Biography and facts of Ama Uber trio: Kammu Dee, Miano and Semi Tee
The music trio of Kammu dee, Miano, and Semi Tee meteoric rise in the South African music industry is astounding. Even more inspiring is their rags-to-riches tale. The three musicians are the brains behind the Amapiano monster hit Labantwana Ama Uber.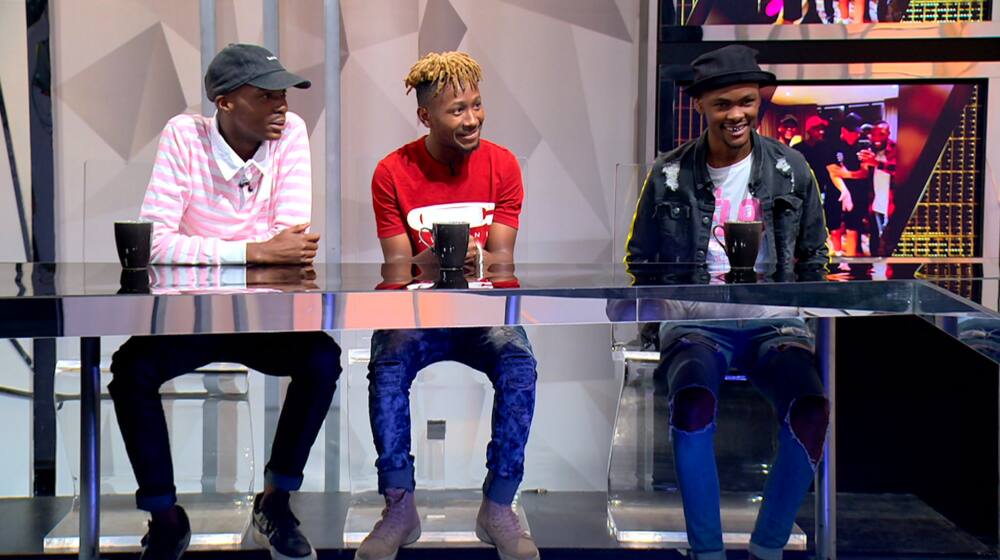 Kammu dee, Miano, and Semi Tee are young South African musicians who became famous for their 2019 summer smash hit Labantwana Ama Uber. The song was a commercial success and one of the hottest tracks released in 2019. It also got nominated for the South African Music Award for Record of the Year.
Kammu Dee biography
Kamogelo Duma, popularly known as Kammu Dee, is a highly talented artist and DJ. The South African musician was born in Soweto, Johannesburg. While growing up in Orlando West, he met his friend and long time music collaborator Semi Tee. Eventually, they formed a strong bond together.
READ ALSO: Bobby Motaung bio: age, children, wife, parents, cars, wealth, profile
Kammu Dee never stopped honing his musical skills. His interest in the Dance/Electronic genre of music finally led him to collaborate with his childhood friend Semi Tee and Miano on the monster hit Ama Uber. Also, in 2020, the trio featured the famous rap superstar Cassper Nyovest on their critically acclaimed song, Siya Trenda. Following the release of their new hit single, it was widely reported that Kammu Dee was poisoned.
According to sources, the Kammu Dee poisoning incident was traumatic and sad. But fortunate enough, the 21 years old quickly recovered from the experience and have since returned to do what he does best, which is making music.
How old is Kammu Dee?
The South African artist was born in 1999. In 2020, Kammu Dee age is 21 years.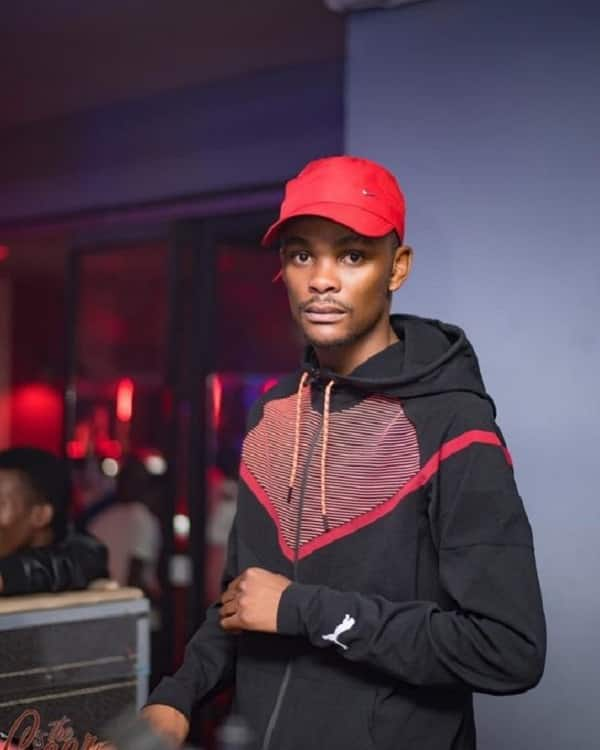 Social media engagements
Kammu Dee is a social media influencer who loves posting pictures of both himself and his crew on social media platforms. With a considerable acceptance from his fan, Kammu Dee Facebook followers are more than 30,000, while on his official Instagram handle, Kammu Dee Instagram followers are 12,000.
Kammu Dee net worth
The famous South Africa singer has not disclosed how much he earns publicly. However, it cannot be denied that Kammu Dee is rich, as he makes a lot of money from the sales of his songs and several music shows.
Semi Tee biography
Semi Tee real name is Tumelo Ramila. He was born in Orlando West, Soweto, South Africa. He met his friend Kammu Dee while growing in Orlando west, and their passion for music solidified their friendship. Semi Tee was also greatly influenced by the Amapiano genre as a young boy. He made his entry into the music industry by releasing music on YouTube. It was not until 2018 that he officially released his first song, Dwa Ngamabomu. This track was a collaboration with Kammu Dee.
Later that year, he released another track Suka Emabozeni. The following year proved to be a successful one for the young artist as he quickly shot to fame with the release of Labantwana Ama Uber after collaborating with Miano and Kammu Dee. This song forever changed the life of the 21-year-old star.
Semi Tee age
This charismatic South African artist was born in 1999. He is currently 21 years old. The young music crooner claimed he started making music at the age of 16 in 2015.
READ ALSO: Lauren Mellor bio: age, boyfriend, education, model agency, profile, net worth
Semi Tee pictures
The young star is very active on social media. He usually posts stunning pictures on his Facebook and Instagram pages. There are also pictures of Semi Tee gracing the covers of several popular South African magazines.
1. Determination for success
Semi Tee's determination to achieve success is non-negotiable. He is a singer with a high spirit, and this reflects in the delivery of his lines.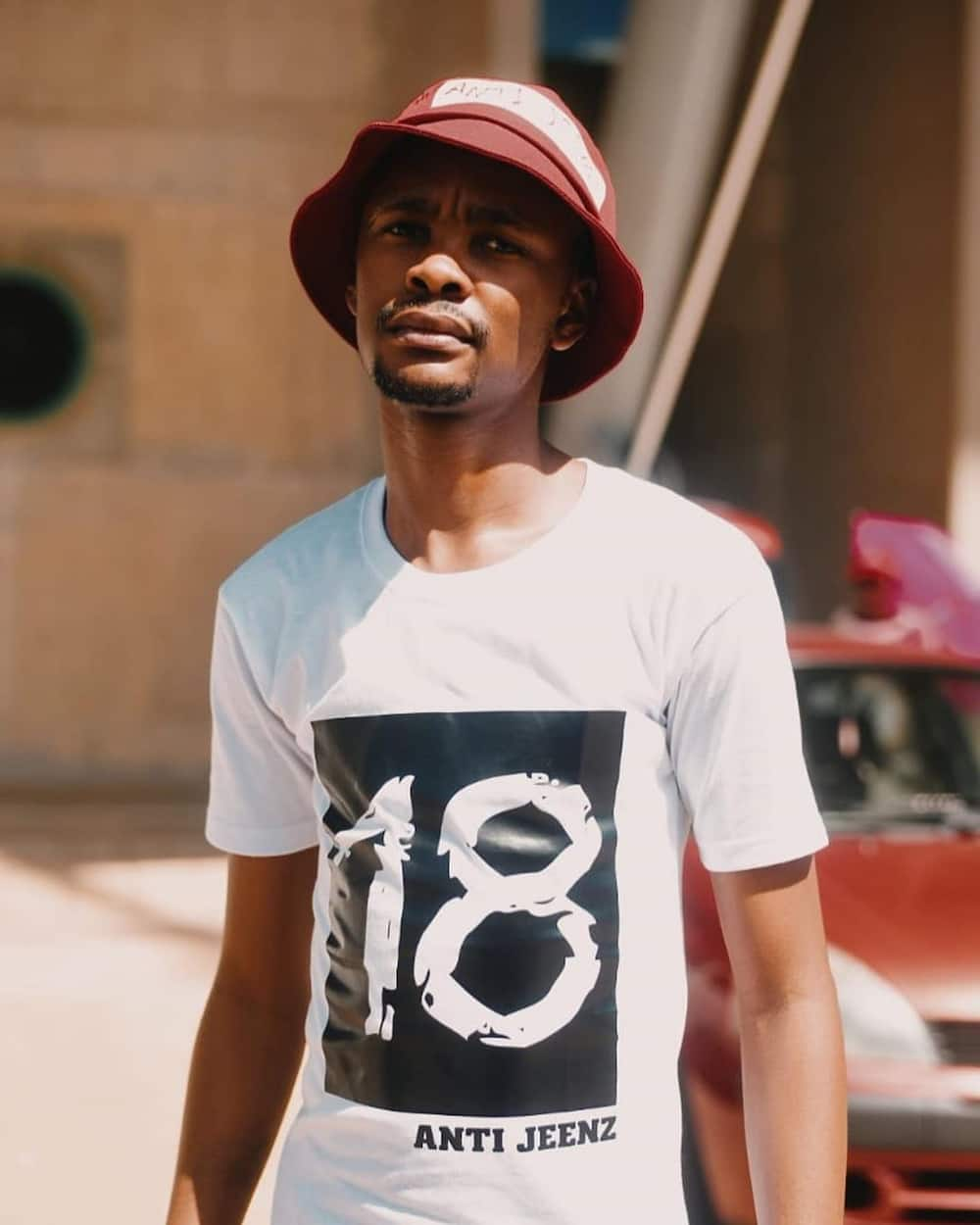 2. Simple but not stupid
The calm face that the music star puts up may be enticing, but when he is on stage, his high spirit is almost contagious.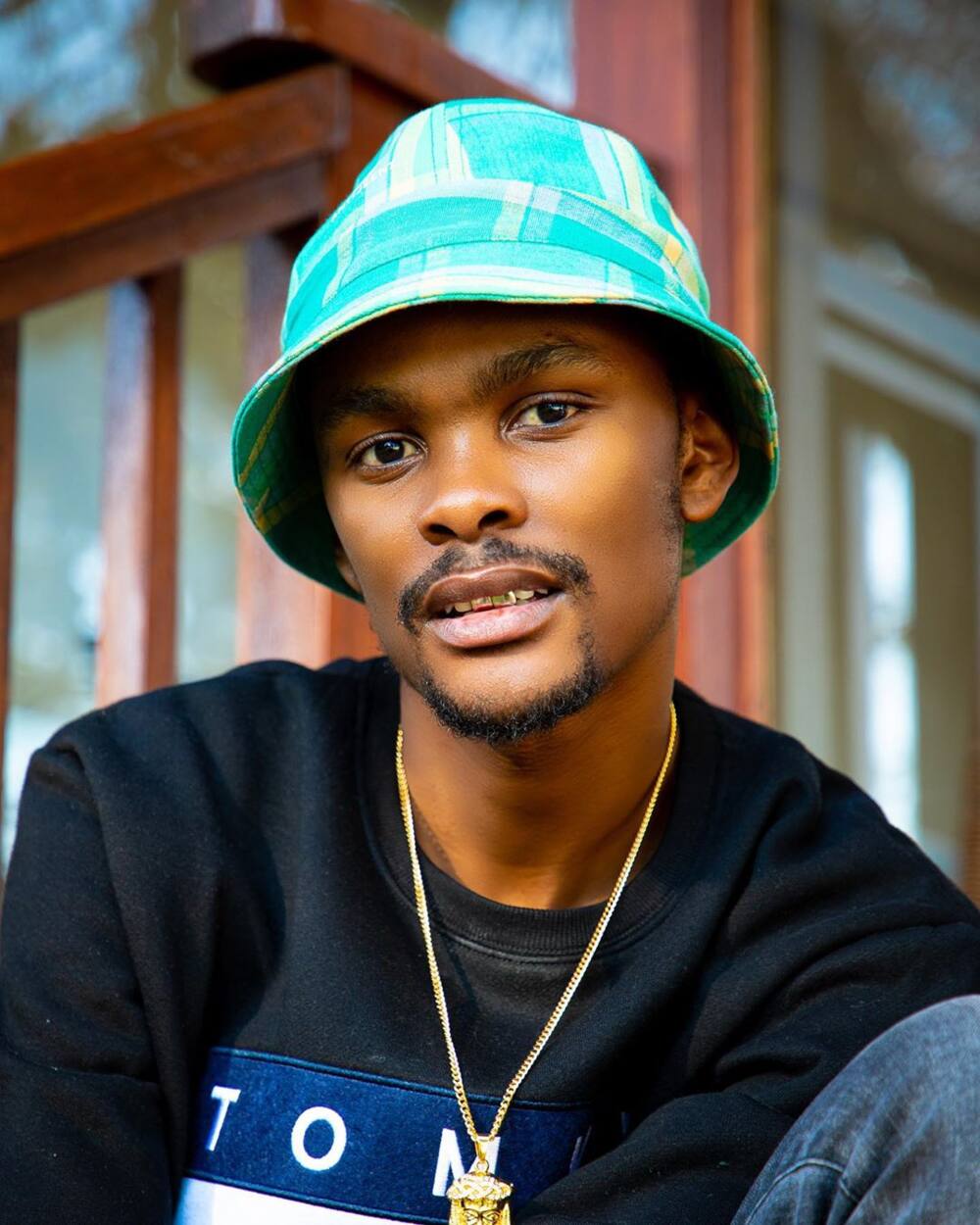 Miano biography
Miano real name is Sicelo Sikhosana. Not much is known about the family or early background of this talented vocalist. However, he grew up in the streets of White City, Soweto. As a young boy, Miano had a dream of becoming a football player, but he abandoned that dream to pursue a career in music.
His hard work soon paid off when he featured in the smash hit Labantwana Ama Uber alongside his two other friends, Semi tee and Kammu Dee. He further collaborated with them on a couple of other popular tracks like Siya Trenda and Gabadiy, which were released in 2020. As of June of 2020, this handsome vocalist has reportedly quit his management company, Jozi Entertainment.
Although he stressed that there was never an agreement between him and the management company, in his words, he said, "I did not change management though, I'm still exploring my options. There is no bad blood among us and I do confirm that we still have a good working relationship."
Miano age
Miano is 23 years old, making him the oldest of the Ama Uber music trio.
Miano pictures
The handsome artist is a social media lover. A proof of this is the Miano Instagram, which boasts of more than 55,000 followers.
1. Great on a sunny day
The music star always captivates and entertains his fans with some of his hot pictures and the videos he regularly uploads on his social media pages.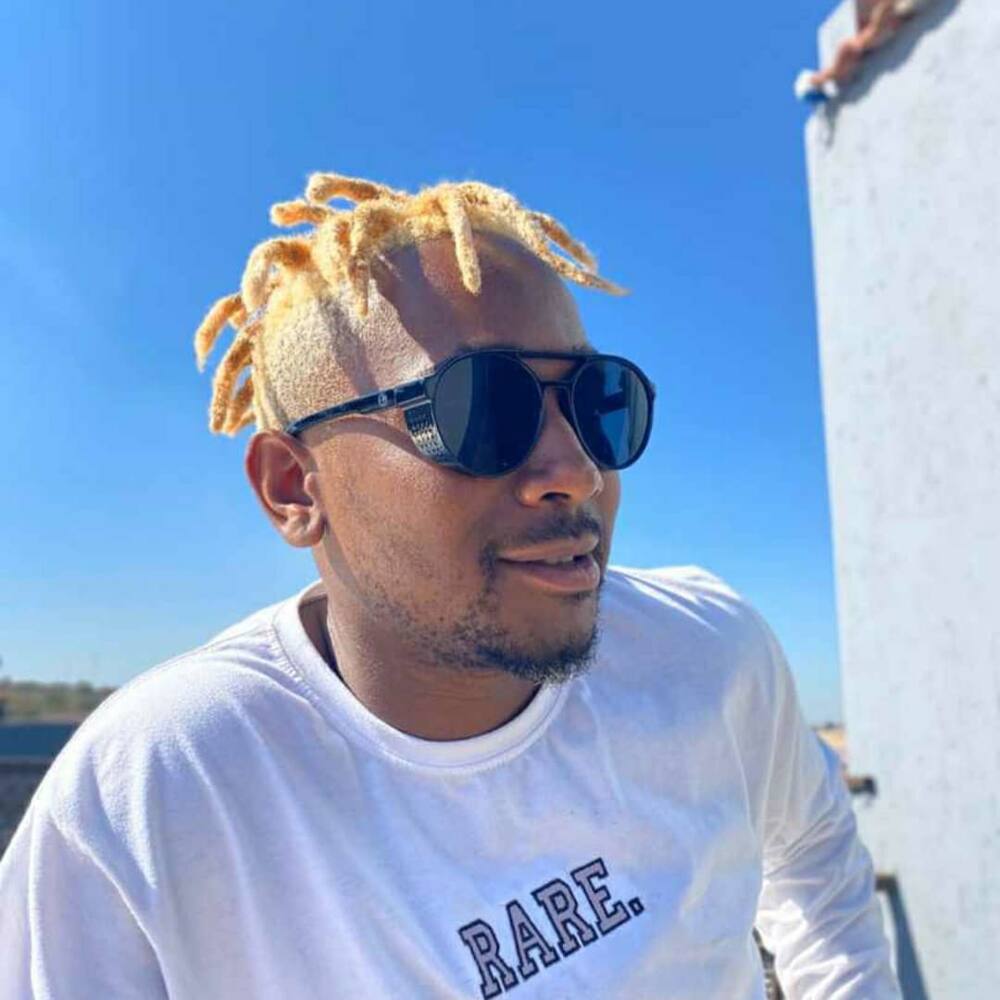 2. Music flows naturally
It is evident that the talented artist enjoys what he does with great passion.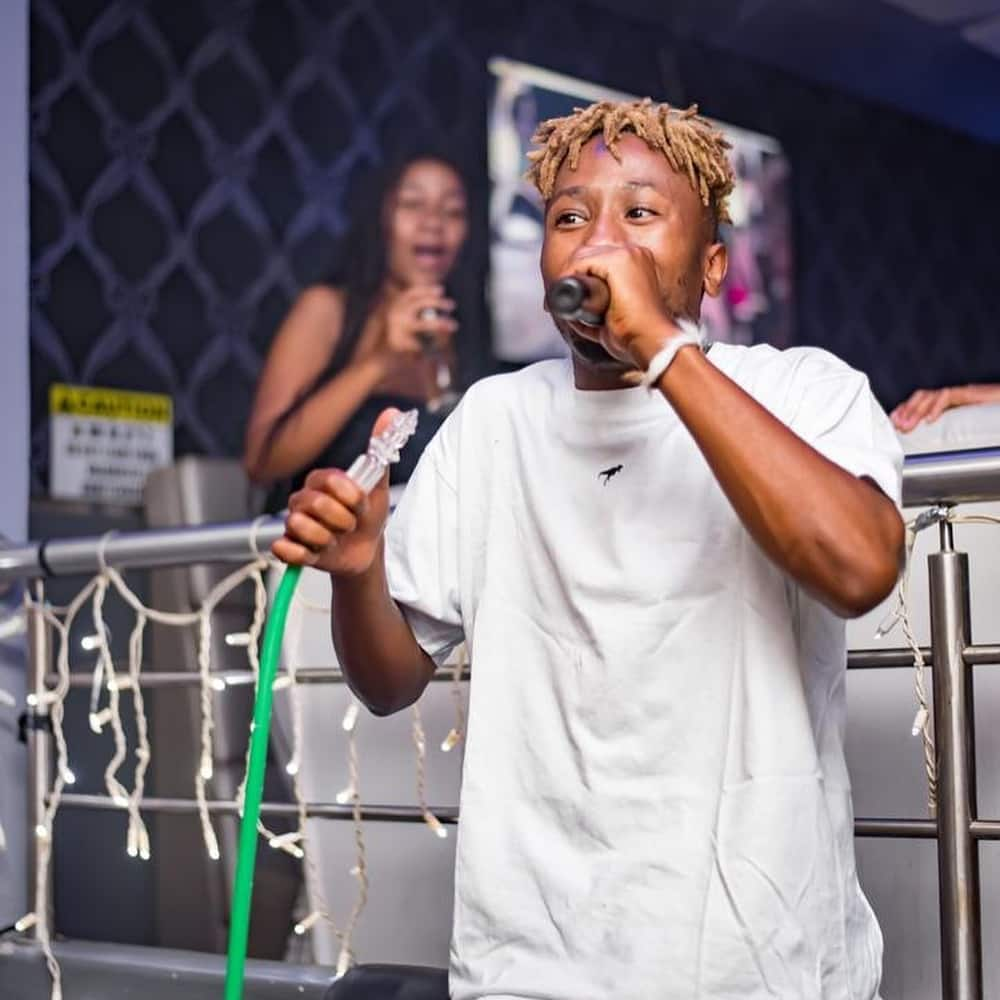 In conclusion, the Ama Uber music trio, Kammu dee, Miano, and Semi Tee, has been an instant hit with the younger generation of music fans in South Africa. Their style of music has won them admiration both within and outside their homeland.
READ ALSO: Wandile Molebatsi bio: age, children, wife, wedding, parents, movies, profile
Wandile Molebatsi is another celebrity in South Africa who is making waves in the entertainment industry. As published earlier by Briefly.co.za, Wandile started acting in the 1990s as a child. As a producer, he runs his production company known as Coal Stove Pictures. You can discover more about him by reading his story.
READ ALSO:
Mxolisi Zuma bio: age, wife, siblings, parents, scandal, career, profile
Mason Greenwood bio: age, stats, height, girlfriend, is he better than Rashford?
Zee World Gangaa: cast (with images), full story, plot summary, teasers
Source: Briefly News