List of colleges in Pretoria: Get the complete list here
Are you looking for a complete list of colleges in Pretoria? Well, you are in luck because today, we have gathered a list from all higher education schools in South Africa consisting of those in Pretoria. Everything from universities to technical colleges is here for all your needs. Continue reading this article to find the perfect Pretoria college for you!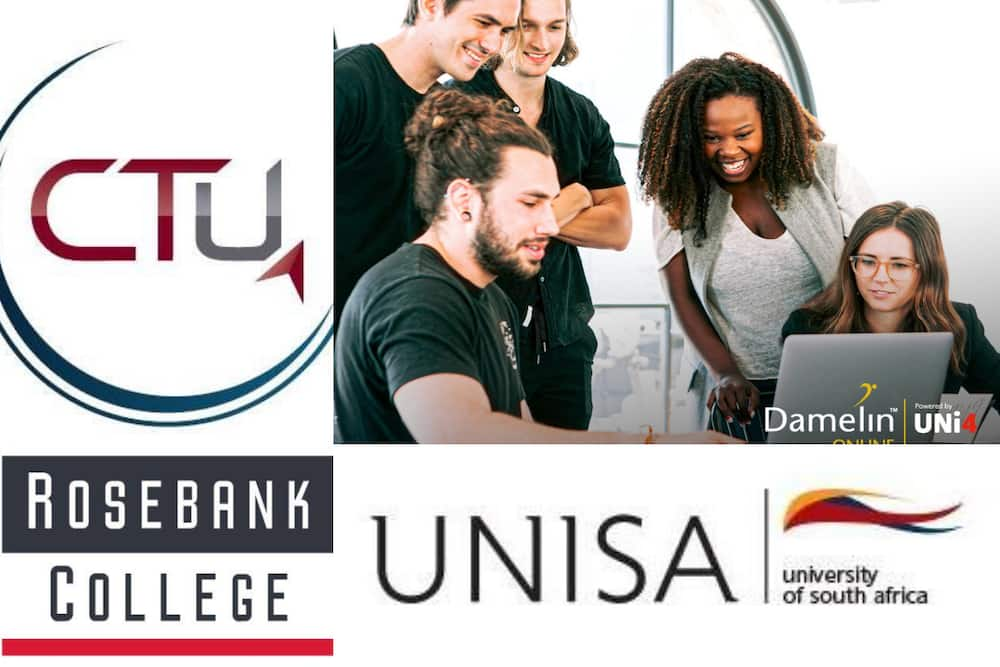 Some of you may have plans and resolutions to further your formal education. If you choose Pretoria as your preferred location of study, then we are here to make your search for an institution easier. Our list of colleges in Pretoria has all the following to suit your specific needs:
Teaching colleges in Pretoria
Private colleges in Pretoria
Public colleges in Pretoria
FET colleges in Pretoria (Further Education and Training)
TVET colleges in Pretoria (Technical and Vocational Education and Training)
Gauteng schools have been ordered alphabetically for easier browsing and you can usually find the specialization per institution from the title.
For individual contact and physical address information of each institution, you can visit Yellosa.
List of colleges in Pretoria
Academy of Business and Computer Studies
Academy of Learning
Agri Delight Training and Consulting
Ambassador English Language School
Apollo Technical College
Arts Academy
Attcol Education Group
Bastion College
Berea Theological College
British International College Proprietary
Brooklyn City College
Bryntirion Computer College
Capital College
Christian Brothers College
Coaching Training and Development CC
College Medical Centre
Computhink
Cornerstone College
CTU Training Solutions – Pretoria
Dam Service Systems and Development
Damelin - Hatfield Galleries
Davis and Dean
Dr Le Zandberg Verpleegskool
Edu Clinic Learning Centre
EduCol Educare Campus
Festicol FET College
Florauna Academy
Frontier Security College
Geo Spesialiste Ingelyfe
Goldex 545
Ikage SD College
INTEC College
International Colleges Group Pty Ltd
Itumeleng Training Solutions (Garsfontein)
Japman Empowerment College
Lompec Commercial College
M.C.C Hoërskool Menlopark
Materials Testing Training College
Medicross Medical and Dental Centre College
Millenium Computer College
Musicanta Music School
Nail Tech Training Academy
New Dawn College
Nurses College
Oakfield College
PC Training & Business College
PC Training and Business College Pty Ltd
Pedigree Security Training Consultants
Pinnacle Business College
Pretoria Marketing College CC
Pretoria Onderwys Kollege
Procomputrain College
Public Finance IQ
Rosebank College Campus
Rosebank College Pretoria Campus
Rostec Technical FET College
S.A. Private College
SACB & Technology
Sediba Thuto College of Further Education & Training
Sediba Thuto College of Further Education and Training
Sportspeed Speed Development Services
St. Alban's College
Tshwane City College
Tshwane Institute of Technology
Tshwane University of Technology - Arcadia Campus
Tshwane University of Technology - Arts Campus
Twoline Training
UNISA - Platinum PC Graduate School of Business
UNISA - Pretoria Main Campus - Main Entrance
UNISA - Sunnyside Campus
University of Pretoria
Vega Pretoria
Vine College
Ykukhula Education and Training
That concludes our list of colleges in Pretoria. Did you find the college in Pretoria that suits your needs? Let us know in the comments section below!
Source: Briefly News