Thembekile Mrototo is a famous South African Eyewitness News anchor best known for his 947 Breakfast Club show. His charismatic broadcasting skills have earned him recognition as the spiciest member of the morning show. Going by his latest interviews, trolls, and other findings, we have so much to tell about his life story.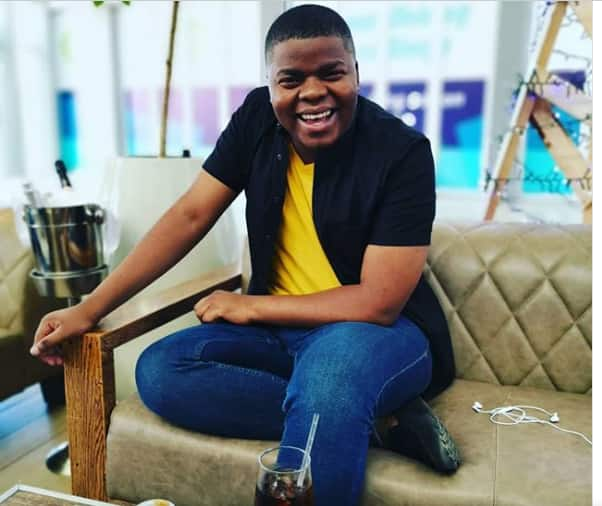 Thembekile has been starring on the radio for as long as we can remember, having worked with top media houses as a lead journalist. His timeless role as a show host has seen him gain exceeding fame as one of the best 947 breakfast club presenters. However, little is told about his personal life and story. For this reason, the star leads a life filled with controversies around his gender and qualifications.
READ ALSO: Busi Mhlongo bio, age, songs, albums, cause of death
Thembekile Mrototo profile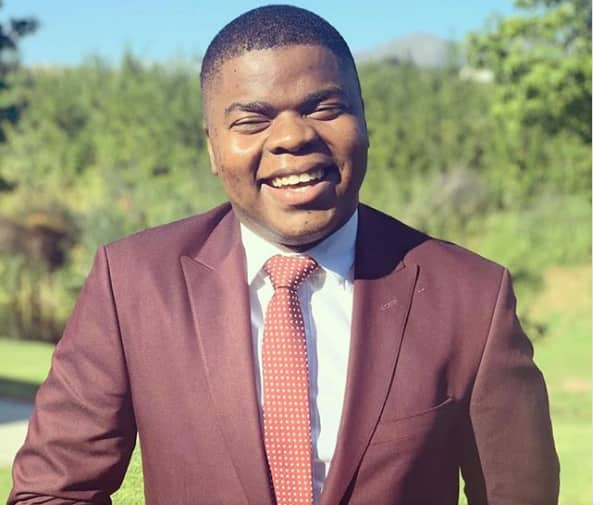 Real names: Thembekile Mrototo
Thembekile Mrototo date of birth: 16th of January
Place of birth: Bloemfontein, Free State, South Africa
Profession: Journalist
Years active: 2010 to present
Career and skills: Journalist with love for artwork
Famous for: Morning News Anchor at Eyewitness News (947 and Talk Radio702)
Instagram: @thembimrototo
Twitter: @ThembiMrototo
Facebook: @Thembelkike Mrototo
LinkedIn: @Thembekile Mrototo
Thembekile Mrototo biography
Mrototo leads a colorful life behind the camera and is often undisturbed by endless media stunts that drag his name for all the wrong reasons. Despite his gender, Thembekile is always in the spotlight for his prolific career. If his interview with 947 FM Crew is something to go by, Thembekile is a charming and bold man with a profound sense of humor. Thembekile Mrototo photos confirm that he is not only talented but good-looking as well.
Early life and family
Thembekile comes from and currently lives at Bloemfontein, Free State, South Africa, according to his Facebook profile. He is brother to Hlomi Bosiu. His love for radio and art sparked at a tender age and has since become his mainstream career.
Is Thembekile Mrototo a man or woman?
Is Thembekile Mrototo male or female? Thembekile 947 is no doubt one of the most listened-to radio personalities in the country, and it is no surprise that many people are currently dealing with controversies surrounding his gender identity. So, is Thembekile Mrototo man or woman?
Taking to his Twitter handle, the journalist jokingly responded to these concerns but failed to loosen obvious doubts.
His post was never the end, but rather the start of endless and hilarious conversations. Here are some of the comments and Thembekile's response
I've been listening to 947 for the longest time, and I honestly believed you are a woman, till the day I saw you on eNCA
I don't mind it at all. I even play along when people call to speak to "the lady who reads the news."
I admire how you've handled this, with great class that is. If it were another tantrums would've flew. And well, who ever typed that out and put in a nice frame would've been gonners. You're such a doll. All love
Your voice though, and My friend still don't believe that you are a man
Thembekile Mrototo gender crisis is an ever unending battle. It seems that his smooth and pleasing voice on Radio has always landed him on a gender identity crisis until he chooses to steal scenes on television and social media. To fire things up, his close friends refer to him as the queen.
Thembekile Mrototo education background and qualifications
Thembekile is highly qualified and alumni from the following institutions
University of Johannesburg: Class of 2015 (Johannesburg)
2011 – 2015: University of the Free State (Bloemfontein, Free State)
Castle Bridge School (Bloemfontein, Free State)
Work experience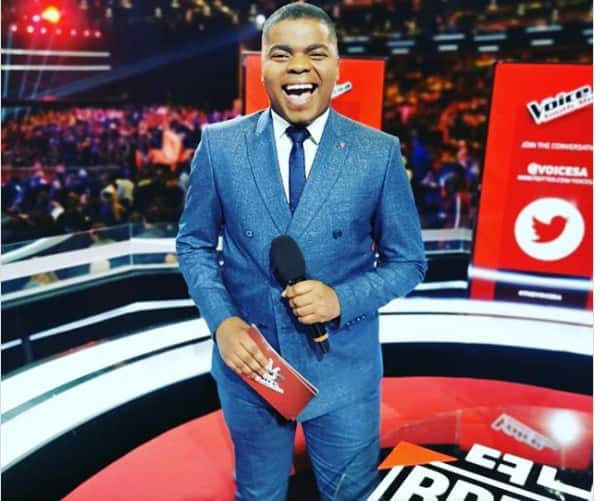 Jul 2014 – Present: Eye witness news anchor at Talk Radio 702 and 947 Breakfast Club Show
Apr 2011 – Dec 2013: News reporter, Newsreader, and Talk show host at Motheo FM
Thembekile is among the youngest and most dynamic newsmen, and he is always out there doing his thing in the media industry. His bold nature has played a central role, earning him an endless stream of successes. Check out Thembekile Mrototo videos on YouTube and you will see that he is good at what he does.
READ ALSO: Dorothy Masuka bio, songs, albums, movies, facts
Thembekile Mrototo remains an iconic figure in the ever-changing South African news media. His outspoken talent in reading Prime Time News and hosting the breakfast show speaks a lot about his amazing performance. He is now the top in the list of presenters at Talk Radio 702 and Radio 947.
READ ALSO:
Angie Khumalo: bio, age, married, family, Metro FM, mix, farm, Instagram
Lebo Mathosa biography: death, songs, parents and more
Rob Van Vuuren age, daughter adoption, family, parents, comedian, TV shows, movies, Instagram
10 interesting facts about Miss Pru DJ you need to know
Naima Kay bio, age, real name, family, siblings, songs, albums, genre, Instagram