British army recruitment in south Africa 2020: process, form, requirements
Joining the British army is a dream for most people because of how lucrative the career is. Most candidates, however, miss out on this opportunity because of not being adequately aware of the process. Demystifying the details about the British army recruitment procedure might go a long way. Here is all you need to know about joining the British army in SA.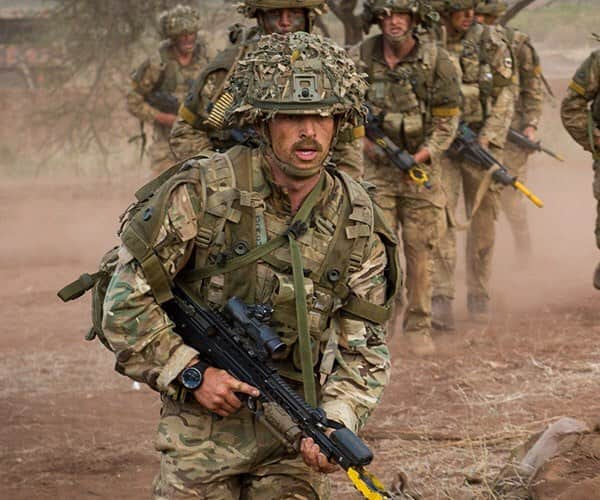 Can South Africans join the British army? This is one of the numerous questions that prospectus military men wish to know. Unpacking the details of British army recruitment will shed some light on the matter. It will also help the candidates evaluate themselves before proceeding with the application process.
British army recruitment for foreigners
These details about the recruitment process will equip you with more information about what is required.
British army recruitment requirements
These are the requirements that you should fulfil before proceeding to the army application process:
Age
If you are joining as a soldier, the minimum entry age is 16 years. You can, however, begin the application process when you are 15 years and seven months old. The maximum age of an applicant in this category is 36 years. If you are below 18 years, you will be required to provide parental consent.
If you wish to join as an officer, the minimum age limit is between 18 and 29 years. You, therefore, should at least be between 15 years and six months and 17 years and six months when you start the application process. If you wish to join as a specialist, the age limit is slightly higher. The qualification of applicants above 30 years depends on their cases. Therefore, they are advised to contact 0345 600 8080 for more information about their options. Scholarship applicants ought to be below 18 years on August 1st of each year.
Nationality
It would be best if you are a British or an Irish citizen or from a Commonwealth country. South Africans can join the British army because they are from a Commonwealth country. There are limited positions, so applicants should be informed on how to increase their chances of qualifying. At the moment, the Army is not accepting applications from Commonwealth candidates, but you should regularly check the official website to see when Commonwealth applications are accepted again.
Health and fitness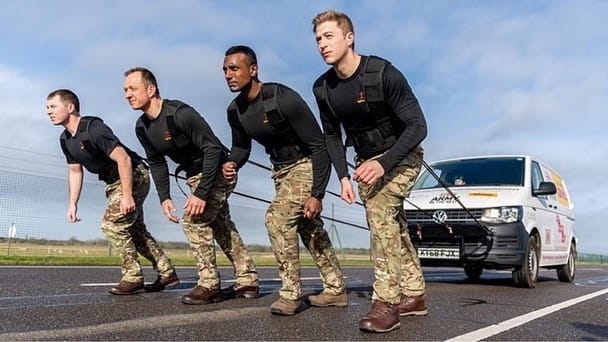 Do you have to be fit to join the army? You ought to pass the assessment centre fitness test for you to qualify for the positions, so it is recommended to prepare well for the test.
Medical
You ought to be physically and mentally fit for you to be in the army. The medical team assesses everyone individually on the list of conditions that could stop them from being recruited.
Education
To join as a soldier, you do not need any academic qualifications. However, if you wish to join the technical team, you ought to have educational qualifications for the field. The technical roles are highlighted in the role finder.
Equally, to become an officer, you do not require a Bachelor's degree, unless you want to enrol as a Professionally Qualified Officer. You can pursue your degree as you serve and stand a chance of upgrading to a Professionally Qualified Officer.
Criminal convictions
Having a criminal record is not a death sentence for this lucrative career. Being honest about your convictions, even if they are unspent, makes you stand high chances of being recruited.
Tattoos and piercing
Like most professions, the army is strict about tattoos and piercings. If you have tattoos that are offensive, racist, or obscene, they might stop you from joining. Tattoos should not be visible on the passport photo.
Piercings that change your appearance could also be an issue.
British army recruitment process
After going through the requirements and making sure that you meet them, you can proceed to the application process. The process involves creating a portal and filling in the army application form online.
Creating the portal is in three categories, which are differentiated by age. The first category is for applicants who are below 14 years. Selecting this option means that you do not meet the age requirement of joining the British military. You can opt to join the Army cadets instead.
The second category is for applicants who are between 14 and 17 years old. This category requires you to have your parents' consent before applying. The third category is meant for applicants who are 18 years and above.
READ ALSO: Transgender woman who has served in US Army starts modelling
British army portal
Selecting the second or third category provides access to an interface that will require you to provide details that will be used to create your portal. Upon submitting these details, a link will be sent to the email address that you would have provided. This link will provide access to the portal using the login details that you would have provided while creating the portal.
Eligibility
Upon logging in, you will be required to proceed with the eligibility check, which will determine whether or not you can proceed to the application form.
British army recruitment application form
The British army application form 2020 is a single-paged document, and your employment and education details are among the information that should be provided in the application.
Suitability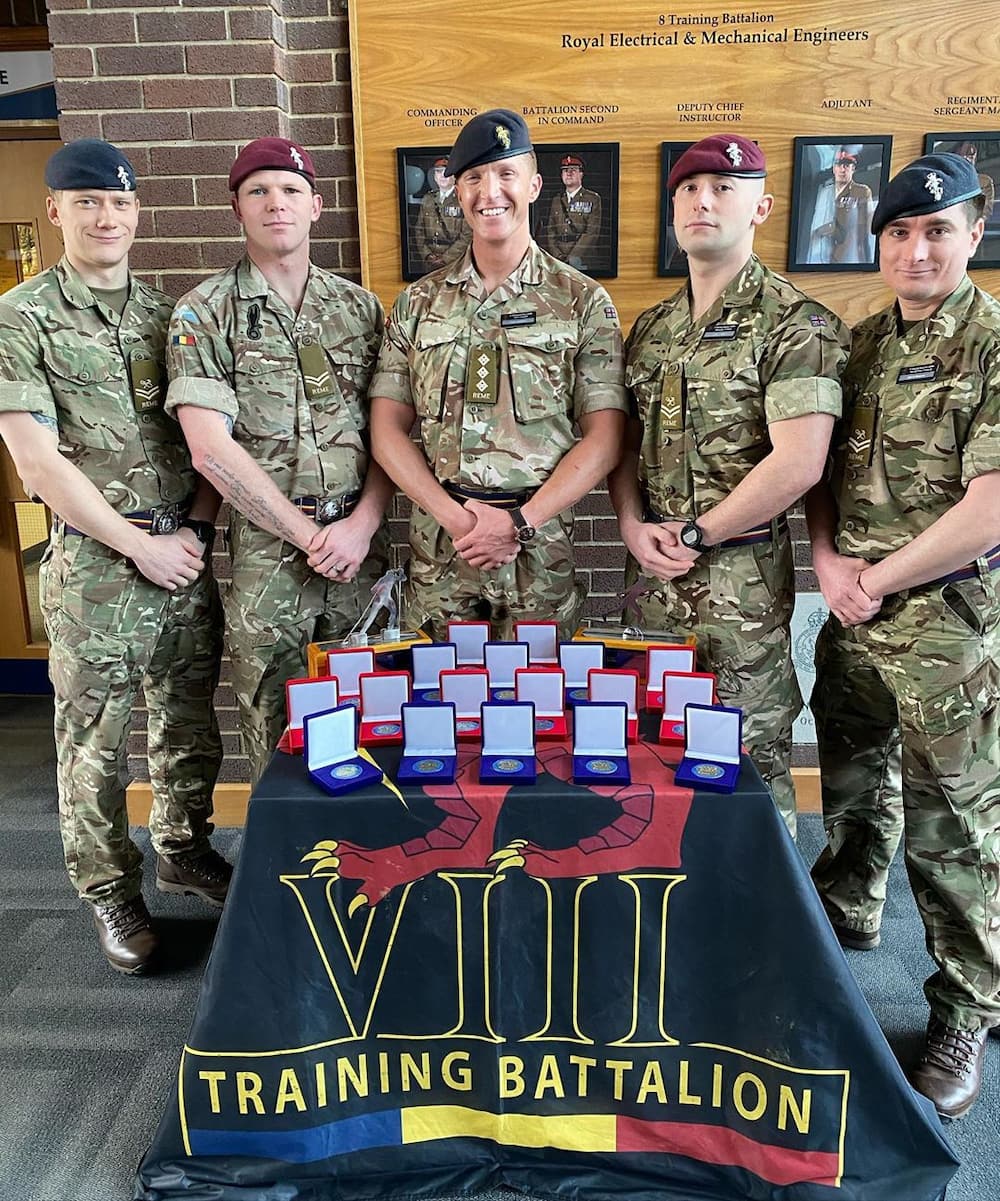 Once you are through with the application, you will have to answer more questions to determine your suitability for the position. At this juncture, the army officials will go through your application to determine whether or not you qualify for the job.
READ ALSO: Man hilariously hums cartoon soundtrack to South African army marching
British armed forces briefing
If you are suitable for the position, you will be summoned for a briefing at a careers centre where you will be taught more about the job.
Assessment
You will be required to visit an assessment centre on a stipulated date to ascertain whether or not you are mentally and physically fit for the job. At this point, an interview will be conducted to determine whether you can have a formal job at the UK army or not. If you qualify, you will be given details on when to report on duty.
The process of British army recruitment is so straight forward. However, it is also important to note that meeting the qualifications does not guarantee that you will be granted the position.
DISCLAIMER: This article is intended for general informational purposes only and does not address individual circumstances. Therefore, it is not a substitute for professional advice or help and should not be relied on to make decisions of any kind. Any action you take upon the information presented in this article is strictly at your own risk and responsibility.
READ ALSO:
SANDF members accused of stealing weapons released amid investigations
ANC has no clue why soldiers are illegally patrolling Kimberly streets
Weapons stolen from military base recovered: SANDF calls inside job
Mkhize denies SANDF is getting cold feet ahead of trip to China
Saleha Jabeen becomes 1st female Muslim chaplain in US Air Force
Source: Briefly News