Nosipho from Uzalo has been gracing our television screens for the longest time now. She is not only beautiful but also extraordinarily talented. Although it is only a few years into her acting career, her star is shining brighter than ever. Well, do you know where it all started?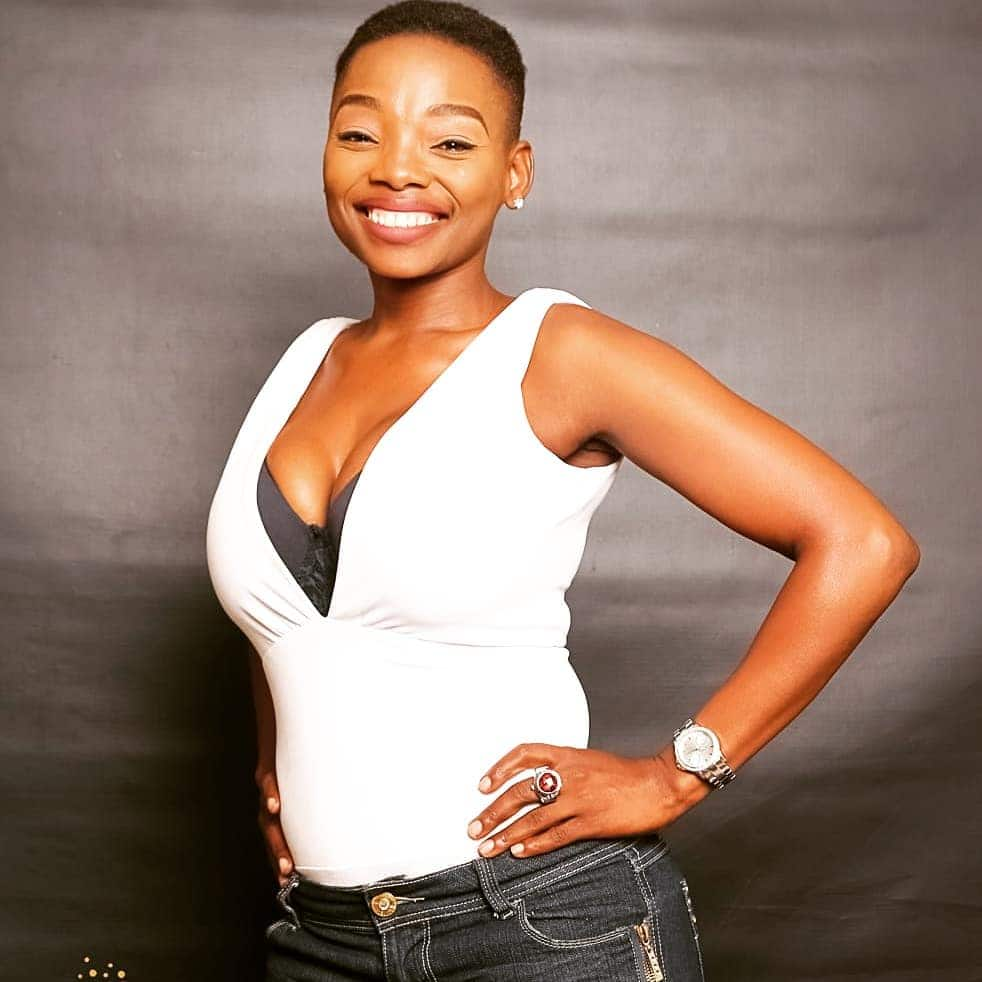 Often, it is challenging to stay relevant in a competitive field, such as the entertainment scene. However, this is not the case with Nosipho Xulu. She always has a way to make her followers stay glued on their screens. Unfortunately, not so many people have a clue about her personal life as well as other critical facts concerning her career.
Nosipho from Uzalo profile summary
Birth name: Nompilo Maphumulo
Date of birth: 3rd May 1982
Place of birth: KwaMashu, South Africa
Age: 37 years old
Zodiac sign: Taurus
Occupation: Actress, singer
Nationality: South African
Who is Nosipho from Uzalo?
Nosipho is a popularly known South African actress. She was born on 3rd May 1982 in KwaMashu, South Africa. For a long time, people have known her with her stage name. Well, Nosipho from Uzalo real name is Nompilo Maphumulo.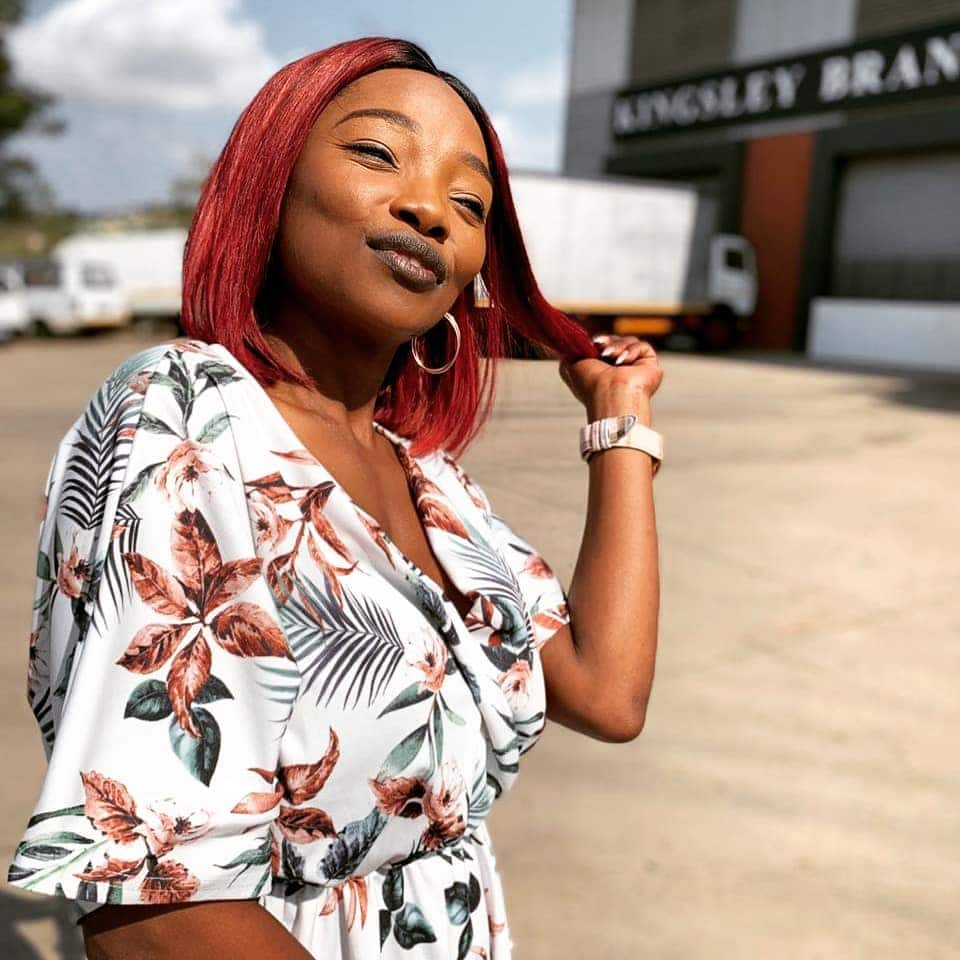 Nompilo grew up like any other average child. However, she had a troubled childhood because her family was financially struggling. It is until when she became of age that she decided to look for a job in an effort to relieve her parents of the burden. Apart from this, the Uzalo actress has always kept matters involving her family out of the public eye.
READ ALSO: Kagiso Rabada bio: age, measurement, wife, Sho Madjozi, education, stats, car, house, net worth
Since childhood, Nosipho had a special love for stage performance. She could watch her peers attend theater classes in her community while growing up. Even though Nompilo wanted to join them, her parents could not allow her because they wanted her to focus in school. Fortunately, she was able to go back to her first love, and she is now making a fortune out of it.
How old is Nosipho from Uzalo?
At the moment, Nompilo Maphumulo age is 37. She is a few months away from turning 38 years old.
Nompilo Maphumulo family
Nosipho from Uzalo age might deceive you to think that she in her early 20s. The truth is that she is the mother of two lovely kids. The names of Nompilo Maphumulo children are Nosfundo and Neliswa. Apart from her kids, there is little one can tell about her other family members.
Nosipho from Uzalo body
Arguably, Nosipho's body is among the many things that give her admirers sleepless nights. For instance, Nompilo Maphumulo boobs are visible in some of the photos she uploads on her social media pages. In other words, she has a perfect body for an ideal career.
Dating history
For the past few months, Nompilo has been posting a series of photos with her partner, Sandile Dladla. Often, the two lovebirds post pictures in matching outfits on their Instagram accounts. Judging from the pictures, one can conclude that Sandile Dladla is Nompilo Maphumulo husband.
Sandile Dladla is an actor and movie director. He has been in love with the actress for more than a year. Their fans are hoping that the two will become an item soon.
Career progression
Most people know Nompilo as an actress. What they do not know is that she is a jack of all trades. Apart from acting, she is an MC, singer, voice-over artist, and motivational speaker.
Journey as an actress
Nompilo Maphumulo's passion for stage performance is set in right from childhood. Luckily, with the help of the KwaMashu Community Advancement Project, her dream became a reality. Some of her famous movies are The Legend Will Never Die, Sugar Daddies, and President Musical.
READ ALSO: Noah Centineo bio, girlfriend, family, movies, TV shows
She officially came into the limelight after she landed a role in an SABC1 television drama series back in 2015. She is as talented as other actresses on the cast, such as Nomcebo Gumede.
Singing career
Nosipho is a diverse individual. She has tried her magic in the music scene, and all seem to be working for her favor. Her desire to release a Qwom song became a reality when she expressed her intentions to release her first single. Like Zweli from Uzalo, she is good at whatever she does.
Earlier on, Sunday Sun reported that the name of the song was going to be Sebenzel' Imali, featuring Mzulu Majola.
Nompilo Maphumulo Instagram
The actress is on Instagram. She is among the few South African celebrities who actively engage their followers on the platform. At the moment, she has 397k followers.
Following her will keep you updated about all her upcoming projects. You will also get a sneak peek of her gorgeous photos with her kids, partner, and colleagues.
Nosipho from Uzalo is a versatile artist with an outstanding record in the entertainment scene. She has continued to grace our TV screens from 2015, and she does not seem to stop any time soon. She probably inspires many females out there who aspire to enter the entertainment scene.
READ ALSO:
Deontay Wilder bio: age, measurements, family, records, trainer, net worth
Paul Simon bio, measurements, family, songs, Ladysmith Black Mambazo, net worth
Tyson Fury bio, age, measurements, family, fights, records, trainer, net worth