EcoCash charges 2020 in Zimbabwe: new tariffs and limits
Do you desire to perform transactions from the comfort of your home or office? Then, you should consider using EcoCash. It is a mobile payment solution that subscribers to the Econet service can enjoy. Among other things, you can buy prepaid airtime or data not just for yourself but also for your loved ones, and you can also carry out some financial transactions. While you enjoy this fantastic offer, what are EcoCash charges? You may want to ask.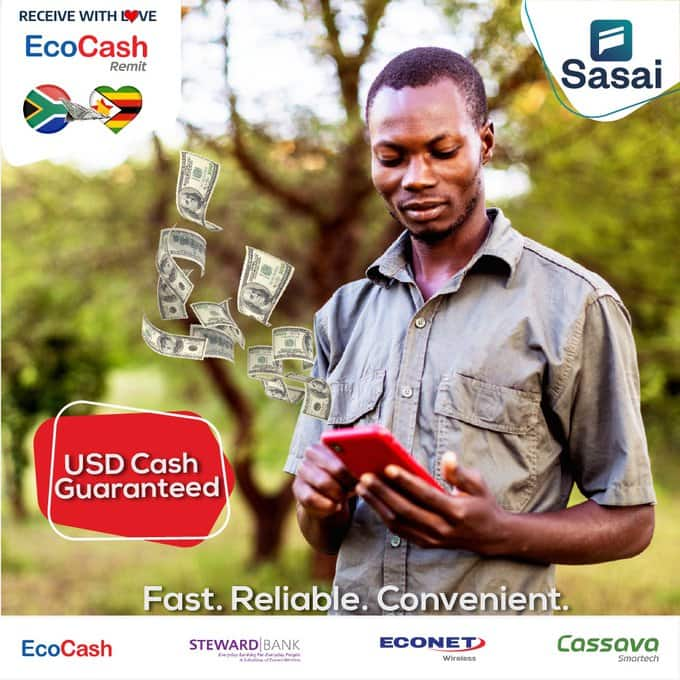 With the advent of technology, life is becoming relatively more comfortable. The pain of queuing in banks or other retail outlets to carry out financial transactions is gradually becoming history. Apart from allowing users to collect funds from the diaspora, another fantastic advantage that EcoCash offers is the opportunity to pay for goods and services with your mobile phone. Once your EcoCash wallet is linked to your bank account, you can carry out various transactions. While this service is in place, there are certain tariffs and limits that you need to keep in mind.
What are EcoCash charges?
As a user of the service, you should bear in mind that the total spending limit for each day, including all the financial transactions except for cash-in, should not exceed the sum of $1,000. At the same time, the spending limit per month, except for cash-in, has been pegged at $3,000, which means that anything above this stated amount will not be possible.
READ ALSO: FNB PayPal withdrawal service: How to withdraw money securely in South Africa
Additionally, cash-ins and transactions that are not up to $1 will not have any charges. Then, receivers that do not have any registered accounts will not have to pay for any cash-out. The money sent to the receiver already has tax included. Besides, it is noteworthy that a charge of 0.02 cents on every $1 is an equivalent of the 2% Intermediated Money Transfer (IMT) tax.
How to calculate charges
In case you get confused, and you do not know how to determine the charges for whatever transaction you are carrying out, you can make use of the online EcoCash charges calculator. What is an EcoCash charges calculator? The calculator helps in calculating the EcoCash rates of sending money to customers who are either registered or unregistered, merchant purchases, and cash out.
The Reserve Bank of Zimbabwe approved the latest EcoCash charges for transactions by the financial solutions provider. The mobile operator affected the new EcoCash charges on the 27th of January, 2020.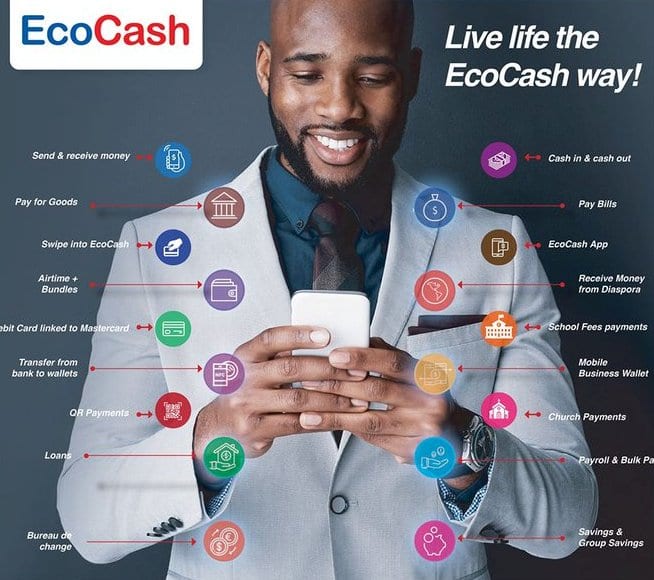 What is the EcoCash limit?
With the newly introduced EcoCash limits, it means that you can cash in between $1.00 and $500.00, and you can cash out between $2.00 and $500.00 if you have been registered as a customer. If you are sending money to a registered EcoCash customer, you have the privilege of sending between $2.00 and $1,000.00, but when sending money to unregistered customers, you can only send between $2.00 and $500.00.
However, a customer who is not registered yet will only be permitted to cash out between $2.00 and $500.00. Then, if you want to top-up with airtime, the least you can do is $0.10, while the maximum is $20.00.
EcoCash charges wallet to bank
Part of the benefits that you enjoy as a subscriber to this service is that you can integrate your bank account with your EcoCash wallet. The implication of this is that you will be able to comfortably and conveniently move cash without visiting your bank's branch. Now, you have the opportunity of transferring funds to your loved ones and business partners, shop and make withdrawals, check your account, and pay your utility bills.
READ ALSO: How to reverse eWallet payment in 2020?
Irrespective of the amount you are sending, EcoCash charges for sending money are now charged at the 2% IMT tax. This is based on the announcement made by Mthuli Ncube, the Minister of Finance. Besides, when you want to check your bank account balance, you will be charged $0.1, and if you are going to get your account statement for your last transactions, you will be debited $0.3.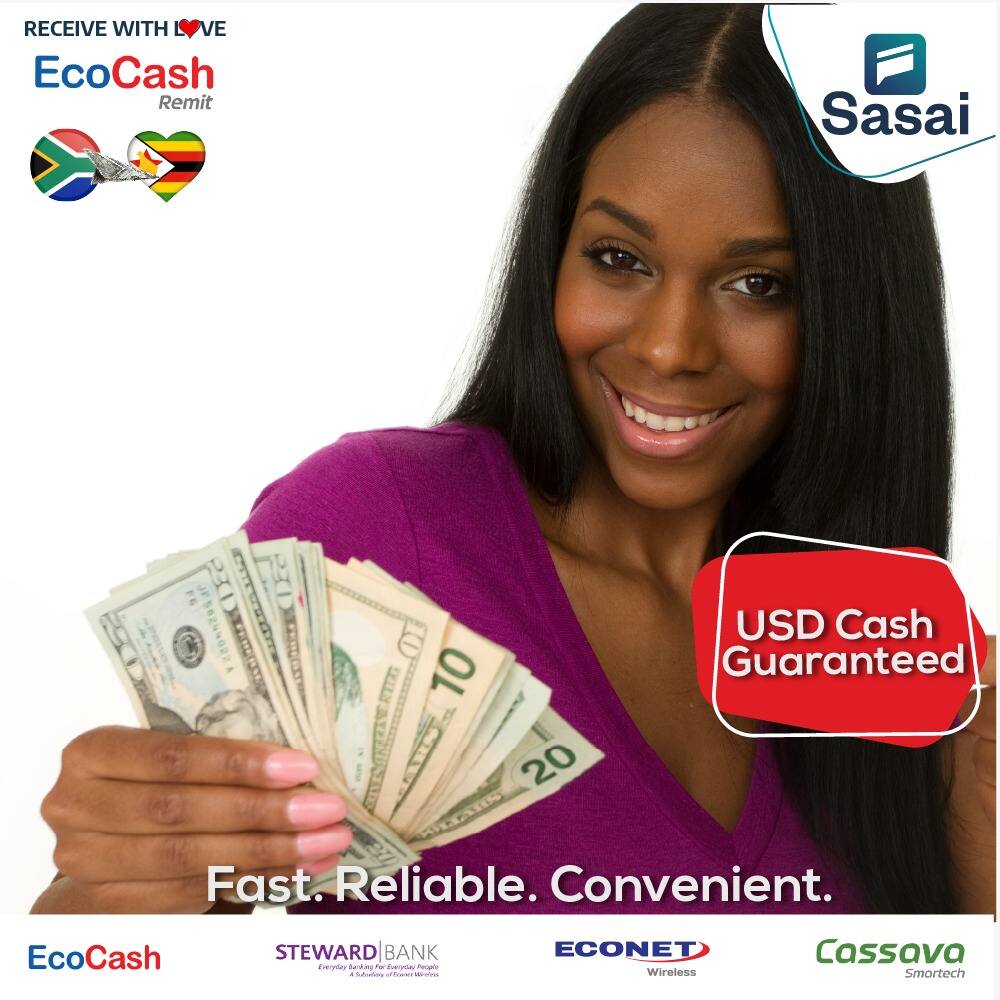 Econet tariffs
According to reports, Econet's new tariffs have been increased. It is said that Econet Wireless Zimbabwe will be charging as high as RTGS $2,24 per minute ($0,22 per minute). The telecommunication giants released a public notice indicating that they have increased tariffs for local voices. By implication, the new tariffs adjustments will take place from the 1st of April, 2020.
What is an EcoCash Merchant?
This refers to any organisation that makes use of the platform to receive payment for goods and services. This medium can help increase sales and improve the satisfaction of customers. The charges to the merchant are zero. Apart from that, a merchant can withdraw money from the merchant wallet by approaching any registered agent, or they can instruct Econet to make a transfer to their bank account.
Apart from the fact that being a merchant helps to increase sales and customer satisfaction since the clients can choose how they pay, there is also an increased customer base and security. The reason is that the risk attached to having large sums of cash would have been eliminated. It is also worth noting that the charges merchants pay are not burdensome.
Merchant charges
As for the EcoCash merchant charges, the maximum that you will pay for cash up to $30.00 is $1.18, while you pay a maximum of $3.12 for cash up to $300.00. If the money is between $400.01 and $500.00, you will pay $4.86 maximum. However, a flat rate of 1.3% is charged from every fund that is between $500.01 and $3,000.00.
EcoCash South Africa
If you are a Zimbabwean living in South Africa or you have Zimbabwean friends, the exciting part of it is that with EcoCash service in South Africa, transferring money to your family and loved ones in Zimbabwe has become a lot easier. With more than four million users of the service in Zimbabwe, you can make transfers on the go using your mobile number, irrespective of the network service that you use.
The processes to follow to enjoy the service is very easy. Walk into any authorised registration location with your Zimbabwean passport to activate your wallet. Then, each time you want to cash in, you can visit any of the Flash vendors spread across South Africa. The interesting part is that you have the privilege of sending a minimum of R50 at a time. You can send up to R3,000 daily and R10,000 monthly.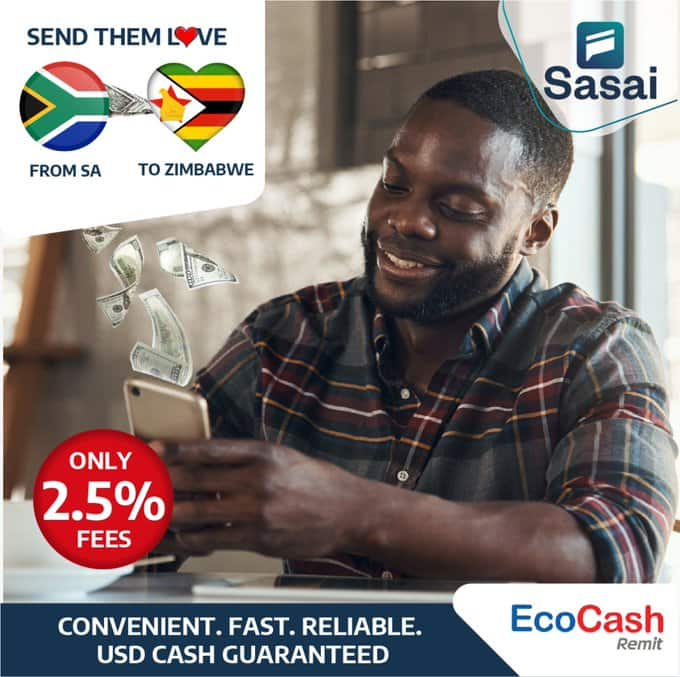 How to send cash to Zimbabwe from South Africa
Once you have registered for the service, the following vital points are worth noting whenever you want to send money home:
1. Dial *130*2697*7# from the mobile number you used for registering to get a quote.
2. You will be allowed to enter how much you are sending in Rands or Dollars.
3. Next, a short message will be sent to your device stating your unique quote reference number within seconds.
4. With the unique quote reference number, you can either visit a FLASH vendor, PEP store, or an EcoCash agent where you can then pay the exact amount you entered earlier to get your reference number.
NOTE: If you pay in Rands, the money will be converted to Dollars, and it will appear in your wallet immediately.
5. Dial *133*003# to log in and send cash from your wallet or directly remit to the Zimbabwean EcoCash customer.
The essence of this innovative mobile payment solution is to ease the transactions for users. While some may want to get discouraged because of the latest EcoCash charges, it is worth noting that the convenience and risk-free method that the platform avails are worth more than what you part with while using it.
READ ALSO:
All you need to know about FNB Joint Account
How to send money to Zimbabwe cheap, fast and securely
How to use Standard bank internet banking 2020
Source: Briefly News