Ben Motshwari is a pride for South Africa because of his sports prowess. The South African footballer recently joined Orlando Pirates F.C from Bidvest Wits, and from then the sky became his limit. He has recently made the headlines, but not for the most gratifying reasons. Stick around to find out!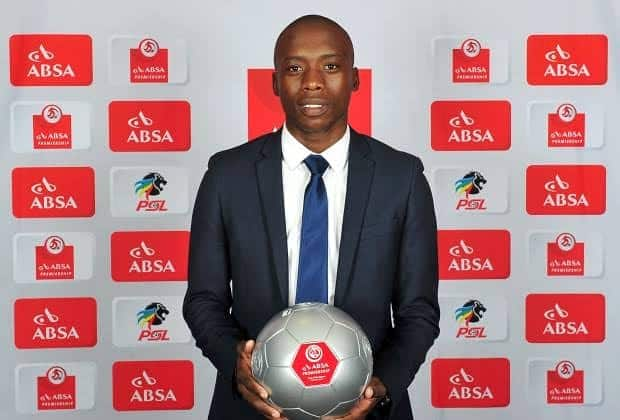 In 2013, Ben's journey into football commenced, and his natural leadership qualities put together with his work ethics gave him an added advantage in his line of work.
Ben Motshwari profile summary
Full name: Ben Motshwari
Date of birth: 21st March 1991
Place of birth: Randfontein, South Africa
Age: 29 years
Gender: Male
Nationality: South Africa
Height: 174.5 cm
Marital status: Married
Occupation: Footballer
Position: Midfielder
Current team: Orlando Pirates
Ben Motshwari Instagram: @motshwari06
Ben Motshwari biography
Ben Motshwari place of birth is the gold mining city of Randfontein, South Africa; however, he currently lives in Johannesburg. He was born on 21st March 1991, so he is 29 years of age as of 2020. Ben Motshwari photos on Instagram indicate that he has three children with his youngest being born in late 2019. He is known to lead a very private life, and very little is known about his personal life.
READ ALSO: Thomas Msengana bio: age, ex, new girlfriend, Metro FM, profile, net worth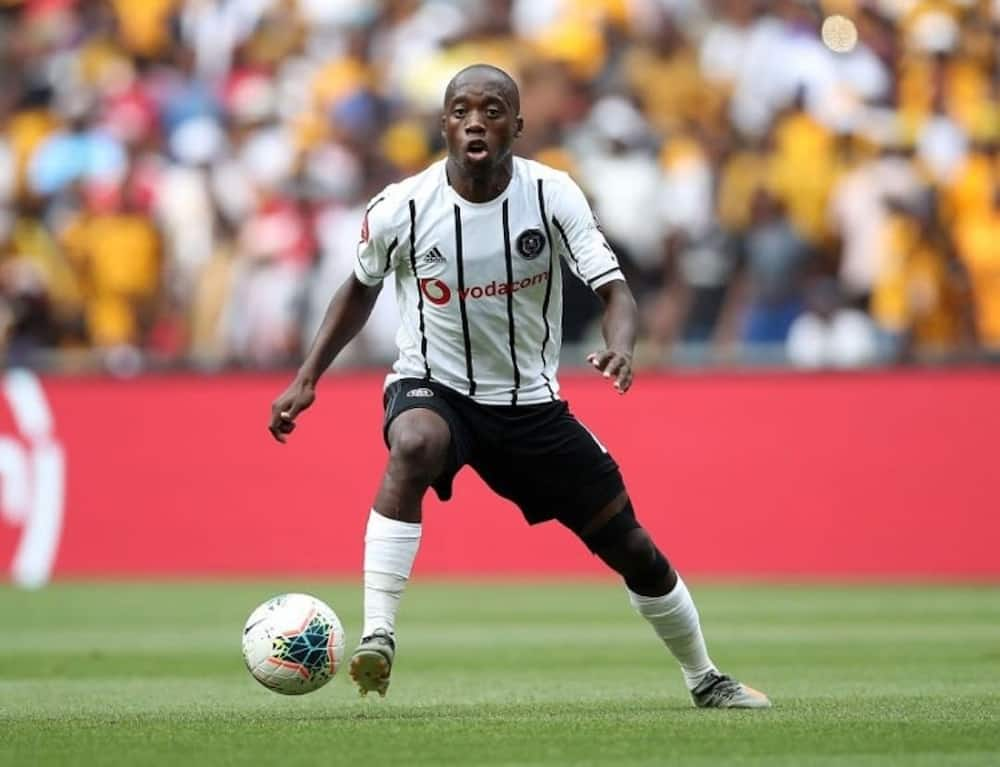 What is Ben Motshwari Coronavirus update?
The Coronavirus also Covid-19 struck the world in 2020 and has currently affected more than 200 countries. In South Africa, the virus spread, and it has infected many citizens in the nation, including the Orlando Pirates player Ben Motshwari. On 7th May 2020, Ben Motshwari news of positively testing for Coronavirus were confirmed by Orlando Pirates stating:
Orlando Pirates Football Club can confirm that Ben Motshwari has tested positive for COVID-19. Ben was presented with flu-like symptoms last week and after undergoing tests, his results have come back positive. The player is asymptomatic and is currently in home isolation for the next 14 days. He will need to test negative before he is cleared. The Club has also advised that the player must notify the doctors of all the people that he has been in contact with to ensure that they also get tested.
Ben Motshwari Orlando Pirates player was the first South African premier league player to be diagnosed with the virus. He recently went online to thank his fans for all the support he has been receiving and stating that he was doing well. He is set to take another test after completing his isolation period.
Ben Motshwari career
Ben's journey all started in 2013 when he joined Bidvest Wits on trial. While on trial, he exuded great potential, and the club signed him in 2014. While he played with the team, he quickly rose to become among the top midfielders in the club. Due to this fast rise to stardom, Ben Motshwari skills easily caught the attention of Orlando Pirates, and in 2018, they ceased the chance to sign him into the club. Throughout his career, Ben's stats have been looking promising, and he has gained himself a fan favorite.
Statistics
Season Team Minutes Games Goals
2018-2019: Orlando Pirates 946 11 1
2017-2018: Bidvest Wits F.C. 627 9 1
2016-2017: Bidvest Wits F.C. 1662 20 1
2015-2016: Bidvest Wits F.C. 1610 19 2
2014-2015: Bidvest Wits F.C. 1392 18 1
READ ALSO: Christi Panagio bio: age, child, husband, diet, TV shows, profile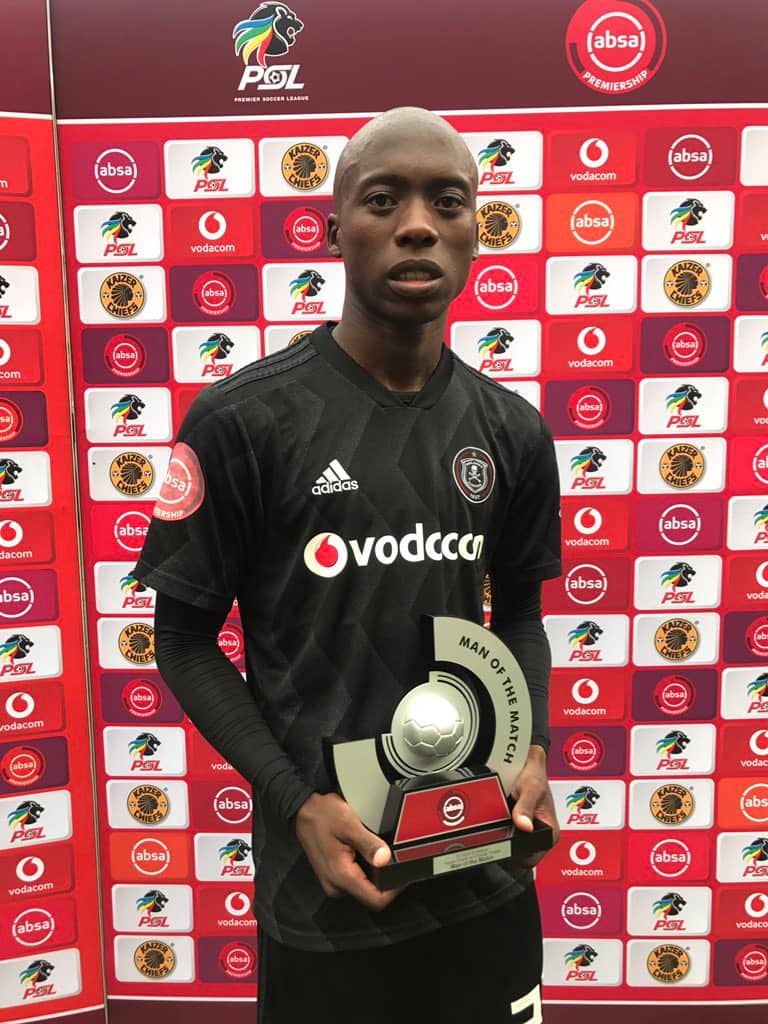 Ben Motshwari injury
Early this year, it was reported that Motshwari had been recovering from an ankle sprain he had suffered from in early February. The Buccaneers stated that,
[Motshwari] is recovering from an ankle sprain he suffered at the beginning of the month and is at the final phase of his rehabilitation. The 28-year-old is expected to start full training soon,
READ ALSO: Married Bernard Parker gets red-carded for sliding into girl's DMs
Ben Motshwari accident
In 2019, it was revealed by a source close to the player that he had been involved in an accident. The source said that,
He is okay, luckily nothing happened to him but his car has been written off. It was was pretty bad and he is very lucky to be alive. The good thing is no one was hurt and it's only the car that is damaged. He was very traumatised by the incident when it happened, but he is recovering,
It was a lucky escape, and he was said to be in pretty shaken by the accident; however, he recovered well.
READ ALSO: Fezile Mpela bio: age, wife, family, series, tv shows, profile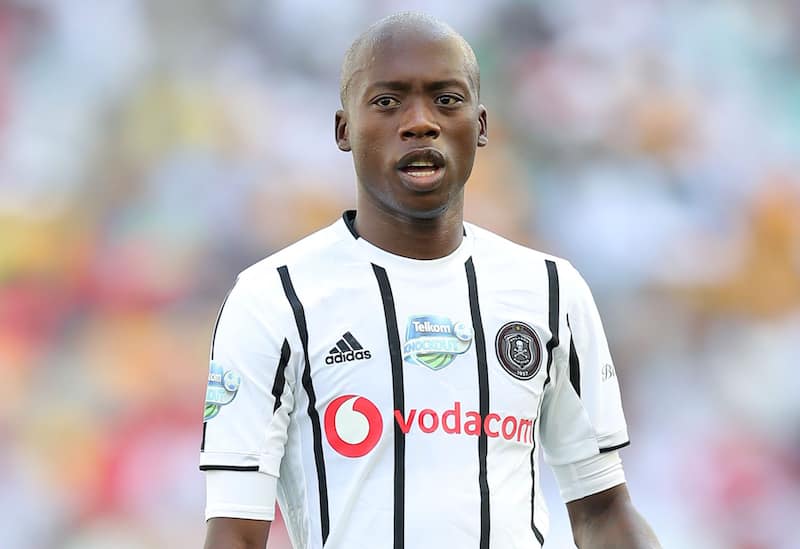 Ben Motshwari house
Early this year, while Ben was on the run with his teammates, his house was broken into, and things that were precious and valuable to him were stolen. The midfielder who resides in Roodepoort in West Rand, Johannesburg was, according to a source, freaked out by the incident. It was said that he was considering relocation because he feared that the thieves would go back again to steal when he is not around since he is barely at home.
Ben Motshwari is a family man and a star on the field. The nation and all his fans are continually wishing him a fast recovery. He will hopefully get well soon and get back on the field.
READ ALSO:
Who is Caster Semenya wife, Violet Raseboya?
Cat Stevens bio: age, real name, children, wife, parents, songs, albums, profile
Who is Pharrell's wife, Helen Lasichanh?
Surprising Nelson Mandela facts that you probably did not know