Deon Kavendji bio: Age, family, Bidvest Wits F.C, stats, salary, profile, latest
Deon Kavendji is one of the stars in the Namibian international football team. He may not be the most popular player in Africa, but Kavendji has had quite a decent football career. He featured for his country in the 2014 FIFA World Cup qualification. He is a hero in his home country, having scored two goals during the 2015 COSAFA Cup final, thus helping Namibia get their very first international trophy.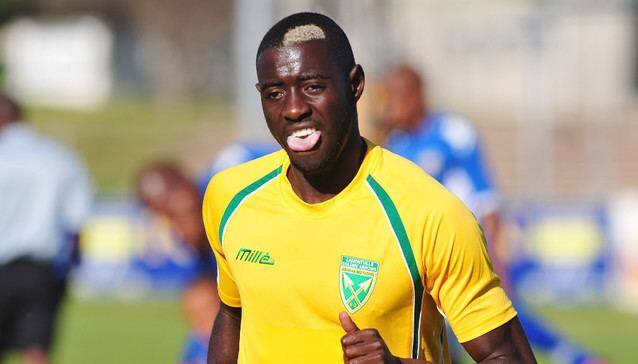 Even though the state of football is not at its best on the African continent, there are players like Deon Kavendji who have brought hope where there were despair and desperation. Against all the odds, Kavendji and many African players have come from poor backgrounds and risen to the highest level on the international stage because of their football talents.
Kavendji may not have played for the biggest club in the world, but when he retires, he will be proud that he paved the way for young players to follow in his footsteps and even be more successful than he was.
Deon Kavendji profile summary
Name: Deon Hotto Kavendji
Date of birth: 29th October 1990
Place of birth: Swakopmund, Namibia
Deon Hotto age: 29
Occupation: Professional footballer
Deon Hotto Instagram: deon hotto
Deon Kavendji biography
Deon Hotto Kavendji was born on 29th October 1990 in Swakopmund, Namibia. He is a Namibian international footballer who also plays for Bidvest Wits in a midfield position.
His greatest achievement in international football was when Namibia won their first international trophy in 2015.
READ ALSO: Vusi Buthelezi bio: age, family, Zodwa Wabantu, pictures, profile
Family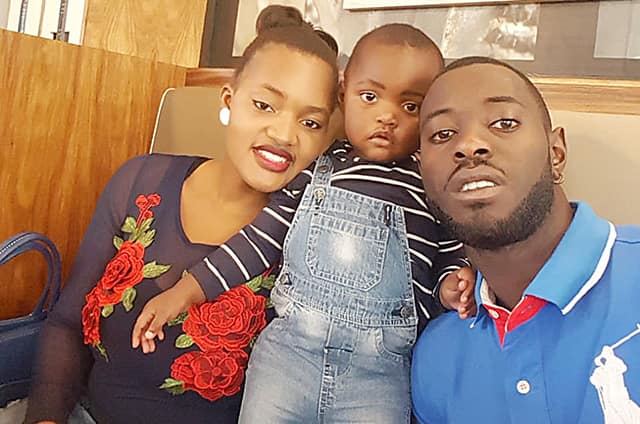 Although there is little information about Deon Kavendji family, it is enough to know that they love him, and they are also very proud of him. His family members have attended some of his football matches to watch him play. His parents were present during the 2015 COSAFA tournament when Hotto scored two goals.
At that time, Hotto's father, Mr. Daniel Kavendji, revealed that Hotto started playing football at the age of seven. He used to sneak from home to go and play football. His parents ended up grounding him for that, but Hotto never gave up his passion for football.
Hotto takes after his father, who was also a football player. Mr Daniel Kavendji played for a small team called Life Fighters from Otjiwarongo back in 1983. As a result, Daniel is proud of his son for having soared to higher heights than him. Hotto's mother is called Mrs. Amanda, and she is a prayerful person, especially when it comes to her son.
READ ALSO: Amy Kleinhans bio: age, children, husband, farm, profile
Bidvest Wits F.C.
Bidvest Wits F.C. signed Hotto during the 2018/2019 season. Before that, he played for Bloemfontein Celtic F.C. In 2020, Bidvest Wits was taken over by Tshakhuma Tsha Madzivhandila, who demanded that eight players including Hotto to leave the club.
The Sundowns and Orlando Pirates were some of the teams that were interested in signing the Namibian midfielder. Bidvest Wits captain, Thulani Hlatshwayo, will also be joining Kavendji at Orlando Pirates.
Deon Hotto stats
Hotto Kavendji started his professional football career at the SFC Academy in Swakopmund, where he played for the U/13-U/17 team.
He then switched to Swakopmund United before going back into the SFC senior team. After two seasons, Hotto joined Blue Boys for one season, and then during the 2012/2013 season, he was signed by African Stars.
READ ALSO: Luthuli Dlamini bio: age, nationality, wife, education, tv shows, movies, net worth, profile
He played for African Stars for only eight months and then left after being offered a contract by the Golden Arrows, who then sold him to Bloemfontein Celtic. Below are Deon Kavendji stats: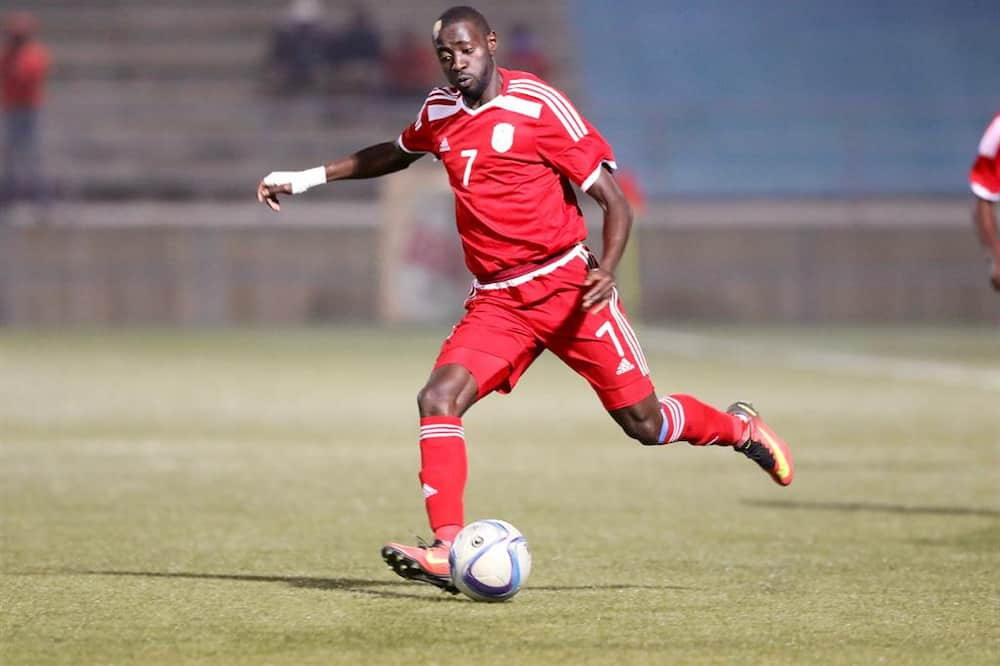 African Nations Cup: 3 appearances, 0 goals, two yellow cards, 0 red cards
South Africa Premier Soccer League 2019/2020 Season: 21 matches played, five goals scored, four assists, four yellow cards
South African Cup 2019/2020: 2 matches played, one goal scored, one assist
South African Premier Soccer League 2018/2019 Season: 29 matches played, five goals scored, 13 assists, four yellow cards.
African Cup of Nations 2018/2019: 4 matches played, 0 goals, 0 assists, two yellow cards
South African Premier Soccer League 2017/2018 Season: 30 matches played, one goal scored, eight assists
South African Premier Soccer League 2016/2017 Season: 30 matches played, 0 goals, 0 assists, three yellow cards
South African Premier Soccer League 2015/2016 Season: 23 matches played, three goals scored, 0 assists, five yellow cards
South African Premier Soccer League 2013/2014 Season: 8 matches played, 0 goals, 0 assists, one yellow card
READ ALSO: Tumi Voster: bio, age, baby, husband, parents, career, businesses, profile
Deon Hotto salary
The contract of Hotto Kavendji in Bidvest Wits was never made public, so there is no way to know Deon Hotto salary per month. He is yet to join Orlando Pirates until the end of the season. He will probably be earning better at Orlando Pirates, but details of the new deal are also yet to be revealed.
Deon Hotto latest news
The biggest news regarding Hotto Kavendji is his recent transfer from Bidvest Wits to Orlando Pirates. Deon Hotto to Pirates is a done deal, but he will have to wait a while before representing his new club because of the Covid-19 pandemic.
Bidvest Wits was acquired by a new owner who demanded a complete overhaul of the team by selling eight players immediately. That was the genesis of Deon Hotto transfer news, whereby several clubs were interested in signing him.
Mamelodi Sundowns was the first club to show interest in buying Kavendji, but Orlando Pirates came with a better deal, thus landing the services of the Namibian midfielder.
The contribution of Deon Kavendji for his country on the continental stage is phenomenal, and for that reason, he is somewhat of a poster-boy in his country's football. He helped his country lift the first international trophy, earned himself a lucrative deal, and moved from Namibia to South Africa, where he has been ever since.
READ ALSO:
Noni Gasa bio: age, family, bursary, academy, profile
TNS bio: age, partner, begging for his life, songs, albums, car, house, profile, net worth
Zahara bio: age, full name, siblings, debt, addiction, songs, albums, profile
Source: Briefly.co.za