15 most comfortable high heel shoes for 2020
Every lady needs high heel shoes. You cannot attend a wedding, an important office meeting, or a dinner date with flat shoes. However, you need to make sure that you have comfortable high heel shoes that will not lead to feet or back injuries. They should be snug enough so that you can wear them all day long. No need to carry an extra pair of flat shoes in your handbag. Which designer shoes are most preferred for comfort and flexibility in 2020?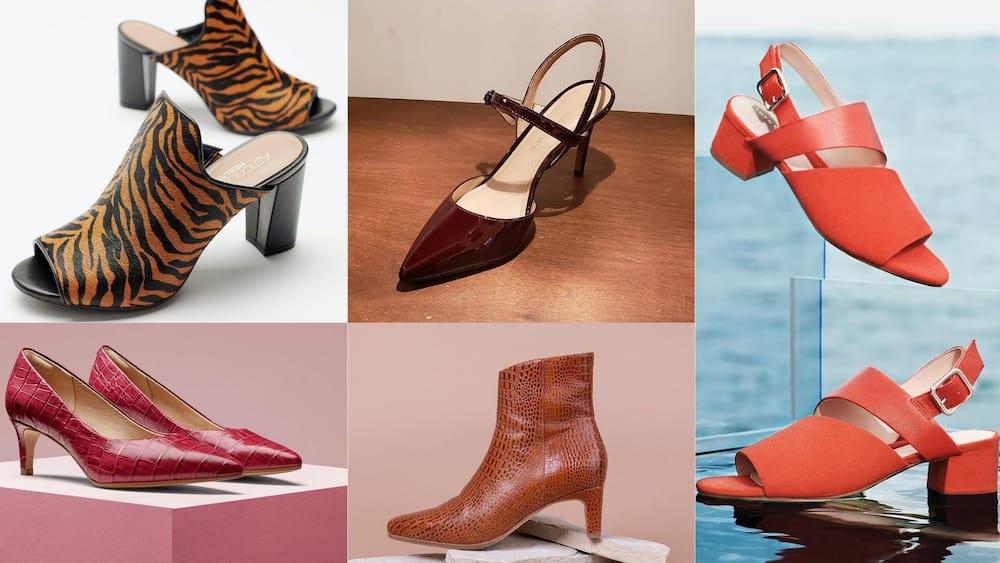 Comfortable shoe brands range from Bella Vita to Banana Republic. Below are 15 of the friendliest heel brands and shoe types in 2020. You can wear them on any occasion. They are the best choice if you are not a fan of stiletto heels.
What are the best high heel brands?
When choosing a brand, do not just think about how attractive the shoes look. The design is also essential. Remember that wearing uncomfortable shoes is likely to lead to health problems, and you will not have a good time walking in them. The following high heel shoes images and brands are the most preferred in South Africa and around the world.
1. Bella Vita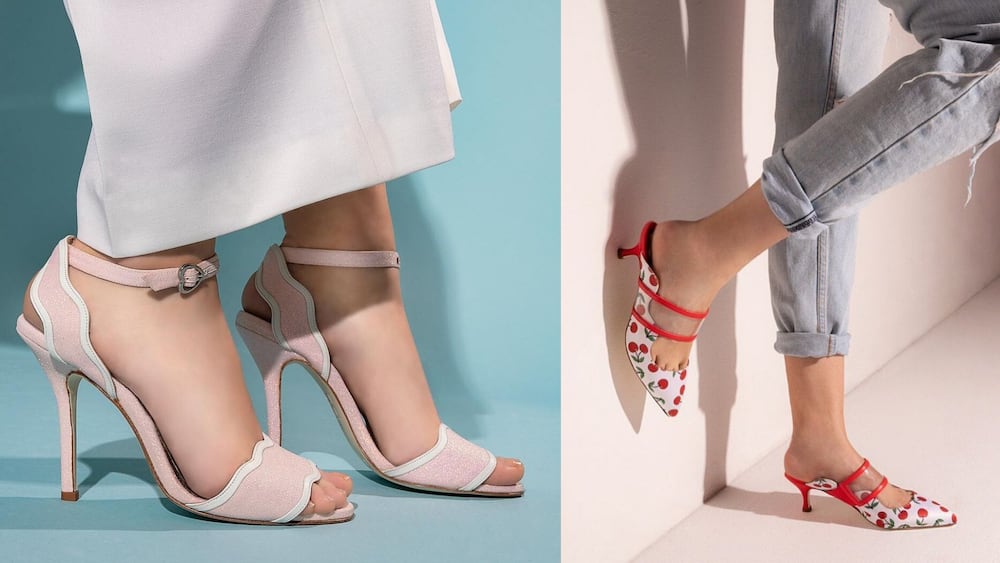 Bella Vita shoes range from mules, pumps, boots to sandals. The main types are kitten, low-blocks, and mid-heels. They are available in a variety of colours, including white heels, black heels, animal print shoes, and silver heels. The design and inside foot pudding is soft for added comfort. You can wear them the whole day and feel no pain in your feet.
2. Alfani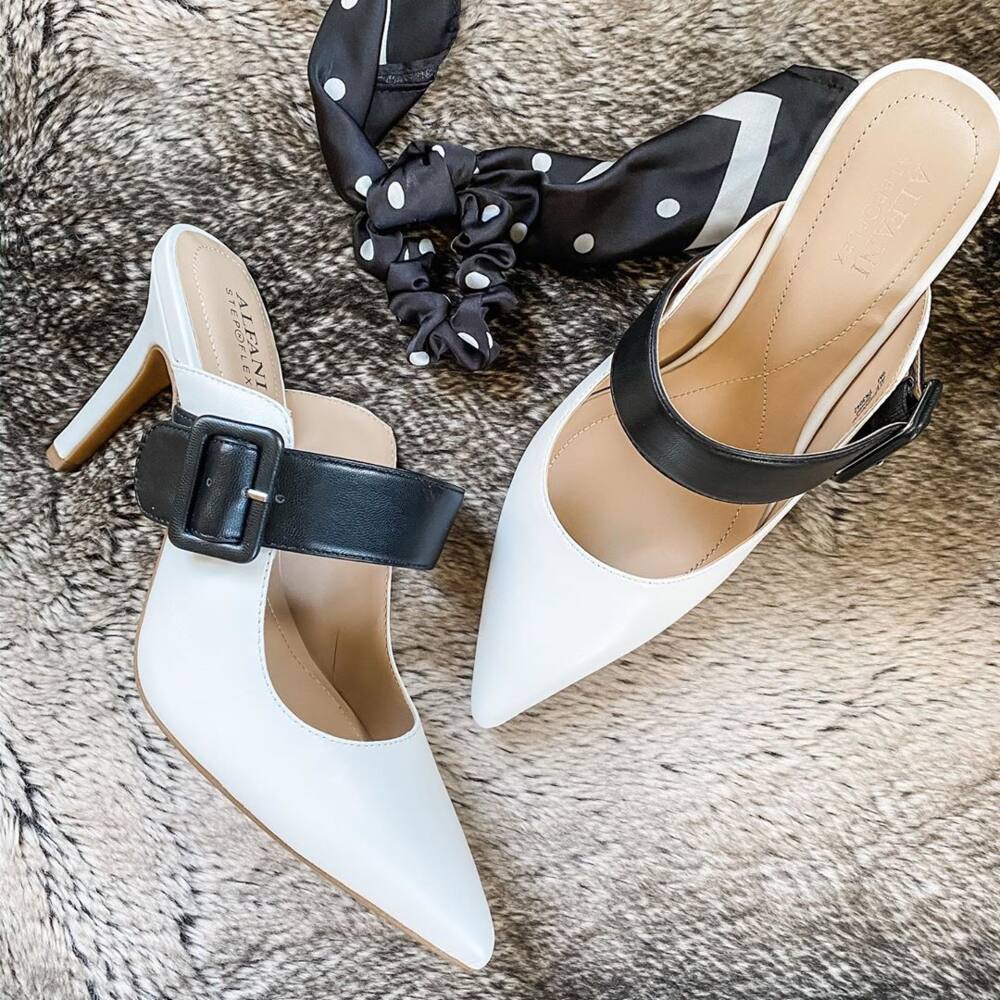 Alfani is designed with comfortable heels, mostly blocks, platforms, wedges, kittens, and medium heels. The kind of shoes you can find are mules, slingback pumps, pumps, and sandals. They are perfect for official as well as casual wear.
3. CC Corso Como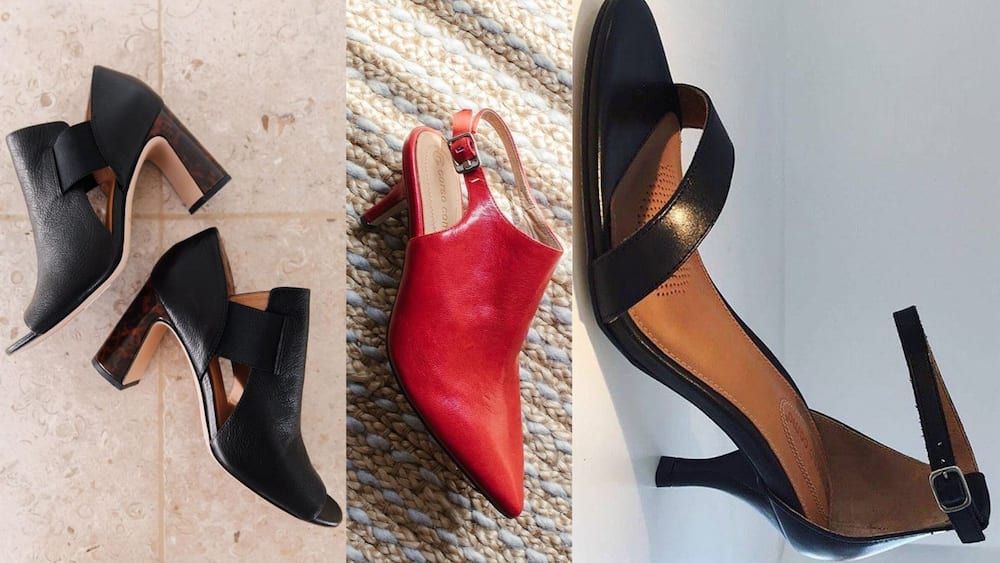 This brand makes all-day wear shoes with a simple but elegant design. They are made from leather hence you are assured of durability as well.
4. Rockport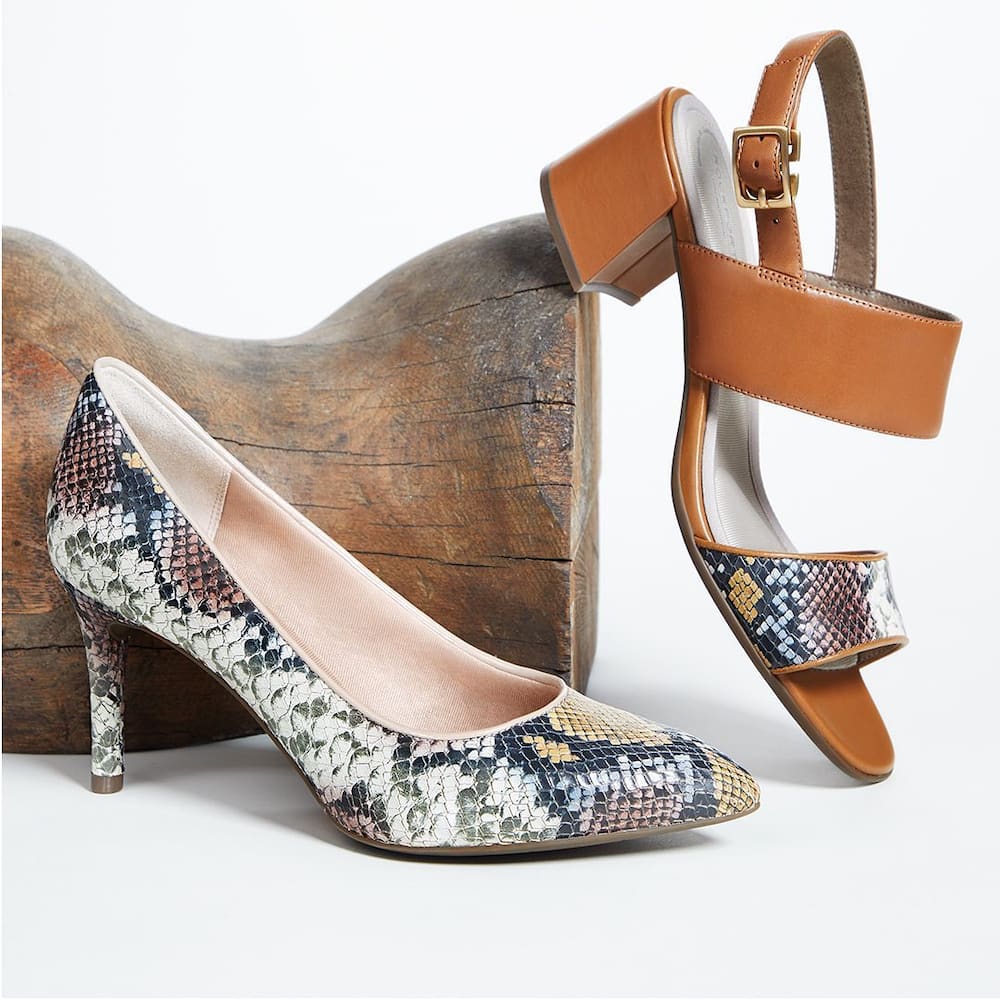 Rockport designs the best pumps, including slingback, round toe, and blocks. They are firm and can be worn all day long.
5. The Clarks design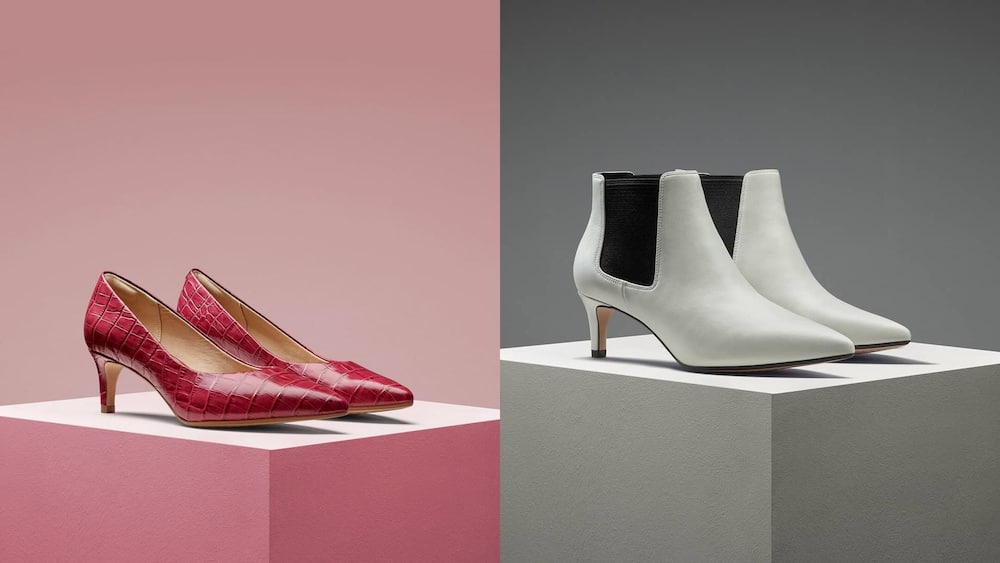 Clarks designs low, medium, and high heels, which gives you a wide variety of shoes to choose from. The heel has enough base to provide you with support. You can find boots, court shoes, pumps, sandals, mules, and more.
6. Aerosoles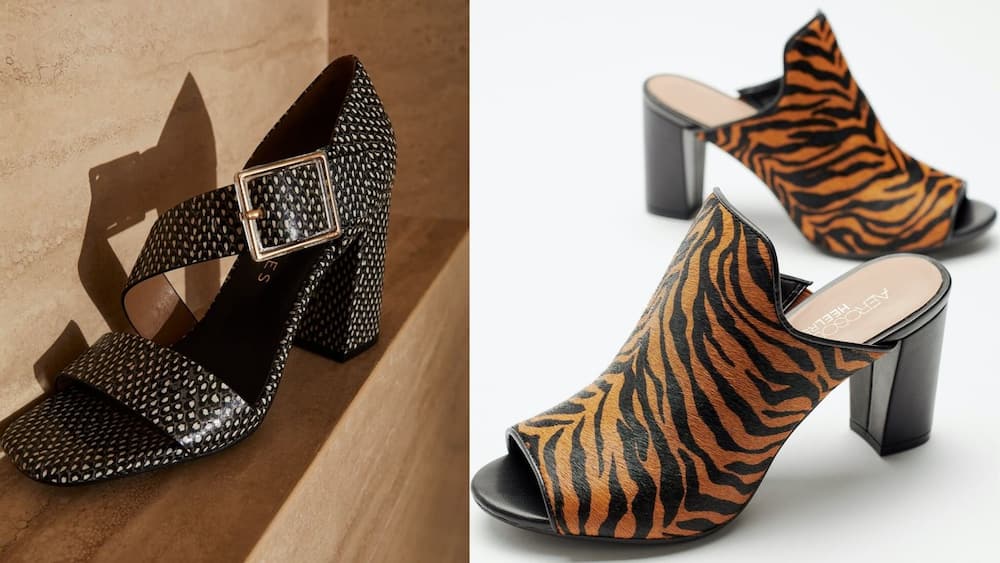 If you are looking for comfortable shoes that can be worn in any weather, provide comfort, and are affordable in 2020, it is time to try the Aerosols shoes. They design the most comfortable heeled boots, mules, pumps, and sandals. You can choose to purchase wedges, block heel shoes, or low stilettos. They are available in leading footwear stores.
7. Anne Klein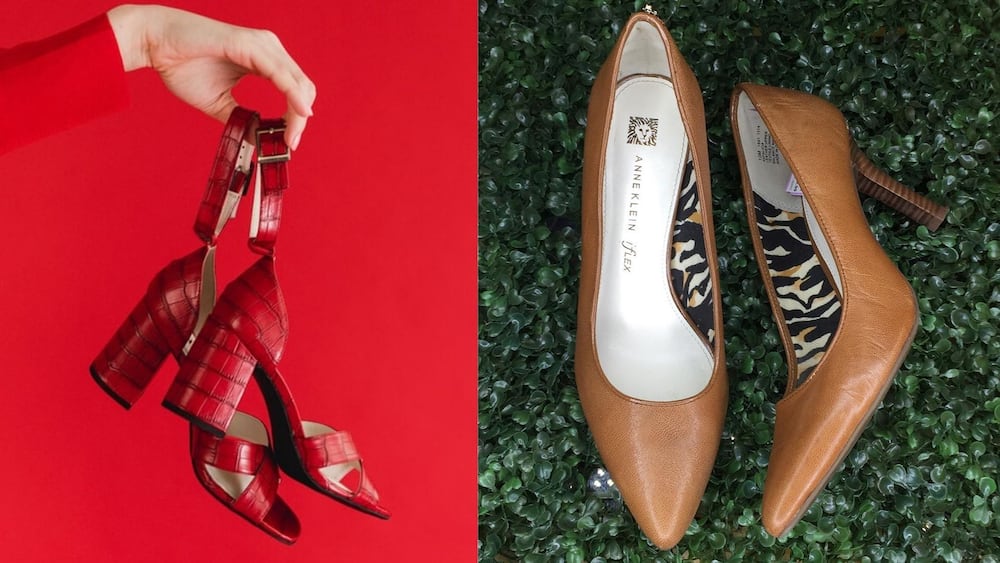 Anne Klein designs comfortable but sophisticated and sexy heels ranging from pumps, sandals, and wedges.
8. Taryn Rose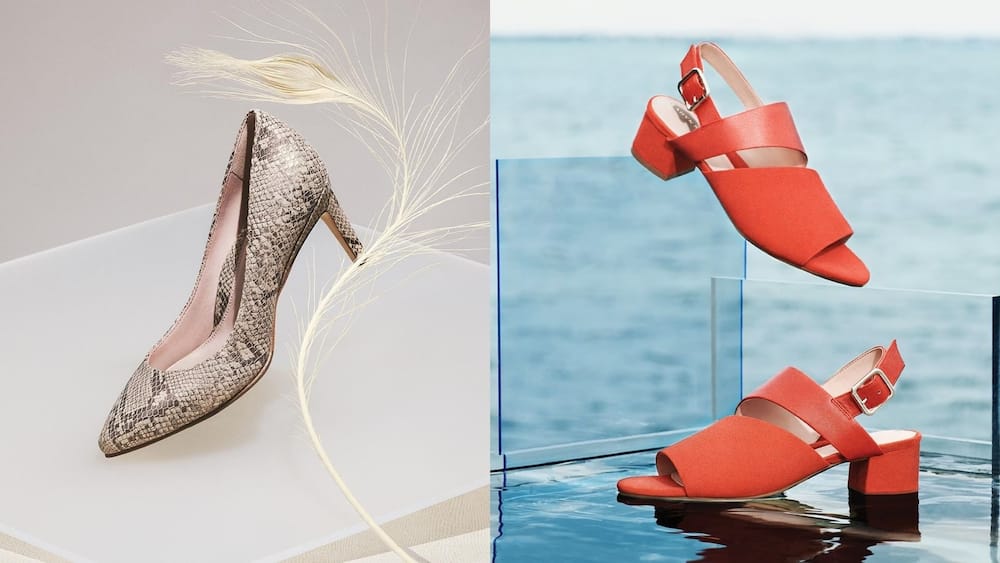 Taryn Rose designer shoes can be worn at work or for casual errands. You will find heeled mules, boots, sandals, pumps, and even wedges.
9. Banana Republic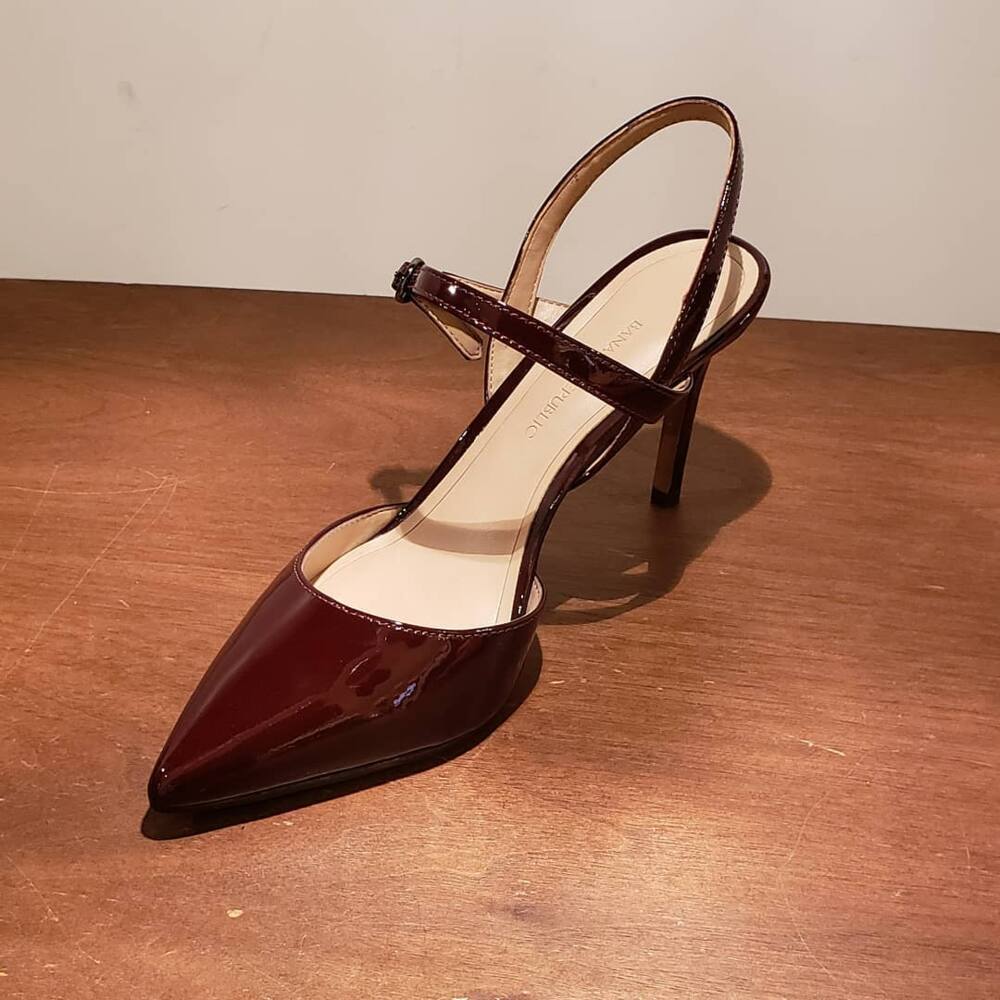 Women across the globe highly prefer Banana Republic ladies heels because they offer great comfort and amazing style.
10. Cole Haan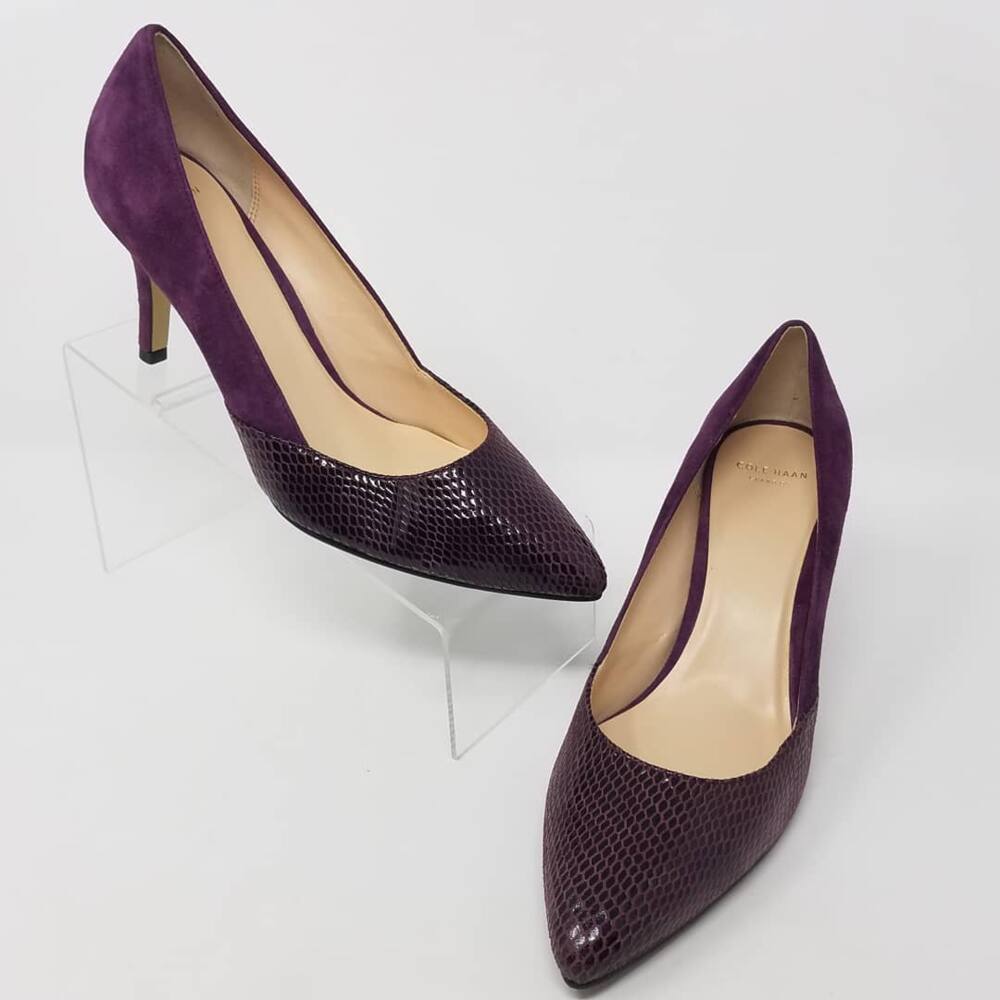 Cole Haan brand offers the best heeled pumps and sandals. Your feet are safe, whether you wear them to the office, to dinner, or some events.
Which heel types are most comfortable in 2020?
The following are the top 5 most preferred heel types according to customer reviews from international footwear stores in 2020.
11. Everlane The Day Heel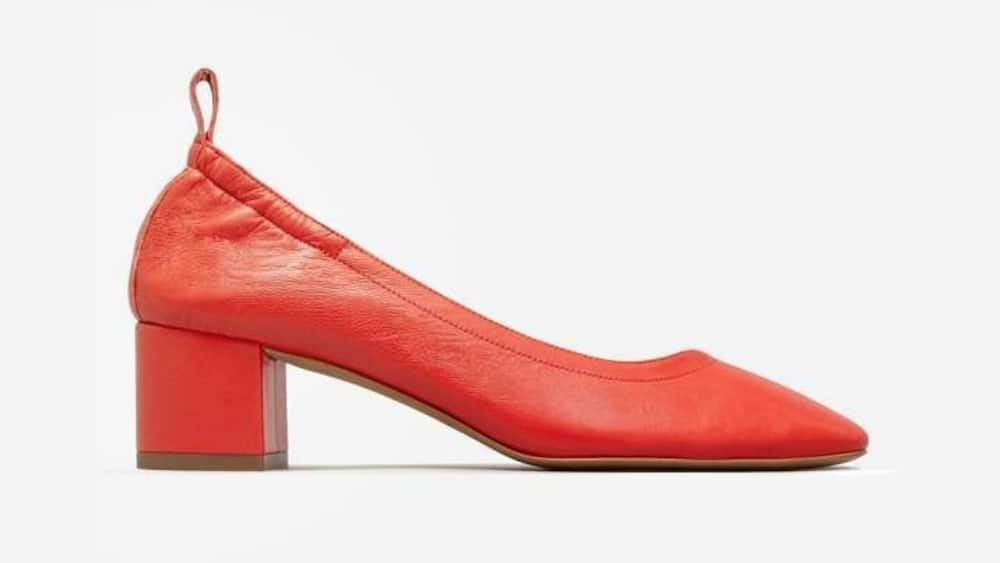 These are the most ultra-comfortable work shoes any lady can wear to work because they are soft and elastic. They are two inches tall. They are also the most bought shoes across the globe.
12. Marc Fisher Ltd. Zala Pump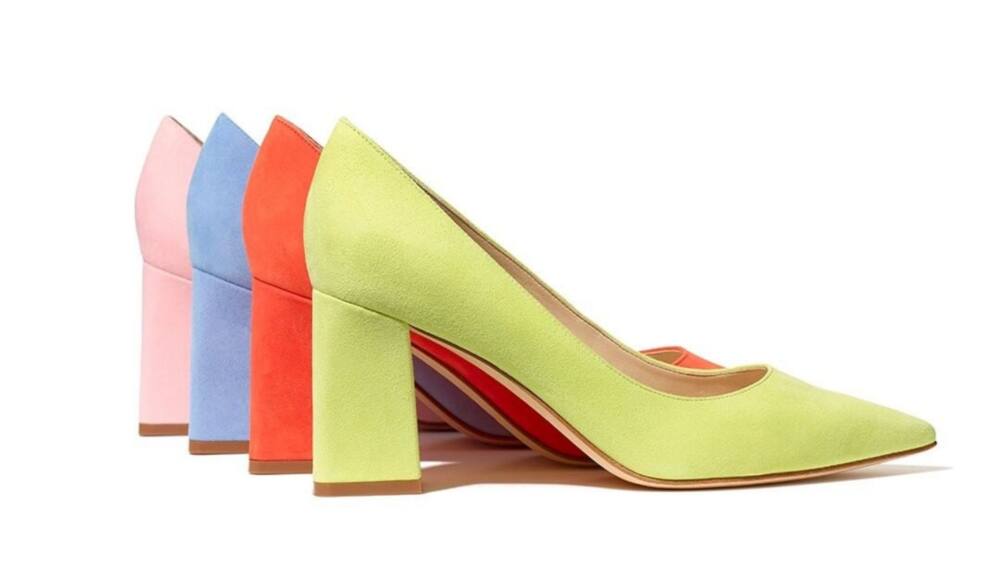 The block heel is what makes it comfortable, especially if your work involves a lot of walking or long hours of standing.
13. Alfani Step n Flex Jeules Pumps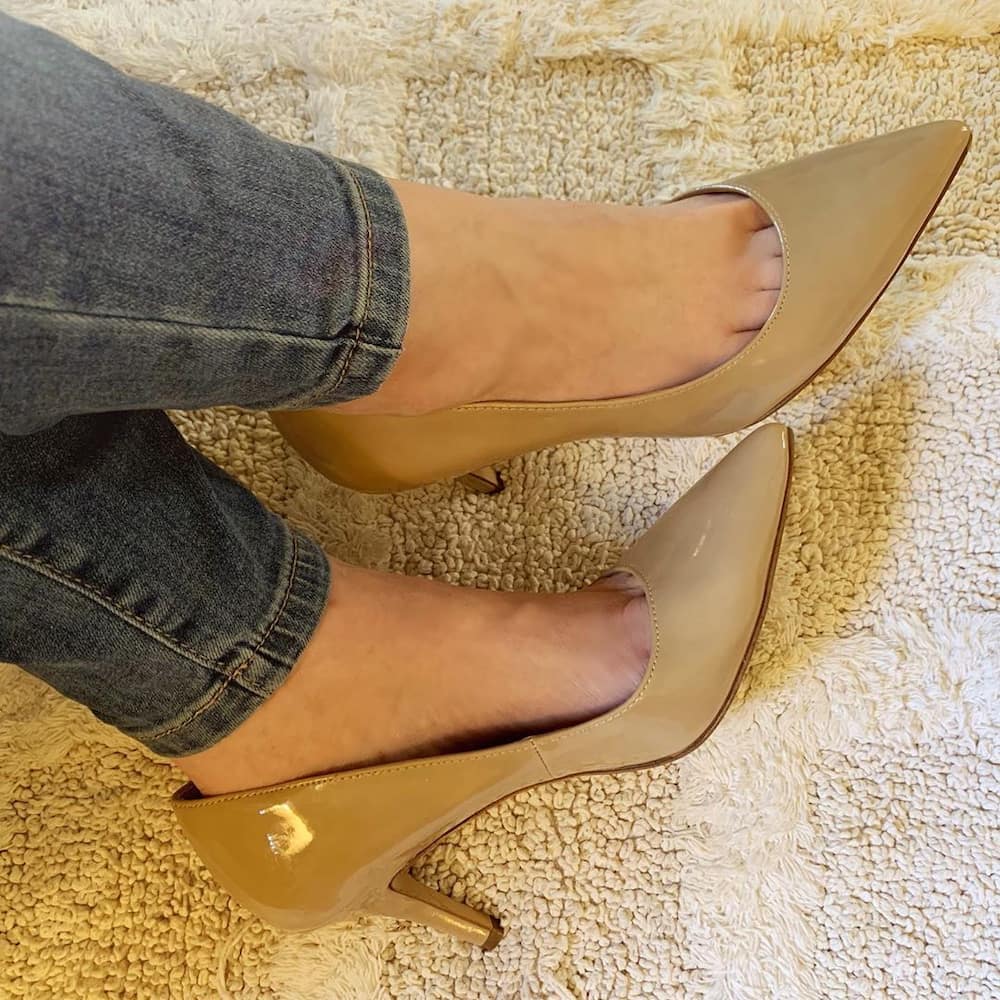 Do you have wide feet and are looking for the best shoes to rock in? The Alfani Step n Flex Jeules pumps will ensure you feel comfortable the whole day.
14. Allegra K Ankle Strap Sandal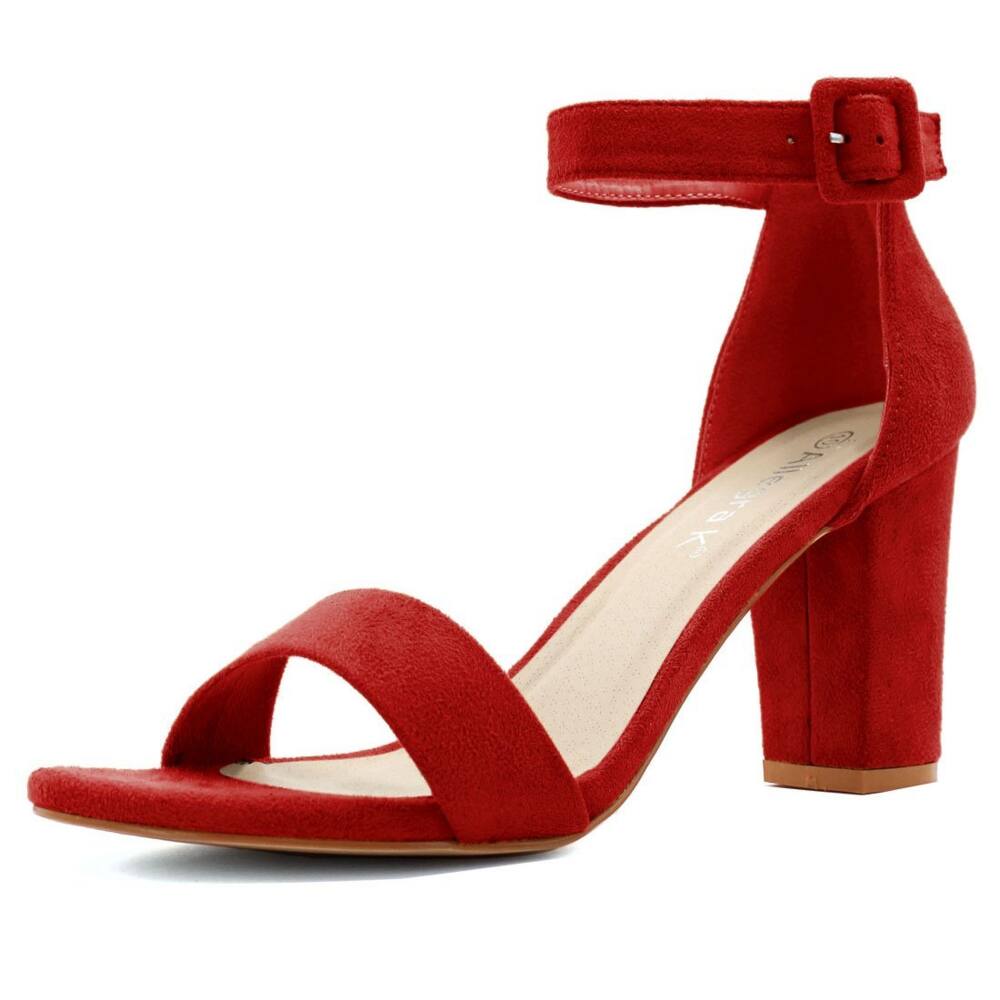 These sandals can be worn to any occasion, whether official or casual. According to numerous customer reviews on major footwear stores like Amazon and Marcy's, they are genuinely the best sandals.
15. Paul Green Cayanne Leather Peep Toe Sandals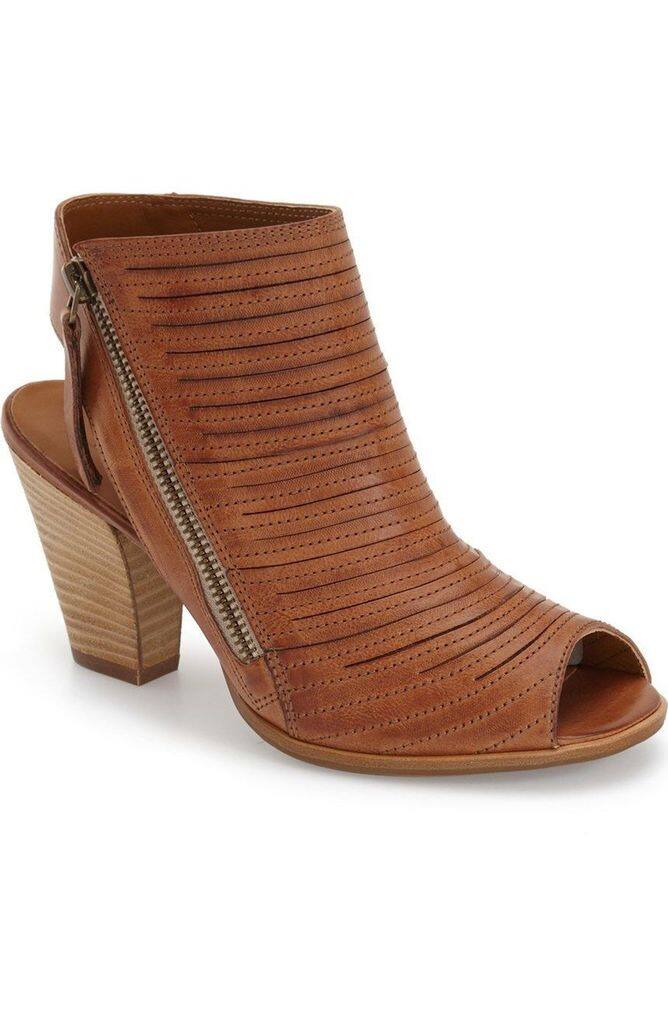 These sandals are made with sophistication and comfort in mind. They do not put any strain on your feet.
READ ALSO: Cristiano Ronaldo wears most-expensive Rolex watch in history
Q&A
The following are the frequently asked questions concerning high heel shoes South Africa.
What are the most comfortable high heel shoes?
Apart from getting well-designed shoes, it would be best if you consider comfort as well. Comfy high heels are the ones you can wear for as long as you want to without putting a strain on your feet or getting sore toes. Generally, shoes below 4 inches are the most comfortable for any woman. The best heels types include the following:
Kitten heels
Block heels
Platforms
Wedges
What is the purpose of high heel shoes?
The function of shoes has evolved over the years. They were originally worn by men in the 10th century to ensure that their feet would fit well in the stirrups so that they were steady while riding the horse and using weaponry during the war. In the 21st century, women wear high heels to enhance their height and to look classy.
How high is a high heel shoe?
A high heel shoe is a shoe that makes your heel higher off the ground than your toes. The shoe height can start from 1 inch for a kitten heel to 8 inches for stilettos.
What is the highest heel you can wear?
The highest heel to put on depends on several factors such as the nature of your job, height, time of wear, and if you are used to wearing such shoes. You do not want to end up with pain or backache. If you do not wear heels often, ensure they are about 3 inches tall.
Which heels are the easiest to walk in?
It is easy to walk in heels that do not put your heel in a severe angle. Thicker heels are also comfortable because they have broad surface areas and provide more support when walking. The right size also makes it convenient to walk in.
READ ALSO: DJ Zinhle shows off her newly transformed balcony by yours truly
Which are your favourite high heel shoes from the ones listed above? You will find such and more designs in leading ladies' footwear shops across Mzansi.
READ ALSO:
Top 15 best purse brands in the world for different budgets
Fabulous Sarah Langa gives fans a glimpse inside her designer closet
South Africans inspired by talented man who creates stunning shoes
Source: Briefly News