Phelo Bala bio: age, Moshe, siblings, sexuality, Joyous Celebration, profile
Phelo Bala is no new name for South Africans. The musician has made headlines for all the reasons one could think of! For instance, he is one of the most handsome men in the country. He is also famous for being part of the Bala Brothers, a renowned vocal trio from the Kwa Nobuhle Township in the heart of Port Elizabeth. Phelo Bala brothers, Loyiso and Zwai Bala are the other talented members of the group.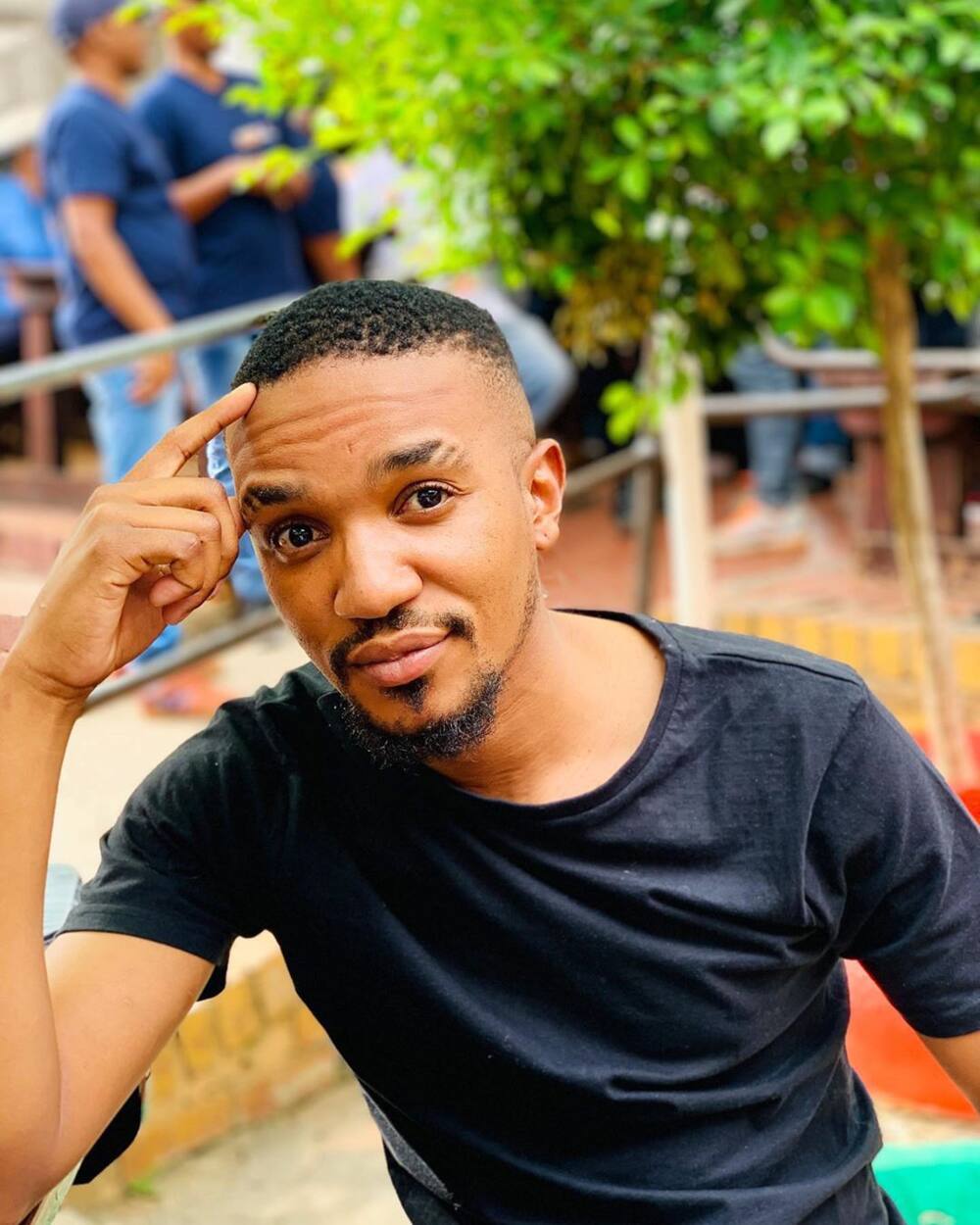 The musician hit the headlines when he came out regarding his sexuality sometimes last year. Phelo Bala sexuality, which is gay, took most people, and especially his fans by surprise. The musician got engaged to his fiancé, Moshe Ndiki, in 2019. Their much-publicized relationship became every woman's envy.
Profile summary
Full names: Phelo Bala
Year of birth: March 24, 1991
Phelo Bala age: 29 years
Career: Musician
Phelo Bala partner: Moshe Ndiki
Phelo Bala biography
The handsome musician was born on March 24, 1991. He has two elder siblings, who make him the last born. He joined Drakensberg Boys' Choir School. The celebrated musician then joined the multi-award winning gospel choir Joyous Celebration in 2011. However, he left the group in 2015.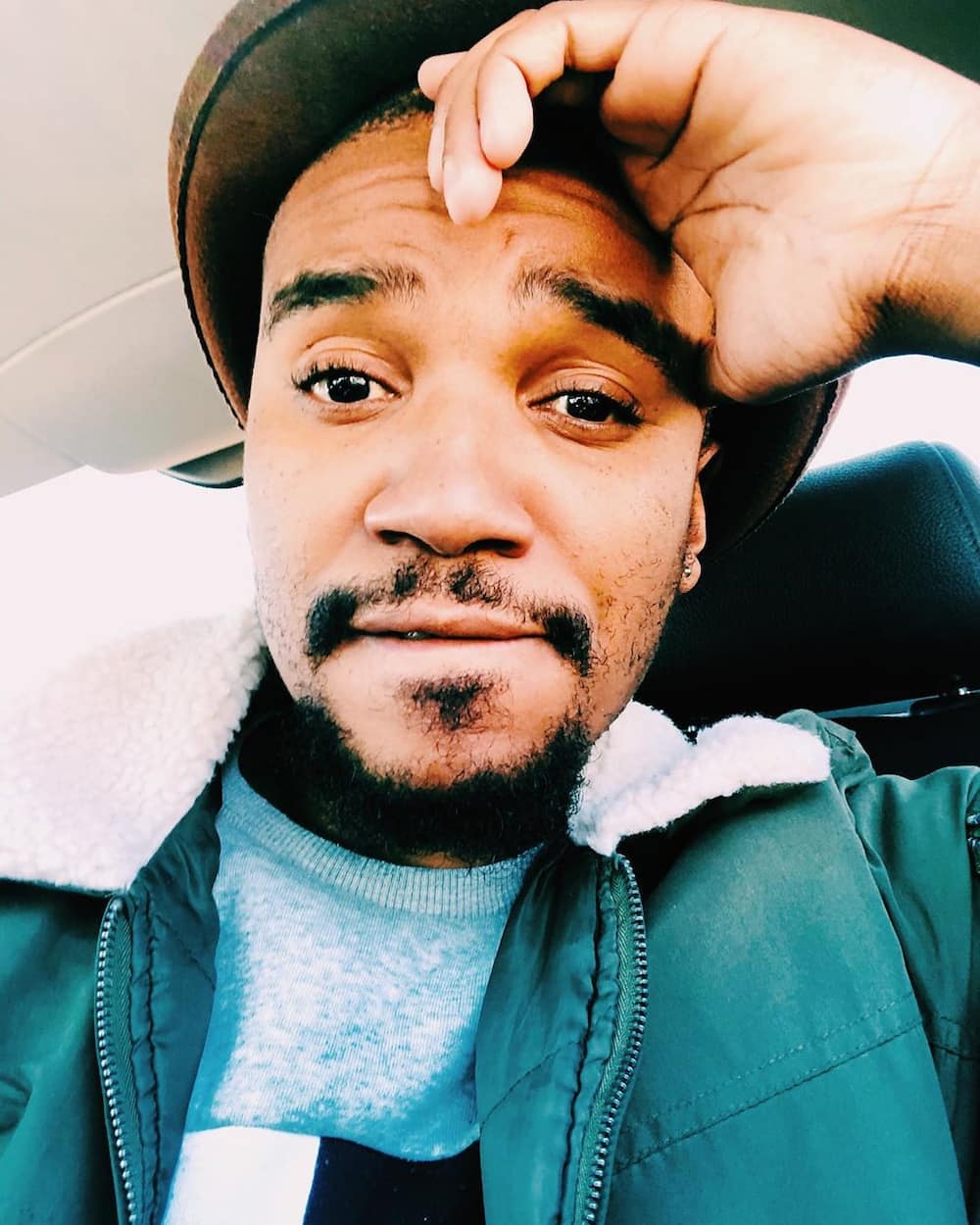 READ ALSO: Tanit Phoenix bio: age, children, spouse, parents, TV shows and movies, profile, net worth
Songs
Here are some of Phelo Bala songs:
Something Inside So Strong
Strome van Seen
Masibuyelane
Circle of Life
Nella Fantasia
Sylvia
Khumbula
Konsertina Vastrap Keurspel
You Raise Me Up
Girl Without A Name
Pata Pata
Ek sien 'n nuwe hemel kom
Somebody To Love
Weeping
He Lives in You
South African National Anthem
Beauty & The Beast
All I Ask Of You
Lofsing die Here
Phelo Bala Joyous Celebration -You Are
Is Phelo Bala sangoma?
After making music together with his brothers and also being part of the Joyous Celebration choir, the musician revealed that music was not his calling. He stated that:
I am a Sangoma; music is not my calling, and I will not do it forever. Whether I have healed people through music or in my Sangoma practices; my calling is in healing.
Love life
The handsome lad gathered enough strength to come out and let the world know that he was gay. It was not easy, but he revealed via his Instagram account. He further stated that he did not intend to live his life as a lie and that he had to come out to grow both emotionally and mentally.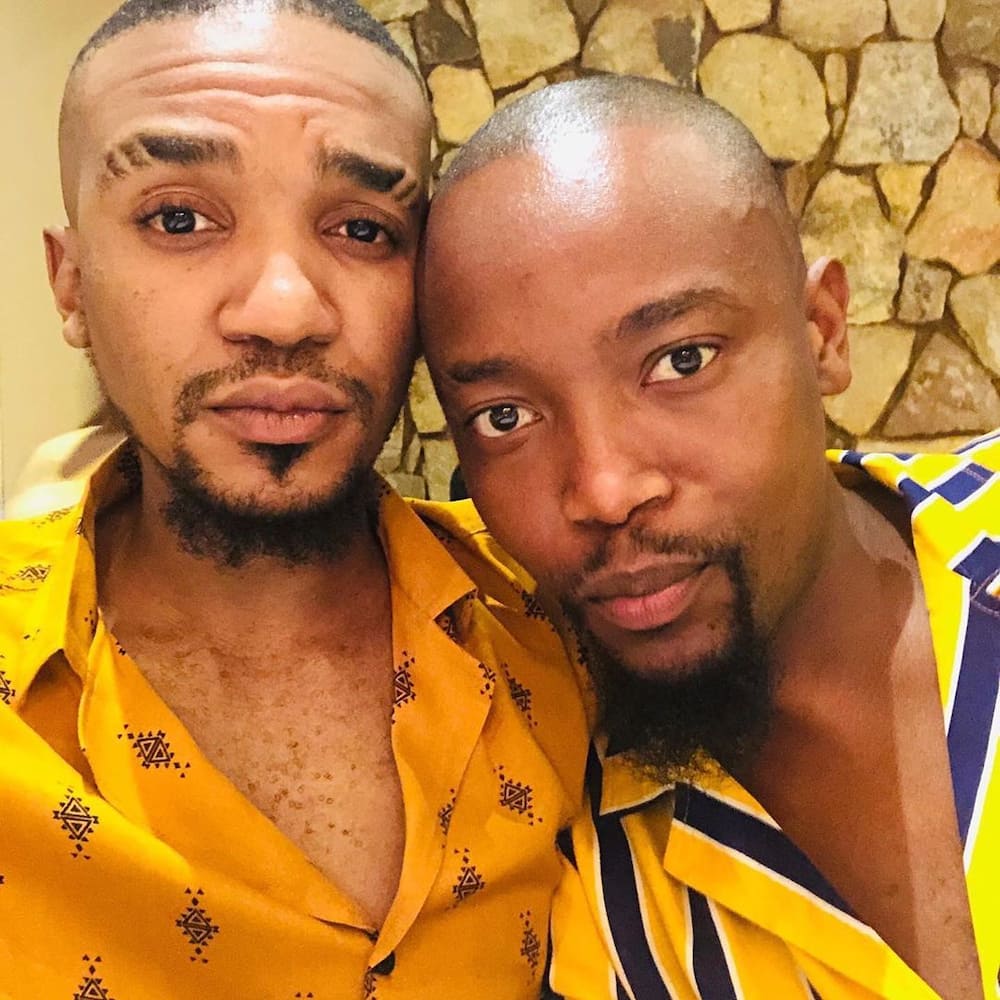 After doing so, he became free to share his relationship with Moshe Ndiki on social media platforms. From their many pictures, you could tell that the couple was in love. Interestingly, the couple started attending family functions together where Phelo Bala and Moshe got to meet with each other's family members. The couple got engaged, and news going around was that the couple was planning for their wedding.
Phelo Bala and Moshe fight
Well, it seems like there is trouble in paradise with the recent occurrences of their relationship. This is after abuse allegations have surfaced about the once-in-love couple. It was reported that Moshe allegedly assaulted Phelo with a candle stand. It was revealed that the star musician suffered from a head bleeding that required to be stitched. He went ahead and obtained an interim court order. Two months ago, the couple had given relationship advice to couples during the lockdown.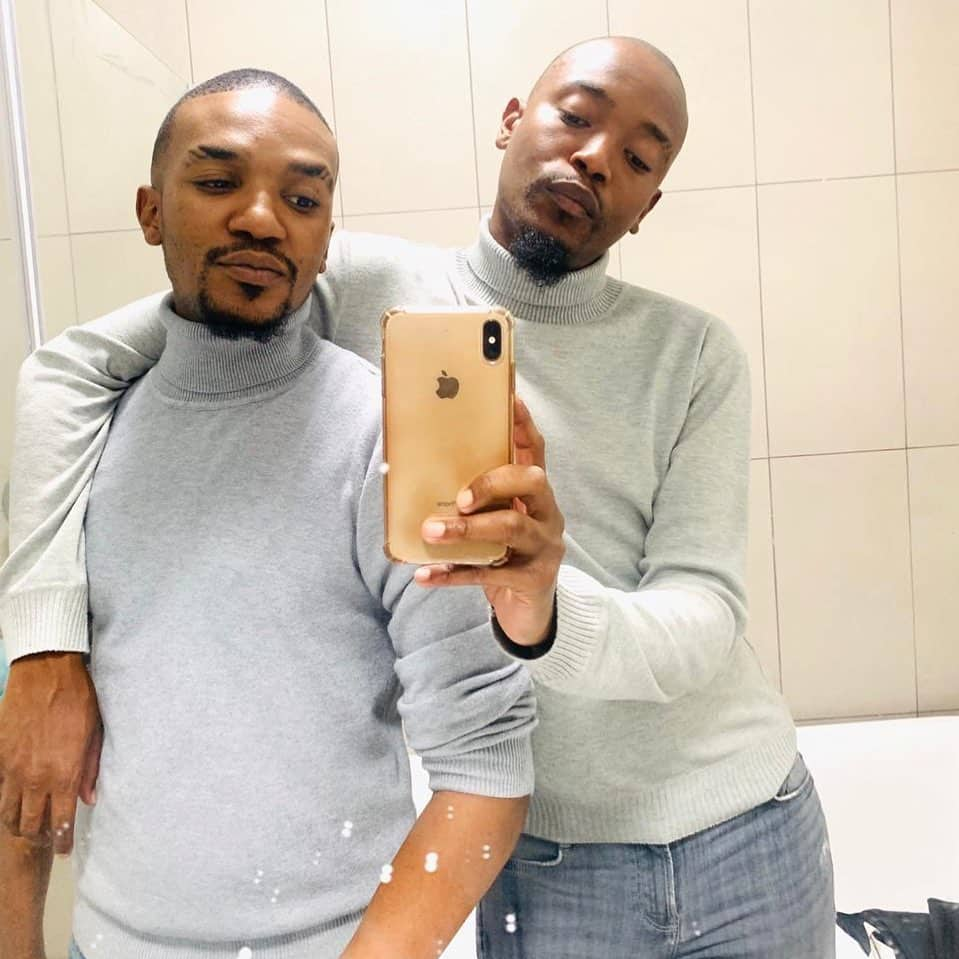 According to the musician, he was beaten by Moshe with a candle stand and found his way to Olivedale Hospital for treatment. He stated:
I feel unsafe around him. He's emotionally abusive, manipulative, and controlling. Just two days ago at my friend's house, he beat me up when I told him it's over. He took the phone I was using.
On the other hand, Moshe retaliated and published a statement to tell his side of the story. He stated the following:
The article made a number of allegations regarding alleged incidents between my Phelo and I and the current existence of protection order applications.
These are matters of a private nature, and I have been advised because there are court proceedings; I cannot reveal anything; however, at this present time, I would like to state that I have no way abused Phelo, and I have proof to this effect.
Anyone who has dealt with domestic violence knows how difficult it is to speak about their experiences and the shame attached to being a victim. With questions I myself have faced and comments like, why did it take you so long to say something? You're so loud everywhere else about everything, why not this? You look sound emotionally strong; how did it happen to you?
I am comforted in the knowledge that our friends and family know of his aggressive nature when he has had few drinks, and I know from my own lived experiences.
The angle taken in the article and the allegations made in there are an attempt to humiliate me and be an extension of the abusive I've endured even emotionally so.
I'm deeply saddened there has been a violation of our private mediation on this matter. It is for these reasons that I chose not to expose our private differences at this stage. I kindly ask that I be afforded time and space to deal with these trying times with those closest to me, whilst processing what's going on.
I would like to assure you that this is not my nature, and I would rather speak about this once I am ready emotionally, if at all, I choose to speak on it.
However, Phelo did not take the publish kindly and took to Twitter to make his remarks: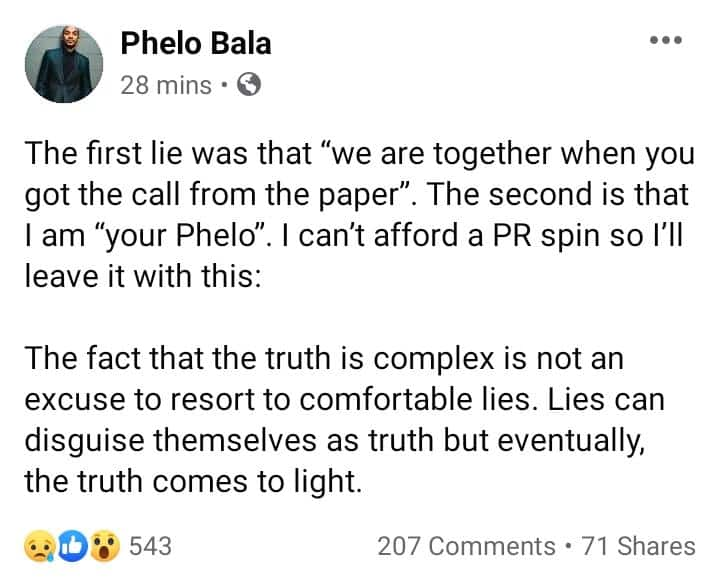 READ ALSO: Mzambiya bio: age, real name, partner, songs, DJ Cleo, profile, net worth
Social media platforms
The musician is active on social media, where he keeps his fans and followers updated on his life.
Phelo Bala Twitter: @PheloBala
Phelo Bala Instagram: @phelobala
Phelo Bala and his fiancé have become the talk of the town and left tongues wagging. Their fans hope that their dream couple will find a solution to their problems and mend things. We can only wish them the best.
READ ALSO:
Jafta Mamabolo bio: age, wife, TV shows, movies, nominations, profile
Sasha Pieterse bio: Age, partner, health condition, books, movies, profile, net worth
Ayanda Shange bio: age, children, partner, songs, albums, profile
Source: Briefly.co.za