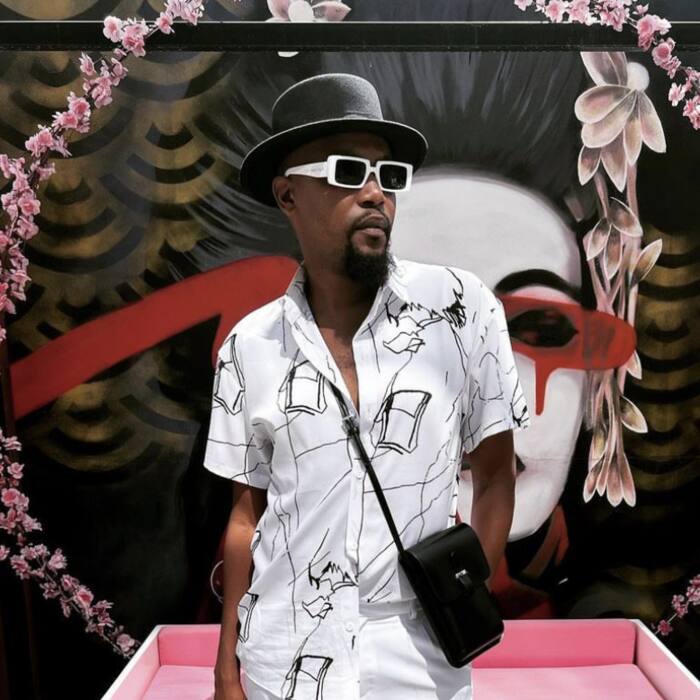 Moshe Ndiki
Birth name: Moshe Ndiki
Born: 9 March 1987
Place of birth: East London, South Africa
Nationality: South African
Main activity: Comedian, actor, television presenter, YouTuber
Moshe Ndiki is a well-known South African media personality who became famous with his hilarious videos on YouTube. He has expanded his career into acting, presenting, and singing, showing his diverse talents. He is also a happy father-to-be of twins via a surrogate.
Career
Moshe Ndiki began his career as a YouTuber in 2013, uploading funny videos about his personal life and celebrity gossip. His witty commentary and relatable content earned him a loyal fan base and millions of views. Some of his viral videos include "Sh*t I hate about relationships", "Broke people problems", and "Moshe Ndiki interviews Bonang Matheba".
In 2017, he made his acting debut on the Mzansi Magic telenovela The Queen, playing the role of Prince. He later joined the cast of another Mzansi Magic drama series, Gomora, as Andile.
In 2017, he became the host of the MTV Base reality show Uyang'thanda Na?, which helps people confess their feelings to their crushes. He also hosted the second season of the show in 2018.
In 2020, He launched his own production company, Moshe Ndiki Productions
In 2022, he became the host of the Mzansi Wethu reality show Mntase, which follows ordinary people who have extraordinary stories to tell.
In 2023, he announced that he was expecting twins via a surrogate. He shared his joy and excitement on social media, posting pictures and videos of his surrogate's baby bump and ultrasound scans.
Awards
Moshe Ndiki has been nominated for Feather Awards 2016: Socialite of the Year
Dating Timeline
Moshe Ndiki has been open about his sexuality and relationships. Here is a brief overview of his dating history:
In 2015, he started dating singer Phelo Bala, who is part of the Bala Brothers musical group.
In 2019, he got engaged to Phelo Bala after a romantic proposal.
In 2022, he broke up with Phelo Bala after a series of public fights and accusations of abuse.
Family
Moshe Ndiki was born in East London, South Africa. He grew up in a single-parent household with his mother. He has not revealed much information about his father or siblings.
He is very close to his mother and often posts pictures and videos of her on social media. He also credits her for supporting him throughout his career and personal life.
He is currently expecting twins via a surrogate. He has not revealed the gender or names of his babies yet, but he has expressed his love and gratitude for them and their surrogate mother.
Children
Moshe Ndiki has twins via a surrogate. He announced the news about waiting for the twins on his 36th birthday in March 2023, calling it a miracle and a gift from God.
He has been involved in every step of the surrogacy process, from choosing the egg donor to attending doctor's appointments to bonding with his babies. He has also documented his journey on social media, sharing updates and emotions with his fans.
He has said that he has always wanted to be a father and that he is ready to give his children the best life possible. He has also said that he does not mind being a single parent, as he has a strong support system of family and friends. He has also hinted that he might adopt more children in the future.