August Alsina bio: age, partner, siblings, parents, Jada Smith Pinkett, profile, net worth
For the past two weeks, August Alsina has been the talk of the internet regarding his relationship with Jada Pinkett Smith. The nature of their past relationship has caused a controversy among their fans, forcing most of them to dig deep to find out more details about the puzzle. You might want to read on to find out what has been happening.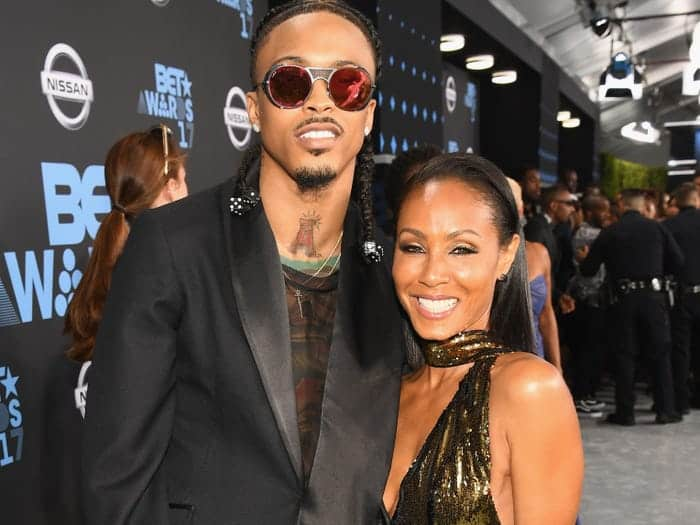 Recently, Jada Smith made a revelation about being in an entanglement with August Alsina. What most people find fascinating is that Jada has been married to Will for more than two decades. The nature of their relationship and how the singer was dragged into the puzzle is quite interesting. However, before picking sides, you might want to consider going through his biography.
August Alsina profile
Full name: August Anthony Alsina, Jr.
Date of birth: 3rd September 1992
Place of birth: New Orleans, Louisiana, United States
August Alsina education: Worthing High School
Profession: Singer and songwriter
Genres: RnB, hip hop, hip hop soul
Height: 183 cm
August Alsina biography
Apart from his magnificent voice bringing him to the limelight, the singer is known to be the king of rhyme and rhythm. He has worked with stars like Nicki Minaj, Rick Ross, to mention a few.
August Alsina age
He was born on 3rd September 1992 in New Orleans, USA. Currently, he is twenty-seven years old.
August Alsina family
August Alsina parents are August Alsina Sr., his father, and Sheila Alsina, his mother. In 2005, August Alsina mom relocated him to Houston, Texas since both his father and step-father were battling crack cocaine addiction.
August Alsina siblings include three brothers and one sister. His brothers are the late Melvin La'Branch III, Travis La'Branch and Jamal La'Branch. His only sister was called Chandra La'Branch. Melvin La'Branch III, the eldest August Alsina brother, died on 31st August 2010 after he was shot in Eastern New Orleans. Chandra passed on in December 2018 after battling cancer.
The Song Cry artist took over the responsibility of his sister's daughters when she succumbed to cancer in 2018. His nieces refer to him as Damy, since their father passed on before their mother died. He took over this role when he was 26, and so far, he has learnt to appreciate the value of family since he grew up without a reliable family support system.
READ ALSO: Will and Jada Smith go on Bahamas vacation: "Bad marriage for life"
August Alsina albums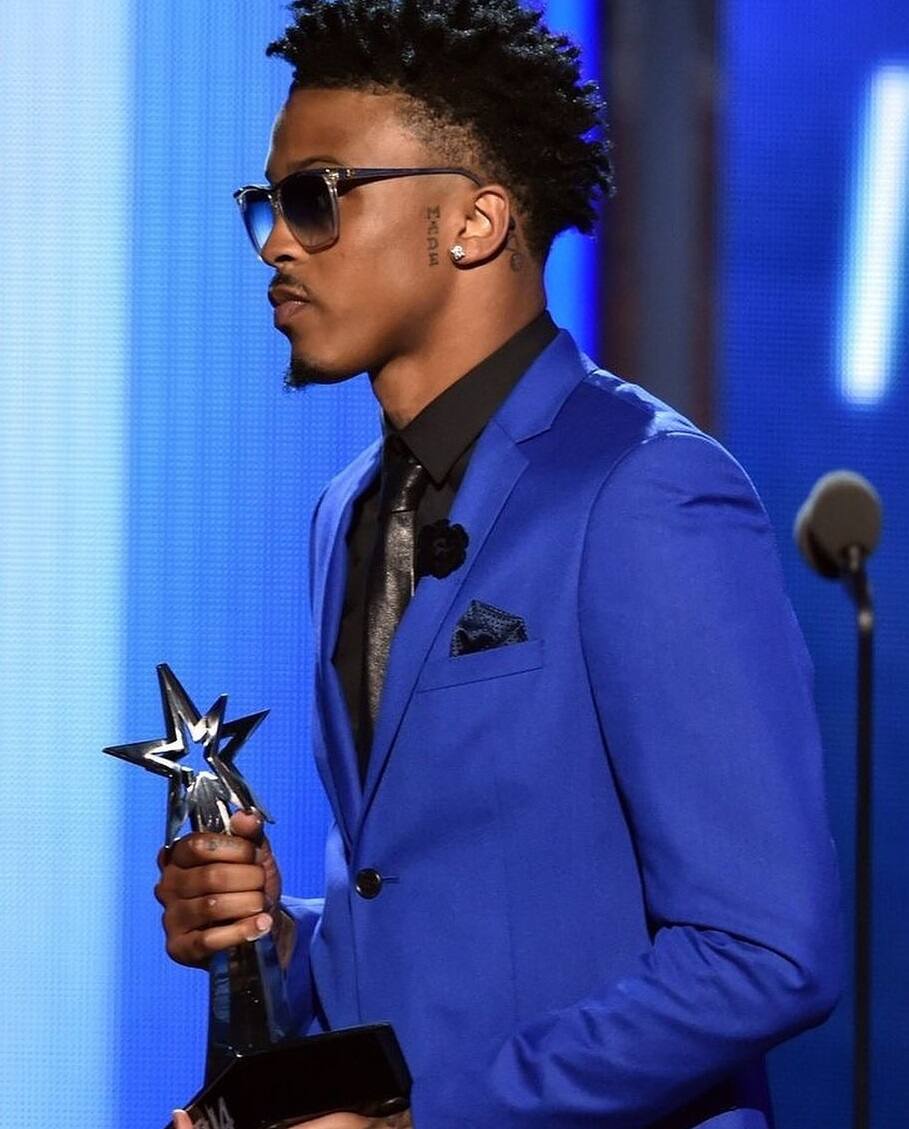 Apart from his controversial love life and traumatic childhood, the talented artist has amassed a massive number of fans through his music. He has been in the scene for more than five years now and has released three studio albums:
The Product III: State of Emergency, which was released in June 2020
This Thing Called Life which was released in 2015
August Alsina Testimony, which was released in 2014
August Alsina new album has twenty-seven singles. It is the first album that the talented artist has released since his hiatus from music due to his health condition.
August Alsina songs
If you have not heard of his music, these are some of his top hits:
August Alsina Benediction
No Love ft. Nicki Minaj
August Alsina Song Cry
His songs have gathered millions of views on YouTube.
August Alsina and Jada Smith Pinkett
The news concerning August Alsina and Jada Pinkett Smith relationship sparked controversy on social media after the talented artist revealed that he had dated the actress. The relationship recently caused an uproar on social media. What caught most people by surprise was when he made the jaw-breaking revelation that Will Smith had given him his "blessing" to go on with the relationship with the former August Alsina partner. During the interview with Angela Yee, a radio host, Alsina went further to give details about how he had had a conversation with Will Smith about their transition from marriage to a partnership.
As though that was not enough, the upcoming music star went ahead to state how much he was deeply in love with Jada Pinkett for the time that they were together. He even stated that if he died right now, he would be satisfied that he genuinely loved someone that much.
Jada Pinkett Smith reacts to the allegations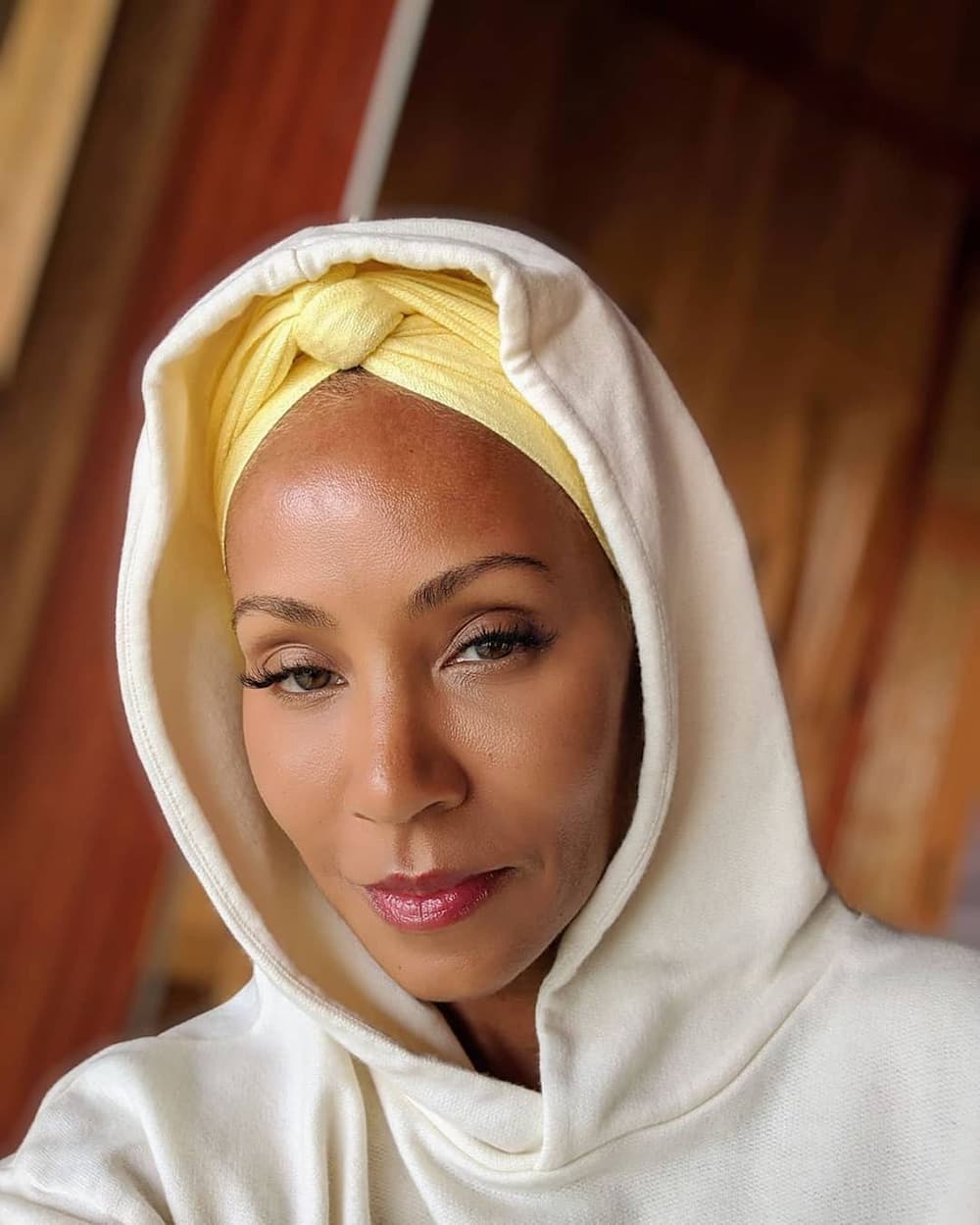 On 10th July 2020, Jada addressed the allegations during the week's episode of Red Table Talk, a watch series that she hosts on Facebook. Joined by Will Smith, Jada opened up about the relationship and how it had transitioned from a friendship to a relationship stating:
We actually became really, really good friends, and it all started with him just needing help, me wanting to help his health, his mental state.
The Fresh Prince of Bel-Air went ahead to state how he and his wife had met August at a time when their marriage was on the rocks, and they had unanimously decided to separate and find happiness away from one another. Jada went further to cement that they "were separated amicably" and that the music star was not a homewrecker. The woman denied the allegations saying that she was the only one who had the power to authorize the relationship.
READ ALSO: 50 Cent shades Will Smith over Jada and August Alsina situation
August Alsina health
In July 2019, the talented artist suffered a liver condition resulting from an autoimmune disease. The condition caused nerve damage; hence he lost his ability to walk for a while. Despite the threatening health condition, the artist still found a way of being positive and hoping to get well.
August Alsina net worth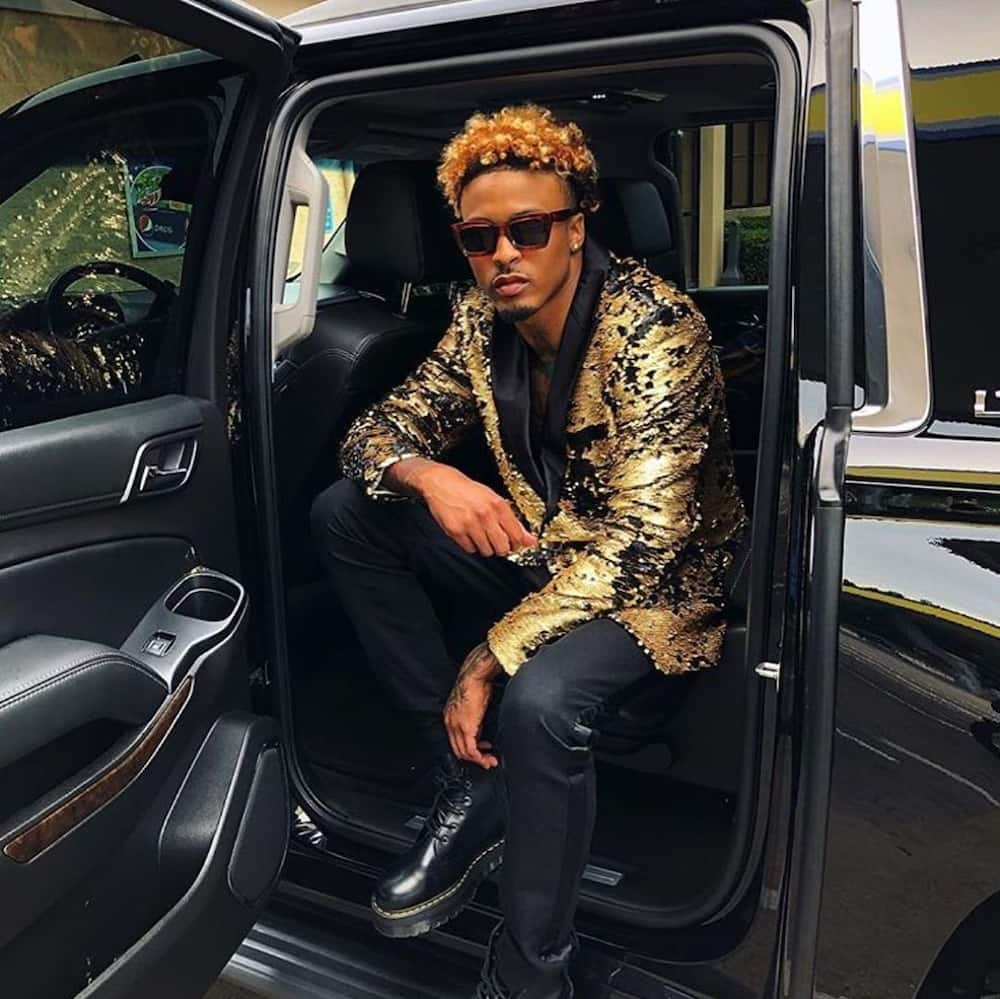 Even though he has had a scandalous life regarding his love life, he has not let that impact his skill and ability to produce music. He has received immense support from his fans through the songs that he uploads on YouTube. Currently, his net worth is $4 million.
FAQs
These questions and answers give more details about the singer.
Is August Alsina married?
No, he is not married. He was in a relationship with Jada Pinkett Smith, who is married to Will Smith. Besides that, he is the guardian of his late sister's three kids.
What disease does August Alsina have?
In 2019, he suffered from an autoimmune disease that affected his ability to walk and talk. The disease also caused severe damage to his nervous system and eventually caused liver complications. His health condition forced him to take a hiatus from his career and focus on healing.
What happened to August Alsina sister?
His only sister, Chandra, passed on in December 2018, after battling cancer. He has since then taken it upon himself to raise her daughters since his sister's husband also passed on.
What happened with Jada and August Alsina?
The two started their friendship, which culminated in a relationship four and a half years ago. This was after Will and Jada had made an amicable decision to separate and find happiness. The No Love hitmaker drew the attention of the public when he mentioned that Will had given him his blessings to date his wife.
What is August Alsina net worth?
His consistency in music earned him a spot in the industry; hence, he has a net worth of $4 million.
Can August Alsina walk again?
In July 2019, the talented artist suffered nerve damage resulting from an autoimmune disease. This condition rendered him temporarily paralysed. However, he recovered from the condition and regained his mobility.
Even as the drama heightens about what transpired, these details about August Alsina are beneficial in helping you have a clear mind about what is happening on the internet. Be sure to leave a comment about the scandal.
READ ALSO:
Will Smith's wife Jada Pinkett admits to affair with August Alsina
Will Smith's wife Jada Pinkett denies August Alsina affair claims
August Alsina claims to have had affair with Will Smith's wife Jada
Dineo Ranaka comes out in full support of Will, Jada Smith's marriage
Source: Briefly.co.za