Lindi Cecile: South African actress making it big in Hollywood
- Stunning actress, Lindi Cecile, is only 25 years old but is already making a name for herself in Hollywood
- The Pretoria-born actress and producer has worked on a couple of short films, new media content, web series and theatre projects
- All her hard work is quickly making her into one of the most sought-after Mzansi actresses in Hollywood right now
PAY ATTENTION: Click "See First" under the "Following" tab to see Briefly.co.za News on your News Feed!
Lindi Cecile is living every young actor's dream by pursuing her career in Hollywood. The stunning 25-year-old already has a few productions under her belt and is on a fast track to becoming a household name.
Briefly.co.za asked her a few questions about her background and what it took to get to Hollywood. We also asked how she's coping with the Covid-19 pandemic. Check out our interview with Lindi below:
Briefly.co.za: "What made you pack up and leave for the States?"
Lindi: "Los Angeles is where I felt I could learn, grow and have the most opportunities as a performing artist. Over the last couple of years it has become my home. I have been able to expand my expertise in LA by working with well known directors such as Quentin Tarantino and sharing a set with Margot Robbie."
Lindi said she was more excited than nervous to leave for the states as it was a dream come true to head to Hollywood.
She said, "I was more excited than afraid because I know my strengths and what I bring to the table. Because of all the opportunities here, I felt like I fit right in. Any fear that I felt long ago, I now put into my work as an actress. When I started working on the TV series Borders, I needed to access these emotions and I could do that because of my unique experiences and the ability to recall them take after take."
The young actress said life in Hollywood isn't a walk in the park, but there's nowhere else she'd rather be.
Lindi elaborated, "It is challenging, but very rewarding. I love life here, because I've been able to work on top projects with award-winning filmmakers like Virginia Blatter and Gabriele Fabbro. I get to do improve on the Groundlings stage with original groundlings-member Suzanne Kent and Emmy-award winning actor and comedian George McGrath. My movie You Up?, a dark comedy about insomnia, afforded me the opportunity to garner input from Terence Blanchard, a six-time Grammy-winning musician and composer of several of Spike Lee's films, and Oscar nominee for the score of BlacKkKansman, as well as George Clinton, award-winning composer of Austin Powers. I also worked on a Ryan Murphy production with Tony Award-winning broadway star Ben Platt."
READ ALSO: Kaizer Chiefs shot stopper Itumeleng Khune drops some wisdom
Briefly.co.za: "How difficult can it be to make it big on the world's biggest acting stage?"
Lindi: "There is a lot of competition. You have to be on top of your game. Talent and work ethic have to go hand in hand. I am very grateful to have worked with people here who can see both of those in me. When I worked on a project on the Fox Studios lot, directed by one of the editors of the series Homeland, he compared my comedic chops to that of Julia Louis Dreyfus, who I've also had the pleasure to be on set with on occasion. My comedic ability and extensive range of different accents earned me a starring role in the Los Angeles Film Award- and Vegas Movie Award-winning film Cricket Man."
Lindi described her day-to-day routine before the coronavirus pandemic hit the world. She said daily auditions and yoga are what most of her days consisted of.
"On days when I am not filming or performing, it goes something like this: Wake up, have coffee, do some yoga, check which self tape auditions have come in for the day. Do admin like deal memos, contracts and preparation for my next project. Do my self tapes or go to in-person auditions. Have a production meeting or rehearsal for whichever film project I'm working on at the time, head over to a Yes-And-the-Kitchen-Sink improv troupe rehearsal for a Groundlings show, and catch mine or a friend's play or film screening in the evening," Lindi explained.
The up-and-coming said the one thing she misses the most about Mzansi is her family.
She said, "I miss my family, but I am very fortunate that they support me 100% with everything I do. They understand why I am here in Los Angeles. I am proud of my story. It's very similar to that of my character, Portia, in Thomas Steward's original Play A Long Time Ago. She also leaves behind everything that she knows for a career in the arts. The play will be showing at the Hollywood Fringe Festival next year and travelling to different theaters across the country. I love this play because it allowed me to showcase my range of acting skills from Shakespeare to zany comedy to stunts."
Lindi described the changes that the coronavirus pandemic has brought to her profession. Many festivals are taking place online and self taping is now the norm.
She said, "Many of the film festivals where my films are playing this year have gone online to ensure the health and safety of the audience. This is the case with the White Deer International Film Festival where I won best actress for You Up? and the Sweden Film awards where You Up? also landed the winning spot. Social distancing measures have been put in place for when we are on set - and this is how we will film my upcoming projects, including the series version of a film I did last year, titled I'm Press."
READ ALSO: France, Romania and now Italy: Master KG's Jerusalema rocks the world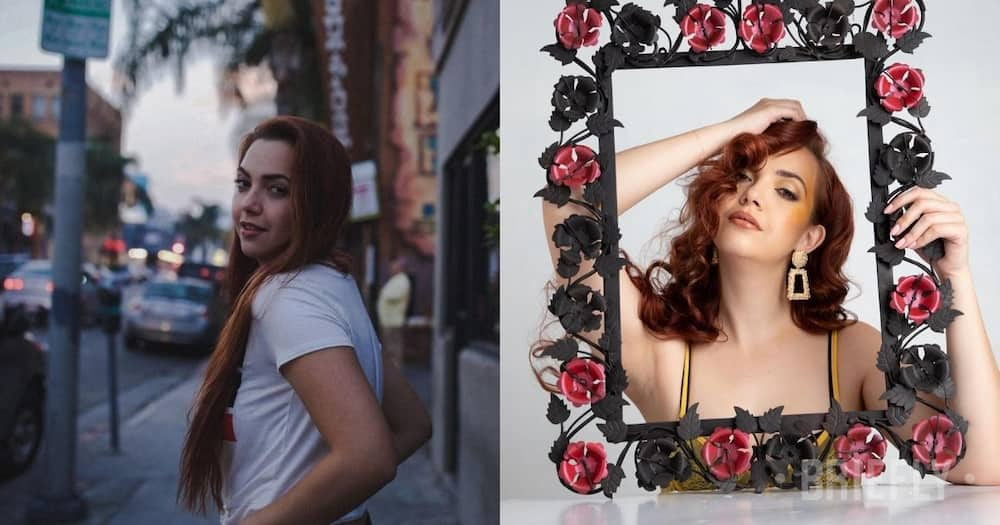 Briefly.co.za: "How can actors adapt to these changing times?"
Lindi: "Even during this time I have still been working on something every day. Self taping was already a popular form of auditioning pre-pandemic, but now the majority of auditions have moved online. I have been submitting self tapes, filming projects following SAG-AFTRA's strict safety protocol, and attending virtual film festivals. I've also been creating my own content and studying up on my craft even more."
Lindi gave some words of wisdom on how how aspiring actors can get started pursuing their dreams.
She advised, "Get to know your brand and your playing types. Work on those strengths. I know that my strengths are, amongst others - accents, improv, comedic timing and a sensitivity for vulnerable characters. Always do your best, because one opportunity can lead to another.
In other news, Briefly.co.za learnt that Lerato's bae surprised her on her birthday with a gift she never saw coming. Mr Right covered her home in balloons and flowers, turning it into a real-life fairytale proposal.
Coming down the stairs and walking into this, we can only imagine what was going through Lerato's mind. Lerato caught the whole moment on film, even the part where she first laid her eyes on a message that said: "Will You Marry Me Again."
This is what got peeps thinking that Lerato might be back with her shady ex-husband Thami Ndlala. While the moment was beautiful and fans were blown away, seeing the proposal note along with the personalized balloons with the surname Ndlala on them, the mood changed very quickly.
Enjoyed reading our story? Download BRIEFLY's news app on Google Play now and stay up-to-date with major South African news!
Source: Briefly.co.za