Thami Ndlala bio: age, wife, wedding, reason for divorce, pictures, profile
At times, being on the limelight can be unforgiving. Associating with someone who is a public figure can slowly drag you into the public eye. The wave of social media can easily get the better part of you, especially if something significant happens to you. That is the state that Thami Ndlala and Lerato Kganyago are in right now. You might want to know why they are the talk of the town.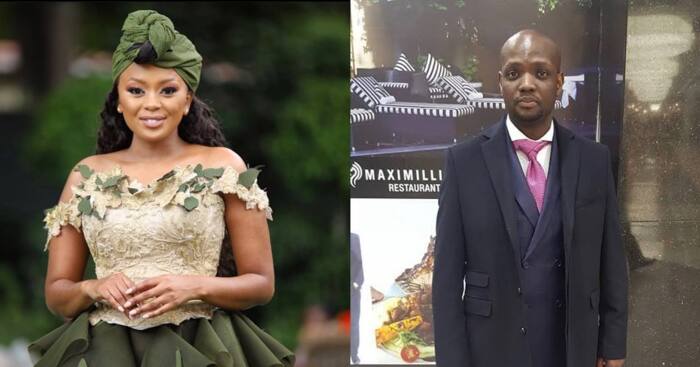 Thami Ndlala and Lerato Kganyago topped the headlines during their colourful traditional wedding that wowed their fans on social media in March 2020. Barely two months after their beautiful ceremony that took place in their home in North Johannesburg, Lerato announced that they are not together anymore. The revelation that Lerato made on 14th May 2020 on her Instagram account has sparked controversy on social media. Most of her fans are inclined to believe that Thami caused the breakup. Could this be true? How about reading on to find out more details?
Thami Ndlala profile
Name: Thami Ndlala
Profession: Businessman
Nationality: South African
Thami Ndlala age: 40 years
Marital status: Separated
Thami Ndlala biography
Thami was born in a small town in Mpumalanga. He is the second born and eldest son of the late Joe Ndlala, who was a chief. His father was passionate about serving and uplifting the community, the one thing that the son took after him. He is the founder of the Joe Ndlala Foundation. As a young boy, Thami was passionate about business, the one thing that propelled him to venture into the industry and start Two Ndlala Brothers that deals with luxury vehicles.
Apart from his ambitious self, he was married to Metro FM's presenter, Lerato Kganyago, for a couple of months, although his ex-wife announced their separation on 14th May 2020. You might want to know more about him; maybe you might decipher the cause of the end of the marriage.
Thami Ndlala wife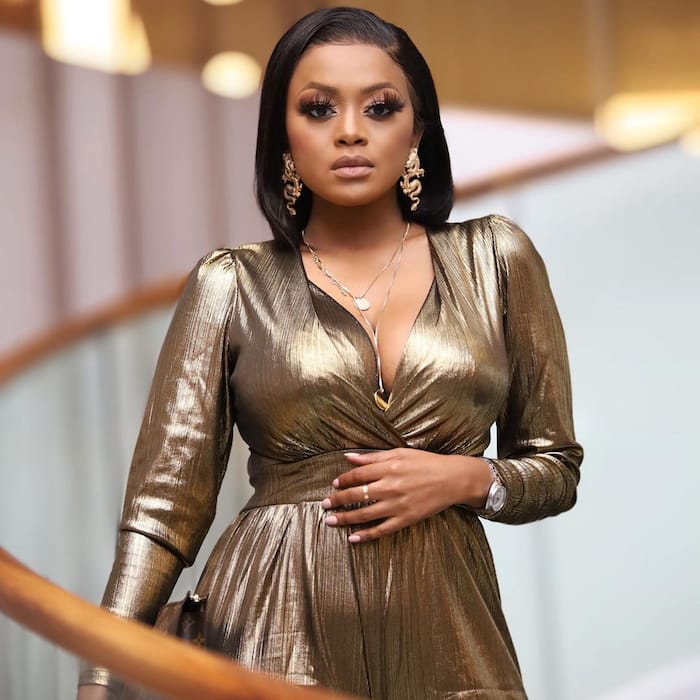 The name of Thami Ndlala ex-wife is Lerato Kganyago. She is an award-winning TV presenter and the host of Project Runway SA. She is also the niece of Kaizer Kganyago.
Thami Ndlala wedding
In March 2020, amidst the tension and scare that most people were facing regarding the spread of the coronavirus, Lerato shared pictures of their intimate nuptials. The colourful wedding had taken place in Thami Ndlala house in North Johannesburg. Among those that were in attendance were different celebrities such as Mohale Motaung-Mhlongo, Somizi Mhlongo-Motaung, Dineo Ranaka, Gert-Johan Coetzee.
Thambi Ndlala divorce
On 14th May 2020, Lerato caught everyone by surprise when she announced on her Instagram account that her marriage had come to an end. The details of the separation read:
It is with sadness that we announce that Thami and I have decided to go our separate ways. We have come to realise that our different priorities and workloads have not afforded us the time to invest in our relationship. We will continue to care deeply for each other, and look forward to growing our friendship. We have nothing more to say on this subject, and hope that our privacy will be respected during this difficult time.
Even though she did not give further details about the separation, she maintained that she was still in terms with her ex-husband and that they were good friends. She also disabled comments on her Instagram account.
Thami Ndlala reason for divorce
Even though they have not come out to address the reason for the divorce, their fans have tried to demystify the issue. Since the story made its way on social media, tweeps have made several allegations about the cause of the divorce. A Twitter user has claimed that Thami was a fraudster and that the separation was one way of Lerato dodging the bullet. The claims have stirred controversy on the social media site. These are some of the tweets that have been made regarding the subject.
"They are married in community property and LKG has assets"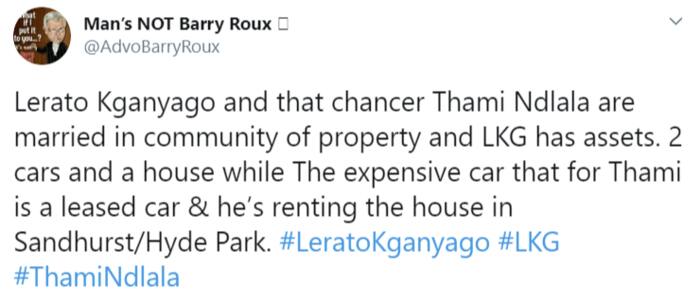 The thread has revealed some of the most sensitive and yet controversial details about him.
He is a 'fraudster'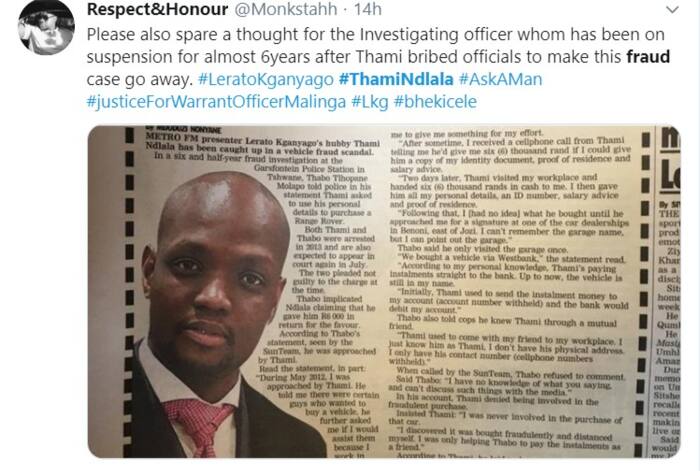 The allegations have taken a new wave, especially after fans got to the extent of providing proof to allude that he truly could be a fraudster.
As the users buzz with speculations about Thami Ndlala divorce, others have commended Lerato for gathering the courage to walk out of the marriage.
READ ALSO: Lerato Kganyago's ex-husband has been accused of being a crook
Thami Ndlala pics
If you happen to have been late to the party and do not have an idea about the man in question, this picture will help you catch up with whom everyone is talking about.
Does he look like a fraudster?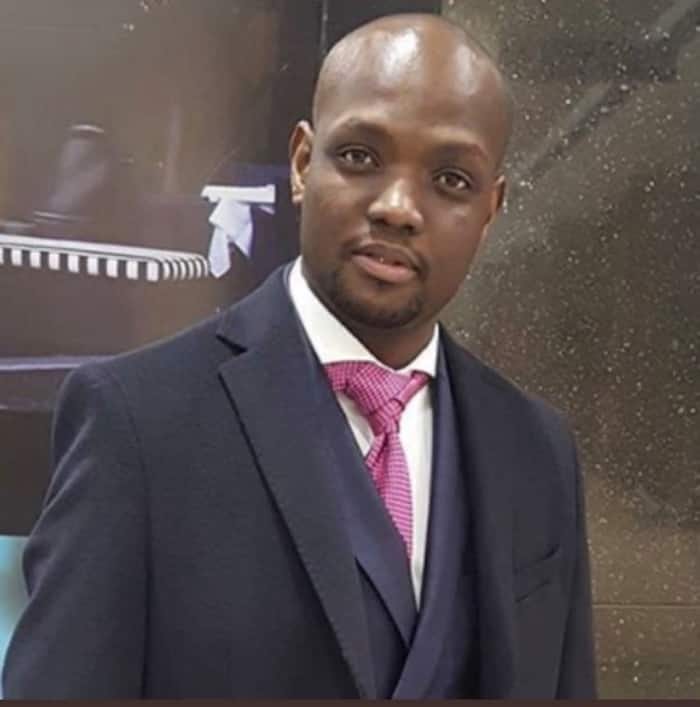 It goes without question that Thami Ndlala is not having an easy time, especially since he has to deal with the pain of a broken marriage and a tarnished reputation. However, what are your thoughts regarding the speculations that are being made about him? To find out more, be sure to check out the thread on Twitter.
READ ALSO:
Lerato Kganyago separates from hubby after being married only 2 months
Newly married Lerato Kganyago to venture into selling sanitary towels
Lerato Kganyago makes it clear, the Somizi lockdown thing is old news
Source: Briefly.co.za