Tyson Ngubeni bio: age, Chicken Licken Ad, videos, comedy, profile, Instagram
Tyson Ngubeni is a South African actor, voice artist, and comedian with character-driven humour and sharp observation. He is best known as the man who impersonated fictional white TV news reporter Bob O'Connor during the 2020 Covid-19 lockdown period. If you do not know him from that, then you must have seen Tyson Ngubeni Chicken Licken ad that has been trending during the coronavirus global pandemic.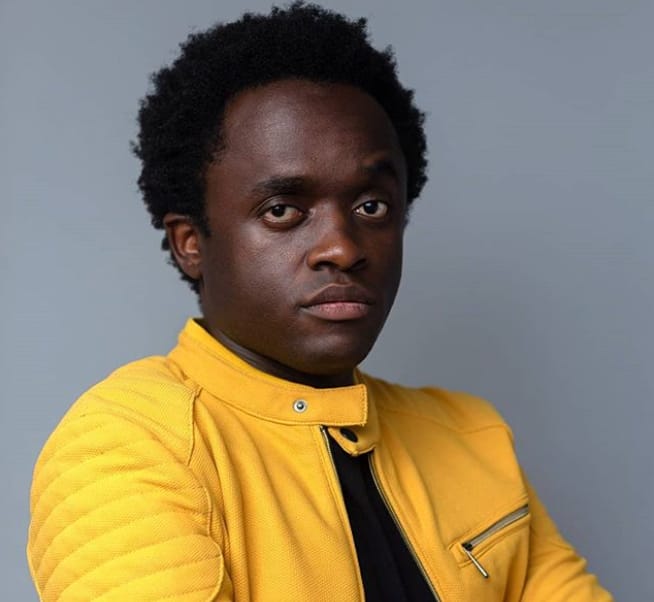 Talented Tyson has made South Africans smile during the tough times brought by Covid-19. The hilarious Tyson Ngubeni videos have made rounds online to keep netizens entertained. Due to his creative, funny content, Tyson represented Mzansi in Showmax's Funny People Africa that features only the best comedy talents from the continent.
Tyson Ngubeni profile summary
Real name: Tyson Ngubeni
Date of birth: June 6th, 1988
Place of birth: South Africa
Tyson Ngubeni age: 32 years old as of 2020
Nationality: South African
Tyson Ngubeni Instagram: @tysonngubeni
Facebook: @tysonngubeni
Tyson Ngubeni Twitter: @tysonngubeni
Website: tysonngubeni.com
Occupation: Actor, voice artist, and comedian
Famous for: Creating the fictional reporter character named Bob O'Connor during the Covid-19 lockdown period
READ ALSO: Tebello Sukwene bio: age, spouse, siblings, songs, albums, profile, facts
Tyson Ngubeni biography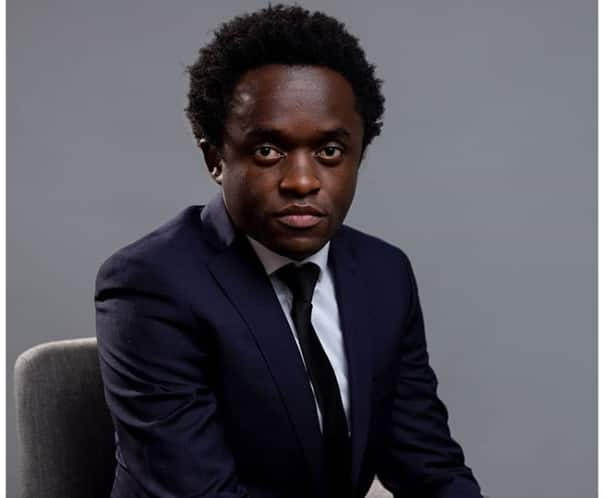 Around new people, Tyson from Soweto is introverted. He wears a yellow jacket in most of his skits to help brighten up his skin tone.
Mr Ngubeni went to Rhodes University here in SA, where he pursued a Bachelor of Arts Honours. He graduated from there with a distinction in drama. Additionally, he obtained a Bachelor of Journalism degree from the same institution.
Tyson Ngubeni career
After university, Tyson tried to get into the entertainment industry, but he was rejected. He got an opportunity to work for three years at a call centre, servicing clients from the Netherlands. This role forced him to speak Dutch, therefore, he had to perfect his knowledge on the language to make clients believe that he was their fellow native.
Tyson has the habit of meeting someone and going home and practising their voice. However, Tyson Ngubeni comedy career path started when he did his first solo called The Dark Ages. He performed the show at the National Arts Festival, where he bagged the Standard Bank Encore Ovation Award. The show resonates with Mzansi because it uses humour to battle xenophobia and explores the uncertainties presented by politics in SA.
To this day, he has used his brand for other noble causes such as raising money for students in need. Through his strong partnerships, he has been able to provide learning opportunities to several students. Some of the bursaries he has worked with include the South African Institute of Chartered Accountants' Thuthuka Bursary Fund and the Tsebo Bursary Fund.
As an MC, he has a fair share of notable clients including the Standard Bank, AfroCentric Health, Rhodes University, Roche Pharmaceuticals, Conference Centre, and the Birchwood Hotel. Away from that, he maintains a popular Tyson Ngubeni YouTube channel, which has his awesome content. Some of his top Tyson Ngubeni videos include:
Tyson Ngubeni Stop Nonsense
Tyson Ngubeni Room Divider
Vetkoek
Tyson Ngubeni Checkers
Chicken Licken ad
These works eventually landed him the viral Chicken Licken ad titled Soul Food, which features other SA stars. The ad, sponsored by the local fast-food fried chicken restaurant chain, Chicken Licken, seeks to honour local entertainers who have raised the spirits of South Africans amidst the Covid-19 lockdown period. In the ad, Tyson takes the lead role.
Origin of Bob O'Connor
On the recent character of Bob O'Connor, the comedian says that it all started as a joke for church members. He made a skit for members who had created a group to connect during the lockdown period, and presented in a zoom meeting. The character picked up and has since entertained SA with all sorts of stuff, including the way that westerners mispronounce African names, and how they exaggerate gestures. He even makes fun of the locals.
Awards and recognition
His awards include:
2016- Destiny Many #PowerOf40 list
2016- Standard Bank Ovation Award for the debut show
2011- Stanard Bank Ovation Award as part of Antigone cast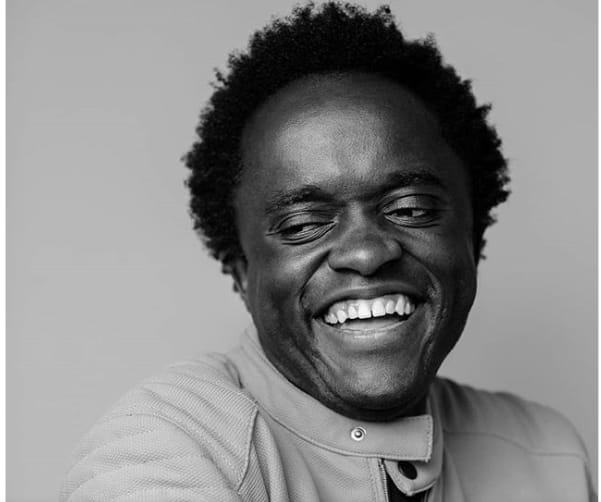 READ ALSO: Alexandra Cane bio: age, Black Coffee, job, weight loss, hot pictures, profile
Like everyone else, 2020's Covid-19 pandemic threw all the plans that Tyson Ngubeni had off course. He had hoped to have better content for the National Arts Festival, but that is on hold now despite the event being virtual. Regardless, he assures South Africans that he will keep delivering his entertaining pieces.
READ ALSO: Toya Delazy bio: age, real name, parents, songs, albums, profile
Briefly.co.za did a bio of Toya Delazy last month. Born 30 years ago, Toya is a celebrated international musician who overcame pain and rejection to be where she is now.
Interestingly, the LGBTQ+ member from a family of freedom fighters is a real-life princess from KwaZulu Natal. Her great grandmother was Princess Constance Magogo Sibilile Mantithi Ngangezinye kaDinuzulu, the daughter of Zulu King uCetshwayo. Her grandfather is Mangosuthu Buthelezi, the founder of Inkatha Freedom Party.
READ ALSO:
Khusela Diko bio: age, husband, wedding, education, profile, contact number
Dosto Noge biography: age, children, wife, family, career, profile
Wandile Molebatsi bio: age, children, wife, wedding, parents, movies, profile
Source: Briefly.co.za