Best homemade tuna pasta recipe South Africa
Tuna pasta is one of the easiest recipes to make at home. Everything you need for these recipes is readily available in your home, and it will take 20 minutes to prepare. Another advantage of making this dish is that it is ideal for beginners in the kitchen who want to impress their families. Read on to know how to make tuna pasta recipe with cream.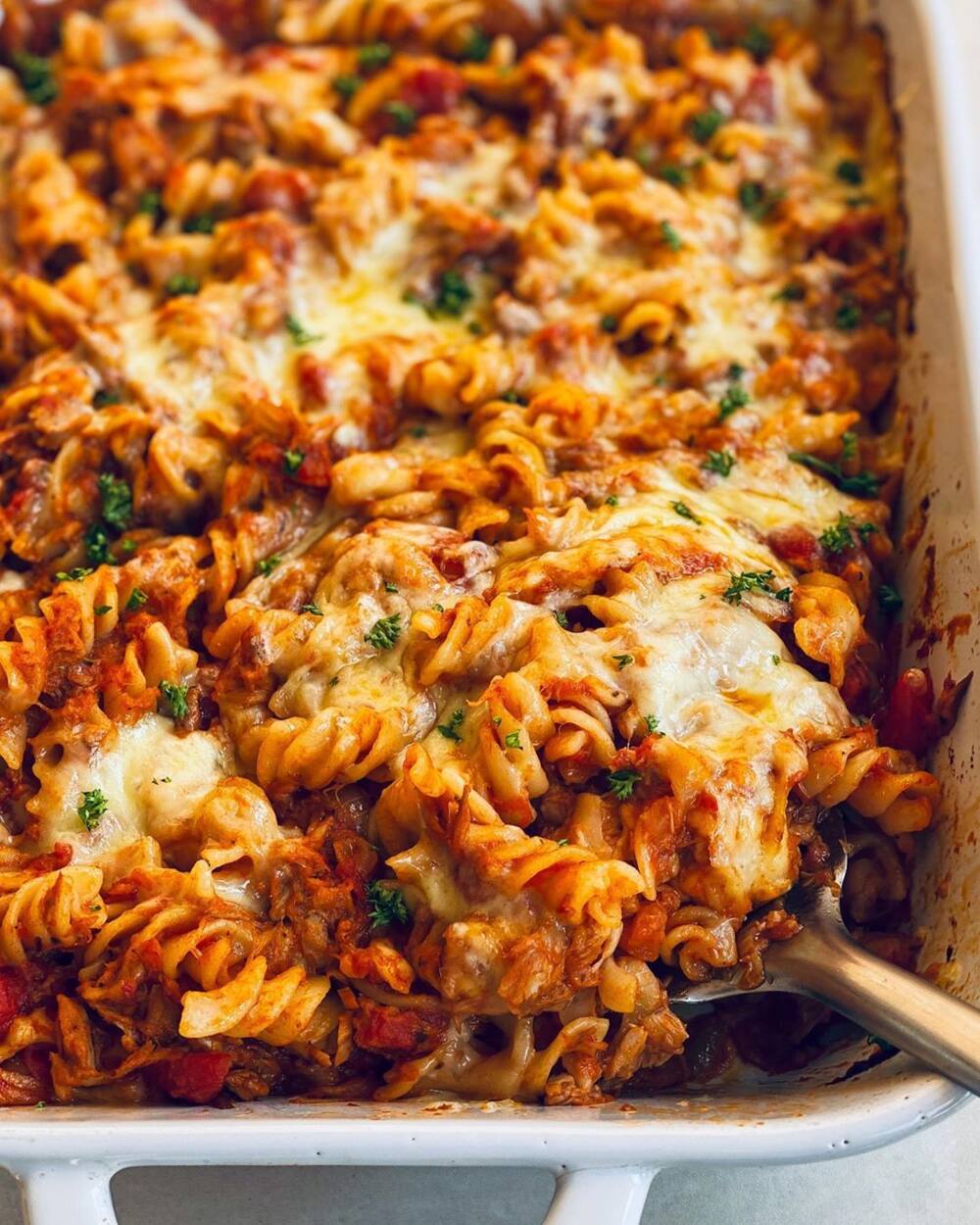 How can I make canned tuna better? By making a tuna pasta, it works well for lunch, dinner, or as a side dish. The dish also packs a lot of health benefits. Tuna is an excellent source of protein, and it contains omega 3 fatty acids, which help fight heart disease. Find several easy quick recipes here.
How do you make tuna pasta bake from scratch?
Tuna pasta recipe bake is very easy to prepare. If you prefer using the oven to give your meal that golden cheese coating at the top, this is the recipe for you. The tuna pasta recipe tomatoe is fresh, crunchy, and an absolute delight to the taste buds.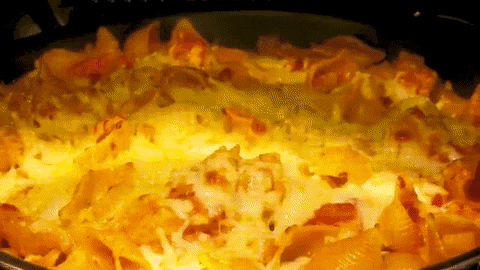 Ingredients
500g of penne pasta or any pasta of your choice
2 tins of tuna
150g of cheddar, mozzarella or parmesan cheese
3 tins of chopped tomatoes
Fresh basil leaves
1 onion
1 clove of garlic
1 tsp of chilli flakes
Method
Preheat the oven to 200°C/400°F.
Boil water in a pot and add salt.
Finely chop and dice the onion and garlic.
Fry the onions and garlic in a pan on medium to high heat until they are golden brown.
Add a teaspoon of dried chilli flakes and the 3 tins of chopped tomatoes.
Add basil, oregano, or other desired spices into the sauce.
Place 500g of penne pasta into the pot of boiling water, ensure it is not cooked all the way through because it will be cooking in the sauce. Usually about 8 minutes in.
After 5 minutes, when the sauce is ready, add the 2 tins of tuna, ensuring that they are well mixed, and then add some salt if necessary.
Drain the pasta after it is ready and pour it in the sauce, ensuring that it is well coated.
Pour the sauce and pasta in an oven-safe dish. Grate the cheese on top of the pasta.
Pop the dish in the oven at 200°C for 15 minutes. Cook until it is golden.
Tuna pasta recipe with white sauce
This recipe is straightforward and made with readily available ingredients. The white sauce is very easy to make and is an excellent accompaniment to several dishes.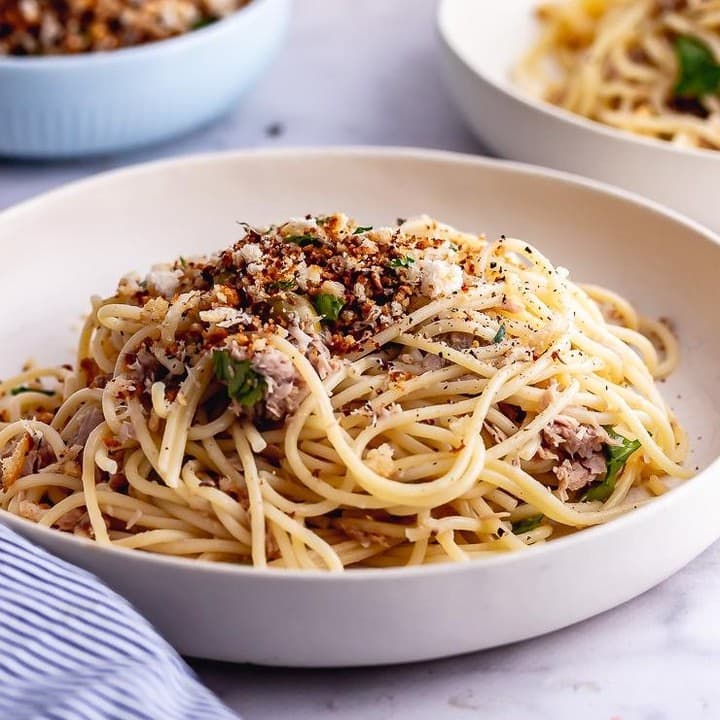 Ingredients
Any type of pasta
1/2 an onion
1/2 of a green bell pepper
2 teaspoons of peppadews
1 can of drained tuna
White sauce
Salt and pepper
Parsley
1 tablespoon of butter
Olive oil
1 can of smoked mussels
Method
Boil a pot of water and add a dash of salt and olive oil. Add the pasta to the boiling pot of water.
When it is ready but still firm, drain the water in a strainer and run through cold water to prevent it from cooking more in the steam.
Melt the butter in a pan on medium heat. Sauté the onions and the green peppers.
When the onions are ready, add the peppadews and tuna, mixing them well.
Pour in the cooked pasta, mix it well, and then top it off with salt and pepper
Add the white sauce, stir it well, and add the chopped parsley
READ ALSO: 10 easy mince recipes South Africa
Tuna pasta recipe salad
This is a healthy tuna pasta recipe, and it comes with several inputs of healthy proteins. The green from the celery and the broccoli topping also adds the needed source for vitamins. The tuna pasta recipe with mayo too tastes divine and is a must-try.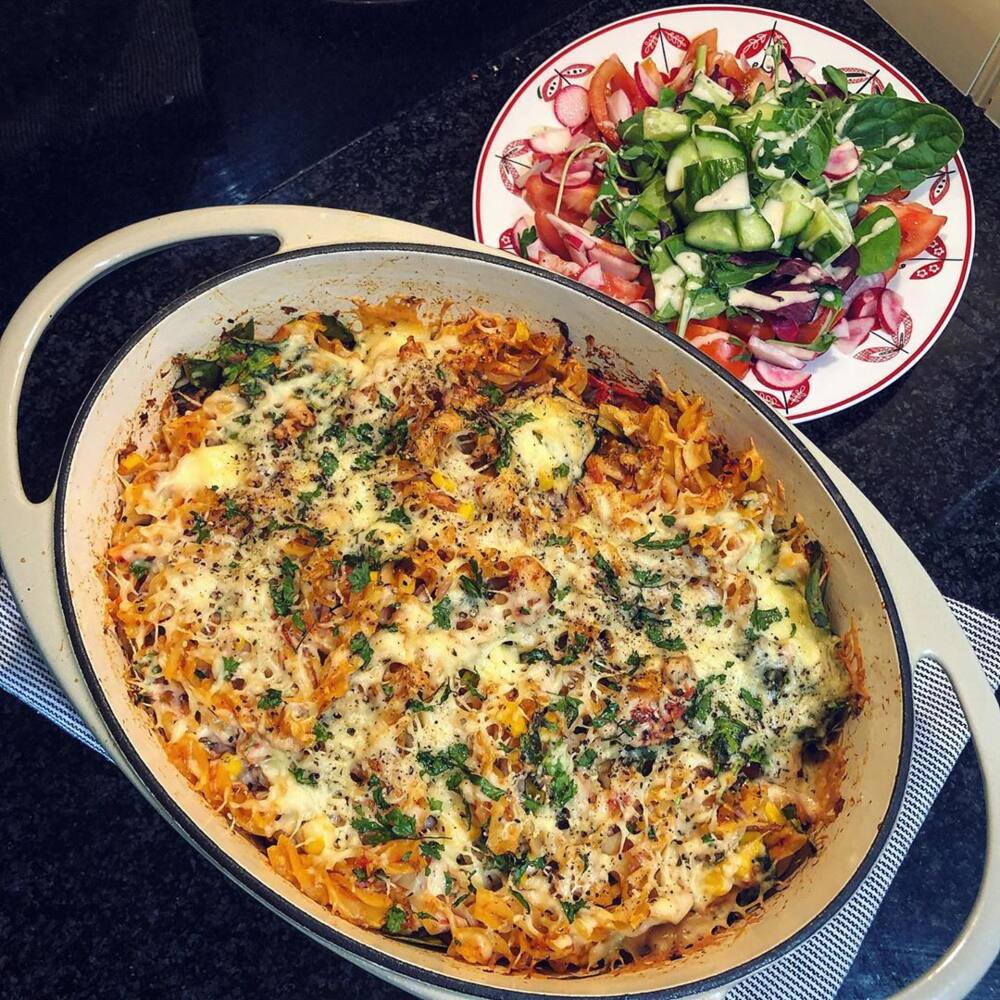 Ingredients
250g of small shells pasta or your favourite bite-size pasta
200g canned tuna, packed in water, drained
2 ribs of celery, chopped
1 red onion, chopped
1 cup of frozen peas
1/2 cup of mayonnaise
1/2 cup of plain Greek yoghurt
Brocolli
salt and freshly ground black pepper, to taste
Method
Cook the pasta until soft but not completely cooked through.
Chop the onion and celery and mix them up in a large bowl.
Add the peas, cooked pasta, and drained tuna to the bowl.
In a smaller bowl, combine the mayonnaise and the Greek yoghurt
Pour half of the cream sauce into the pasta salad and ensure it is fully mixed. Then, season with salt and pepper and top with broccoli.
You can store the remaining sauce and pasta separately in the fridge for 30 minutes before stirring in the sauce and serving immediately
READ ALSO: 10 easy chicken breast recipes
Tuna pasta Cape Malay
This recipe is just as simple as the rest but it is for those who love spicy dishes. It is packed with lots of chilli and tangy tuna pasta flavours.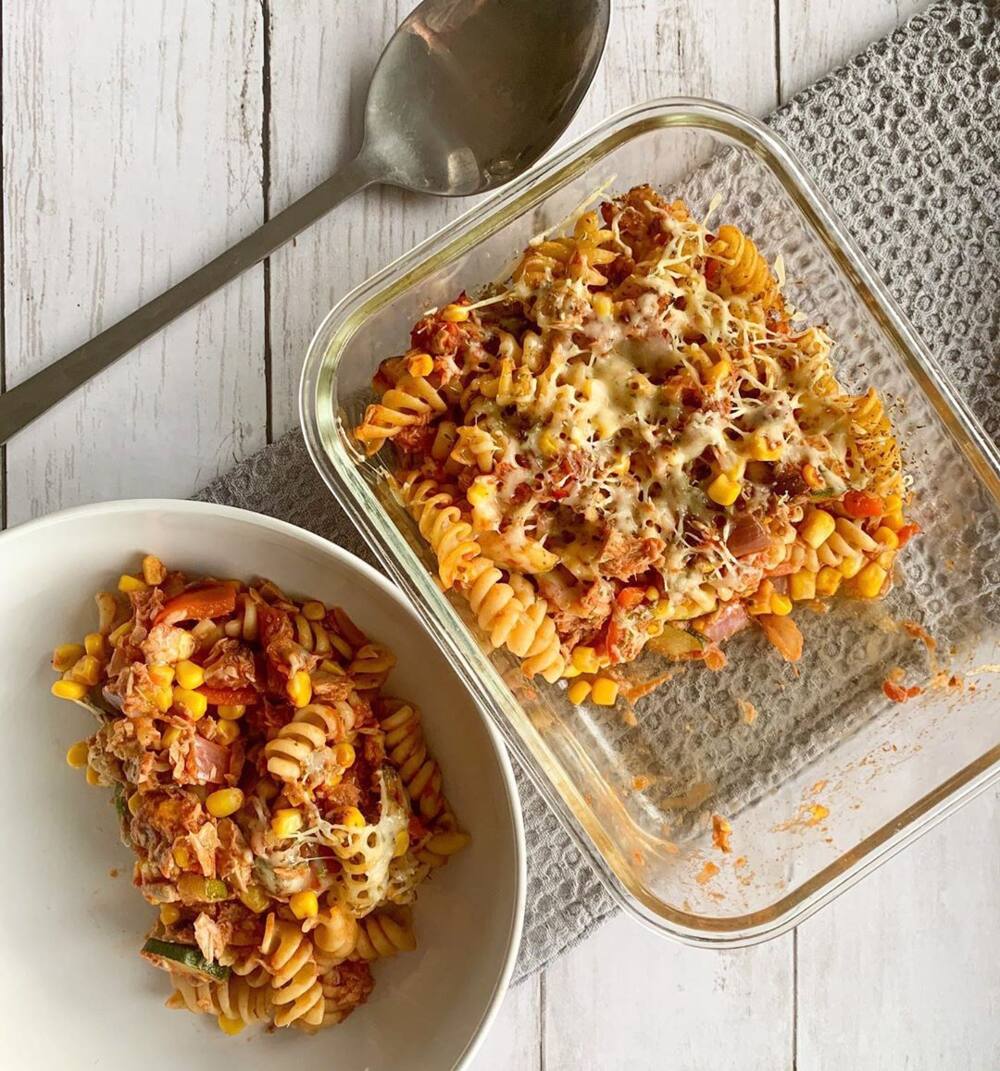 Ingredients
2 tins of tuna soaked in oil
1 cup of sweet corn
1 packet of noodle pasta
1 onion
1 tsp of black pepper
1/2 cup of freshly squeezed lemon juice
1 cup of mayonnaise
3 green chillies
1 tsp of chilli powder
Method
Cook the cup of sweet corn and pasta separately.
Finely chop and peel the onion. Remove the seeds from the chillies and chop them into small pieces.
Place all of the ingredients in a large bowl. Cover the bowl and refrigerate it.
Frequently asked questions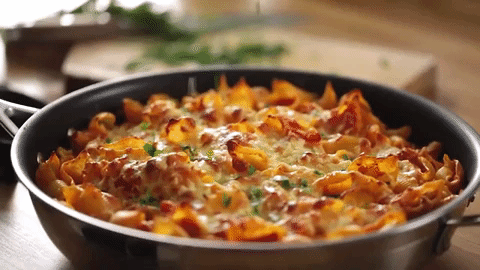 What can I mix with canned tuna?
Tuna goes well with Mayonnaise, Avocado Tuna Salad, Lighter Tuna Casserole, Asian Tuna Salad, Tuna, and Tomato Pasta.
What goes best with tuna?
Pasta and mayonnaise
How long will tuna pasta bake last in the fridge?
If stored in an airtight container, it should last about 3 days to 4 days in the fridge. To extend its shelf life, store it in the freezer in heavy-duty freezer bags.
Those are all the amazing spaghetti recipes that you need for every occasion. You can never go wrong with any tuna pasta recipe South Africa.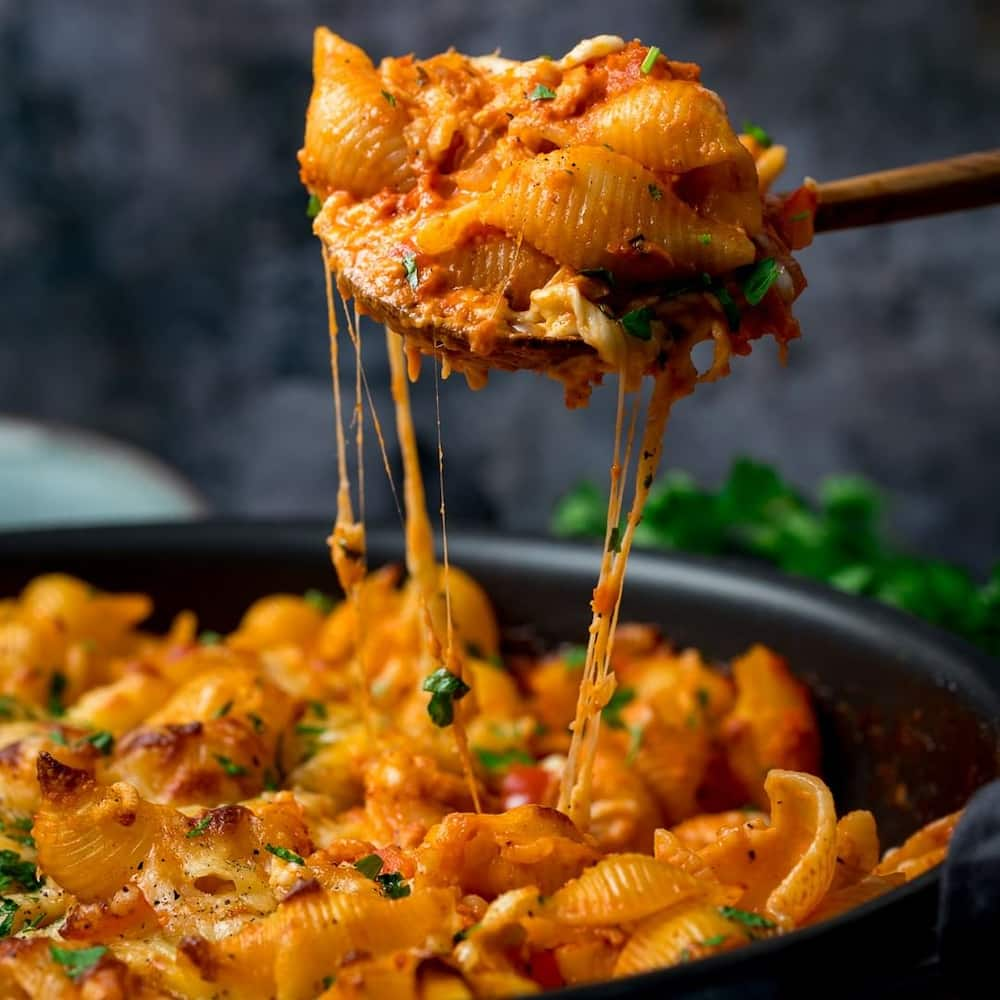 Briefly.co.za recently reported on dance choreographer Somizi Mhlongo, who has recently been photographed with several celebrities. He announced that he would be hosting a cooking show.
Somizi released the exciting news on Twitter. He will host the show with several celebrities, and the show will air on 1Magic. He got lots of praise, but some Twitter users felt that he is taking all the jobs in the industry.
READ ALSO:
12 easy South African desserts recipes
15 best halaal recipes
5 best ever savoury mince recipes South Africa
Source: Briefly News