David Mogashoa is a South African businessman. He is popular among soccer fans as the man who revived Soweto football giants, Moroka Swallows FC. He bought the club's intellectual rights at a time when it was struggling with huge debt and had been relegated from the premier soccer league. Through his vision and that of Panyaza Lesufi, the club is now back in the country's PSL competitions.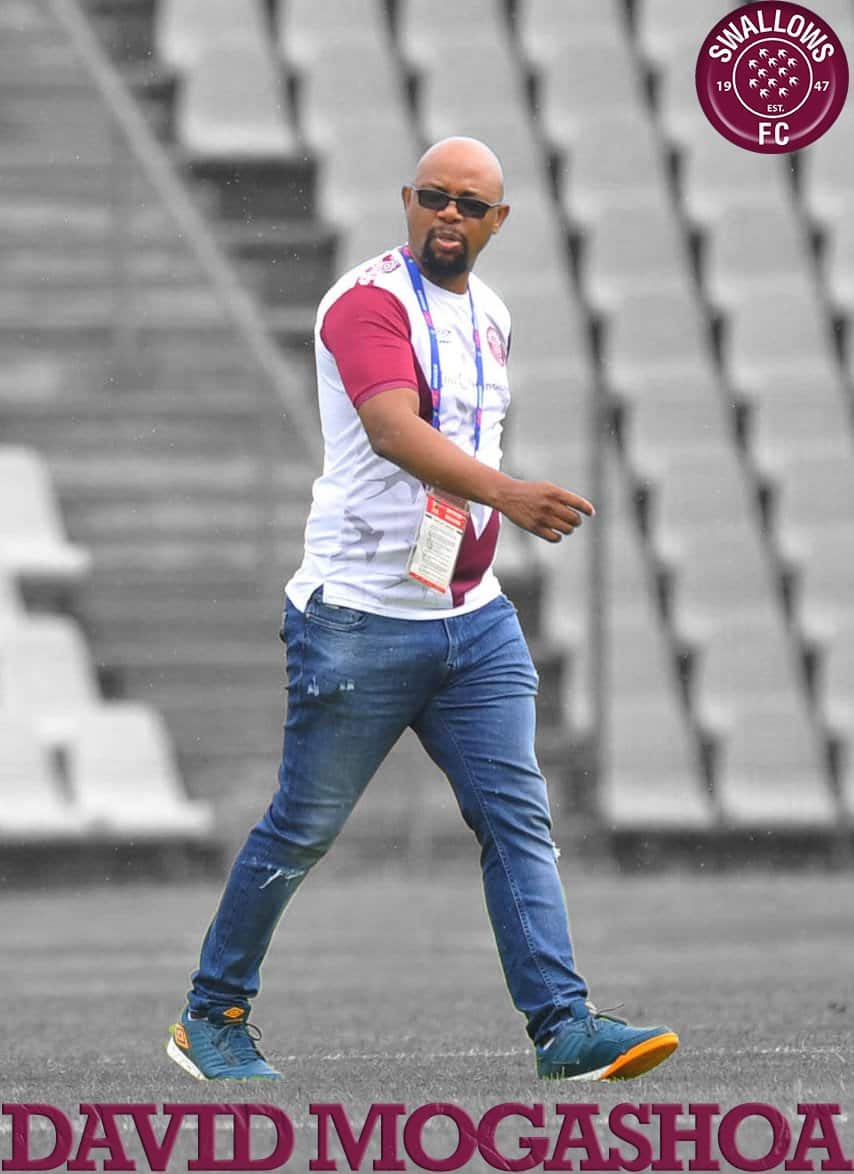 The now prolific entrepreneur in South Africa never got what he has achieved on a silver plate. Never having attended college due to financial constraints, he started packing meat in a butcher shop and did other odd jobs in Johannesburg before starting his business, the Bahwiti Investments. Read David Mogashoa biography below to get inspired.
David Mogashoa profile summary
Full name: David Mogashoa
David Mogashoa age: Not known
Marital status: Married
Nationality: South African
Occupation: Businessman
David Mogashoa twitter: @DavidMVM
David Mogashoa Instagram: @mogashoa_david
Personal life
The entrepreneur was born in Nescastle, KwaZulu, but he grew up in Kgwara, Limpopo, where his family moved when he was three years old. He has, however, not shared many details about his personal life. He is a married man, although David Mogashoa wife and family have not been exposed to the public.
He attended Solwana High School from 1991 to 1995. He then relocated to Johannesburg in 1996, where his mother worked as a domestic servant to find a job. The businessman did not join college since there were no school fees.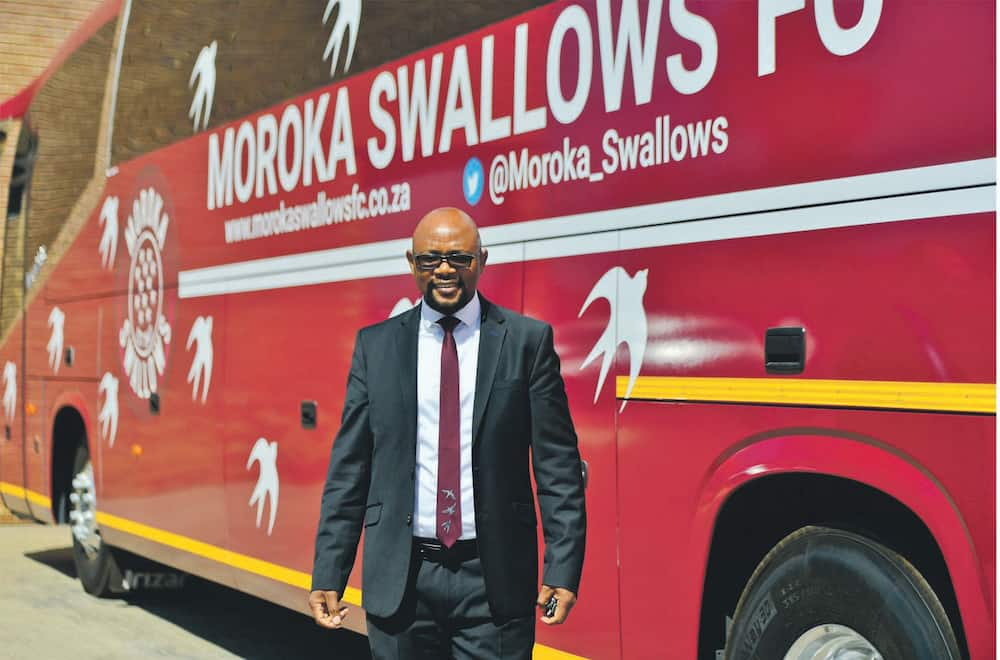 The growth of David Mogashoa business
Mogashoa did many odd jobs in Johannesburg. He worked at a butchery as a parker at Foschini and as a copier company sales representative. He later worked at Imperial, a fleet company, where he got promoted to a dealer principal. The businessman decided to become his own boss and started the Bahwiti business in 2009. David Mogashoa Bahwiti Investments was dealing in tyre services before specializing in offering services to corporate trucking organizations.
The Bahwiti Investments has expanded over the years, and it supplies parts to the heavy-duty vehicle market as well. The company has two branches, Bahwiti Security Services and Bahwiti Construction. Bahwiti is doing well under his leadership as the Managing Director. David Mogashoa net worth has also been increasing, which enabled him to invest in soccer, a decision that prevented the fall of Moroka Swallows Football Club.
READ ALSO: Percy Tau and 4 other SA football players with tertiary educations
David Mogashoa Moroka Swallows revival
Mogashoa and Panyaza Lesufi, Gauteng Minister of Education, worked hard to make sure that the falling Soweto giants regained their status. Leon Prins, the previous Swallows FC owner, had given the heavily indebted club to Panyaza. The minister had to find investors, and in October 2019, David purchased the club's intellectual property rights. The club with Panyaza as the president, Xulu as the chief executive, and Mogashoa as the chairperson has bought two football clubs in two different leagues in the revival journey.
The Dube Birds have been doing well ever since. They won the National First Division title in the 2019/2020 season. On 30th August 2020, The Birds were promoted to the South African Premier Soccer League since they lost their top-flight status in the 2014/2015 season. Fans could not have been any happier that their fallen giant is back.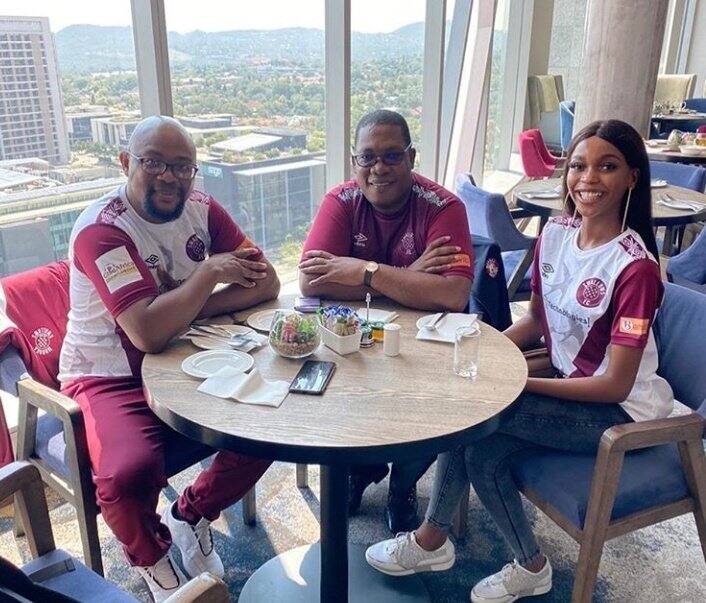 READ ALSO: Yagan Sasman bio: age, nationality, P.O.B, parents, stats, salary, cars, profile
David Mogashoa is one of the best businessmen in South Africa. He knows how to get returns on his investments, and the evidence is all around. He built the Bahwiti Investments from scratch and then saved the country's football giants. Who would have thought that the heavily indebted and relegated Moroka Swallows would rise again?
READ ALSO: Comeback kid: Mokoena almost retired before Swallows opportunity
Briefly.co.za reported on 1st September that Lebohang 'Cheeseboy' Mokoena had lost hope in ever playing South African football when Swallows FC gave him a second chance. Other clubs had denied him a chance to play. Mokoena was a former player at Mamelodi Sundowns, Orlando Pirates, and Ajax Cape Town. At the end of the National First Division 2019/2020 season, Mokoena and his team propelled the Dube Birds to take the title, which helped them regain the club's PSL top-flight status.
The football star is happy that he will play in the country's premier soccer league again. Swallow FC chairperson, David Mogashoa, said that the current team and their coach, Brandon Truter, will continue to play in the PSL.
READ ALSO:
The legends of South African soccer: 4 Best PSL coaches of all-time
Ramahlwe Mphahlele bio: age, girlfriend, injury, stats, salary, car, house, profile
10 South African PSL football players who went broke