Naomi Osaka bio: age, boyfriend, parents, salary, world ranking, BLM, net worth
Naomi Osaka is one of the greatest female tennis ballplayers of all time. She has been ranked number one by the Women's Tennis Association and is the first Asian to hold the top rankings in singles.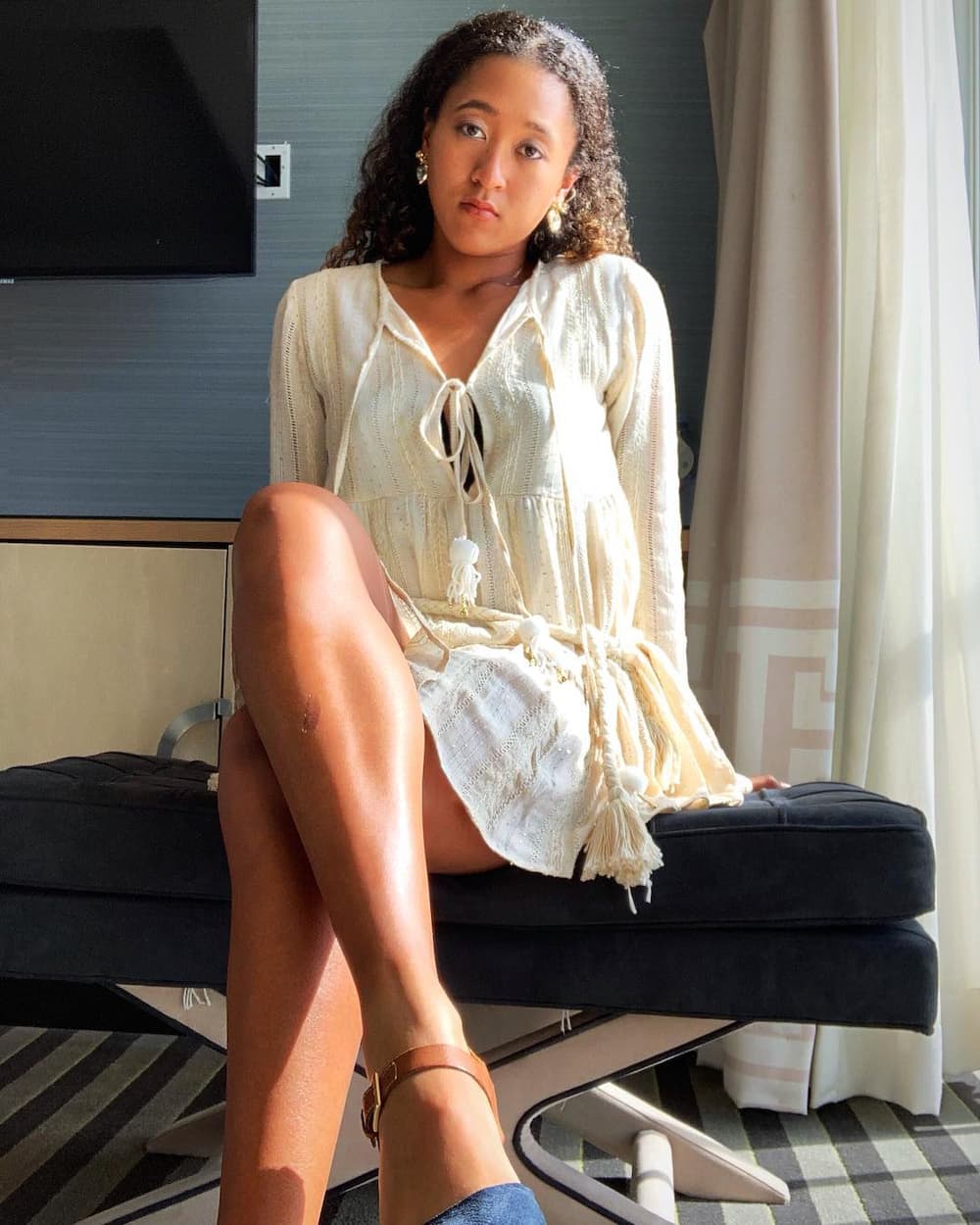 Her passion and dedication to tennis have also earned her the three-time Grand Slam championship title and six WTA titles. She is also the current champion at the US Open. So, who is Naomi Osaka? In the article below, we will look at her life, age, boyfriend, parents, salary, world ranking, BLM, and net worth.
Naomi Osaka profile summary
Name: Naomi Osaka
Date of birth: October 16, 1997
Naomi Osaka age: 23 as of 2020
Zodiac sign: Libra
Naomi Osaka Nationality: Japanese
Naomi Osaka Instagram: @naomiosaka
Naomi Osaka Twitter: @naomiosaka
Naomi Osaka biography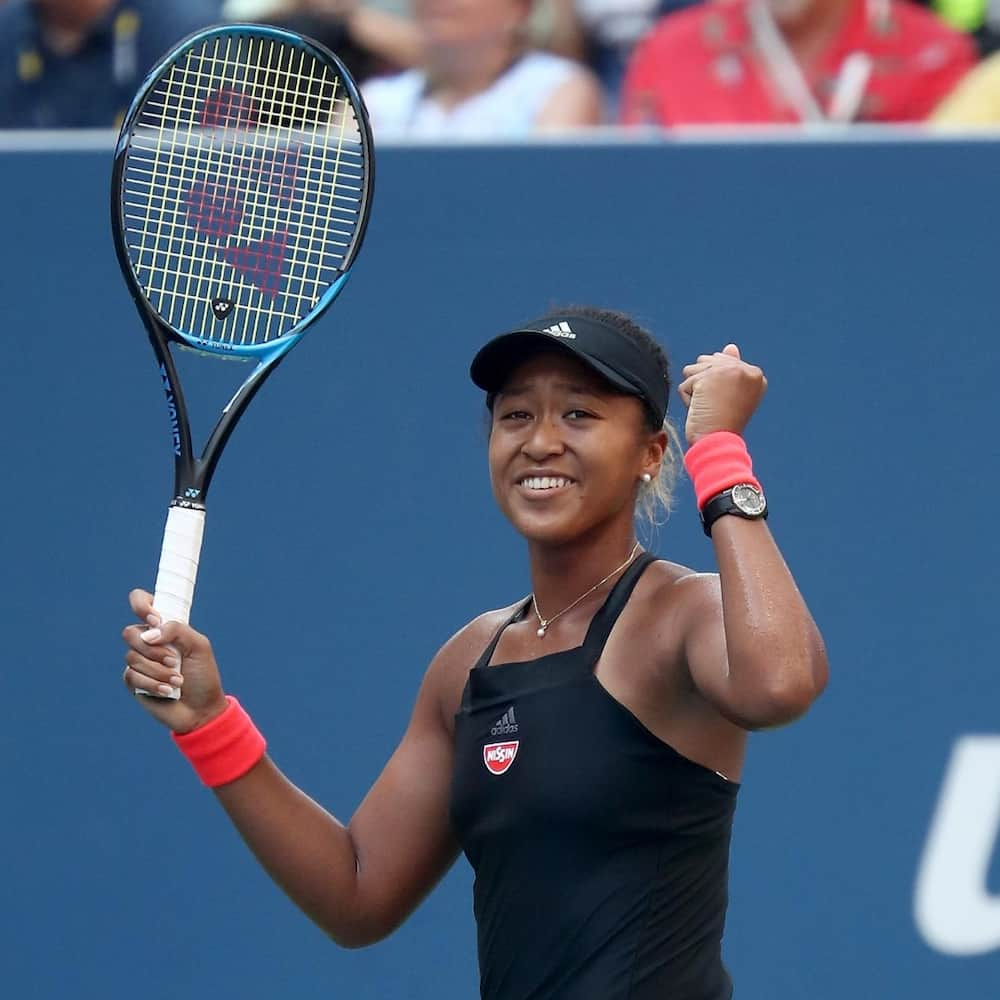 She was born on October 16, 1997, in Chuo-ku, Osaka in Japan. Her parents Haitian and Japanese; Naomi Osaka father, Leonard Francois, hails from Jacmel, Haiti. Naomi Osaka mother is called Tamaki Osaka, and she is from Hokkaido Japan. Naomi Osaka parents met in Japan when Tamaki was in high school and Leonard was in college. They secretly dated for years, and when Tamaki's family found out they were together, they never spoke to her for a decade and a half.
READ ALSO: Knox Mutizwa bio: age, parents, goals, stats, salary, Golden Arrows, profile
Naomi is the second child of two; she has an older sister called Mari Osaka, who is also a professional tennis ballplayer. Their father started coaching them into tennis while they were still young. Although he knew close to nothing about the sport, Leonard drew inspiration from the Williams sisters. He watched videos of their father Richard Williams to train his daughters.
The family later moved to Florida for training opportunities.
Naomi Osaka country
The three-time Grand Slam champion was born in Japan and moved to New York when she was three. She had dual citizenship for the US and Japan, but she dropped her US citizenship when she turned 22 to represent her birth country in tennis.
Naomi Osaka YBN Cordae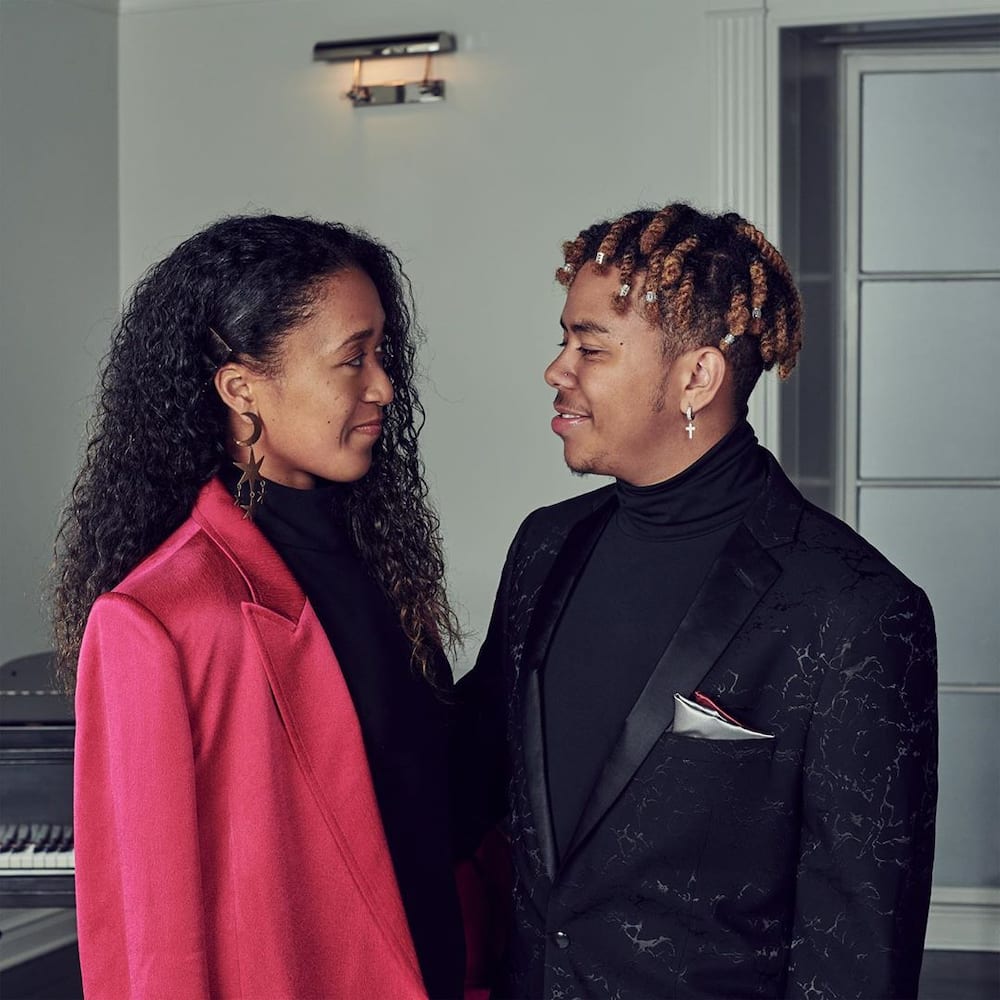 Naomi Osaka boyfriend is currently the rapper Cordae. Cordae has been one of the few people who have been attending her matches during these Corona times. When Naomi won her second US Open title on September 12, 2020, Cordae was seen showing support to his girlfriend when he cheerfully jumped out of his seat after she won the match against Victoria Azarenka.
Career
In 2012, she played the first events of her career on the ITF circuit in the US. The following year, she played her first WTA qualifying at Quebec City and Tokyo. She played the first two WTA main draws, reaching around two at Stanford and Osaka in 2014, where she fell in qualifying twice.
In 2015, she fell in the first round twice and was qualified six times, including Wimbledon and US Open. The following year she was named the WTA Newcomer of the Year and ranked number 40 in the First Top 40 year-end finish. She also qualified for her first Grand Slam main draw at the Australian Open and made it to the third round. At the US Open, she reached the third round at a Grand Slam for the third time that year.
READ ALSO: Sergio Ines biography, blog, profile, nationality, more
In 2019, she won three WTA titles at the Australian Open at Indian Wells. At the tournament, she became the second woman to win consecutive Grand Slam singles after Serena Williams in 2015.
At the 2020 Cincinnati Open, which was her first tournament since the WTA hiatus due to the Corona Virus, she reached her first final but had to withdraw due to injuries.
Naomi Osaka Black Lives Matter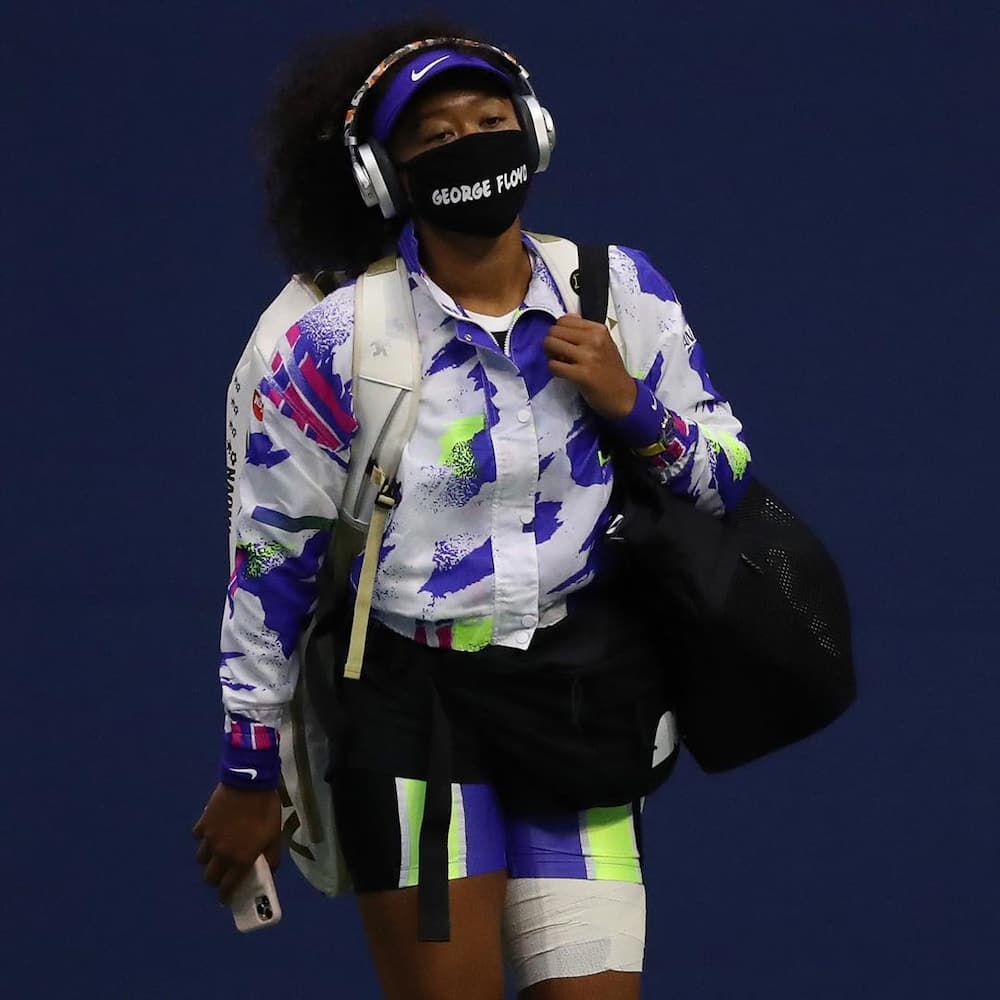 Naomi has expressed her solidarity with the Black Lives Matter movement to push for racial equality and the end of police brutality against people of colour. At the US Open this year, she wore seven black masks each with the name of an African American who died in the hands of US police including Breyonna Taylor, George Floyd, Elijah McClain, Ahmaud Arbery, Trayvon Martin, Philando Castile and Tamir Rice.
READ ALSO: Brendan Pollecutt bio: age, wife, education, tv shows, movies, profile
Naomi Osaka current ranking
She currently ranks number three at the WTA singles rankings with 5780 points. In her career, she has won three Grand Slams Tournament finals in 2018, 2019, and 2020. She has also had six Grand Slams singles titles and has reached the finals nine times.
Naomi Osaka coach
The 22-year-old was first coached by her father since she was three. After that, she has passed through several coaches, including Patrick Tauma, Harold Solomon, Sascha Bajin, and Jermaine Jakins. Her current coach is Wim Fissette.
Physical measurements
Naomi Osaka height: 1.80m
Weight: 75kg
What is Naomi Osaka net worth?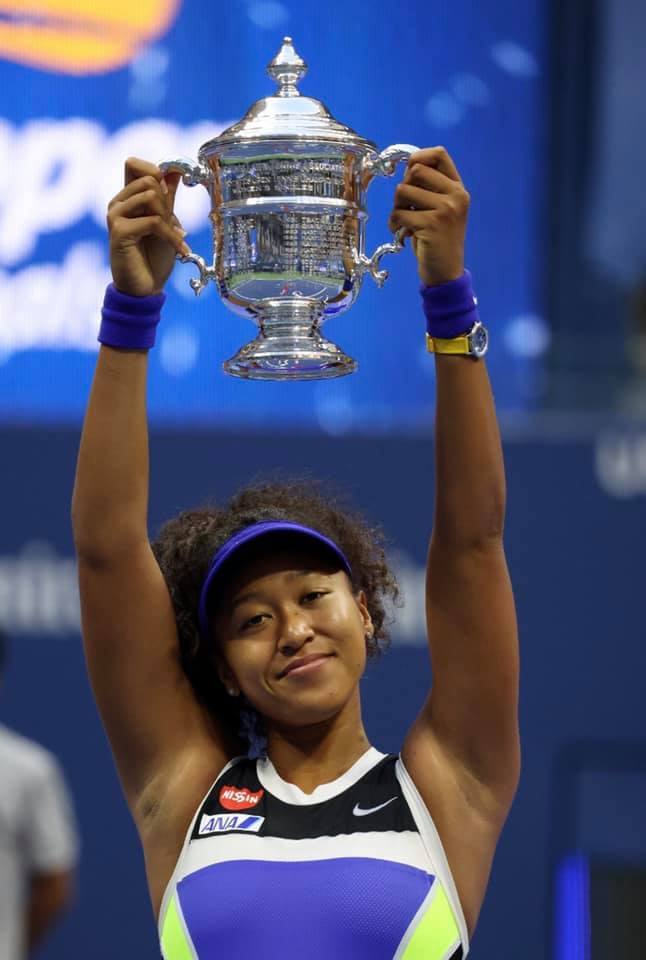 Drawing a lot of her money from tennis, Naomi Osaka net worth is currently at $25 million. Other sources of income include her endorsements. According to Forbes, she is currently the highest-paid female athlete in the world.
Frequently asked questions
The three-time Grand champion has gained a lot of fans throughout her career. Her success has left many in awe. Here are the top most asked questions about her.
Why does Naomi Osaka represent Japan?
Although she was raised in the US, her parents decided that their daughters would represent Japan. In an interview, her mom said, 'we made a decision that Naomi would represent Japan...Quite simply Naomi and her sister Mari have always felt Japanese so that was our rationale.'
Is Naomi Osaka a US citizen?
In 2020, the star relinquished her US citizenship to play for Japan at the 2020 Summer Olympics. She held dual citizenship for both US and Japan. Japanese laws require one to pick one nationality at the age of 22 for those holding dual citizenship.
Who is the highest-paid female athlete?
Naomi is currently the highest-paid female athlete of all time, and she replaced Serena Williams.
Naomi Osaka is an inspiration to all the female athletes in the world. She is one of the few people who have faced their heroes and even become better than them. We wish her all the best in her endeavours.
READ ALSO: Deshaun Watson bio: age, girlfriend, contract, net worth
Meanwhile, Briefly.co.za covered on Wednesday, the biography of the football player Deshaun Watson. The young lad has been making headlines since his debut in 2017 after the Houston Texans chose him in the first round of the 2017 NFL Draft.
The well-known footballer player plays as a Quarterback for the Houston Texans of the National Football League (NFL). The player has won over the hearts of many fans and bagged several awards to his name.
READ ALSO:
Die Mondez bio: age, real name, songs, albums, profile
Aisha Baker bio: Age, baby, husband, father, career, profile, net worth
Bongi Ntuli bio: age, girlfriend, parents, goals, stats, salary, car, transfer, profile
Source: Briefly News