Sam Alexis woods age, height, boyfriend, pictures, TikTok
Golf is mainly associated with luxury and prestige. This makes the players much-hyped. One such celebrity is Tiger Woods, who is a famous American professional golfer. His popularity has brought his life and that of the family to the public limelight. This has made fans want to know much about his daughter, Sam Alexis Woods. Through her father's influence, she has also become a celebrity kid. This article focuses more on her personal life.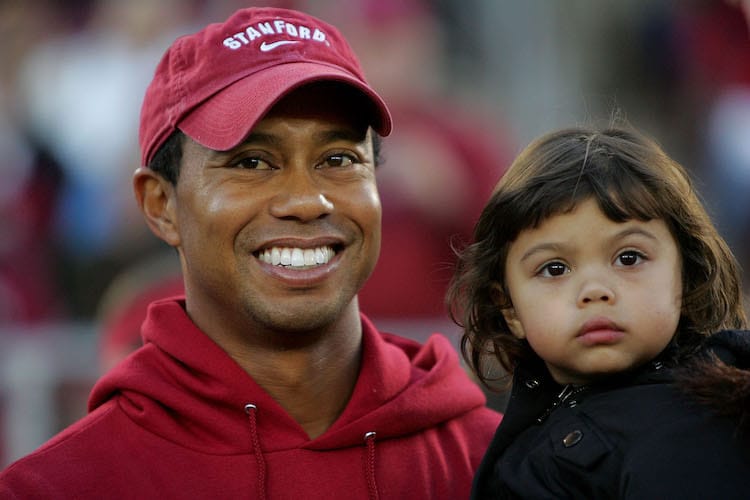 How old is Sam Alexis Woods? She was born in June 2007, making her 14 years as of 2021. She was born in the USA and therefore has an American nationality. Her mother, Elin Nordegren, is also a famous social media personality, and she has a brother named Charlie Axel. This article focuses more on her life, education, and upbringing.
Profile summary
Real Name: Sam Alexis Woods
Nick Name: Sam Alexis
Date of Birth: June 2007
Sam Alexis Woods age: 14 years (as of 2021)
Birthday place: America
Sam Alexis Woods height: 5 feet 4 inches
Father: Tiger Woods
Mother: Elin Nordegren
Brother: Charlie Axel
Sam Alexis Woods' biography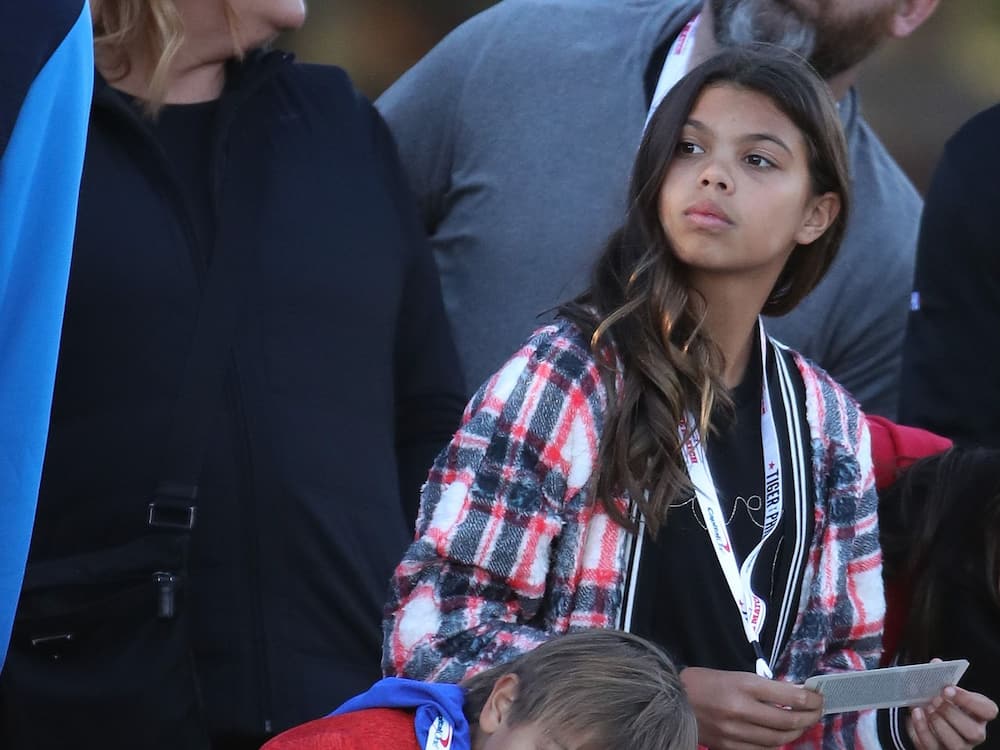 Tiger Woods' daughter, Sam Alexis Woods, was born in 2007, 24 hours after her dad had completed a second runners up during the 2007 U.S Open match. The majority of people think Sam is the short form for Samantha, but that is not the reality. Tiger named the daughter Sam, following his dad, who used to refer to him as Sam. She was therefore given the name in honours of Tiger's dad. He explained this more in an interview:
My father had always called me Sam since the day I was born. He rarely ever called me Tiger. I would ask him, 'Why don't you ever call me Tiger?' He says, 'Well, you look more like a Sam.
A few days after she was born, her pictures surfaced online for the world to see and celebrate the daughter of an icon. However, she was brought to the public limelight when she was six months old. This was in 2007 during the Target World Challenge Tournament when she was carried to the game.
She completed her primary education at a local school and currently attends high school in her hometown.
Sam Alexis Woods' parents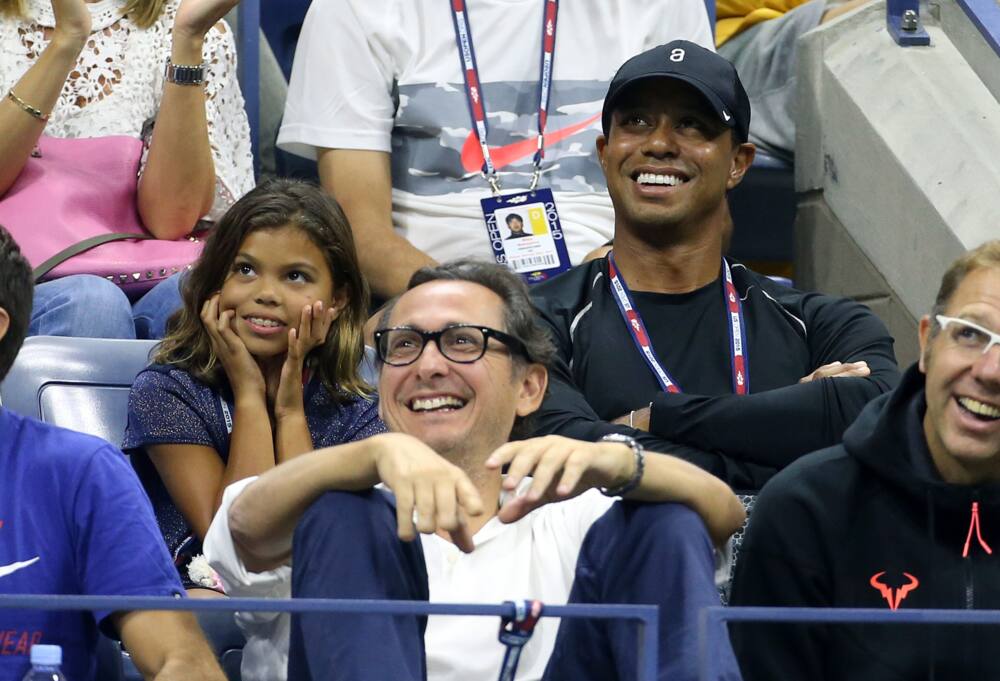 Her father is Tiger Woods, an American professional golfer, and her mother is Elin Nordegren, a social media personality and former model of Swedish heritage. They met in 2001 after being introduced by Jesper Parnevik, a Swedish golfer who employed Elin as an au pair.
Their relationship blossomed, and in 2003, Tiger proposed to Elin, and on October 5 the following year, they tied the knot in a lavish wedding held at Sandy Lane resort in Barbados.
Sam Alexis Woods images
Alexis is one of the cutest celebrity kids, and she is now a teenager. She is rarely photographed, but below are some of her cute pictures, mostly accompanying her dad to his golf tournaments.
1. Fun time with dad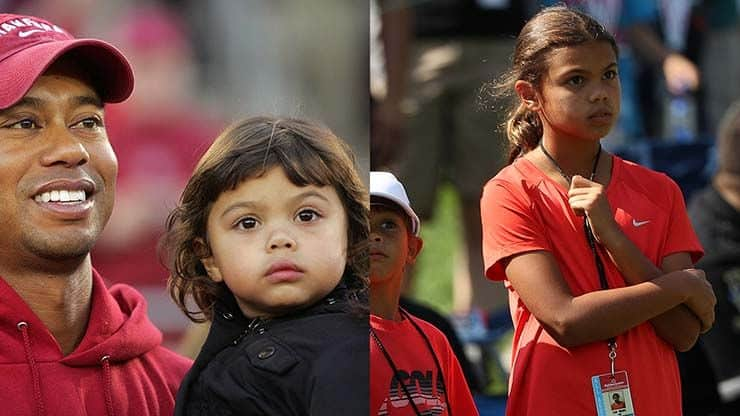 For the longest time, Sam has been in the company of the daddy. She also accompanies him while attending matches. She really loves the game!
2. With the mother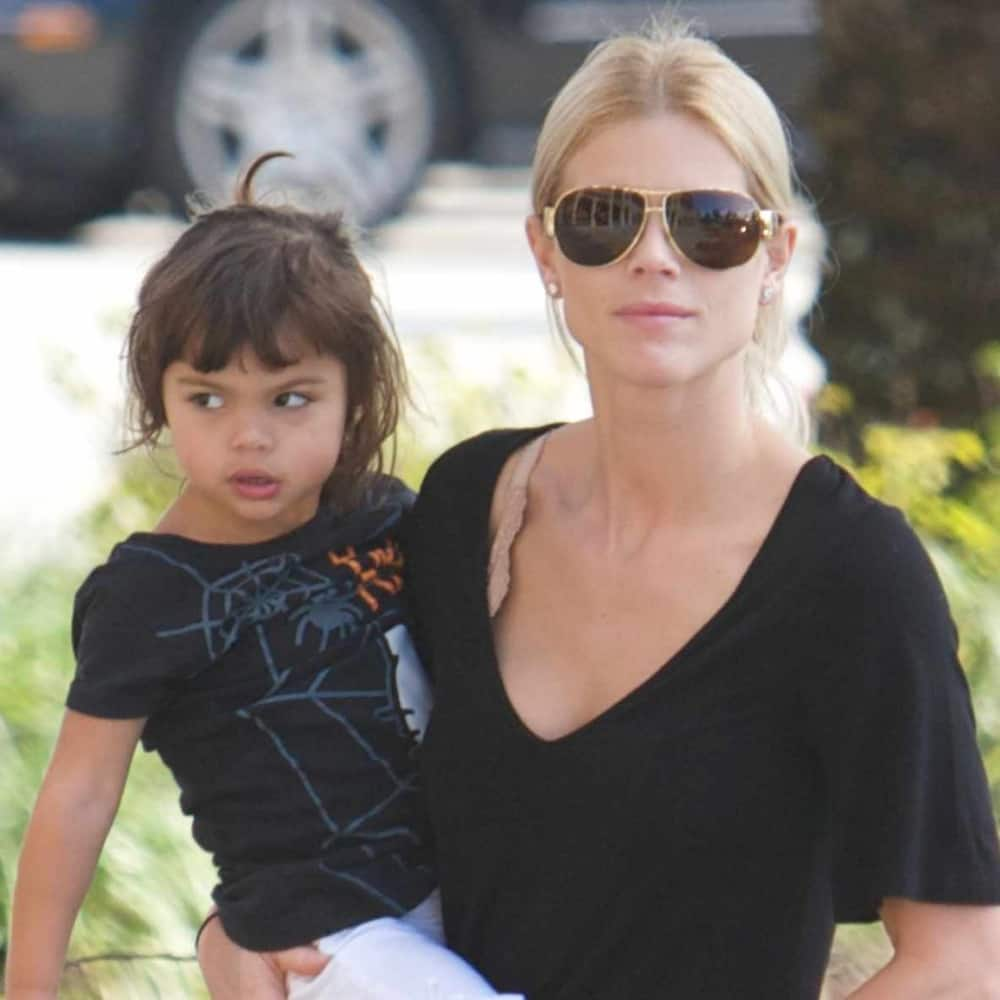 She is seen having a good moment with her mother. Since she was six months old, the mother took her to the tournament to cheer her dad. The two have a strong bond.
3. All grown-up!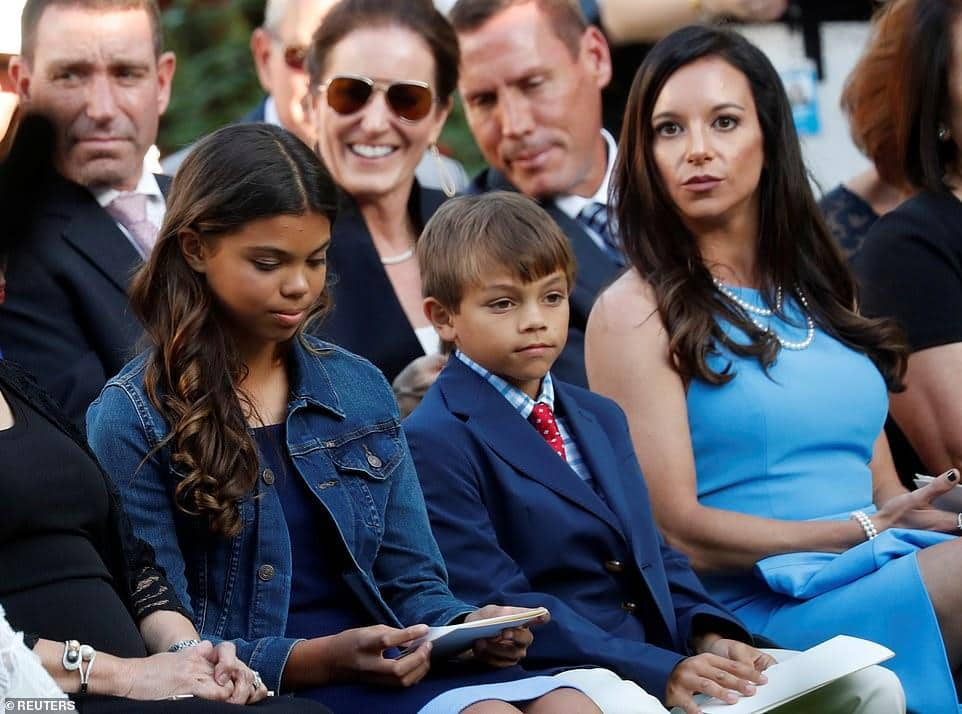 She is seen here in her teenage years. They are watching a golf tournament. With them is the mother and young brother Charlie.
Sam Alexis Woods playing golf
Does Sam Alexis Woods play golf? When she was a few weeks old, the father placed a golf club in her hand, although she could barely hold it. The club was later placed in her crib, where it stayed all the time. This was an indication of his Tiger's wishes that he would love if the daughter would follow in his footsteps.
Sam Alexis Woods and soccer
When Tiger was once asked whether the daughter plays golf, he expressed that Alexis loved soccer more than golf. This was no different with his son Charlie who also loves soccer more. The amazing thing is that, as much as the father would want them to follow in his footsteps, he supports them in their choices.
How tall is Sam Alexis Woods?
Alexis is around 5 feet 4 inches.
Frequently Asked Questions
Below are the questions readers are asking about Alexis. The questions revolve around her personal life and family. Read to learn more!
What does Sam Alexis Woods do for a living?
She is still a teenager and in school. Therefore, she has no official primary source of income nor an annual salary. She does play golf recreationally, however, but prefers soccer.
What are Sam Alexis Woods' hobbies?
Apart from soccer, she enjoys taking care of their dogs. Tiger has posted photos of them enjoying playing and cuddling with their furry friends. When she is not playing soccer, she is watching official matches and networking with the star players of the U.S. Women's National Team.
Does Sam Woods have any other famous family members?
Yes. Daddy Tiger is not the only famous golfer in Sam's family. Her cousin is Cheyenne Woods, an LPGA Tour golfer. Cheyenne (like Sam) is the granddaughter of Earl Woods Sr., making her Tiger's niece and her cousin.
Above is an amazing bio of Sam Alexis Woods, the first child of the American professional golfer Tiger Woods. Despite being born into an affluent family, she has not been consumed by fame. Despite her father also being a golfer, the world would have expected her to take the mantle, but instead, she chooses a different path, soccer. Briefly.co.za wishes her the very best in her life.
READ ALSO: Bess Katramados's age, kids, Big Show, career, profile, net worth
In other news, Briefly.co.za reported on June 3, 2021, about Bess Katramados bio. Who is Bess Katramados?
If you love sports, and especially wrestling, are you most likely familiar with the wrestler known as The Big Show.
Source: Briefly News