Charlie Axel Woods: age, parents, school, golf skills, Instagram
Is Charlie Woods Tiger's son? Indeed, he is! Many doubted that we will ever see it, but here it is. Both Tiger Woods' children play golf, but Charlie Axel Woods appears to favour it more than his sister. Charlie is already playing competitive kid golf events, and in this article, we take a swing at what there is to know about this young man.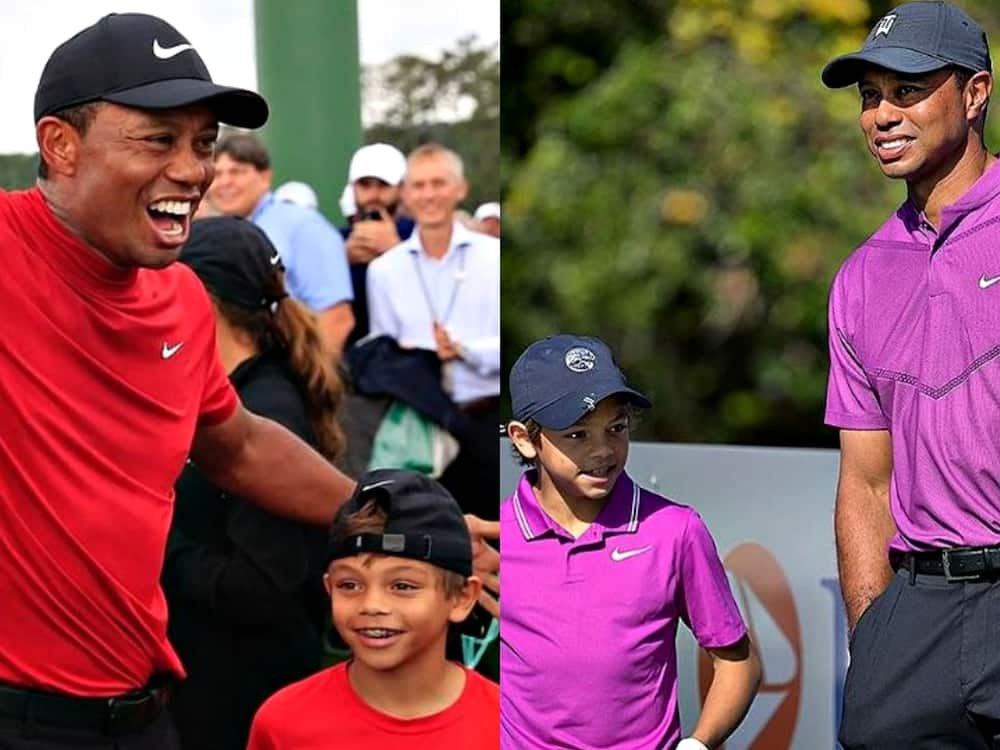 Tiger Woods and his ex-wife Elin Nordegren had two children during their marriage. Both of them are destined for greatness, but Woods Jr follows in his father's footsteps and has made a name for himself already. Join us as we delve deeper into the young life of Tiger Woods son, Charlie.
Charlie Axel Woods age and bio
How old is Charlie Axel Woods? He was born on the 8th of February 2009, which makes him 12 when writing this post. Woods did not have to rush home for the birth of Charlie, unlike when his daughter was born a day after the end of a US Open tournament. Woods was still recovering from operations after the 2008 US Open and had yet to return to competitive golf at the time.
When Charlie was born, Tiger was already at home in Jupiter Island, Florida, focusing on his game and preparing to return to action. The boys' mother is of Swedish descent, and his father's heritage is predominantly Black and Asian and includes White and Native American ancestry.
Charlie Woods parents
When his parents' divorce was finalized in mid-2010, Woods Jr was less than two years old. Tiger and Elin decided to share joint custody of their children as part of the settlement. As a result, Charlie and Sam's childhood include two homes.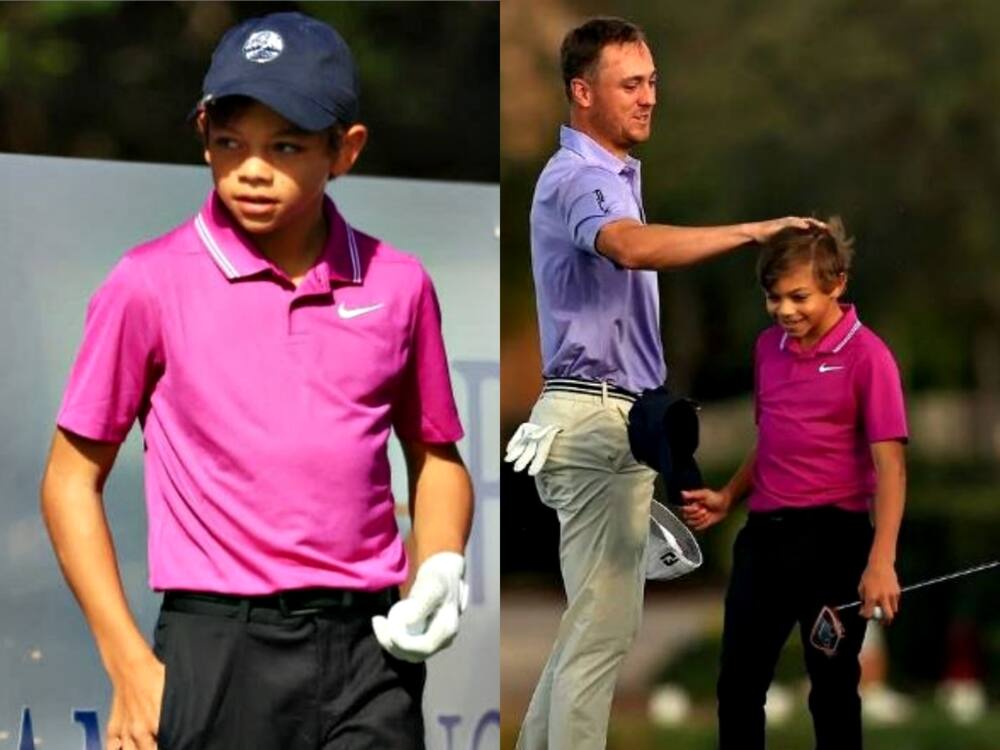 The boys' name has a special meaning, so who is Charlie Axel Woods named after? As a tribute to Charles Sifford, a World Golf Hall of Fame member, Tiger named his baby after him. The name 'Charles' comes from English literature and implies "free man." After his uncle, Elin's brother, he was given the middle name 'Axel.'
Charlie Axel Woods school
The successful sportsman and entrepreneur is the true definition of success. Eldrick Tont Woods, aka Tiger, is raising his children to become legends. It has been noted in numerous reports that he is excellent father to his children.
Tiger was a student at Western High School in Anaheim when he became the youngest U.S. Junior Amateur champion. We were unable to find out which schools his children attend. If we take their fame into consideration, it is possible that they are being homeschooled.
Charlie Axel Woods and golf
Charlie played in his first golf tournament when he was seven years old, in mid-2016, at a U.S. Kids Golf Championship in Florida. He came in second with a nine-hole score of 55. He has also become more visible during his father's golf competitions as he grew older.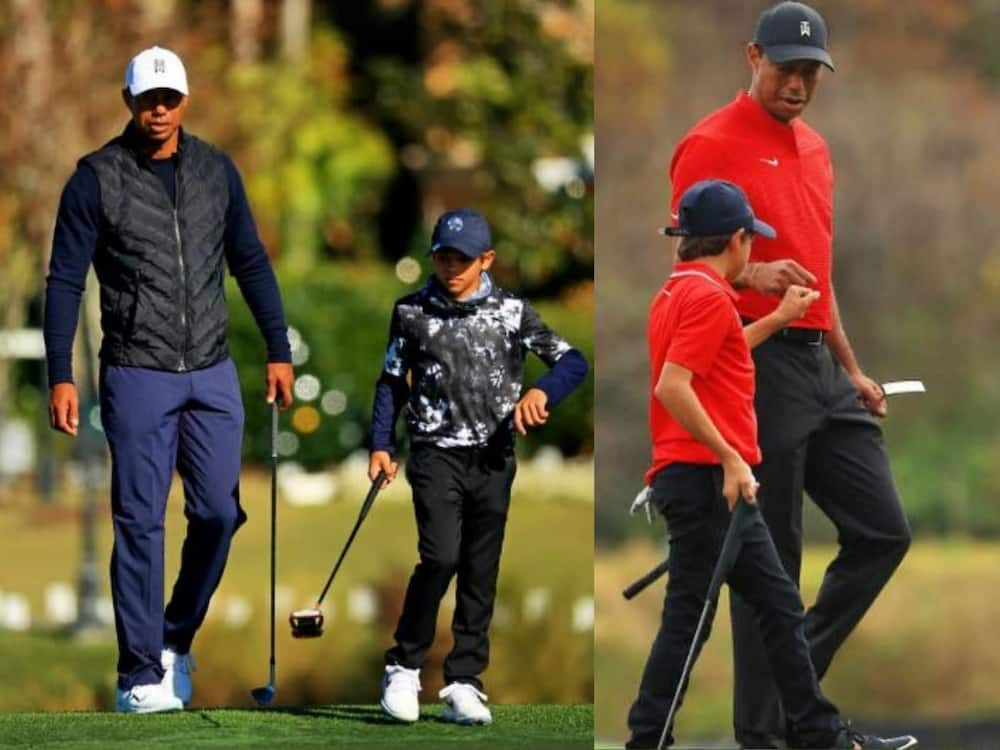 There is a YouTube video of Charlie swinging a club when he was four years old. He is a focused player who has been taken under the wing by the best in the game. The two dress similarly, but not exactly the same, and they are often seen together.
He has got some things in his swing that I'm striving to do.
Tiger remarked in 2015 that his kid has the finest golf swing of any member of the Woods family. The boy's golf game is quick, and he knows when to mark, when to put, and when to play.
Golf magazines, blogs, websites, sponsorships, celebrities, and the world wants to know: what does Charlie Woods shoot on 18 holes? In 2020, at the PNC Championship, he shot a 10-under 62 at the pro golf family member event at the Ritz-Carlton Golf Club. He knocked in his 3-foot putt for birdie, and videos of him and his father celebrating were seen all over the internet.
Charlie Axel Woods Instagram
The world is abuzz with the young man's talents, and they are calling him the 'Tiger Woods copy'. We were unable to find the official IG account for the boy, but we managed to find a fan club Instagram account that boasts many beautiful pictures of him.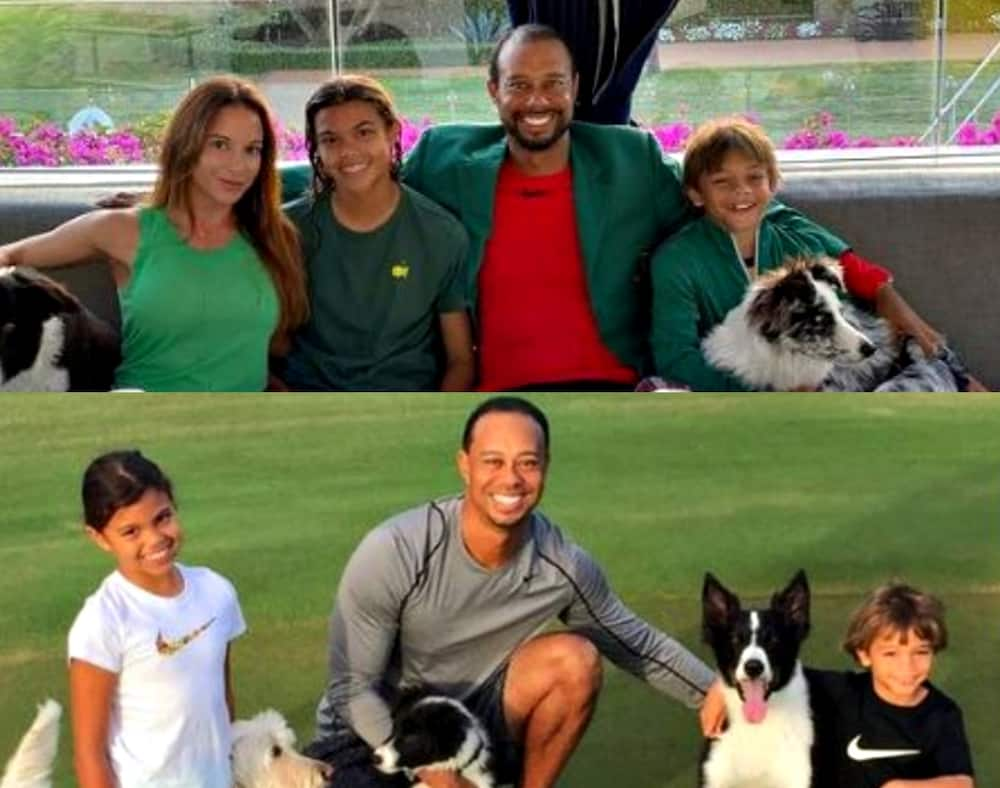 Charlie Axel Woods golf ability is well beyond his years. He is an extremely talented, witty, and bubbly young man and has the world waiting in anticipation to see his next move. He is still very young, so social media pages do not exist as of yet, but we will surely keep everyone updated!
READ ALSO: Paige Spiranac: measurements, age, married, LPGA, TikTok, worth
Briefly.co.za recently took aim at Paige Spiranac. She is an American pro golfer, fitness model, and social media star on a quest to show the world how much fun golf can be. Despite vicious cyber abuse and criticism, she continues to rise to fame and is always looking for new ways to reach out to people and share her positive messages.
Paige Renee Spiranac is a multitalented individual and one of the most followed golfers in the world. She has had to deal with bullying and criticism for sexualizing women's golf. In this article, we find out why and get to know her in an entirely new way. Not only is she passionate about golf, but she is extremely good at it and is also a devout activist of the sport.
Source: Briefly News