Tapuwa Kapini bio: age, nationality, teams, stats, salary, cars, profile
Tapuwa Kapini is a household name in South African football. The skilled goalie never fails to deliver and is a beloved player. What team is he moving to? Why did he start a car business with no experience? Find out the answers to these questions and more below.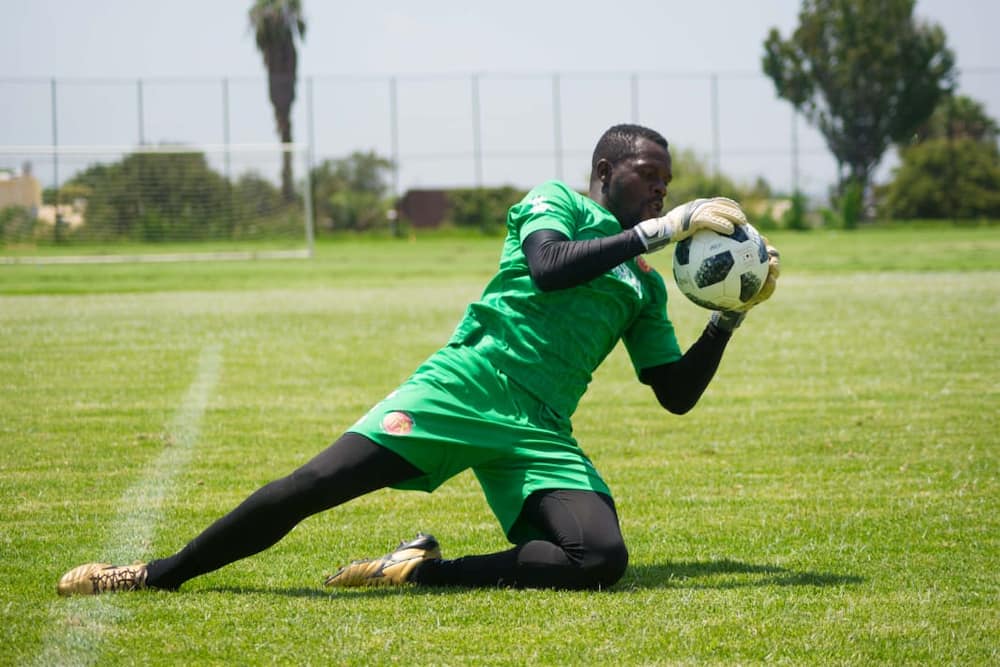 Tapuwa Kapini has ever scored a goal from the comfort of his yard box. His football skills are undeniable, but what else do you know about him? Get to know his entire life story, career, stats, and new team signing.
Tapuwa Kapini profile
Born: 17th July 1984
Tapuwa Kapini age: 36 years
Place of birth: Harare, Zimbabwe
Career start: 2001
Tapuwa Kapini nationality: Zimbabwean
Spouse: Sandra Mpala
Children: Tadiwa, Tanatswa and Tawana
Parent: Edith Kapini
Height: 1.78 m
Weight: 68 kg
Current team: Highlands Park F.C.
Team position and number: Goalkeeper, number 16
Tapuwa Kampini early life
The renowned player was born on 17th July 1984. Tapuwa Kapini real age is 36 years. He attended Kuwangira Primary School and then went to Highfield high for high school. He has seven brothers and sisters: Betty, Musa, Ali, Masiye, Takunda, Joyce, and Isa.
The first team that he played for is Black Aces, a team from Zimbabwe, his birth country.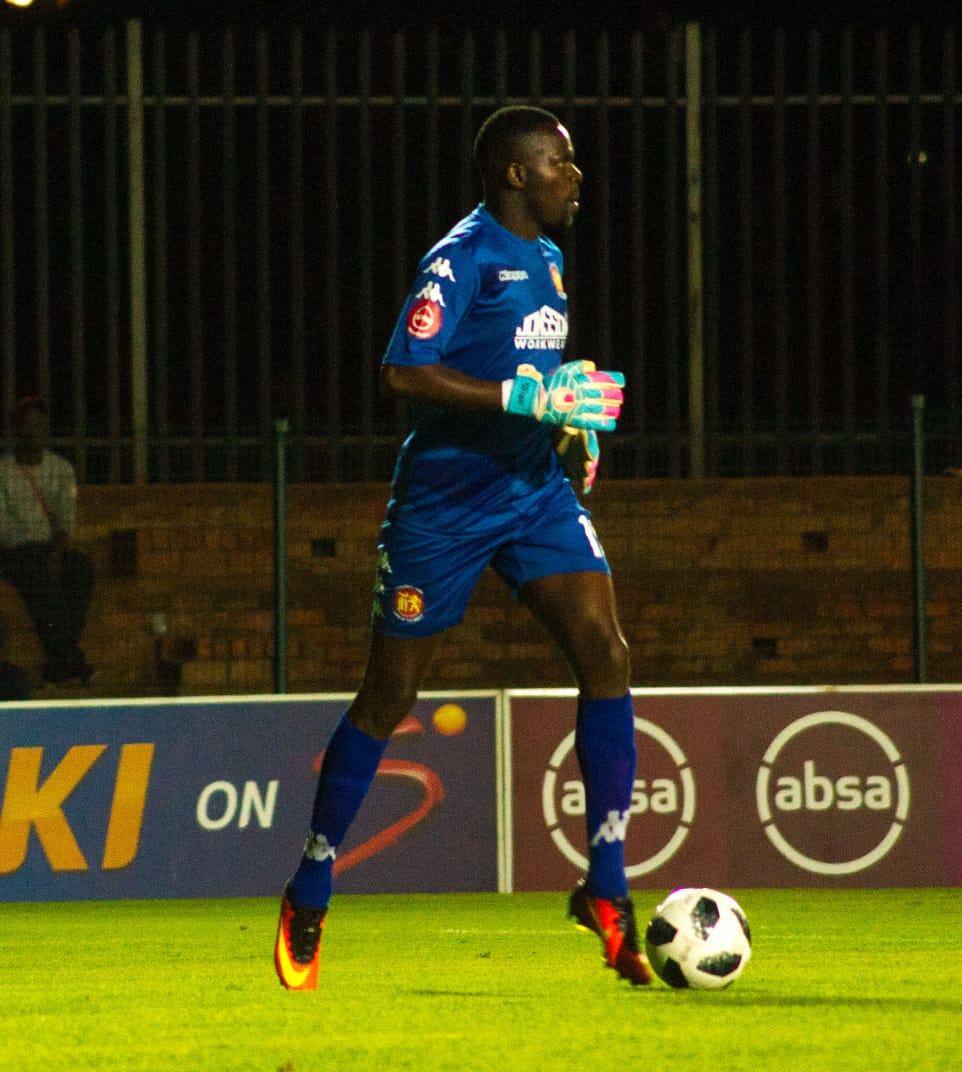 Tapuwa Kapini career and stats
He has had his fair share of clubs since he came into the professional space back in 2001. Here are all the teams he has played for since then till now.
Highlanders Bulawayo, Zimbabwe (2001 - 2006)
Silver Stars Polokwane, South Africa (2007)
Platinum Stars Rustenburg, South Africa (2008 - 2011)
Amazulu Durban, South Africa (2012 - 2015)
Highlanders Park football club, South Africa (2016 - 2020)
Sekhukhune United, South Africa (2020)
A memorable yet shocking moment from his career was when he scored two goals against CAPS United football club. One of the Tapuwa Kapini goals was kicked directly from his 18-yard box to the Makepekepe goalie. He has been called the 'miracle scorer' because of such goals.
READ ALSO: Thomas Sweswe bio: age, nationality, worst record, stats, current team, profile
Another time he shocked everyone was in February 2015. Kapini quit Amazulu and joined Highlands Park during the closing of the mid-season transfer window allowing him to move as a free agent.
The player has been a captain for the larger part of his soccer career. He has captained the Amazulu and Platinum stars.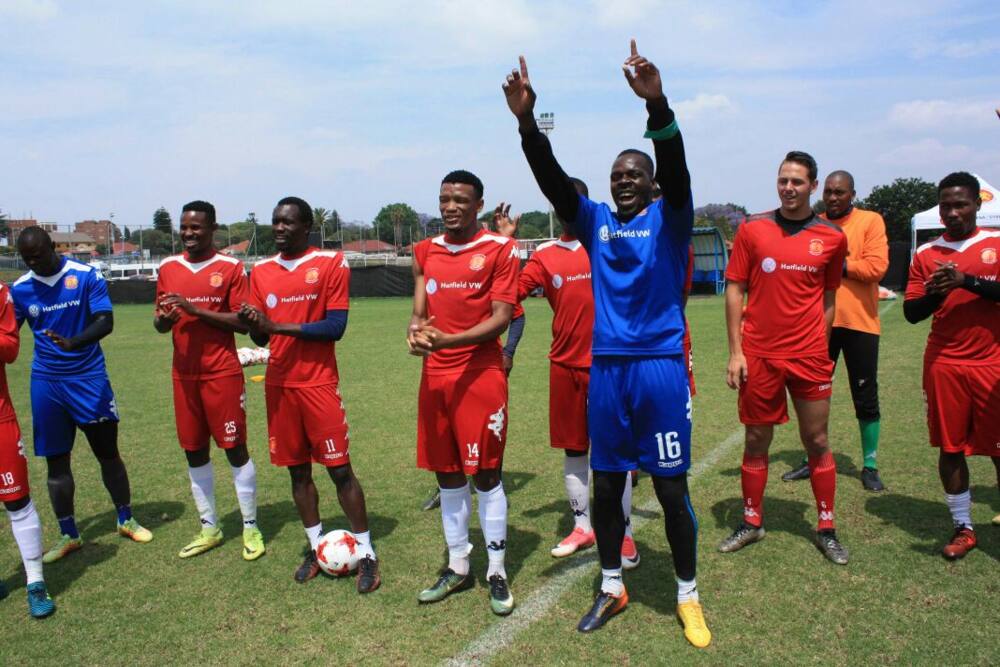 Tapuwa Kapini salary
Tapuwa Kapini net worth and current market value according to transfermarkt are 75,000 pounds as of February 2020. His highest market value was in 2012 at 225,000 pounds.
Tapuwa Kapini cars
The renowned goalie entered the car business by utter chance in a situation in which he made lemonade out of the lemons life gave him. When the gearbox of his Ford Ranger ruptured, he took it to a car dealership to get fixed.
The quotation he got was R46,000, an amount that he could not afford, thus ruining his chances of ever getting the car fixed. He went to his friend who liked cars and together they were able to repair it.
The two saw a business opportunity and now co-own the Tree Gearbox Specialist business.
Family and kids
Tapuwa and his sweetheart Sandra had been dating for a while, about 15 years before they sealed their marriage in a church in 2020. They had a white wedding in Johannesburg, South Africa, where they currently live. Sixty people attended the ceremony.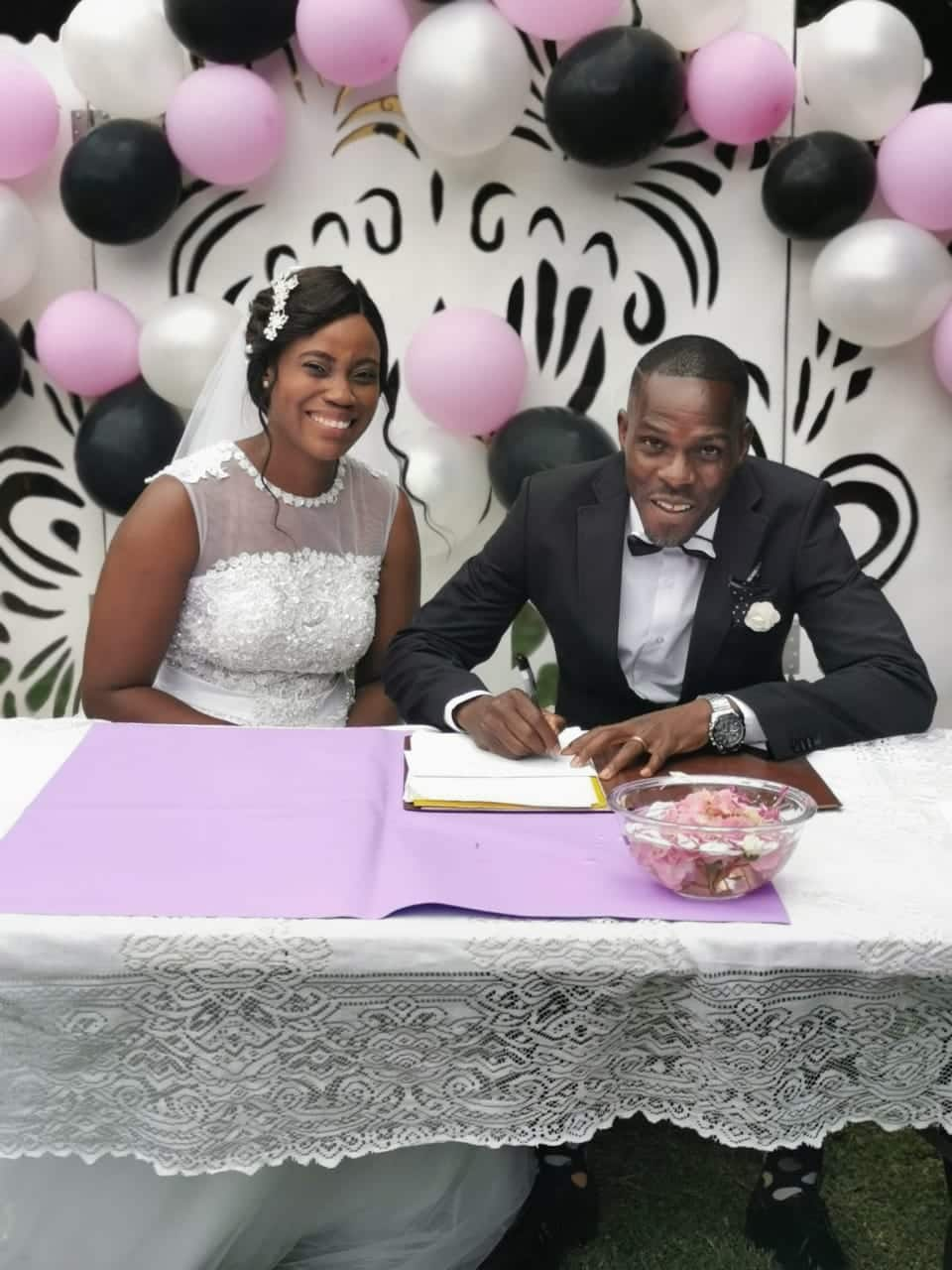 His wife is the sister of the former warriors defensive stalwart Ephraim Chawanda. He had paid lobola for his wife, and they had kids and were content with that until they joined their new church about 5 years ago.
The church showed them the importance of sealing their marriage in church. The cute couple met in 2005 when he was still playing for highlanders. The first daughter Lerato was born in 2005, the second daughter was born in 2010, and the last one was born in 2020.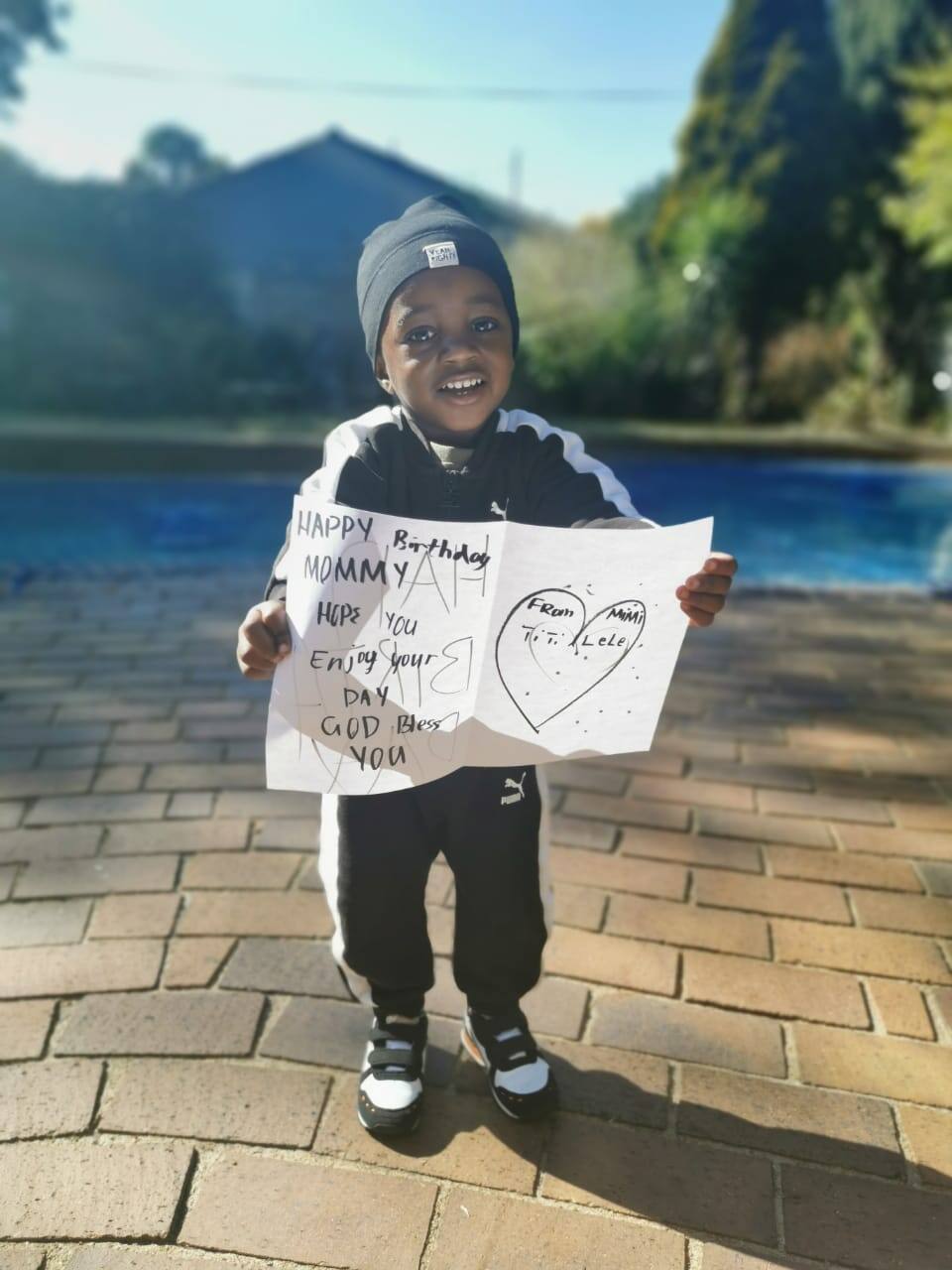 READ ALSO: Phil Foden bio: wife, son, net worth, career
Tapuwa Kapini latest news
Kapini is the 4th player from Highlands Park to join a new club after the sale of the club. He was one of the players left without a team after Highlands was sold to TS Galaxy under the club boss Tim Sukazi.
He signed a one year deal with Sekhukhune United. The deal was very advantageous because the chairman of the club and the management assured him of many things, including a management position.
Tapuwa Kapini is a goalie that has survived in the game for two decades, and his game is just as strong as ever. Though he is expected to hang up his gloves soon, he has left his undeniable mark in the football world.
READ ALSO: Peter Ndlovu bio: age, son, wife, house, cars, stats, salary, profile, net worth
Briefly.co.za recently did a biography piece on Peter Ndlovu and on facts about him. The Premier League has been home to several world-class players from every corner of the world, a large chunk of these being African.
The legendary coach, Peter, played professional football as a striker since 1998 until he retired in 2011. Peter started his career with Highlanders in Zimbabwe and later played for Coventry City in the English Premier League.
READ ALSO:
Liverpool profile: facts, players, manager, trophies
Manchester City profile squad, manager, owner, team worth
BI Phakathi bio, parents, interview, career, videos, foundation, net worth, profile
Top 10 highest paid PSL coaches in South Africa 2020
Source: Briefly News