Thulani Mtsweni bio: age, P.O.B, pictures, funny videos, net worth, facts, profile
Thulani Mtsweni left Gomora recently and joined Isibaya on Thursday, 22nd October 2020, as Mpihlangene Zungu, Mpiyakhe Zungu's younger brother. Mzansi Magic's Isibaya hopes to improve its ratings before 2021 so that DStv does not cancel the show. DStv reviews viewership ratings of the shows it airs and renews their contracts yearly. Bomb Productions is doing its best to increase Isibaya's ratings by bringing in new and experienced actors to attract more people to watch the series.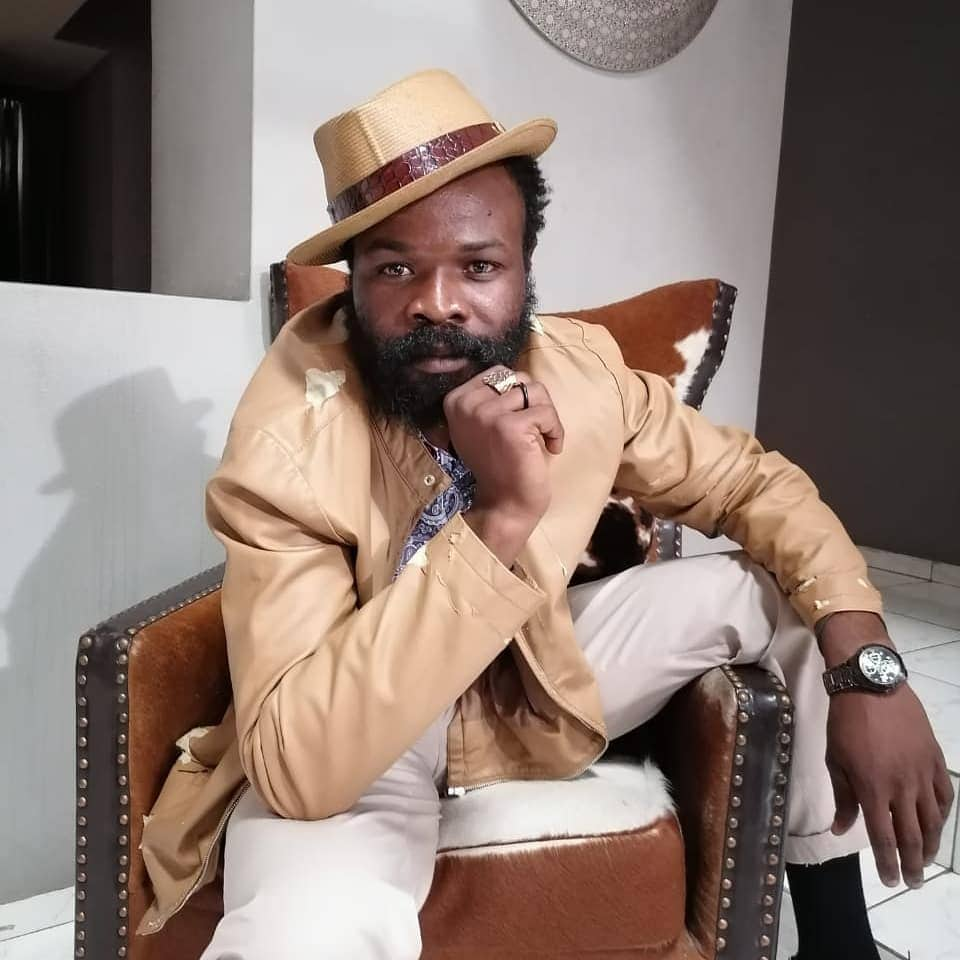 Although Mtsweni has been in the entertainment industry for a short time, he has thousands of fans. He came to the limelight when he acted as Sibiya on SABC 3's series named Isidingo. Sibaya was a vibrant youngster who always found himself in trouble. Thulani Mtsweni net worth is growing steadily. His salary is around $50,000, and he earns a living from his gigs in local drama series and theatres.
Thulani Mtsweni profile summary
Full Name: Thulani Mtsweni
Career: Actor
Thulani Mtsweni Instagram: mtswenithulani_stukie
Nationality: South African
Thulani Mtsweni biography
When was Thulani Mtsweni born? Thulani Mtsweni place of birth is South Africa, but the public is not aware of Thulani Mtsweni date of birth. How old is Thulani Mtsweni? Thulani Mtsweni real age is around forty years.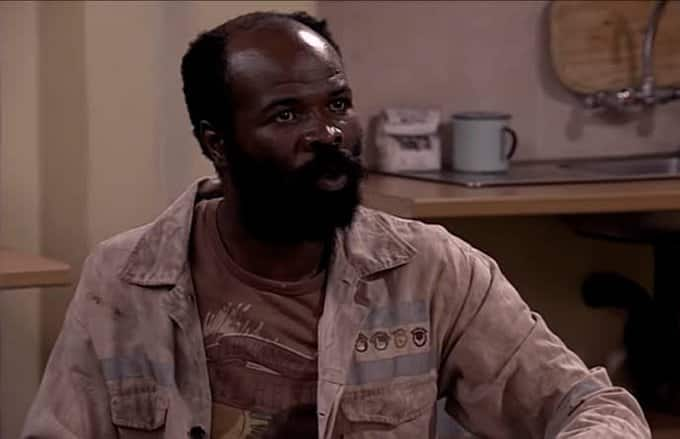 The actor endured many hurdles at the beginning of his career. Many producers did not believe in his potential, but he had breakthrough along the way. During an interview with TshisaLive, he said:
The biggest challenge I faced is that nobody trusts a newcomer, and you are often treated like rubbish. It is very frustrating because you know you are talented, but people still refuse to give you a chance.
He added:
There are better chances now with social media, but you have to be patient and take every opportunity you get. I worked it hustle style. That means working with students on their productions.
Mtsweni also revealed that he loved playing football in his childhood years. If he were to change the industry, he would replace beauty with talent. So actors will be offered opportunities based on their skills rather than their physical appearances.
Facts about Thulani Mtsweni
The actor draws love from the masses. His appearance is his trademark. Many people are used to seeing him on screen with shaggy hair and beard. The celebrity is almost unrecognizable to most of his fans when he shaves off his head and beard.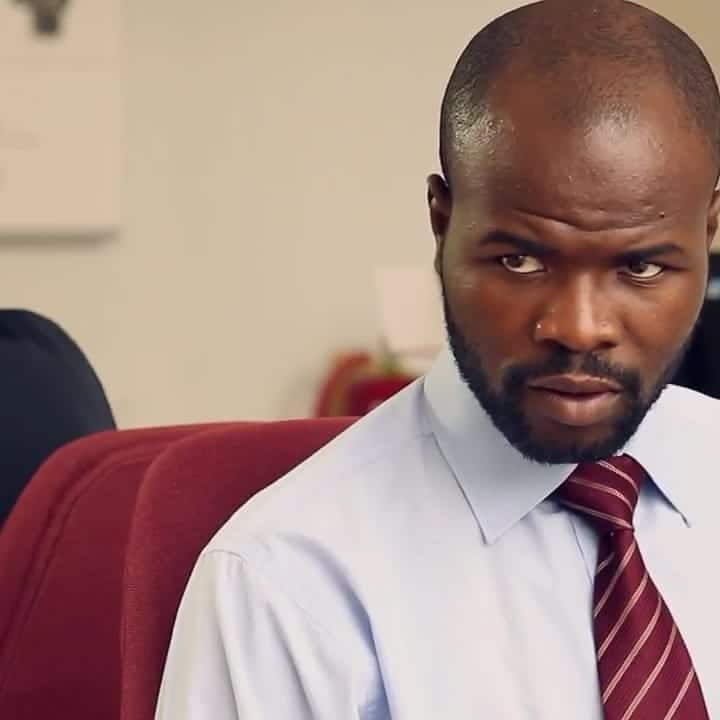 How much do you know about Thulani Mtsweni? There are several facts about his life that you will love to know:
Social media has played a critical role in making him more famous. His Instagram page has over 8,000 followers.
Nkabi Chronicles has featured Pearl Sox, Likhona, and Thulani Mtsweni dancing in several videos. Check out Thulani Mtsweni funny videos on YouTube.
Thulani does not mind being referred to as typecast. He defines a typecast as a valuable expert in a particular field.
Thulani found exposure in the industry while working for trainee producers.
What roles has Thulani Mtsweni appeared on? He performed in theatres and several prominent South African drama series like iNumber Number (2017) before landing the Rhythm City's role. He found a life-changing opportunity on Isidingo later.
Thulani is acting Isibaya for a second time after performing a guest role, Godfrey, on season 2 in 2014/15. He has brought a unique sense of humour to the show after leaving Gomora.
He has outstanding acting skills because he loves art, from the theatre, film to television performances.
Thulani did not become a professional soccer player even though he loved the sport while growing up.
The actor wants his fans to remember him as a MAD man, which means a person who made a difference.
His favourite liquor is Three Ships Whiskey.
Thulani Mtsweni pictures
Learn more about the real Thulani behind the cameras by analyzing his social media. His Instagram page has fascinating pictures that depict the whole lifestyle and personality of the actor.
1. He dresses modestly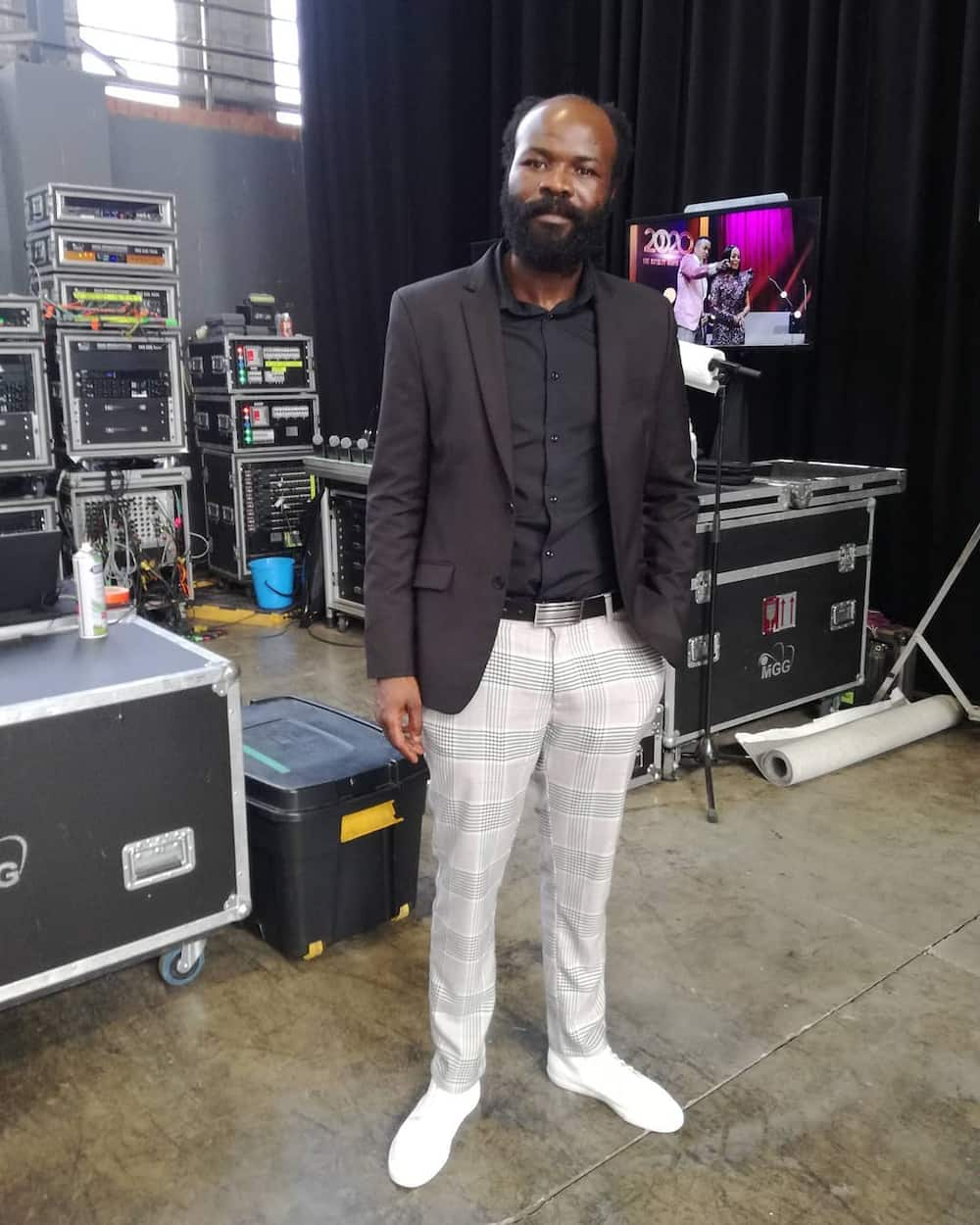 The actor sticks to trendy clothes that are less revealing. He puts on a variety of casual, official, and casual-official attires. Thulani is a man with a humble personality because he does not show off his dressing style.
2. Thulani Mtsweni loves comedy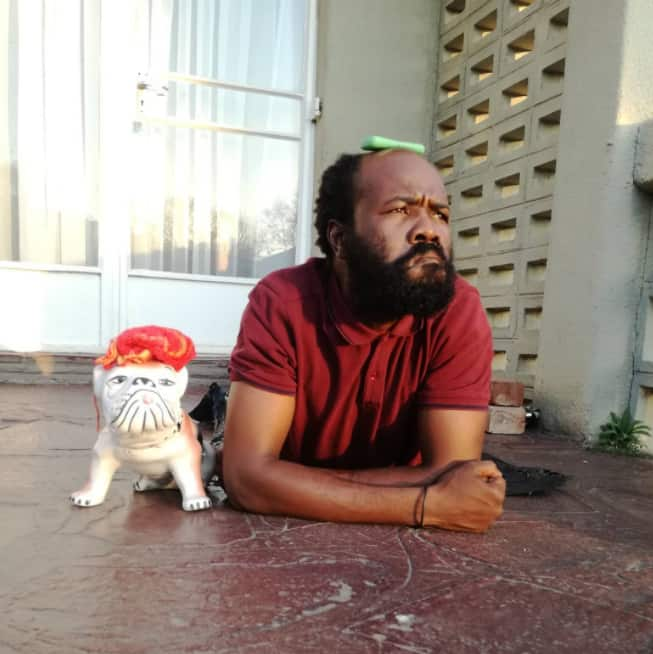 Mtsweni makes funny facial expressions in some of his Instagram posts. He has posted several pictures of him mimicking a toy dog. Check out his social media for more posts like the one above.
3. He loves to show his acting costumes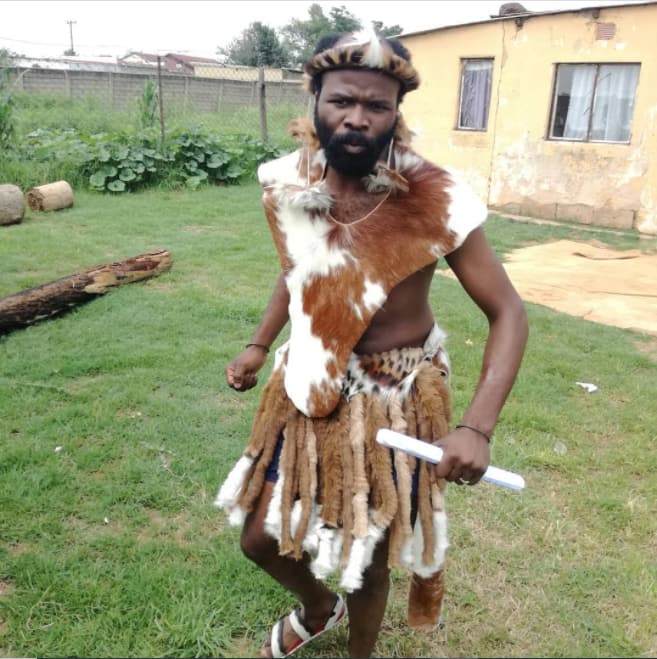 He wears attractive and uniquely designed costumes while performing. The designs of his outfits conform to modern and traditional themes, depending on the scene. The actor wears traditional costumes to showcase the African customs to the world.
Thulani Mtsweni is an inspiration to uprising artists who are almost giving up on their careers because of different obstacles. He never gave up on his dreams even though producers underestimated his potential. Do not forget to watch Thulani Mtsweni videos on YouTube.
READ ALSO: 10 famous rich kids in South Africa
How long does a person take to make a million rand in South Africa? These 10 famous rich kids in South Africa did not choose to be born in wealthy families. They found themselves surrounded by cars, mansions, and everything they fancy from the day they were born.
According to Briefly.co.za, most of these teenagers have huge responsibilities weighing upon their shoulders because where much is given, much is expected. They have learned to invest money and run multi-billion businesses at a tender age.
Source: Briefly.co.za