Have you ever wondered about the highest paid soccer players in South Africa? Are you interested in soccer and have been wondering if it is a worthy career path to take? If so, then you will appreciate the fact that soccer pays petty well and you can comfortably live off it. With real-life examples of footballers that actually make a killing from it, you are likely to appreciate it more.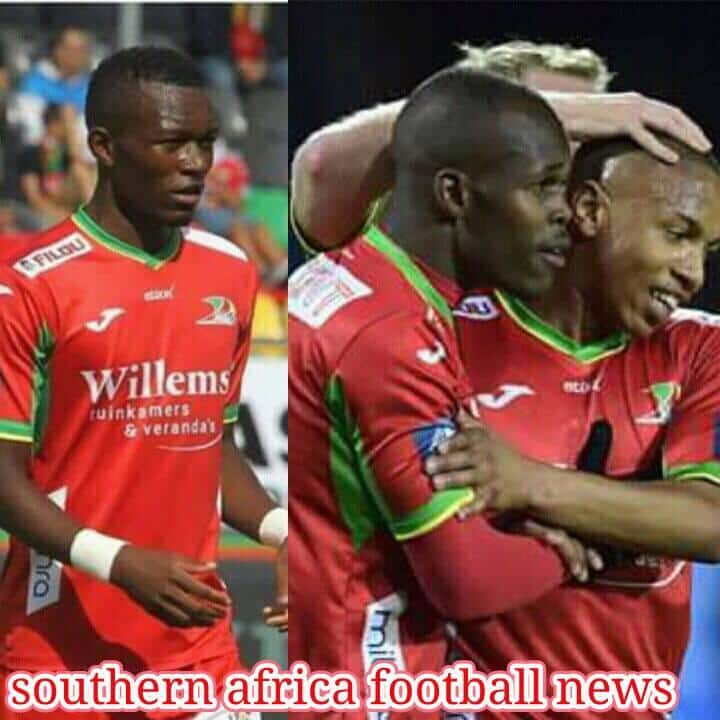 Knowing who is the richest soccer player in South Africa may be what you need to keep on practicing and perfecting your skills. It can be demotivating if you are not feeling like your love for soccer is useful in any way. Check out the following examples of the 10 best-paid soccer players in South Africa.
10 best paid footballers
When you know how much your favourite player earns, chances are that you will work hard to become a star just like he is. This applies to all those aspiring to be great soccer players in future. Check out the following figures for the highest paid players you know. Remember that what a player earns may be dependent on a number of factors, including the club they play for. On average though, most footballers earn between R100,00 to R120,000 per month.
1. Khama Billiat salary per month
Khama is definitely the highest paid player in PSL. As the new acquisition for Kaizer Chiefs did not come cheap. According to Sport 24. The player makes R10 million yearly after tax. This means that his monthly salary is about R833 333, a figure that is about 8 times over the average salary of most other footballers.
2. Percy Tau salary
As an international player from South Africa, his move to the premier league means that he is swimming in good money. Percy Tau's move to the English Premiership side, Brighton Hove & Albion places him in the lists of footballers earning millions bracket. The club may be one of the smallest in England, but what it pays its team members would make Tau a millionaire even if he was to be the least paid. As of July 2018, he was set to earn £30000 (R530000) a week before tax, even though was to be on loan for the 2018/19 season. This translates to a total of R25.4-million in a year. The PSL player went on to say that this would be a time for him to work on improving a few things about himself.
3. Teko Modise salary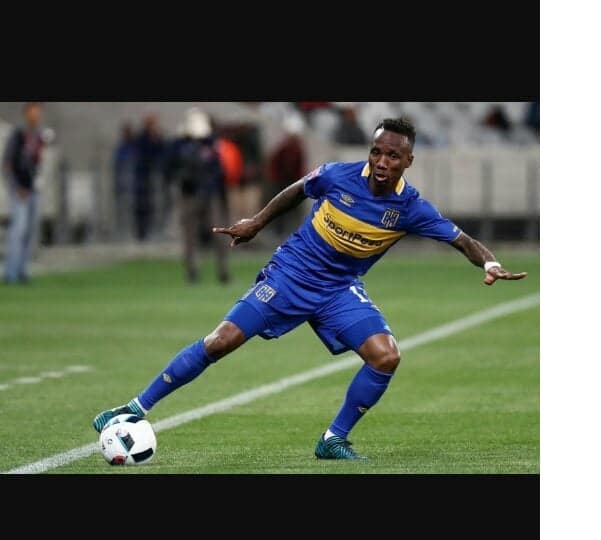 Teko from Cape Town City has a great salary. The midfielder is paid up to R450,000 which translate to about R5.5 million in a year. Most of his money is spent on his motors.
4. Steven Pienaar salary
The perfect winger and sometimes midfielder was once the South African's national team captain before moving away. The professional footballer is definitely one of the highest paid footballers in the Premier Soccer League. His contract with Sunderland had him pocketing £80 000 a month. With the current exchange rate, that is equivalent to ±R1.4 million a month. With this coming to an end some time back, the player's current earning is significantly lower, but his aim is to play in his home country. Even so, he still remains one of the highest paid in the region.
5. Siphiwe Tshabalala salary
When counting South Africa's highest earning footballers, Siphiwe features among the top 5. In fact, his is one of Kaizer chiefs players salaries that is encouraging, especially to upcoming footballers. He earns R380,000 which is quite a substantial amount.
READ ALSO: Iconic Midfielder Teko "The General" Modise announces his retirement
6. Siyanda Xulu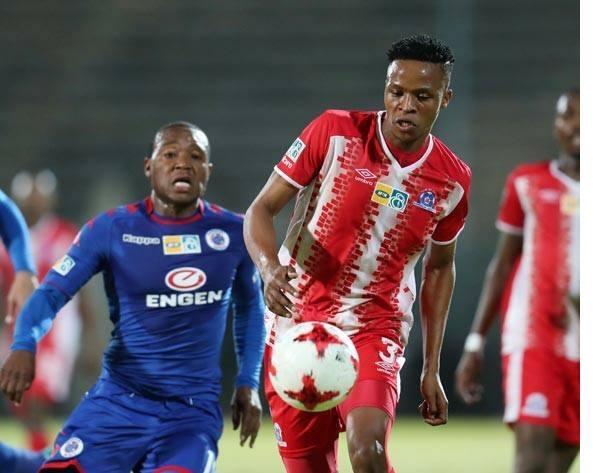 The was the recent captain of Bafana Bafana who worked for Kaizer Chiefs. He moved on to international scenes and has been with Maritzburg United since 2017. With a long-term contract in place, Xulu's making it rain with a salary of R350,000.
7. Bernard Parker
He is from Kaizers Chief and earns an impressive R300,000
8. Anele Ngcongca
He plays for Mamelodi Sundowns and earns R200,000. He joined Troyes AC on loan for a whole season from 29 August 2015, from Racing Genk after being relegated to the bench by his head coach.
9. Daine Klate
He is a member of Bidvest Wits and earns R250,000
10. Dean Furman
Works for SuperSport United and earns R300,000. The South African professional footballer plays as a midfielder the PSL (Premier Soccer League). The great footballer has done well for himself and his team such that he has attracted another contract.
Other footballers to watch out for include:
Moeneeb Josephs of Bidvest Wits earning R220,000
Elias Gaspar Pelembe of Bidvest Wits earning R320,000
Sibusiso Vilakazi of Mamelodi Sundowns who earns R200,000
Keagan Buchanan of Kaizer Chiefs getting R150,000
Dové Womé of Orlando Pirates but currently on loan to SuperSport United gets R270,000
Chinonso Christian Obiozor playing for Orlando Pirates and earning R170,000
Ejike Uzoenyi of Bidvest Wits earns R450,000 and is one of the top 5 paid player in South Africa.
Now that you know who are the highest paid soccer players in South Africa, you may want to improve your skills and get to where they are. Notice that players who are taken on loan seem to have an advantage over the rest. What this means is that all footballers should strive to be exceptional if they want to increase their earning capacities.
READ ALSO: