Explained: 5 Changes SA will see if return to level 2 lockdown
With coronavirus cases climbing in South Africa people are stressing a revert in lockdown levels. President Cyril Ramaphosa warned the people of Mzansi that there is a possibility of going up a level if regulations are not respected.
PAY ATTENTION: Click "See First" under the "Following" tab to see Briefly.co.za News on your News Feed!
It has been reported that government officials have confirmed anonymously to Bloomberg that there is a strong possibility of SA going up a level in the near future.
On Tuesday, 10 November 2020, the Business for South Africa (B4SA) group asked for "certainty that there will not another hard economic lockdown (Alert levels 3 to 5) in the country in the event of a second wave of Covid-19 infection," however, level 2 was not ruled out.
"Certainty that South Africa will not return to a hard lockdown – irrespective of infection rates – would stimulate economic activity by unlocking business investment projects and consumer spending plans, which are currently on hold due to concerns about government's response to a potential second wave of infections in South Africa," the organisation said in a statement.
If level 2 is something that South African's might be hit within the coming weeks, here are a few changes that will take place:
1. Foreign tourism will be banned – this being for those coming into SA and those going out.
2. A shift back to a 22:00 to 04:00 curfew to limit shenanigans that are contributing to rising cases.
3. Bye bye to buying booze on a Friday.
4. Rules and regulations will be implemented on a national level not individually based on metro's infection rates.
5. Religious and other gatherings to be restricted to 50 people max.
Briefly.co.za previously reported that President Cyril Ramaphosa is set to address the nation next week on the government's plans regarding the Covid-19 pandemic and the national lockdown.
Minister in the Presidency Jackson Mthembu confirmed this during a media briefing on the outcomes of the Cabinet meeting held on Wednesday:
"Cabinet is concerned that some people are behaving recklessly and irresponsibly as if Covid-19 no longer exists. Cabinet calls on all people in South Africa to continue adhering to the health protocols of practising social distancing, wearing masks in public and washing our hands with water and soap or an alcohol-based sanitiser and avoiding large gatherings."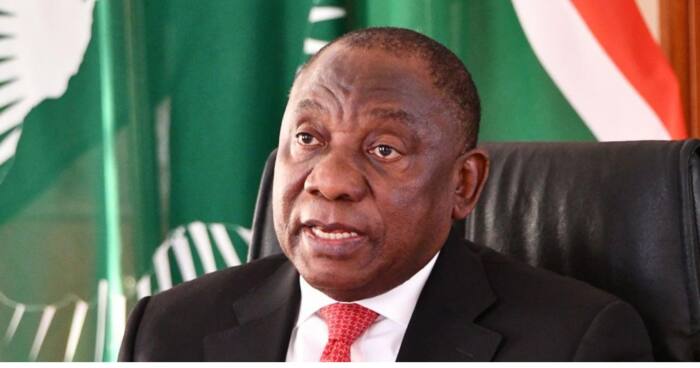 Enjoyed reading our story? Download BRIEFLY's news app on Google Play now and stay up-to-date with major South African news!
Source: Briefly.co.za