- KZN Kwaito artist L'vovo has questioned why the homeless never seem to be sick, especially during the pandemic
- The musician took to social media to pose his controversial question
- The post resulted in heated debate among social media users as they shared their own opinions
PAY ATTENTION: Click "See First" under the "Following" tab to see Briefly.co.za News on your News Feed!
L'vovo has incited heated debate on social media as per usual.
The KZN Kwaito artist simply asked why street dwellers, popularly known as 'amaphara', don't seem to be getting sick from Covid-19.
Taking to Twitter, the muso said:
"Yindaba ama Phara engena lutho wona? I have never heard of amaphara abanjwe ile shandis agcwele ezibhedlela. (Why is it that amaphara never have anything? I have never heard that iphara has Covid.) Does anybody know why?"
Amaphara are people who have chosen to live on the streets. They are usually between the ages of 18 and 35. In most instances, they are known to abuse drugs and are involved in petty crimes to fund their addictions. They hardly ever wear masks in public and this may be why L'vovo asked the question.
Twitter user SonoChristopher said:
"The devil doesn't attack the already-attacked."
SandileK14 said:
"Uyawazi amaPhara personally? Like do you chill with them? Uzozwa kanjani?"
Cuddlesjust said:
"How many paras do you interact with in a week? Also do you think they can afford testing at R850?"
Sphiwe_jack said:
"You ask some silly questions most of the time. Are you friends with amaphara? Are your friends, friends with amaphara? Do you follow amaphara on social media? Come on bro, you're smarter then this."
Ka_shuku said:
"They sleep in the open during the coldest nights/ rainy days, eat food from dustbins and walk recklessly on the road but for some strange reason they don't even get hit by the cars. I think for some reason God protects them from further harshness of this world."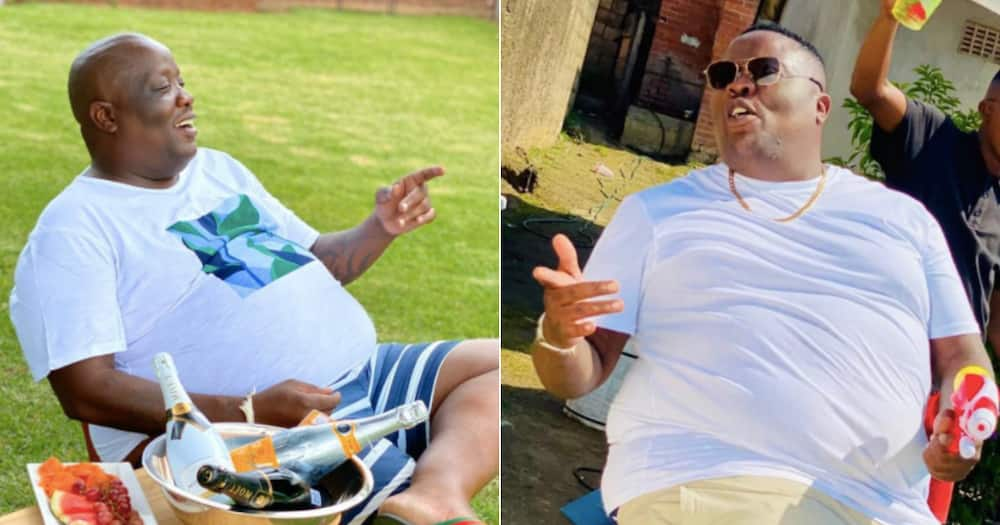 Meanwhile Briefly.co.za previously reported that L'vovo left social media users upset after he posted a strange tweet which seemed to be denying the existence of Covid-19.
Taking to social media, the musician posted:
"Just because you tested positive does not prove that you're positive. I don't know if I'm making sense."
His post sparked outrage among many social media users who felt that his comments were unnecessary and dangerous.
Twitter user osmaseko said:
"Focus on music Chief, this is beyond your thinking capacity."
Kabelodmk said:
"There are many virologists these days."
Jer1dah said:
"You can be charged for this."
Wakisaskeous said:
"Why did you post if you are not sure; you know you not making sense."
Briefly.co.za previously reported that South African musical artist L'vovo asked an engaging question on the Twitter timeline that had Mzansi talking. He is known for being an advocate for making South Africa great and this time asked a question that must've been on a lot of people's minds.
L'vovo asked:
"What's holding this country back?"
His question sparked a debate online on what exactly is holding Mzansi back. With the country currently fighting the second wave of Covid-19, these are exactly the questions that need to be asked.
Enjoyed reading our story? Download BRIEFLY's news app on Google Play now and stay up-to-date with major South African news!