Who owns Wentworth Hospital?
Wentworth Hospital is a Durban-based district hospital that serves the eThekwini health district. The medical facility operates on a referral system. Local clinics and regional health centers refer their patients here for specialized care.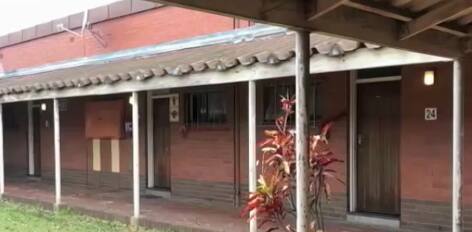 Who owns Wentworth Hospital? The facility is a government medical facility under the KwaZulu-Natal Department of Health, which is headed by Dr. Sandile Tshabalala. Nomagugu Simelane-Zulu is the department's Health MEC, while Dr. Y Lokhat is the center's acting CEO and Medical Manager.
Wentworth Hospital profile
Wentworth Hospital, which is situated in the Bluff in Durban South, has served the people of eThekwini for several decades. How well do you know this public health facility? Here is a look at Wentworth Hospital branches, history, and services offered.
Wentworth Hospital history
The medical facility was established in 1948 as Royal Navy Auxiliary Hospital. It was later purchased by NPA in 1948 for 600 pounds. In 1987, all racially discriminatory symbols were removed, and in 2003 the institution was commissioned as a district hospital.
The facility offers healthcare services to people in the eThekwini health district. Some of the areas served are Merebank, Bluff, Cato Manor, Woodlands, Hillary, Jacobs, Yellowwood Park, Wentworth, Lamontville, Chesterville, Montclair, and others.
Wentworth Hospital services
The facility offers the following healthcare services to the people of eThekwini health district.
Accident and Emergency Services
Diabetics department
Family Medicine
Medical Library
Occupational Therapy
Physiotherapy
Psychiatric Services
Psychology
Dental clinic
Social Work
Does Wentworth Hospital do abortion?
Wentworth Hospital termination of pregnancy services are available. This is done by the facility's Choice of Termination of Pregnancy (CTOP) clinic. The patient has to be up to 12 weeks (3 months) pregnant to be served.
Pre and post counseling services are also offered to pregnancy termination patients. However, the clinic does not do operations on a referral system.
Wentworth Hospital Covid-19 effects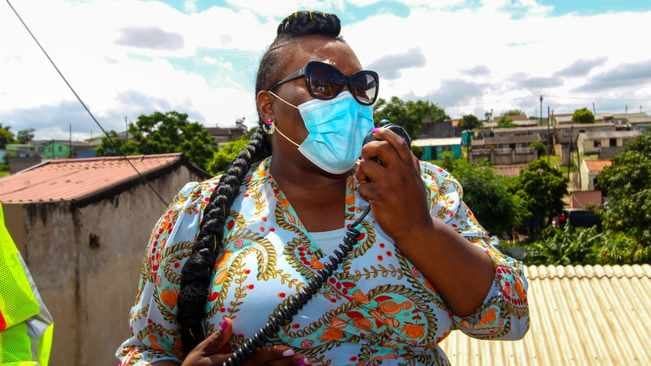 Wentworth medical center recently came under fire after a disturbing video of patients who were allegedly waiting for Covid-19 results went viral. After investigations, MEC Nomagugu Simelane-Zulu revealed the hospital had received a high number of Covid patients on that particular day.
The facility seems to have been hit hard by the new wave of Covid-19. 17 doctors and 11 nurses had tested positive for the virus and were in isolation on the day the video was recorded. The few nurses available were in charge of the Accidents and Emergency Unit and were also caring for patients who were very sick.
According to a media statement released by the KwaZulu-Natal Department of Health, the MEC made several changes to ensure Wentworth Hospital Covid testing runs smoothly. The facility's Accident and Emergency Unit will be modified to make more room for beds while recovering Covid-19 patients will do so at Clairwood Hospital. Covid Rapid tests will also be provided to shorten the time spent waiting for results.
Wentworth Hospital vacancies
The facility's vacant positions are usually posted on the website of the KwaZulu-Natal Department of Health. Keep checking the site to find out if there are open positions.
Contact details
You can contact the Durban-based public hospital as follows.
Wentworth Hospital phone number: +27 (0) 31 460 5000
Wentworth Hospital emergency number: +27 31 460 5000
Fax: +27 (0) 31 468 9654
Wentworth Hospital address: Boston Rd, Jacobs, Durban, 4026, South Africa
Physical Address: Sidmouth Avenue Wentworth
Email: nombuyekezo.qongqo@kznhealth.gov.za
Under the governance of the KZN Department of Health, Wentworth Hospital KZN continues to ensure that the public receives quality healthcare. The facility is also facing its fair share of challenges and woes, especially due to Covid-19.
READ ALSO: The African continent needs to put more energy into mental health care
Briefly.co.za recently published an article on how African countries continue to neglect mental healthcare. More than 13% of global diseases are caused by mental health conditions such as depression, schizophrenia, and substance abuse. Poverty and HIV infection rates are also likely to be higher in people living with such problems.
Research carried out by three African professors found out that only 15% of South Africans with mental health problems get treatment. The situation is worse in other African countries. The low treatment rate is attributed to the perception given to mental health and availability of weak mental healthcare monitoring systems.
Source: Briefly News