Satanists vow to cast spell on whoever burned down their house
- The house, also called the House of Netherworld is located in what has come to be known as the Witchcraft District in Poughkeepsie
- In an interview with a local journal, church member Isis Vermouth reiterated that the community would curse the arsonist
- The house was built by Joe Mendilloin in the 1900s and has served the community for all these years, which is the reason the fire has annoyed members
- According to the high priest, the church does not worship Satan as has been reported over the years
PAY ATTENTION: Join Briefly News' Telegram channel! Never miss important updates!
This is perhaps the weirdest stories you will read today, but it is what it is.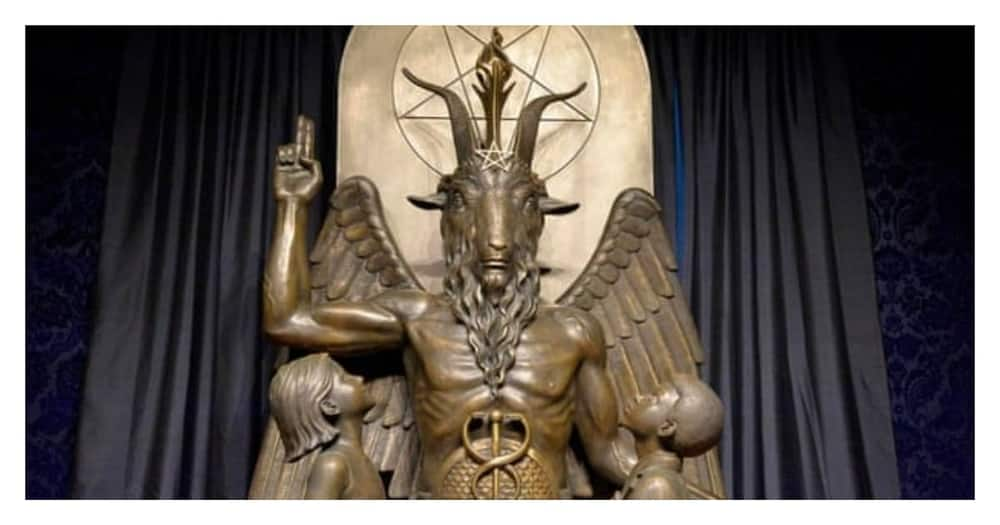 It started on Thursday, January 14 at 5 am when an unknown arsonist set on fire the "Halloween House" in New York.
The house, also called "the House of Netherworld' is located in what has come to be known as the "Witchcraft District" in Poughkeepsie.
It is a sacred place for members of the Church of Satan.
According to a police report, there were two people in the house but both escaped unscathed.
On the surveillance video can be seen a man walking to the house with two containers full of gasoline, after which he douses the building with the liquid before setting it ablaze.
He ran away from the scene and still remains at large.
In an interview with The Poughkeepsie Journal, church member Isis Vermouth reiterated that the community would curse the arsonist.
"Everybody's in shock and everyone in the neighborhood is worried. Whoever did this is going to be hexed by all of us. I feel like this was definitely malicious," he said.
The house which was built by Joe Mendilloin in the 1900s has served the community for all these years, which is the reason the fire has annoyed members.
Now there's going to be hell to pay," Vermouth stated.
The degree of burns to the ill-fated sanctuary are so high that the community may be forced to put up the building afresh.
"It currently seems unlikely that the home could be restored, due to the severe fire damage," explained Peter Gilmore, the high priest at the church.
Gilmore also added that church does not worship Satan as has been reported over the years. In fact, the original owner, Mendillo, had made it upon himself to invite children inside and give them candy.
"Those who took the time to research our religion learned that it is not devil worship but instead an atheist philosophy of individualism, liberty, and self-fulfillment," he concludes.
In other news, in South Africa, part of our constitution allows people to have the right to practice their chosen religions.
For many years, Satanists did not have a place of worship until two people, Riaan Swiegelaar and Adri Norton, decided to do something about it.
Working together, Norton and Swiegelaar co-founded The South African Satanic Church - the country's first place of worship for Satanists.
Enjoyed reading our story? Download BRIEFLY's news app on Google Play now and stay up-to-date with major South African news!
Source: Briefly.co.za