Lady Shares Story About How She and a Kind Car Guard Helped Each Other
- A young woman recently shared a short story about how she and a car guard helped each other during their times of need
- In the post she explains how she had given him money for food and then a while later she was the one in need of something to eat
- Locals loved the touching story many of them heading to the comment section to share their thoughts
PAY ATTENTION: Join Briefly News' Telegram channel! Never miss important updates!
A young woman, Tshego Penyenye, recently headed to Facebook's ImStaying to share a heartwarming post about how she and a kind car guard came through for each other at a time when they both needed it a lot.
"I gave him 7 Rands and he thanked me. I watched how he was begging drivers to give him some coins or something to eat. He had no luck I was remaining with only 20 Rands in my pocket and asked my niece if she had anything with her. She gave me 20 Rands and we called the guy and gave him our last remaining to go get something to eat."
She then goes on to explain how the next time she had felt dizzy while waiting for her sister in the parking lot of the same hospital when this time the car guard came to her rescue and bought her something to fill herself.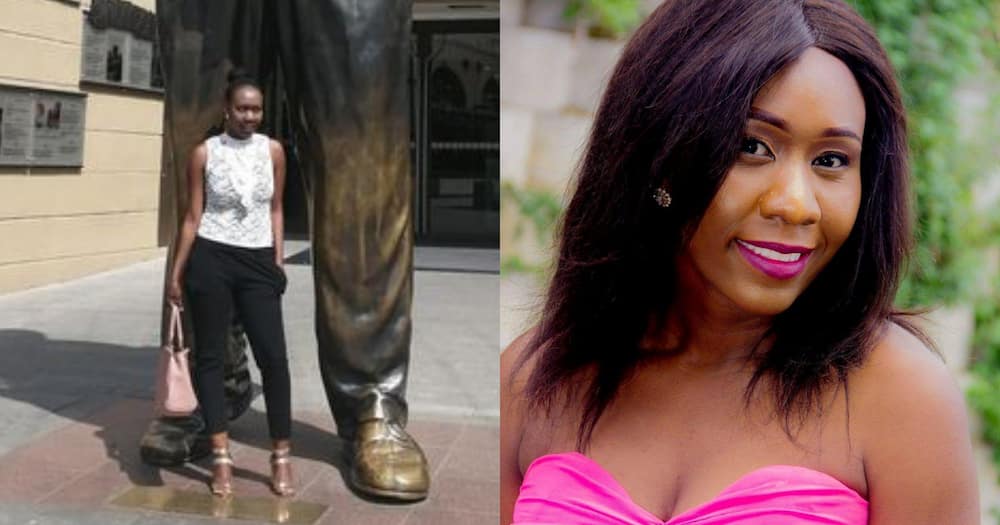 "I felt dizzy and weak. I was so scared and the same car guard came to me and asked if I am ok. he saw my car and remembered me. He realized that I was not ok and he went out to get me some water.
"He was so concerned and even asked when was the last time I cleaned my stomach. He gave me water and kept on checking on me. After an hour he came and asked if I have eaten. I told him I had breakfast in the morning.
"I didn't have money with me and only had a bottle of water. He went all out and asked another driver if he can give him money he wants to get me something to eat. He managed to get money and bought me a big bottle of mageu."
She then ends the lengthy post by saying how he waited for her to be okay. She also adds that her sister welcomed beautiful twins into the family and they all tanked the car guard for his kindness.
Stayers had this to say:
Sandy Springer said:
"These are the stories that will help us survive as a human race long after the effects of Covid-19 have become but a memory."
Nwabisa Ngqame said:
"What a good heart he has. Blessed is the hand that gives, you are both blessed."
In other Briefly.co.za news, a nurse who helped an 84-year-old patient. Matimba Hlungwani, a nurse at Milpark hospital, received a lot of praise from Mzansi after Tshameleni Malungani shared in Facebook's #ImStaying how he went out of his way to make her elderly dad feel at ease during a difficult hospital stay.
"This young man is the reason I am staying. His name is Matimba Hlungwani, a male nurse at Milpark Hospital. My dad, who is 84 years old, was admitted for the past 3 weeks. Since you can't visit your loved ones during Level 3 to check on them you have to phone.
"Every time when I call to check on my dad I was told my dad doesn't want to be nursed by female nurses but prefers Matimba. This young man will use his airtime to call me and say my dad wants to speak to me as he didn't understand why no one was visiting him."
Enjoyed reading our story? Download BRIEFLY's news app on Google Play now and stay up-to-date with major South African news!
Source: Briefly News