- The Democratic Alliance has drafted a new bill to put an end to cadre deployment
- The opposition party presented the bill at the SONA 2021 debate, which started on 16 February
- Democratic Alliance supporters shared their thoughts about the proposed bill aimed at ending corruption and rebuilding the state
PAY ATTENTION: Join Briefly News' Telegram channel! Never miss important updates!
The Democratic Alliance have drafted a bill to end cadre deployment. The bill, which is aptly named the End Cadre Deployment Bill, was presented by party member Leon Schreiber.
According to the official opposition, the bill has the power to "end corruption and capture, rebuild the separation between party and state and fix our failing state".
Schreiber presented the bill at the SONA debate.
Twitter users weighed in with their thoughts on the proposed bill. App user Rolf_Endres said:
"Odd that we need to have a bill to stop something that is expressly unconstitutional ito S197(3) of our Constitution; a provision that has already been used by a High Court to strike down an appointment. A disgrace that @PresidencyZA isn't intervening to uphold the Constitution."
LieweHeksie16 said:
"Why are we still thinking that Cyril will fix anything....living in a fools paradise"
RomanCabanac said:
"This bill won't pass, the ANC's entire structure rests on cadre deployment. But - good to see the opposition hammer the points home. Cadre deployment = state capture"
ribspec said:
"Your best intentions will be ignored by the spineless poser..."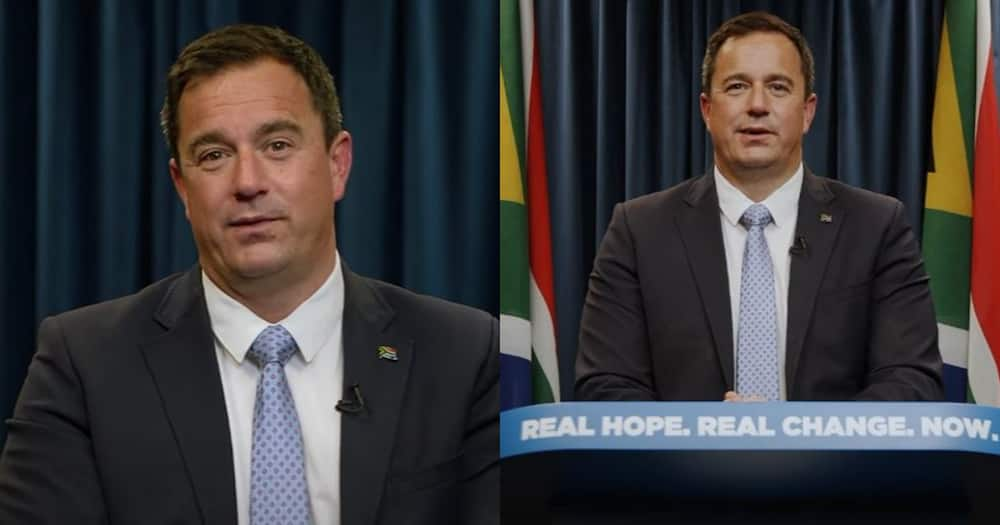 Meanwhile, Briefly.co.za reported that John Steenhuisen, the newly elected leader of the Democratic Alliance has gave a speech for the Western Cape DA provincial congress. In his speech, he highlighted the success of the DA and the improvements to education and healthcare.
He also referred to the ANC led government as "dead weight" which is dragging the country down.
"That deadweight is our corrupt and incapable national government, hell-bent on centralising more and more control in the corrupt and incapable state."
Steenhuisen believes that with a DA-led government, South Africa would be an in better place.
"Just think how much faster and further we could have travelled down the road had the DA been in national government. Poverty could have been eradicated, to have a job could have been a personal choice for people, not some 'geluk', a matter of luck... informal settlements could have been a thing of the past."
He used the Western Cape as an example of what the rest of the country would look like under DA rule.
Enjoyed reading our story? Download BRIEFLY's news app on Google Play now and stay up-to-date with major South African news!