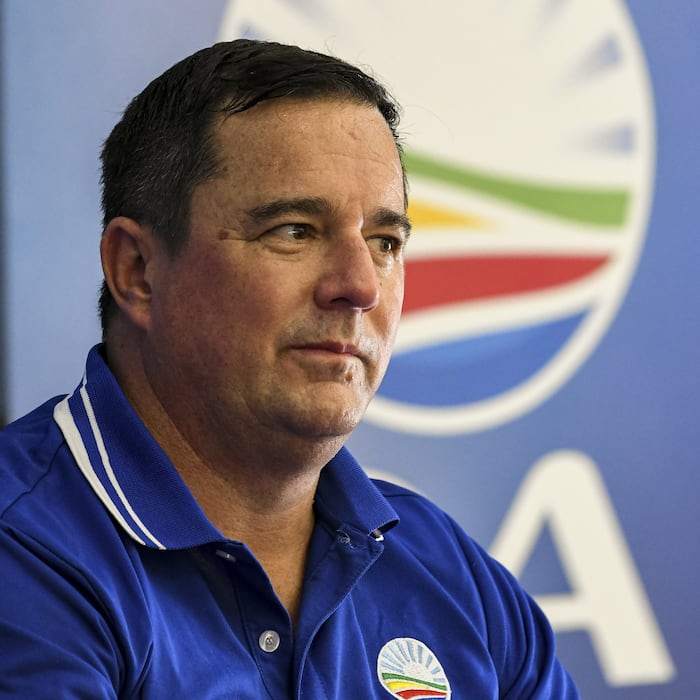 John Steenhuisen
Birth name: John Henry Steenhuisen
Born: 25 March 1976
Place of birth: Durban, Natal, South Africa
Nationality: South African
Main activity: Politician
Political party: Democratic Alliance
John Steenhuisen is a South African politician who holds the position of the twentieth leader of the Opposition since October 2019 and the federal leader of the Democratic Alliance (DA) since November 2020, after serving as the interim leader for one year from November 2019. He was the chief whip of the official opposition from May 2014 until October 2019. Steenhuisen is known as a classical liberal, a proponent of non-racialism and a staunch advocate of racial equality.
Career
Steenhuisen's career path can be summarised in the following table:
Councillor for Durban North (1999-2000)
Councillor of eThekwini Metropolitan Municipality (2000-2009)
Caucus leader of DA in eThekwini Metropolitan Municipality (2006-2009)
Member of KwaZulu-Natal Provincial Legislature(2009-2011)
Caucus leader of DA in KwaZulu-Natal Provincial Legislature (2009-2011)
Provincial leader of DA in KwaZulu-Natal (2009-2010)
Member of National Assembly of South Africa (2011-present)
Shadow Minister of Co-operative Governance and Traditional Affairs (2012-2014)
Chief Whip of the Official Opposition (2014-2019)
Leader of the Opposition (2019-present)
Federal Leader of the Democratic Alliance (2020-present)
Family
Steenhuisen has been married twice. His first wife was Julie Wright, whom he wed in 2000 and separated from in 2010. They have two children together. His second wife is Terry Kass Beaumont, whom he tied the knot with in 2014. They have one child together.