Anjelah Johnson husband: age, height, net worth, photos, music
Manwell Reyes, Anjelah Johnson husband, is a household name in the world of entertainment. He is an established musical artist and podcaster. Reyes is also known for the Nights At the Round Table (NATRT) podcast. Usually, he discusses a wide range of topics on the podcast, such as spirituality, love, and relationships alongside his wife and other guests. What else can you tell about Anjelah Johnson's husband?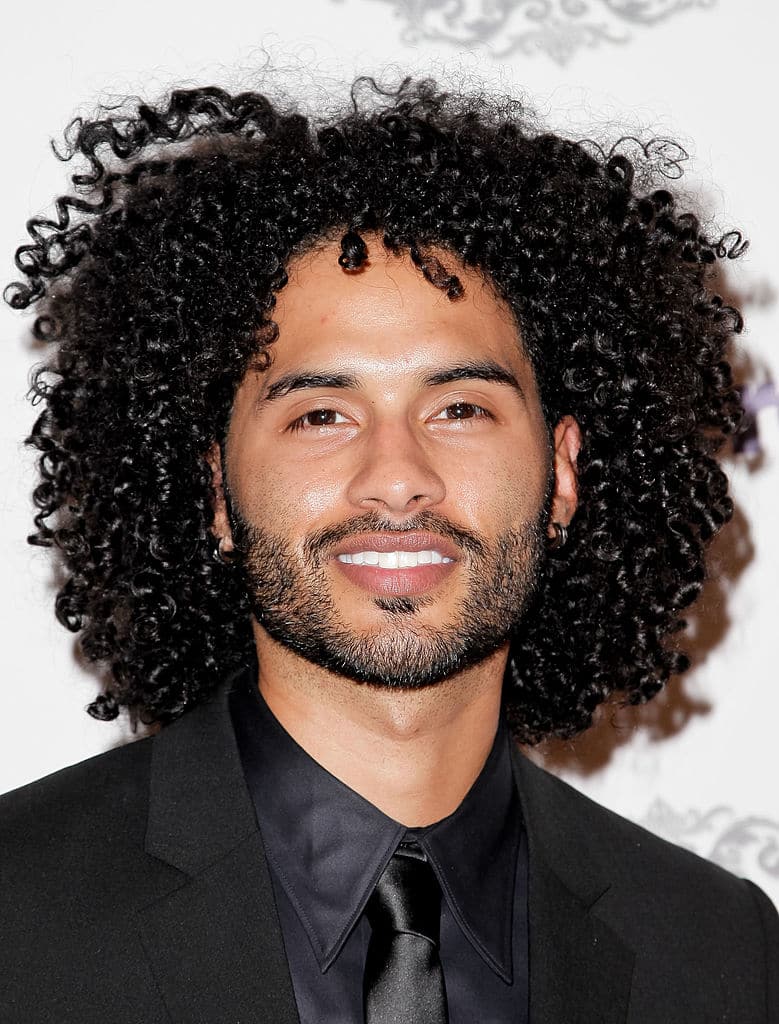 Actress Anjelah Johnson husband is a former member of Group 1 Crew, an American Christian hip hop band that operated between 2003 and 2017. He was the main vocalist of the group. Before its disbandment, he helped the band to release a considerable number of uplifting religious tracks. If you are a fan of gospel music, then you may find Manwell Reyes bio thrilling and inspiring.
Anjelah Johnson husband profile summary
Birth name: Jose Manwell Reyes
Date of birth: 28th July 1980
Place of birth: Germany
Age: 40 years old (as of February 2021)
Parents: Carmen Bultron Reyes (mother), Jorge Reyes (father)
Spouse: Anjelah Johnson
Occupation: Musical artist, podcaster, fashion TV host
Nationality: American
Anjelah Johnson husband biography
Reyes was born on 28th July 1980 into the family of Jorge Reyes and Carmen Bultron Reyes. His father is a former US military officer, while his mother was a singer. Where is Manwell Reyes from? He was born in Germany.
While he was young, his family moved to Florida, USA. As a result, he was raised in the US alongside his elder brother. So, what nationality is Anjelah Johnson husband? He is an American. The identity of his elder brother remains a mystery. Sadly, his parents separated at a tender age. Therefore, the two siblings were raised by a single mother.
How old is Manwell Reyes?
How old is Anjelah Johnson husband? At the time of writing, he is 40 years old. Considering he celebrates his birthdays on 29th July, he is a few months away from turning 41 years old.
Height
Apart from his attractive long curly hair, most people also adore his height. He reportedly stands 6 feet (1.82m) tall. This makes him taller than his wife, who is 5' 4¼" (1.63 m) tall.
Career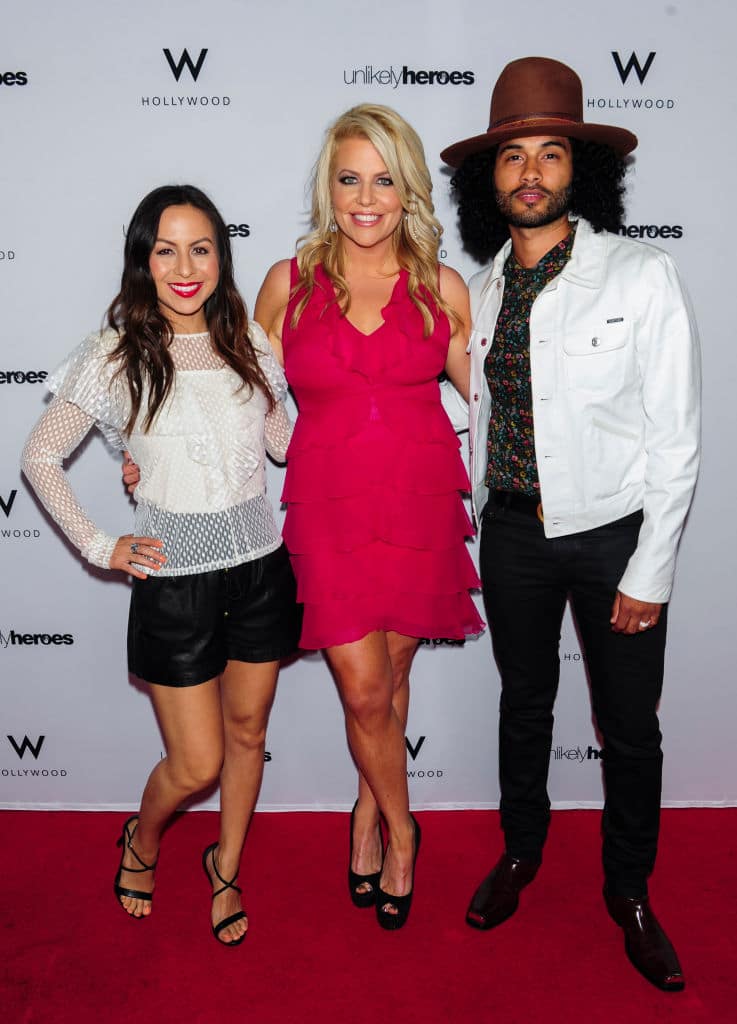 Reyes boasts of a long and illustrious career. Anjelah Johnson husband music career dates back to 2006. He launched his music career with Group 1 Crew. During his time in the Christian hip hop band, he proved his worth as the main vocalist.
He has worked with the best Christian musicians such as Blanca, Pablo Villatoro, J.Pollock, Sarah Sandoz, Chris August, Lance Herring, and Loren Clark. The majority of them are Group 1 Crew members. The group closed down completely in 2017, forcing him to go into a solo career. Some of his popular songs include:
Not the End of Me
Can't Go On
Burn
Wild Ones
Beautiful
A Little Closer
The Difference
Night of My Life
Lights Out
His Kind of Love
He Said
Goin Down
Forsaken
Dangerous
Keys To The Kingdom
Outta Space Love
Manipulation
Heaven
Walking On Air
Live It Up
Forgive Me
Please Don't Let Me Go
Walking on The Stars
Nights At the Round Table (NATRT) Pod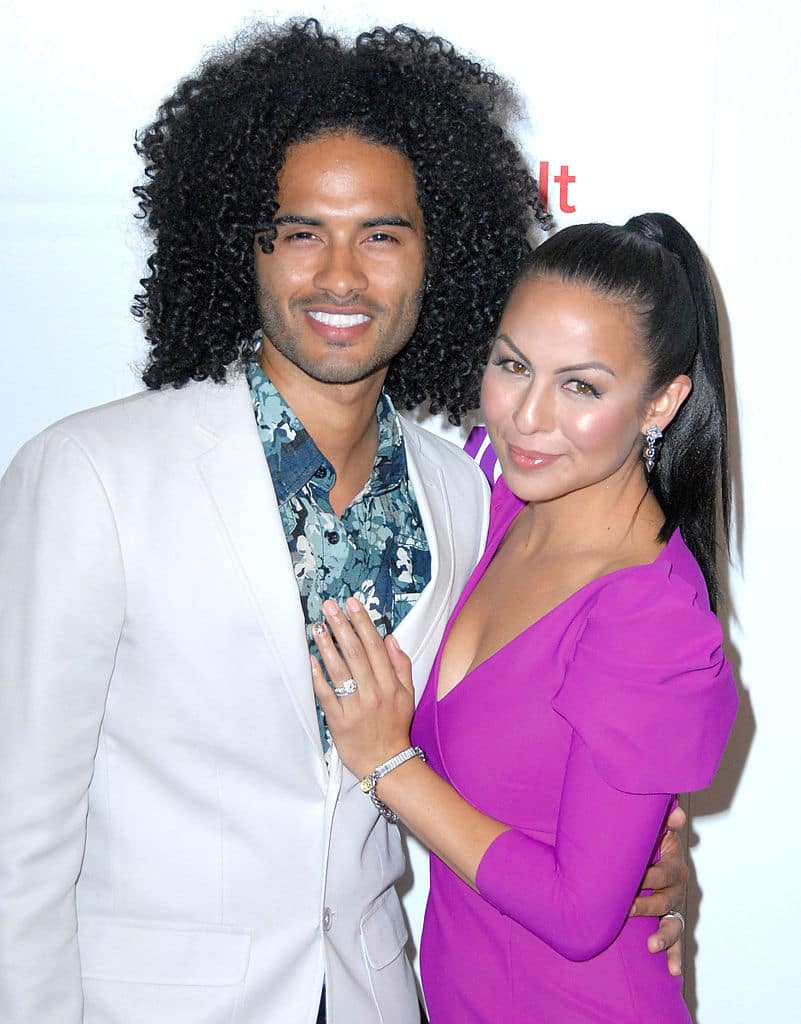 Anjelah Johnson husband Manwell Reyes founded the NATRT Pod in April 2019. Usually, his podcast touches on a wide range of issues relating to spirituality, relationships, love, and other social topics.
At the time of writing, he has published over 70 episodes. Often, he discusses these topics alongside his wife, Anjelah. At times, he invites guests to contribute to the discussions for the sake of his listeners.
Anjelah Johnson husband net worth
Reyes has, undeniably, had a successful career since he made his music debut in 2003. He has accumulated a sizable fortune, making him one of the wealthiest Christian musicians in the US. As of 2021, his net worth is under review.
Even so, some sources estimate his net worth to be around $1 million. On the other hand, his wife has an estimated net worth amounting to $0.5 million.
Marital life
Reyes and Johnson have been a couple since 11th June 2011. Their wedding took place in Half Moon Bay in California. The ceremony took place in the presence of their family members and close allies. While celebrating their 9th wedding anniversary, Reyes took to Instagram sharing the following emotional message,
IT'S OUR ANNIVERSARY! 9 years baby, and we out here just livin our life. Thank you for being my Queen and havin my back through all my crazy ideas. For your support and friendship. For all the things that you are that no one sees, but I get the privilege of witnessing. All I can say is thank you. I Love you babe! Next year we doin it big for #10 #Manjelah
They are yet to welcome a new member into their small family. However, the couple has one pet by the name of Banzo. Often, they consider the pet as their firstborn son. Interestingly, Banzo has his Instagram page, and he has over 16.8k followers.
Photos of Manwell Reyes
Where can you find the pictures of Anjelah Johnson husband? There are a bunch of photos on his social media pages. Normally, he shares pictures with his wife and fellow musicians. Here are a few of them:
1. Gorgeous hair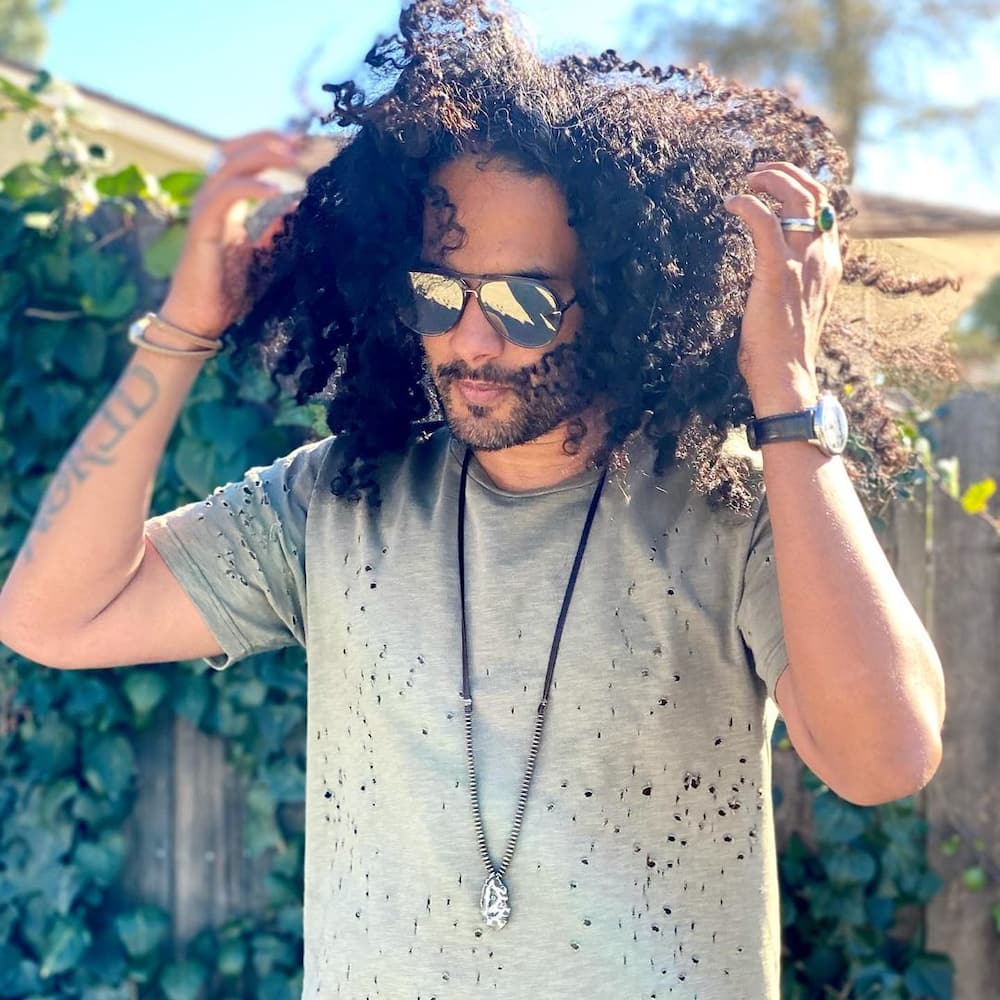 The 40-year-old has the most attractive hair worth admiring. Usually, he keeps the hair long, curly, and net, of course. The majority of his fans always envy it all the time, especially whenever he shares his pictures on social media.
2. Your number one fashion model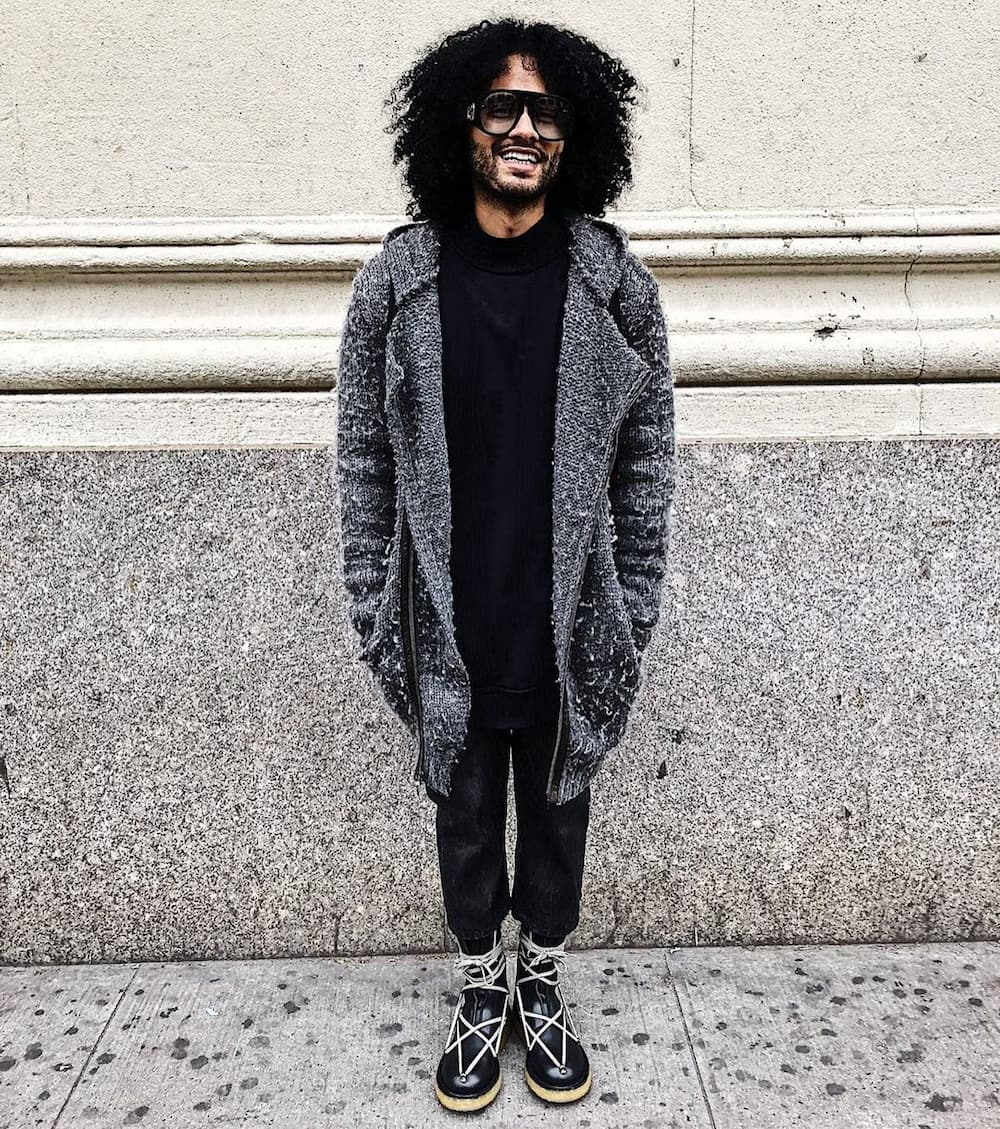 Apart from making good music, Manwell is known for his unique fashion sense. His strong passion for fashion started way back during his 20s. In 2014, he appeared on a few episodes of The Collective, a fashion show that aired on NUVOtv.
3. The perfect husband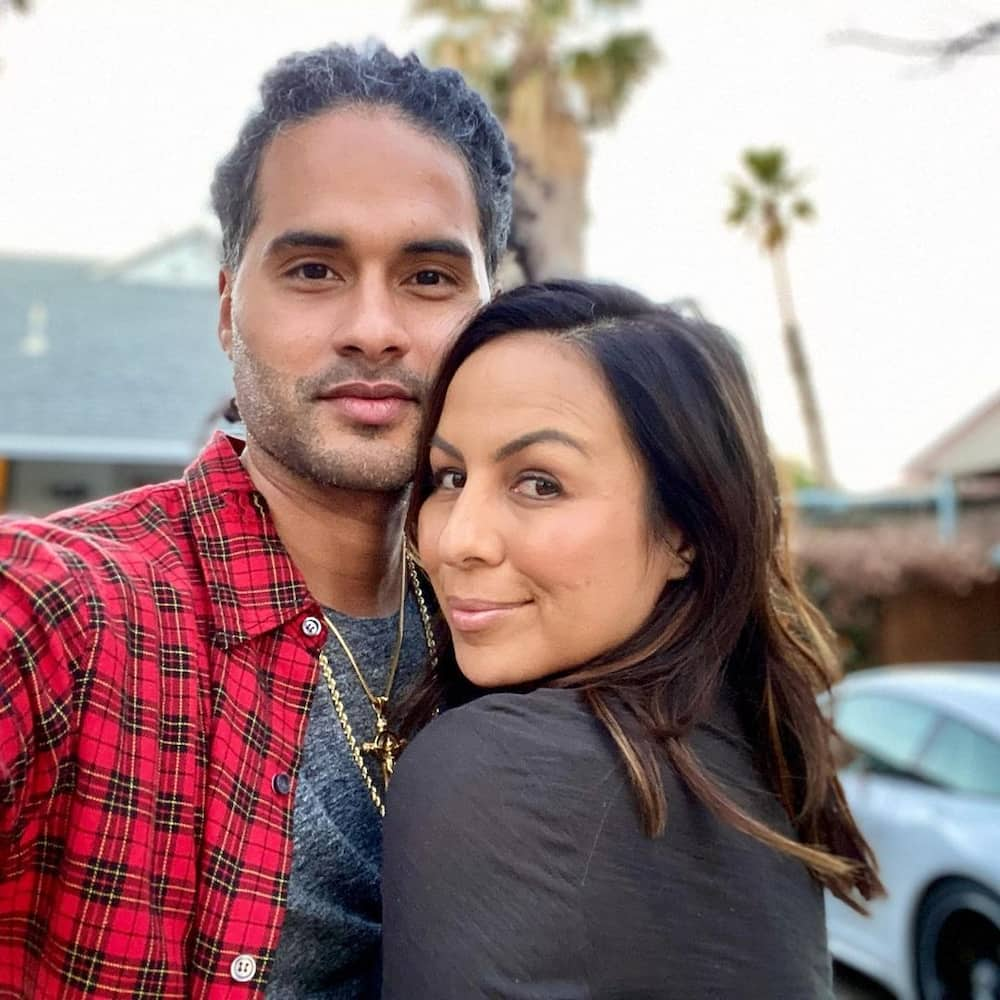 Anjelah has, in several instances, praised him for being the perfect partner. Judging by the praises, he is the type of man every lady would love to have beside her.
4. The ever-smiling one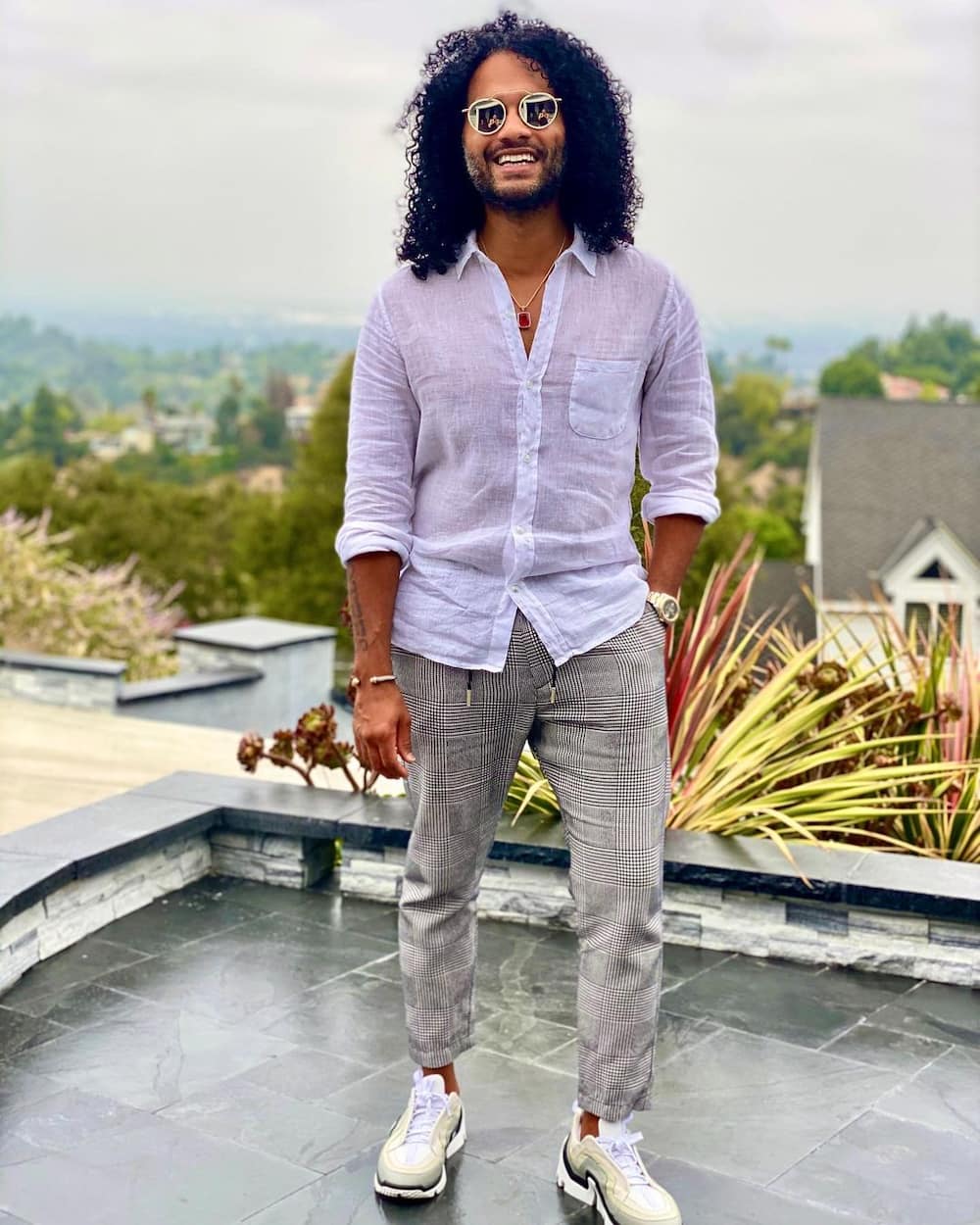 Manwell is a simple guy with an infectious smile. Judging from the majority of his photos, he hardly frowns. Perhaps, this explains why most of his fans rely on him for spiritual, love, and relationship advice.
Indeed, Anjelah Johnson husband is a diligent and passionate individual. His music career and love life are among the most adored aspects of his life. Also, Reyes' podcast has been helping many people to grow spiritually and overcome various social issues.
READ ALSO: Who is Tom Selleck partner? Is the Hollywood star a married man?
Briefly.co.za published the biography of Tom Selleck partner. He is married to actress Jillie Mack who is known for Magnum, P.I. (1984-1985), Tales from the Darkside (1987), and The Queen's Nose (2000). The couple has been married for more than three decades.
Actress Jillie Mack and the veteran actor welcomed their firstborn child, Hannah Margaret, in 1988. Their marriage is among the most successful marriages in Hollywood. Also, his husband has an estimated net worth of $45 million as of 2021.
Source: Briefly.co.za