25 Cute short curly hairstyles for black women to try in 2020
All ladies of African ancestry know that getting those cute curls can be a tough job, but the results are always worthwhile. African hair has been blessed with beautiful curls, and they all vary from the type of hair one has. The curls go from just curly to very kinky. Well, 2020 should be a good year for all of you, especially anyone with short hair with these short curly hairstyles for black women.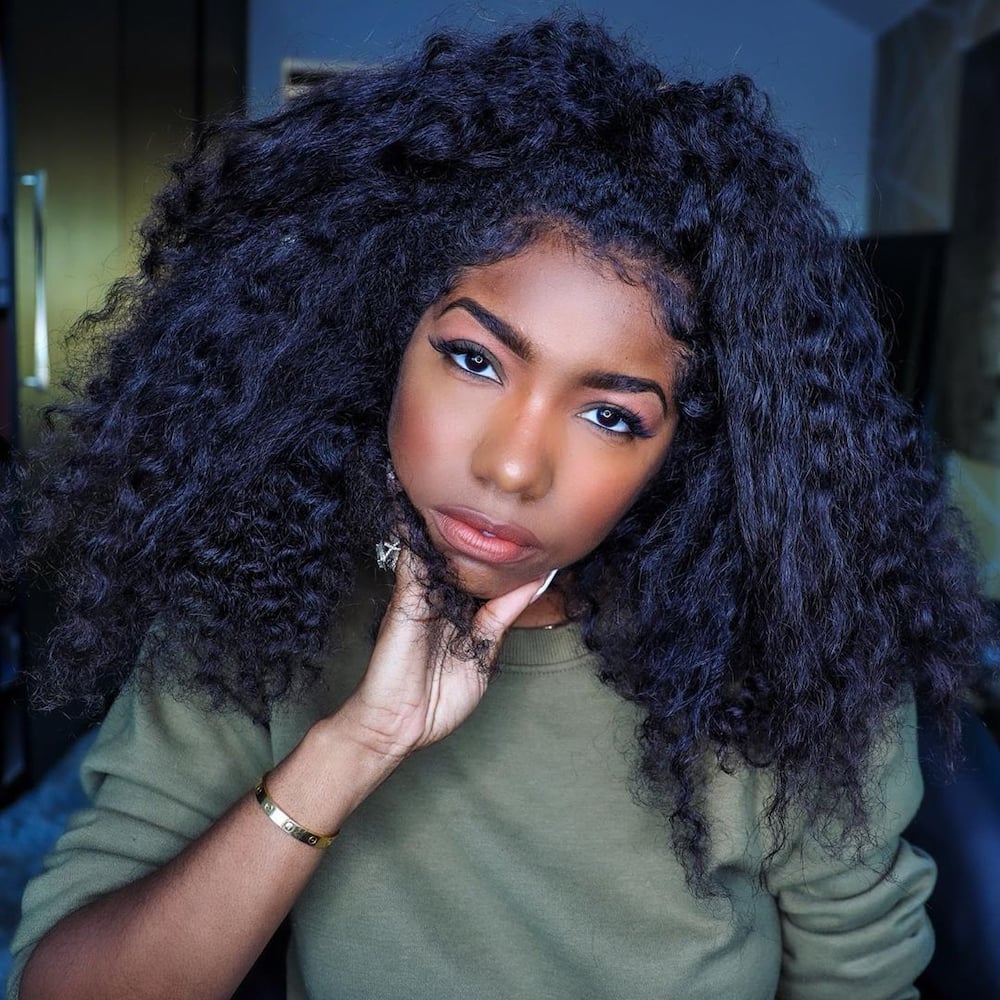 As the years go by, more and more African women or women with African ancestry continue to embrace their natural curls. Short hairstyles for black women with curly hair is trending. Short curly hair for black women can be a huge hustle especially if one does know how to manage it. Here are a few styles you can wear to get your desired look.
Curly hairstyles for black women with short hair
Below are short natural curly hairstyles for black women:
1. Curly with a cut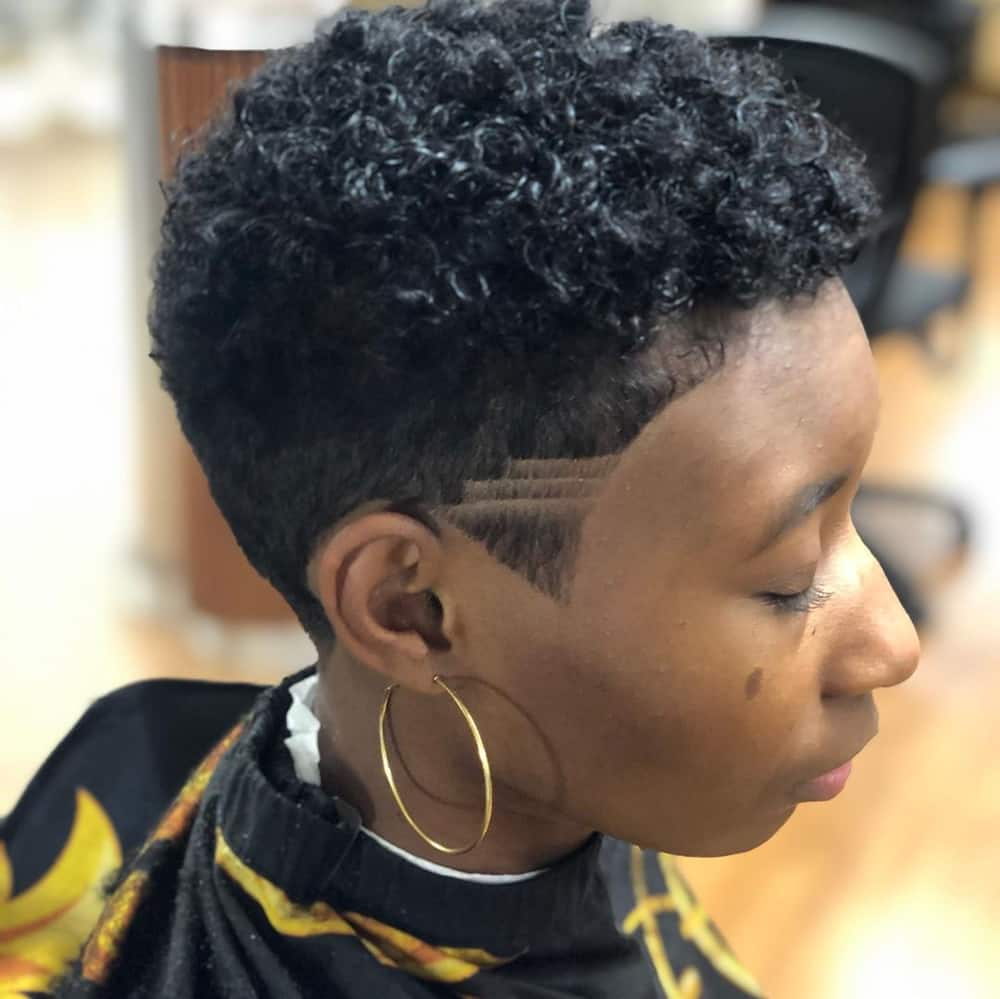 You can change it up by adding a simple cut on the side, and it will compliment your entire style.
2. Coloured buzz curl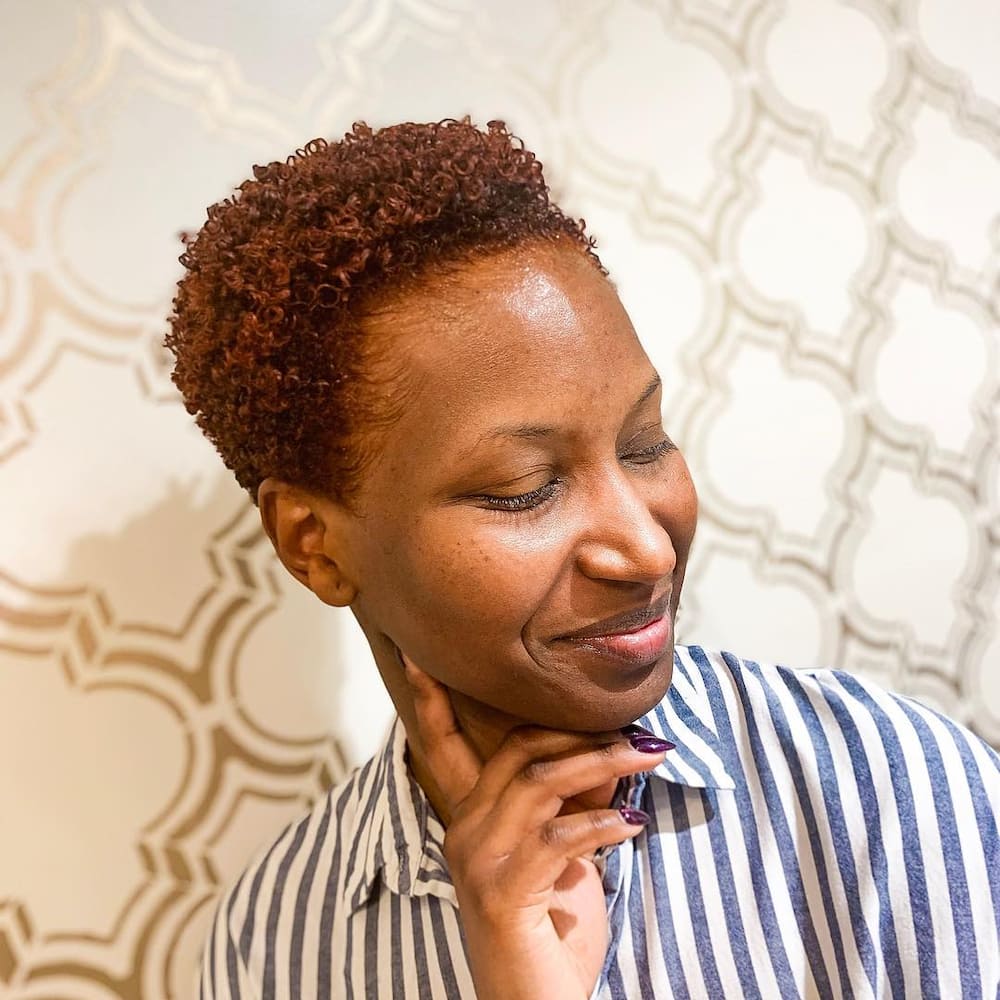 Experimenting with colours is always a lot of fun. So if you are one of those women who grow tired with their haircuts pretty fast, you can try changing the colour.
3. Curly bangs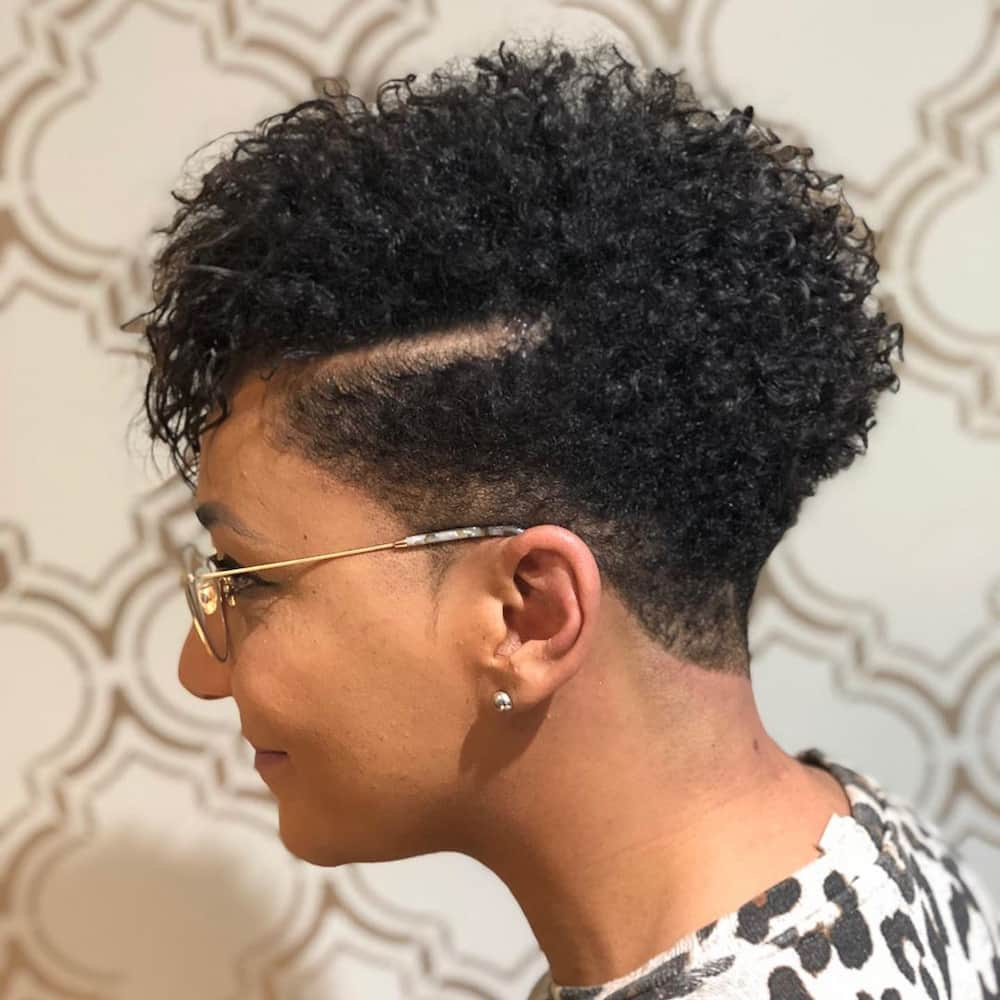 The haircut would look great in almost everyone. Make sure you maintain the curls so as keep the feminine look and also look great. The style can be an easy go-to short curly hair black women can rock any day.
4. Short coils with a side part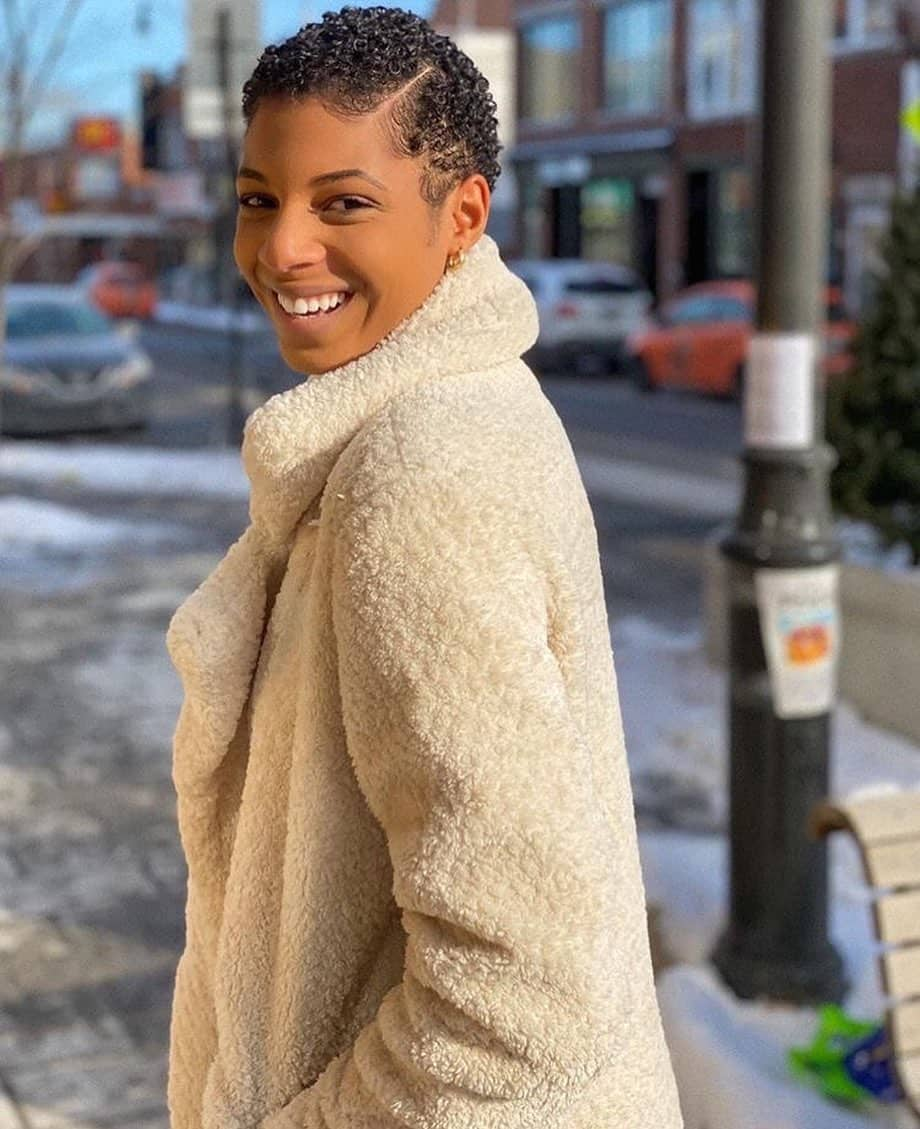 A side part line of the short coils gives the hairstyle a very classy and elegant look. You can add some sheen spray to give it that shine.
5. Curly Bob with a side part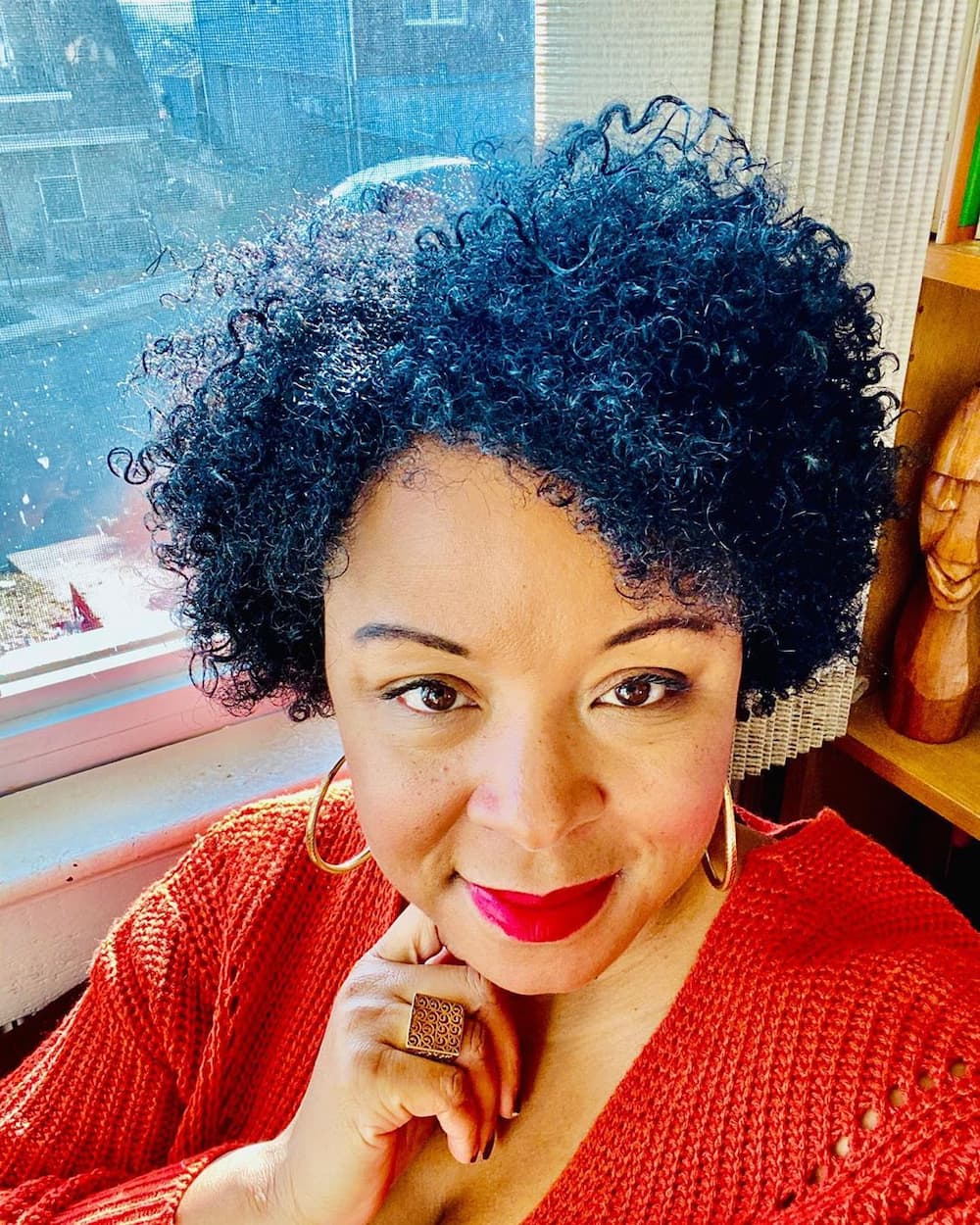 This a look that will save you time in the morning for several days since you can ways it for 2-4 days. It is a great look and, do not forget, the trick is all in the layering to make it look thick and neat.
READ ALSO: 40 latest short haircuts for black women
6. Curls with waves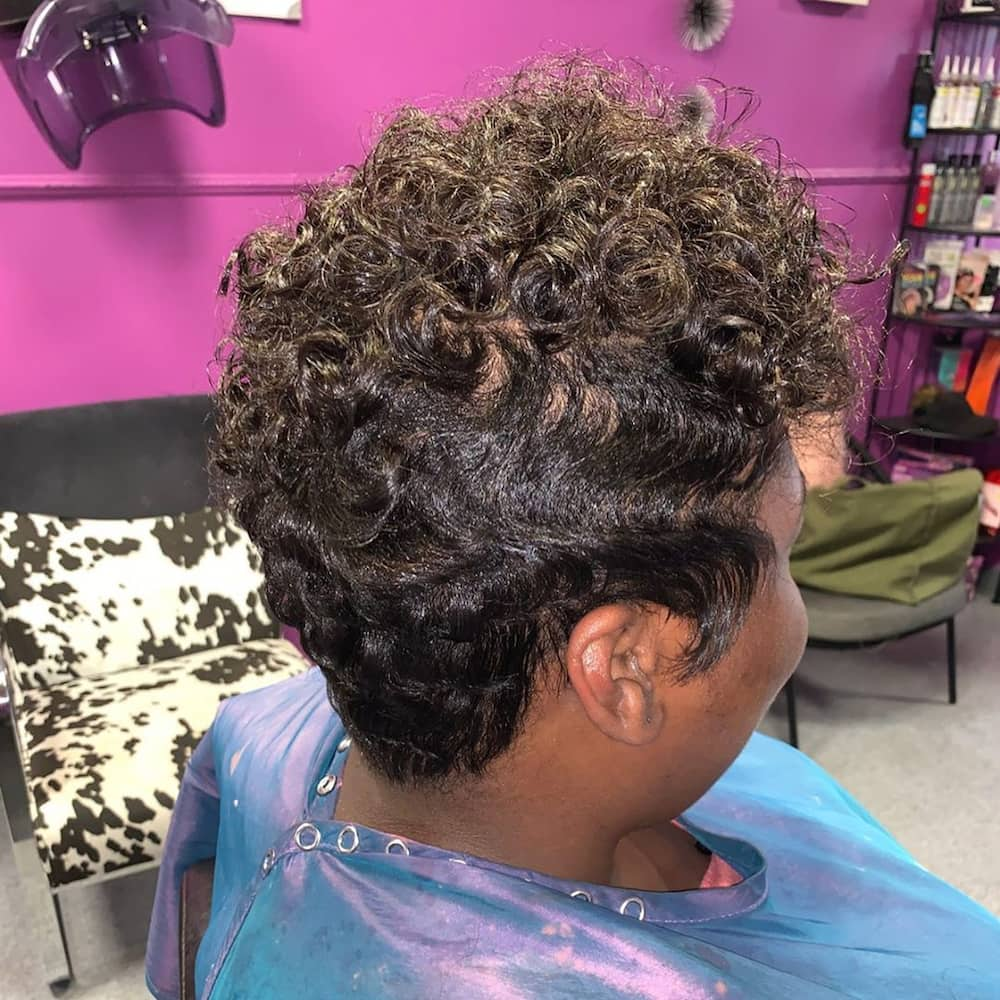 Waves and curls are an ageless look. It is more popular with older ladies. Visit a professional hairdresser that knows how to get those waves right they will last longer.
7. Short curly black hair Mohawk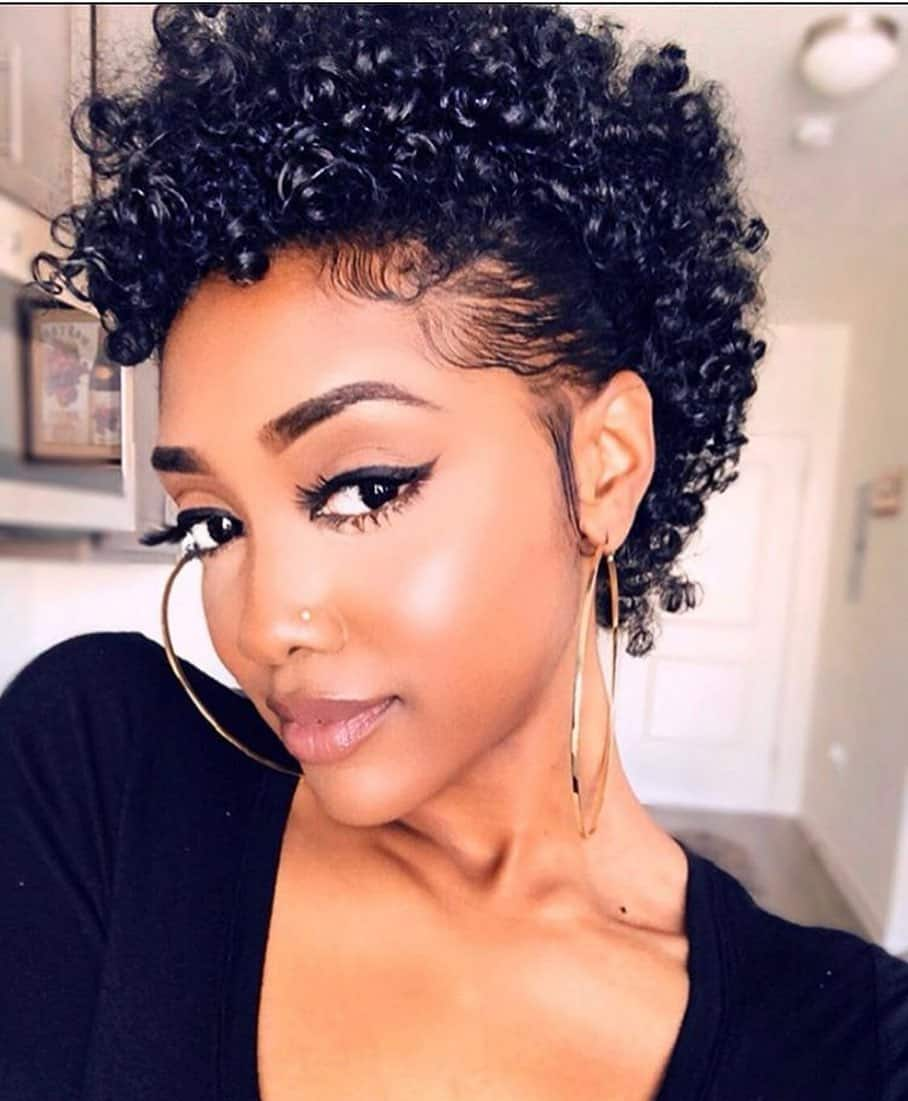 In this look, make sure the sides are well laid together with edges to give it a silk press like appearance.
8. Puff bun extension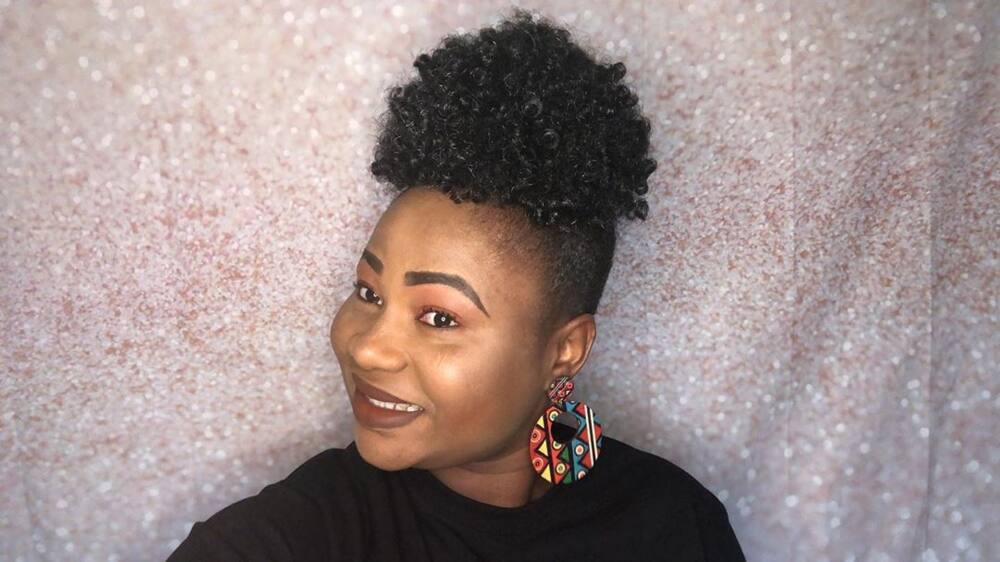 Many ladies who want to give the appearance of a bun can go for this look. You can put it in a high or low bun. Just make sure you get a good quality extension that will match the colour of your hair. It will make it appear like your real hair.
9. White short afro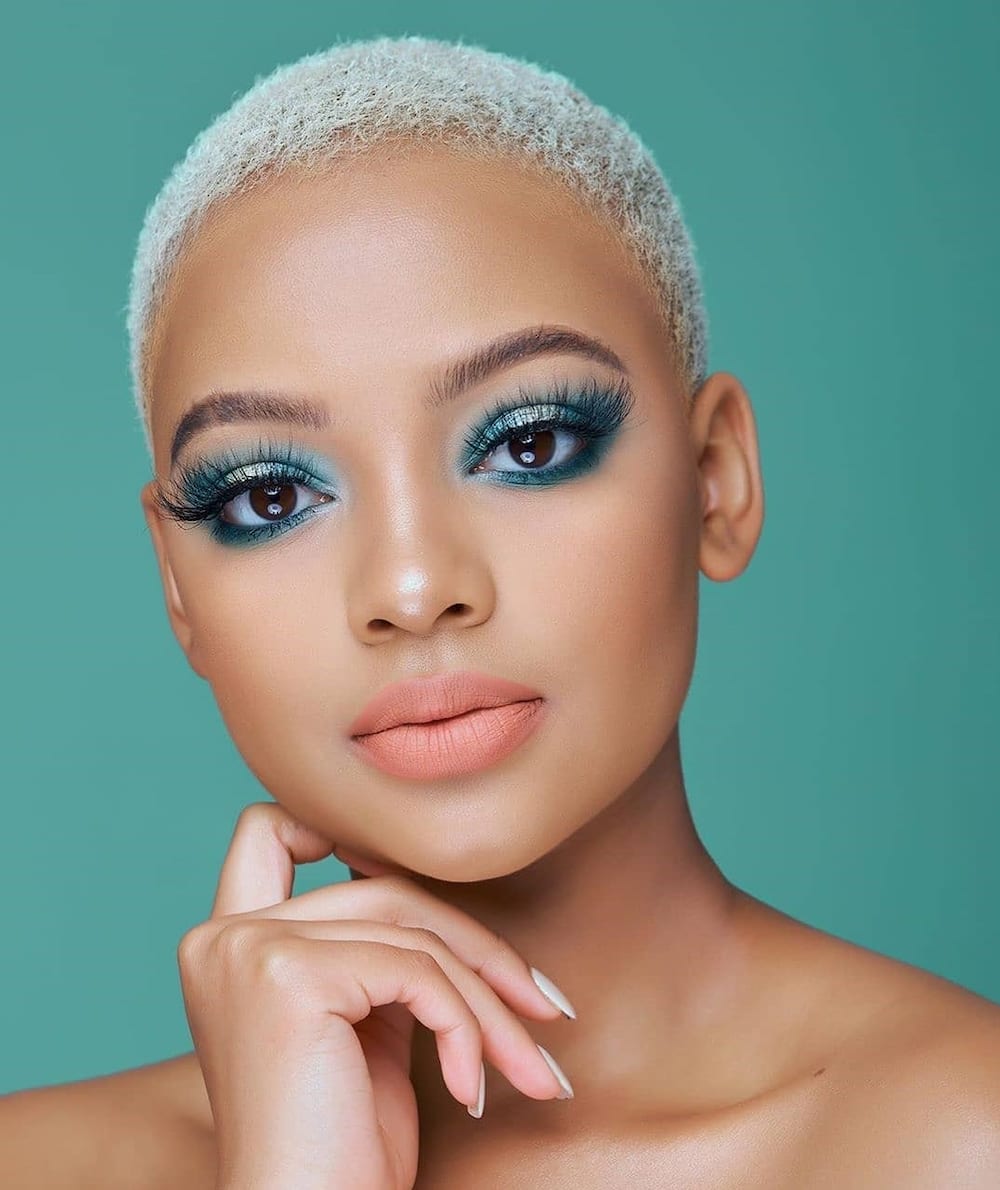 Getting this major haircut is a big trend among some celebrities, so we might join them. It requires you to ooze total confidence while you wear it since it is a very bold look, primarily because of the colour.
10. Black short curly hairstyles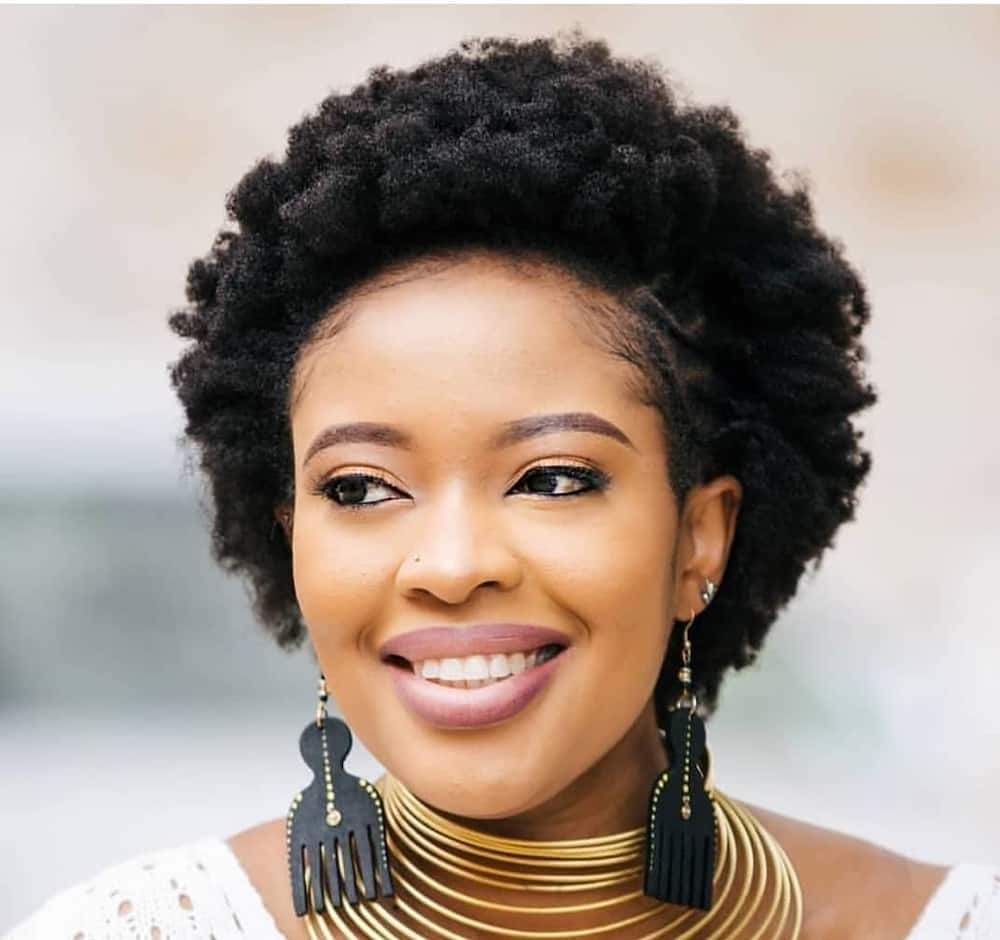 If you do not want the vintage afro, you can go for this more modern afro look. You can combine it with one or two very short cornrows if you desire to add more style to it.
READ ALSO: Best hairstyles for black women in South Africa
11. Wild Afro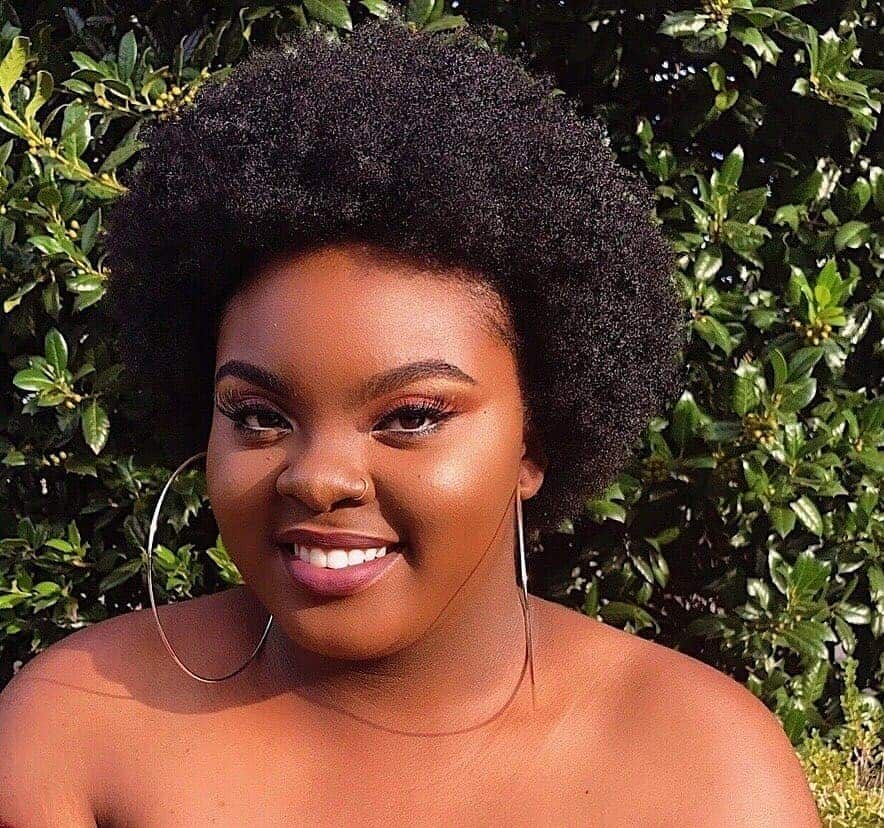 An afro is a stylish vintage look that many ladies always want to pull off. For this style, ensure you have the right products and gently comb your hair upwards. Do not forget the tap; it does the trick in calming the wild strands that never seem to settle.
12. Wash and go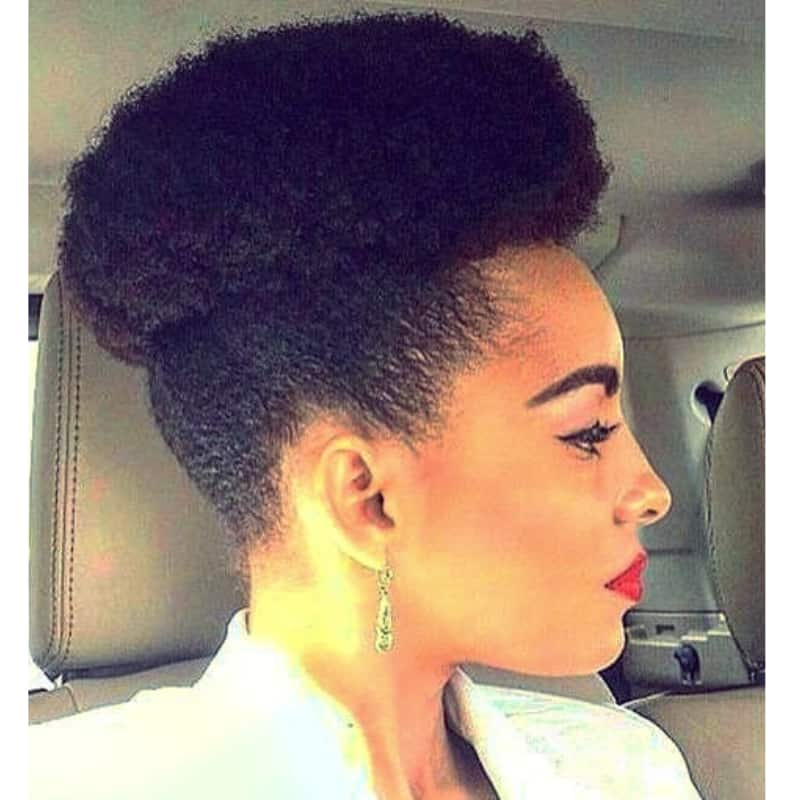 Curly hairstyles for black women vary from style to style. At times you do not have the time to style your hair, and this becomes an easy option.
13. Short curly weave hairstyles for black women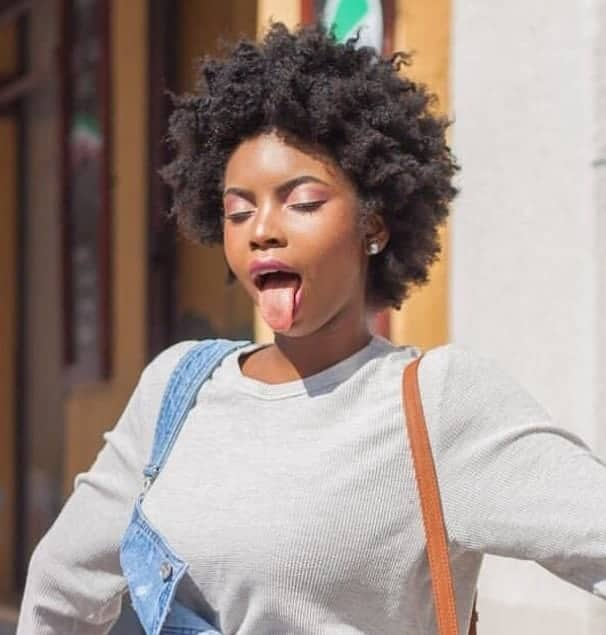 A kinky weave is an excellent style to give an appearance of thick kinky hair. Get good hair that you know will be easy for you to manage so that you can pull off this look perfectly.
14. Twin puff buns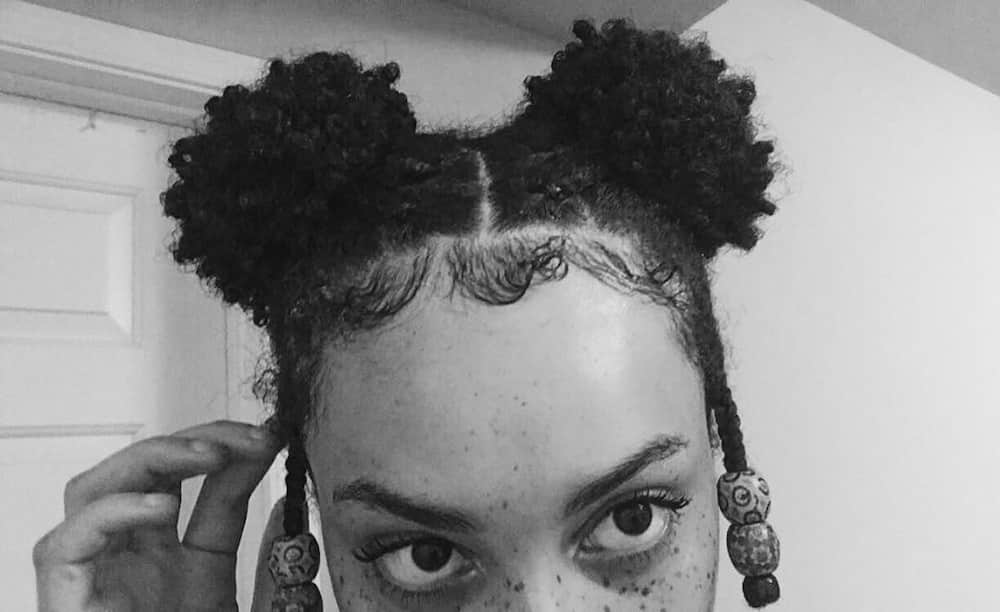 Twin buns or as some would call it pussycat buns are a cute and adorable style for both kids and the younger ladies. To give it a more adult appearance, you can plait short or long cornrows on the side and wear the beads.
What are the short curly hairstyles for black women?
Here are some short curly hairstyles you can try out:
15. Short coils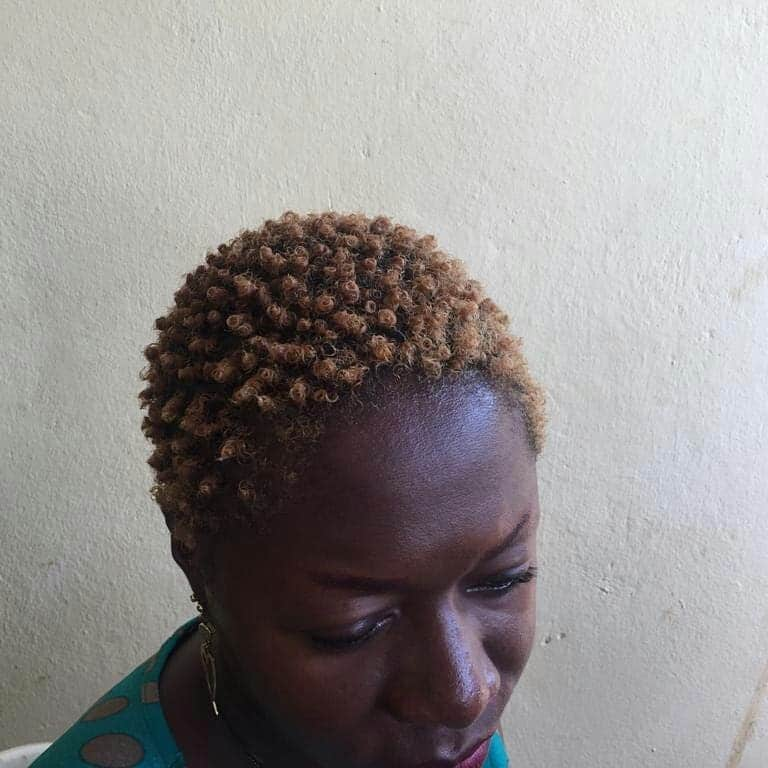 Having very curly hair comes as plus for this style. You only need about an inch of hair, and then you can rock it.
READ ALSO: 100+ latest haircuts and hairstyles for short hair
16. Clipping on the side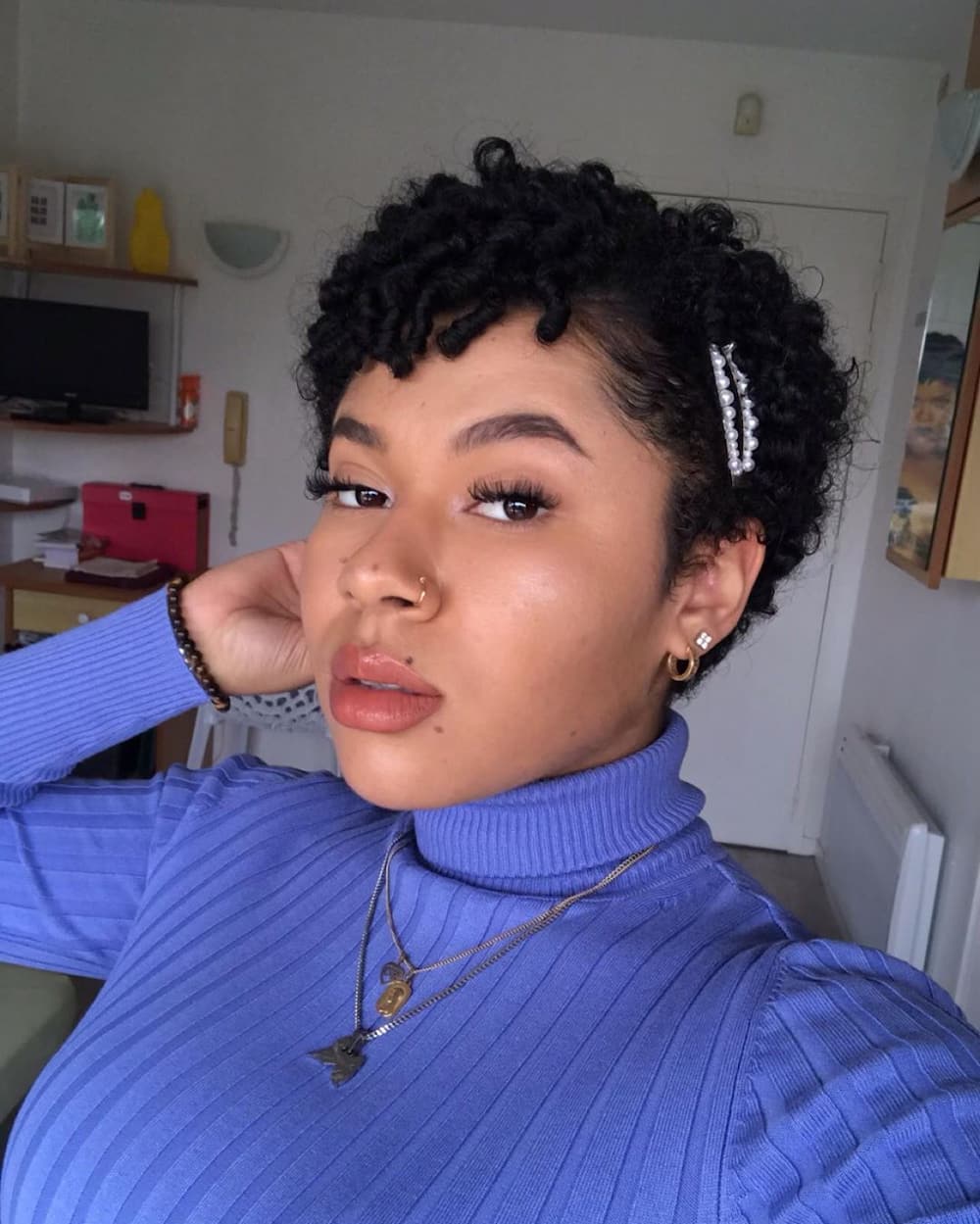 Adding clips or pins to a look changes it completely. Depending on preference, you can add clips that suit your taste or the style you are going for, especially for occasions and events.
17. Long blond pixie curls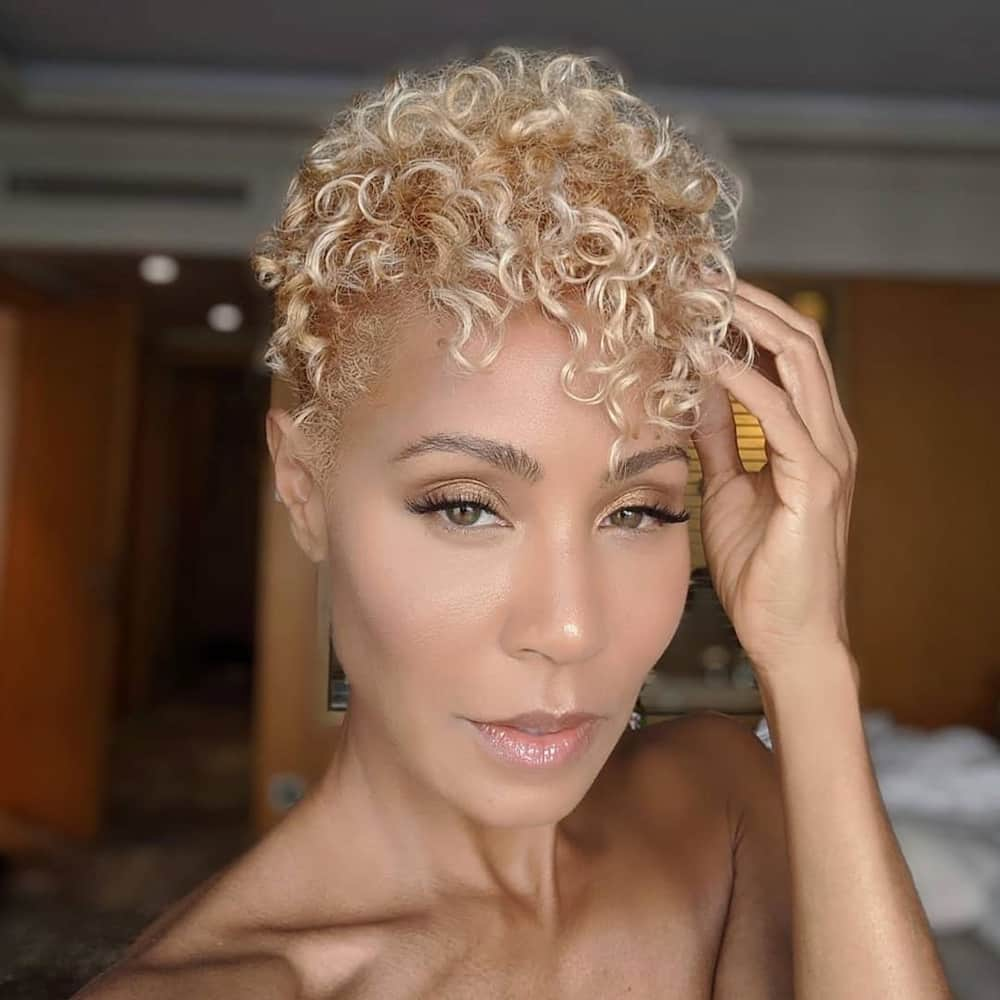 This is the sort of look that would make any black woman look younger. Leave the curls at the front to make them look like wild bangs.
18. Sunset with a flower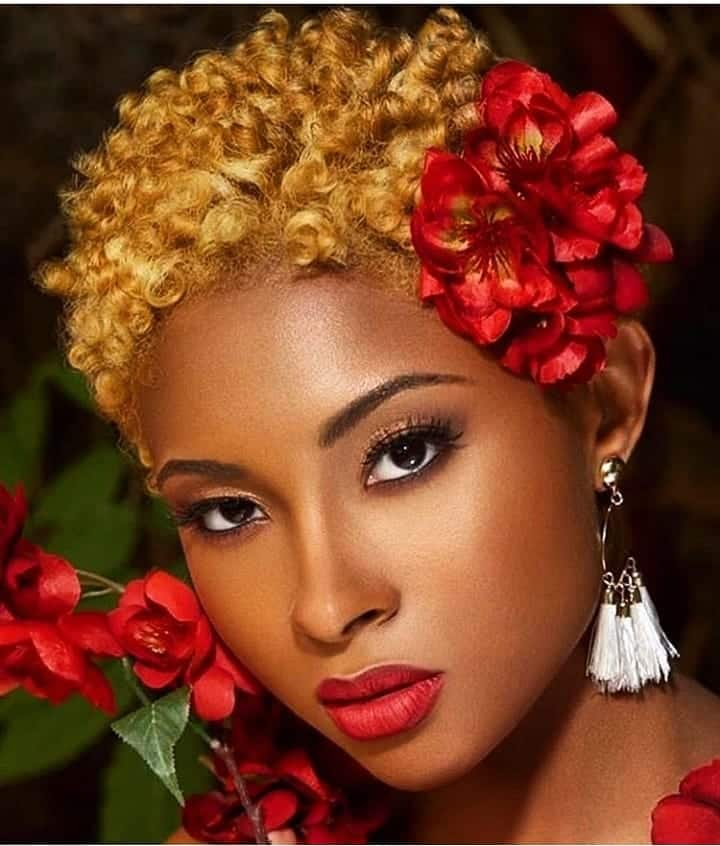 This a beautiful look to wear for photoshoots, events, picnics, or just a walk on the beach. You can wear different colours and types of flowers depending on what suits you best.
19. Wild colours with cornrows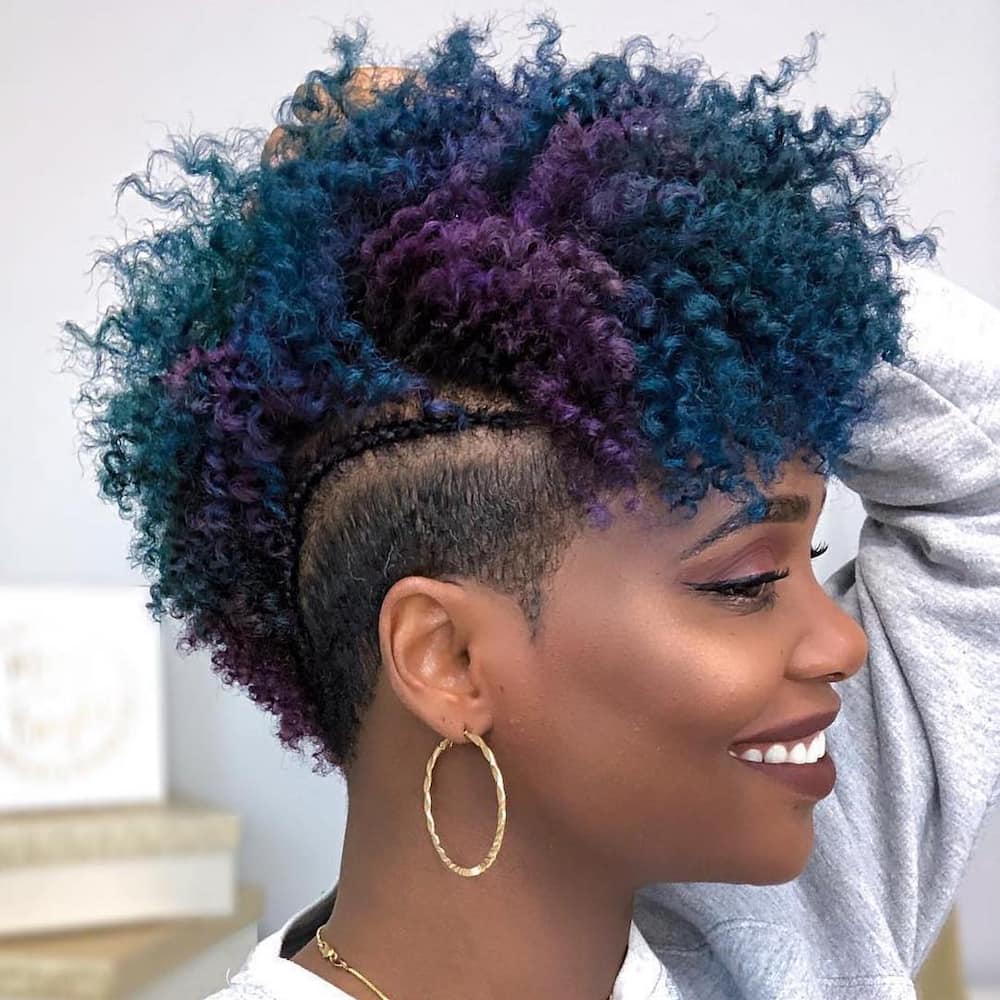 If you love going wild with colours, you should consider this look. Since the hair is short, you can experiment with the colours you like.
20. Dusky pink curls
The rose gold look screams elegance and royalty. With well-laid edges, your look will ooze of class, therefore, giving an excellent first impression.
READ ALSO: 30 natural short hairstyles black hair with images 2019
21. Bun on bun hairstyle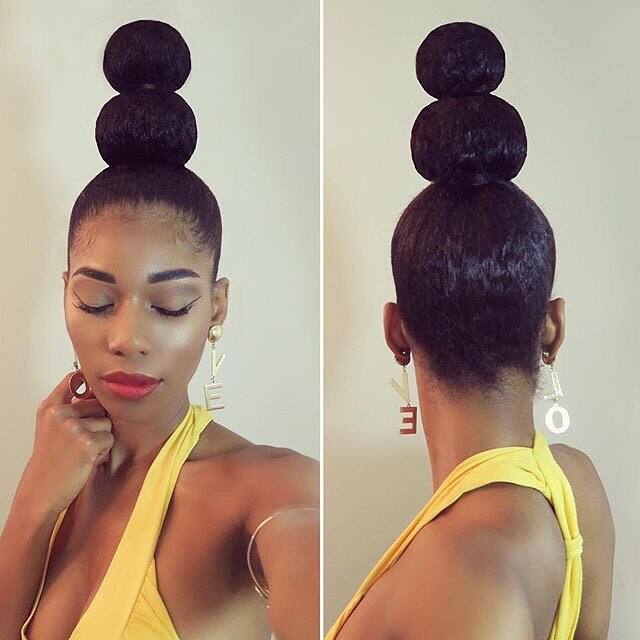 If you are getting ready for an event or a photoshoot, the look above will be the fashion statement you will need.
Short curly hairstyles: black hair
Below is a list of casual hairstyles you can pull off on any other day:
22. Headwrap updo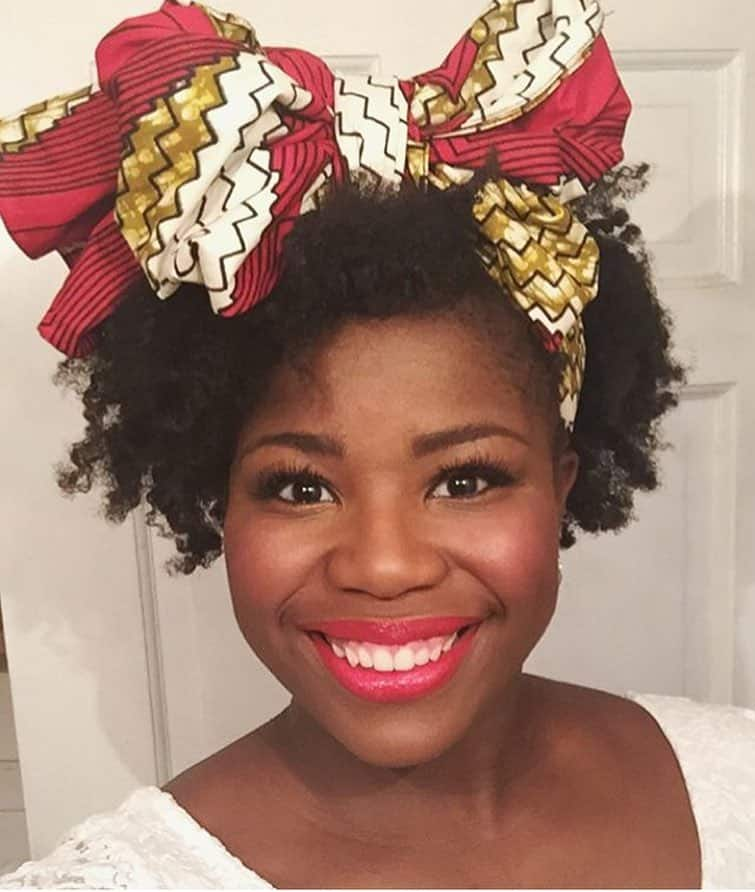 Headwraps are quickly gaining a lot of popularity among black women. Getting the right type and style can be cumbersome, but the above look will make it simple and less tedious.
23. Short curly hair: black girl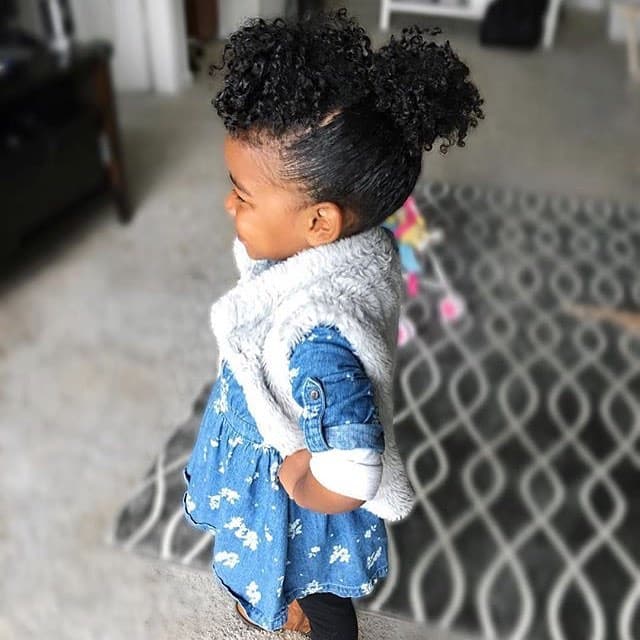 It is essential to teach your kids to love the beautiful African curls from a young age. Getting good hairstyles such as this should help them see the beauty in them.
24. Bantu Knots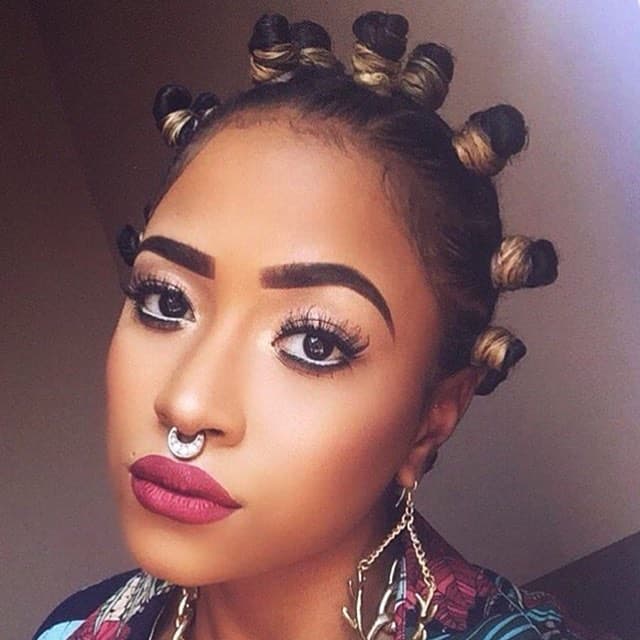 Bantu knots are always an excellent protective style. You can also stylishly wear them during the day for casual occasions.
25. A casual look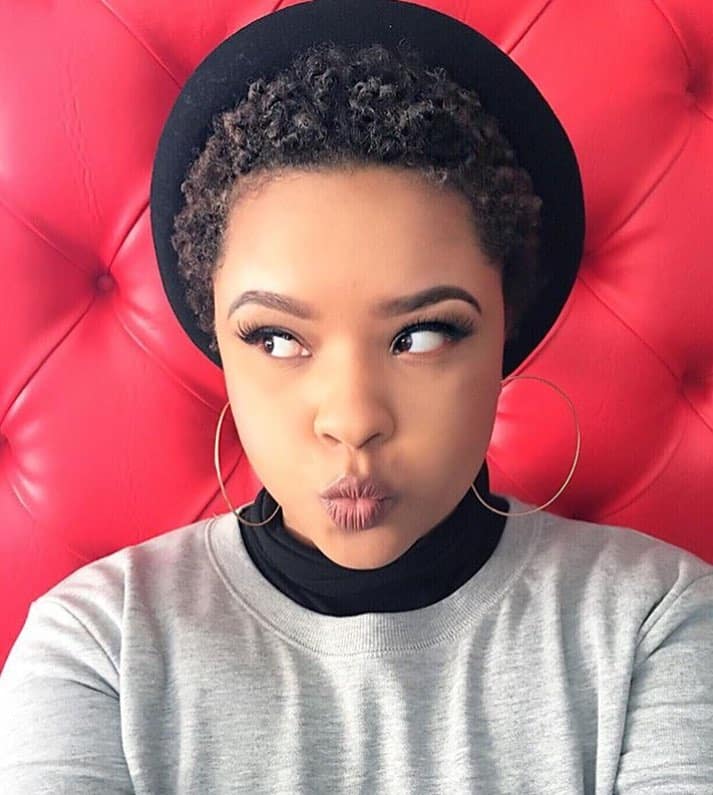 Not in the mood for a complicated look? Do not worry, you can do this wash and go then put your favourite hat or a fedora. This will give the look a casual yet classy style.
As black women, we should all learn to love and flaunt our hair, whether curly or kinky. African hair is beautiful and you only need to know how to take care of those curls. With the short curly hairstyles for black women listed above, you should be covered for the entire year.
READ ALSO: Latest Nigerian cornrow hairstyles
Source: Briefly News