30 best hair colours and trends for 2020
Women have perceived hair colours as an essential part of beauty for centuries. In 1500 BC, Egyptian ladies used grey extracts to dye their heads. The Romans and Greek discovered a formula for a permanent black dye. More shades of various colours have been discovered over the years by the legends in the beauty industry. Do not miss out on the hair dying trends that the modern ladies have adopted in 2020.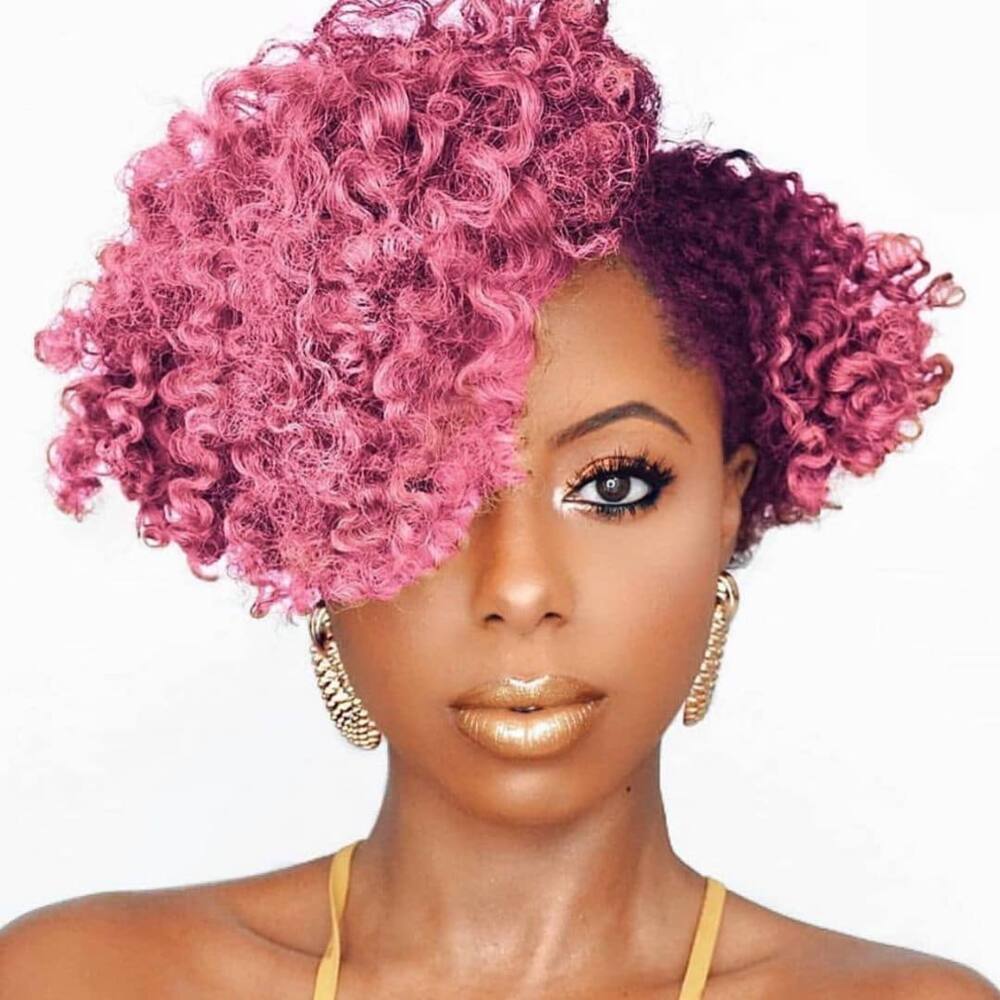 Coloured hair is easy to maintain. Choose a dye and style that will enhance the unique features on your face. An experienced stylist will help you to settle on the right dyes and styles. Do not shy away from funky hair colours.
What are the latest hair colour trends?
Photos will help you to understand the top dyes that you should try out in 2020. You may not remember the name of the pigment or style; hence take a screenshot of those that will catch your attention. These are the lovely pictures of more than 30 popular hair colour ideas this year.
Blue dyes that will enhance the beauty of your face
Cool royal blue dye
Make people drop their jaws in awe by dying the head with blue tones. It is as easy as blending the colours of your outfits. It is challenging for many people to differentiate royal blue from navy blue.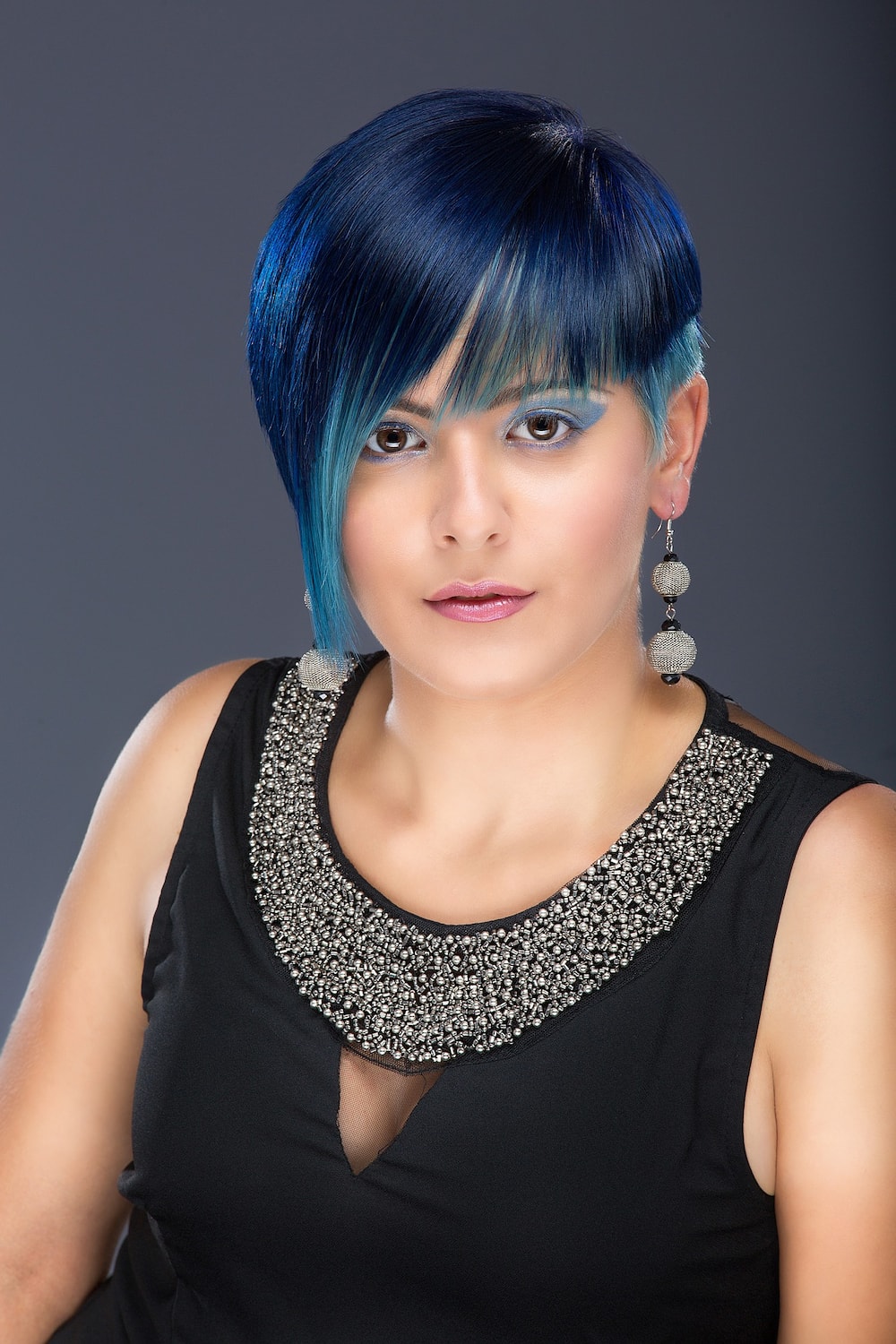 Supper bright sky blue hue
The dazzling sky blue is a mischievous color that needs a glowing skin tone. Pastel sky blue shade will evoke feelings in people. The turquoise shade is the best if you want pure blue.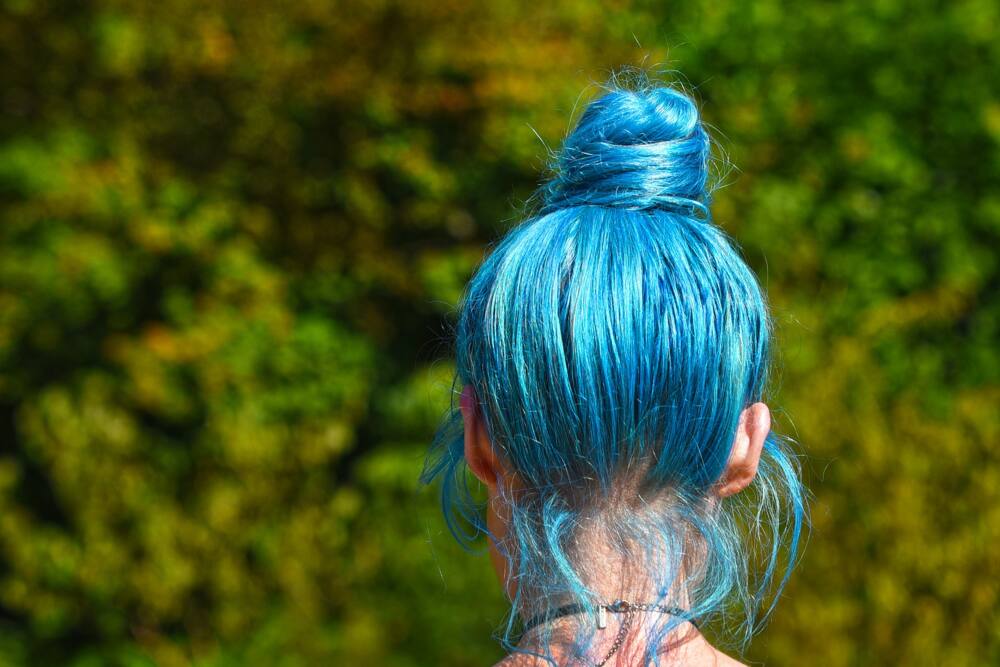 Soft navy blue shade
This is the most famous blue pigment that people use. It is not as shouting as sky blue. If you do not want to draw attention to yourself, but you are dying to have the blue hue on your head, this is the dye for you.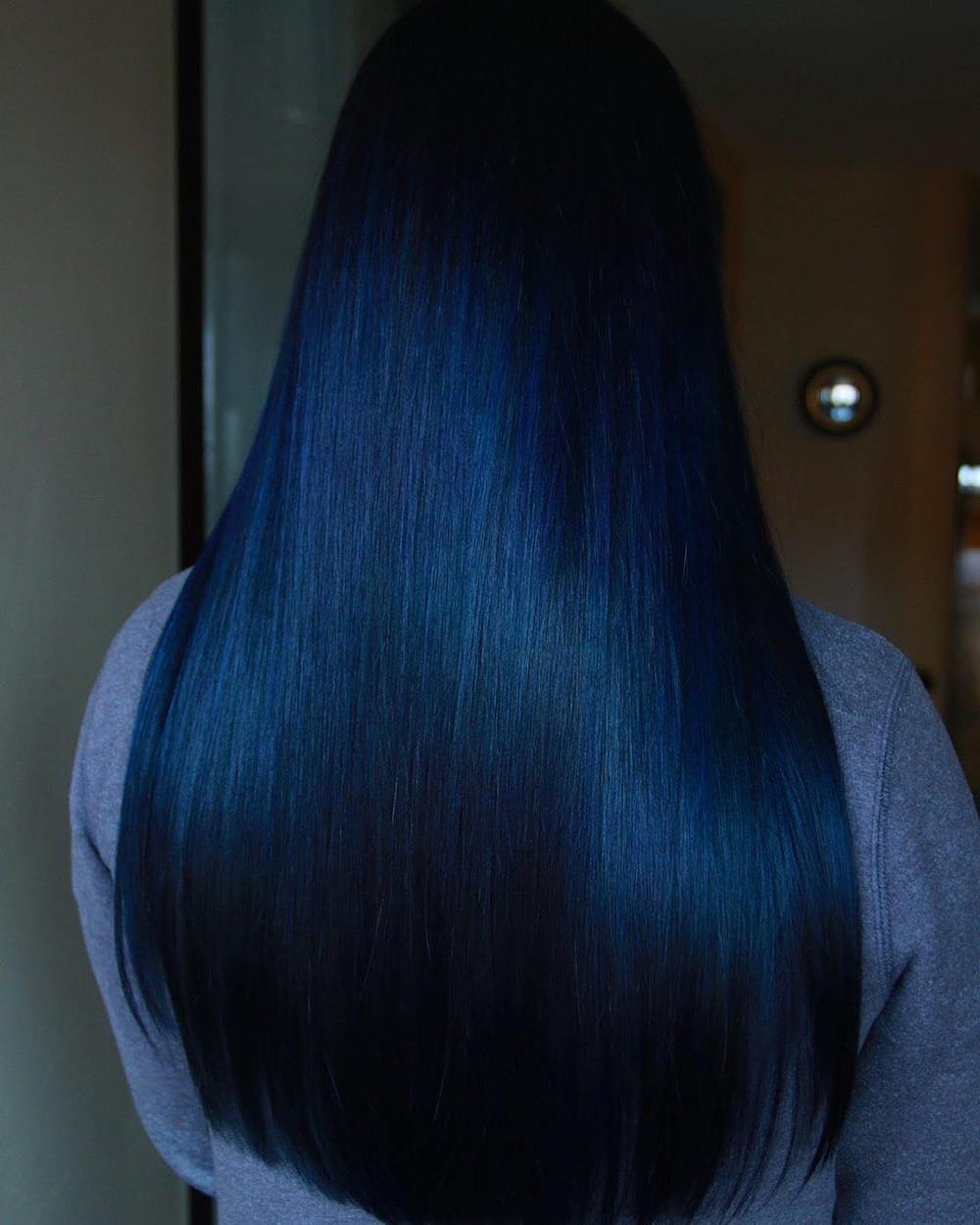 Prussian blue highlights
Prussian blue highlights are the best when mixed with grey. There are several styles of blue highlights.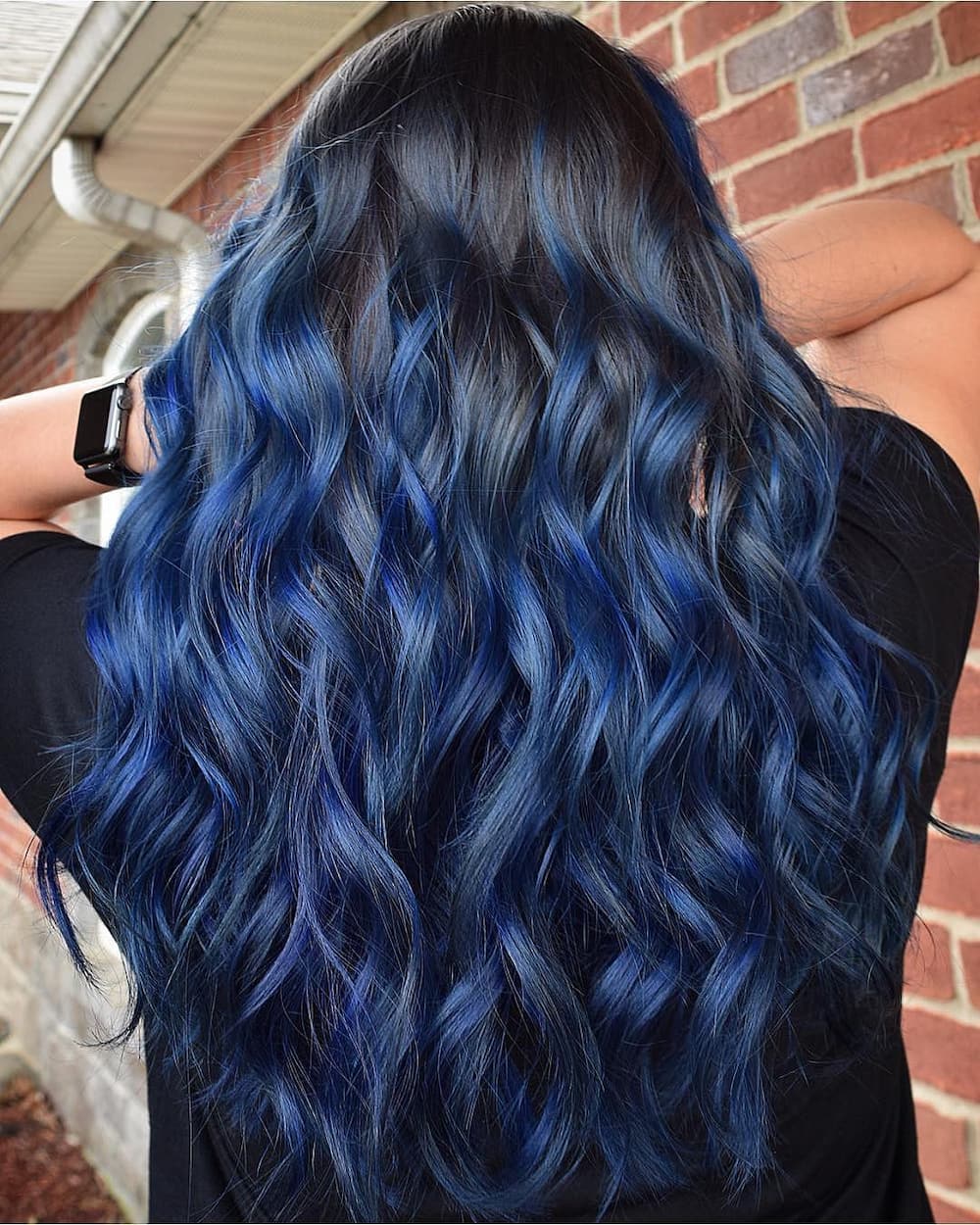 Varieties of pink hair shades for beautiful ladies
Pink is a ravishing tone that can be used as highlights, or you can dye the entire head pink.
Watermelon pink
Bright or pastel hues of pink enhance the beauty of lighter skin complexions. Those who have darker skin will always stand out is dark shades of pink.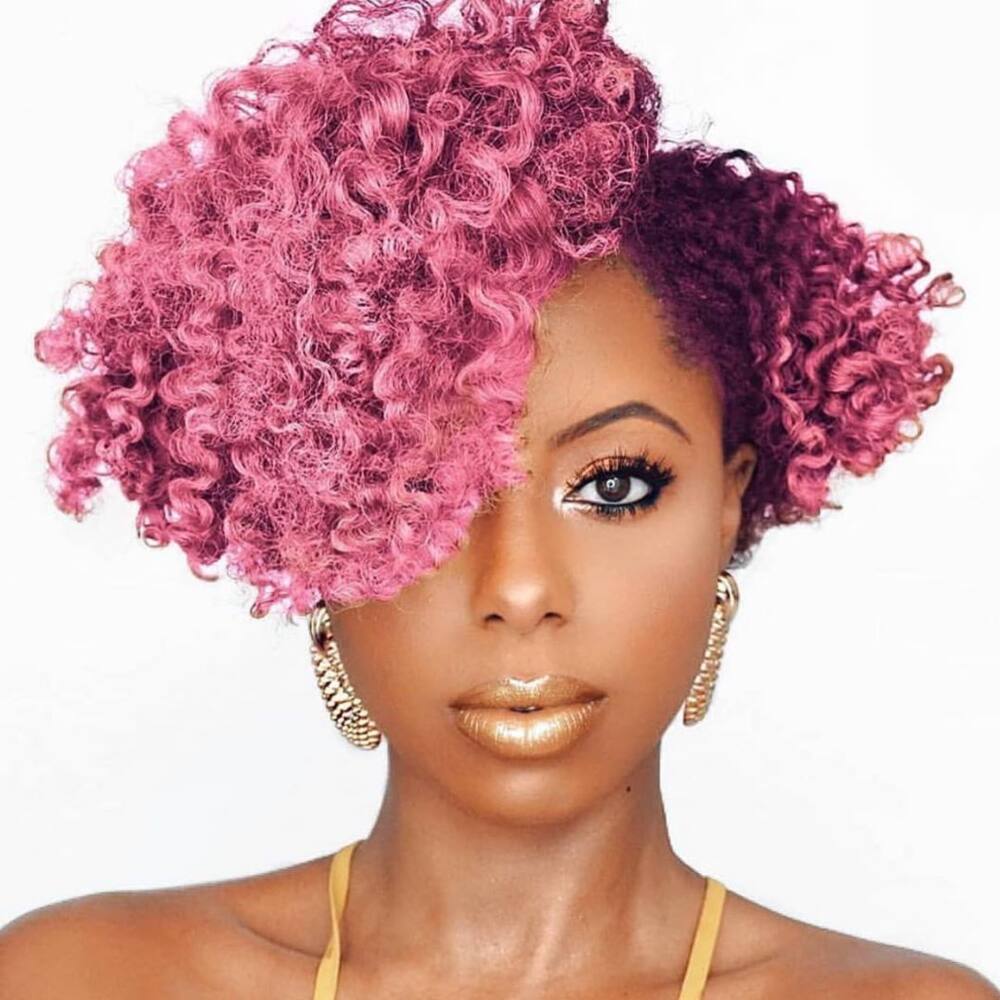 Intense magenta pink balayage
A mixture of magenta pink with blue and the wine-red dye looks impressive. Create a version of insanely fun shades to have a flirty appearance. All eyes will be on you if you wear this style on your head.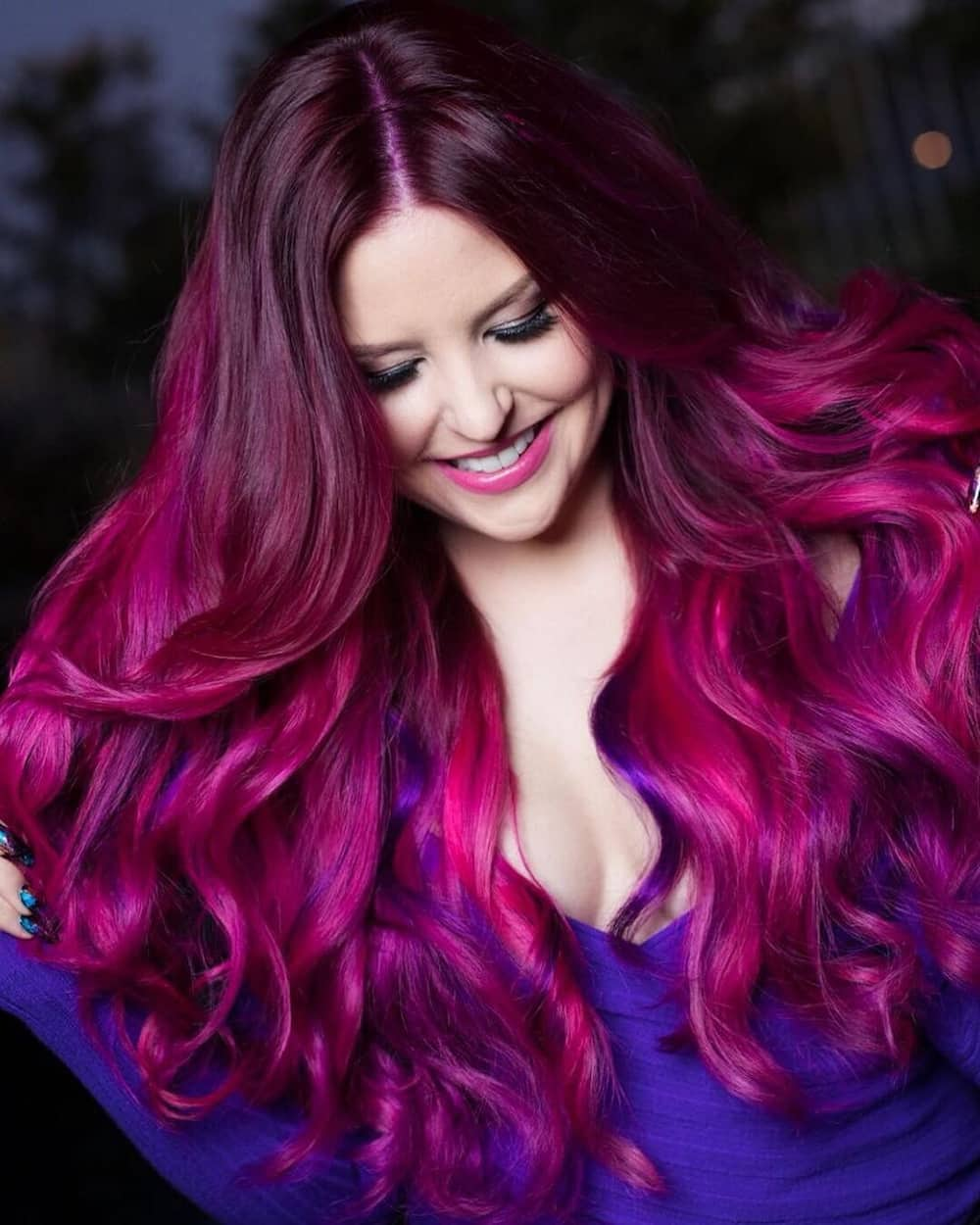 Hot pink ombre
The hot pink pigment is both daring and unique. Mix it with soft tones to mitigate the brightness of the hot pink if you have a warm skin tone.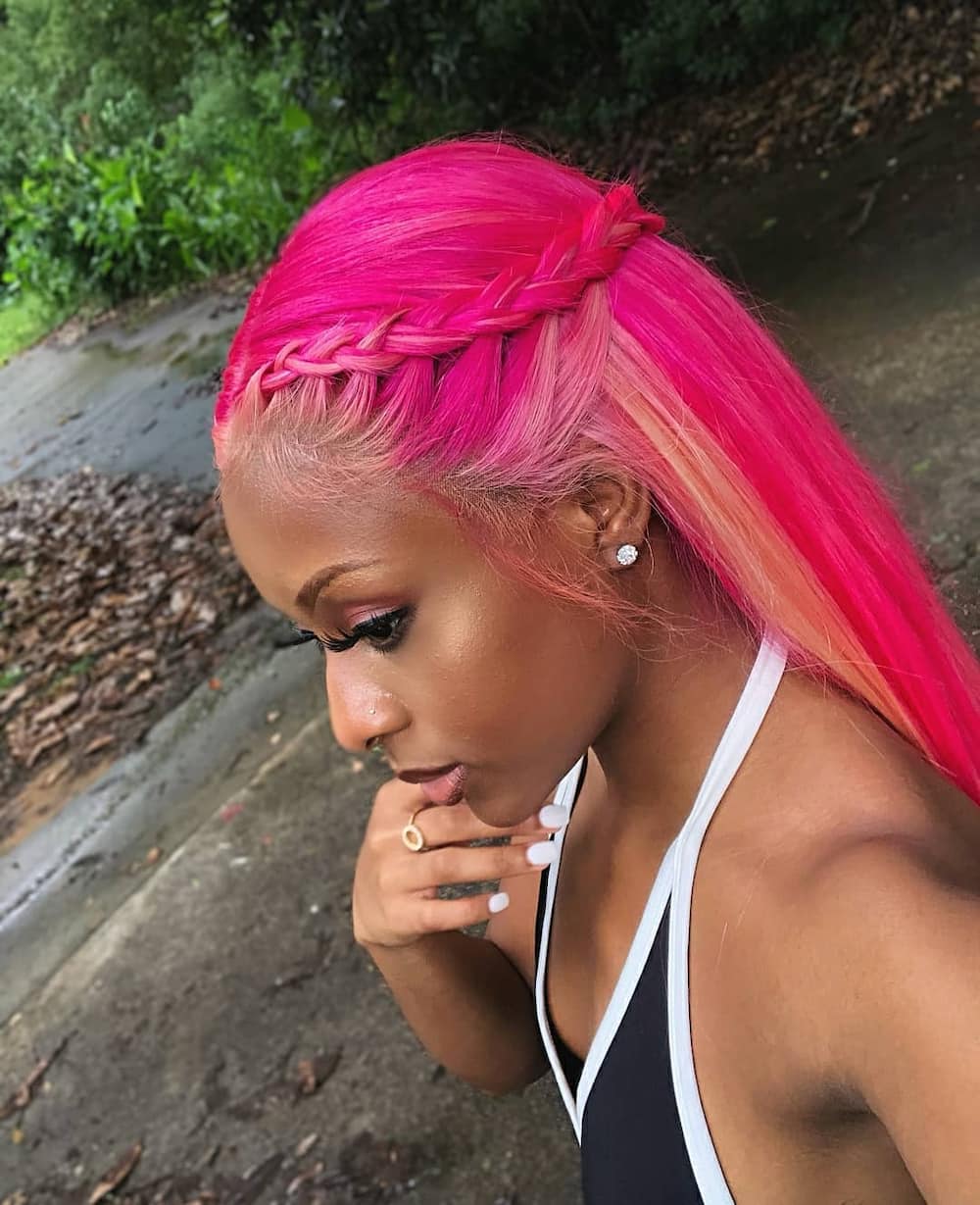 What are the best blonde hair pigments for you?
Blondes are privileged because almost all dyes suit them. They can use any hue and get the desired results. Here are blonde colors to try out. Natural blondes are rare. However, separating natural blondes from dyed blondes is a challenge to most people because of the striking resemblance.
Super blonde
Is it true that men love blondes? Blonde colors hide the old-age grey strands on the head. Super blonde resembles white. Some people call this dye white blonde.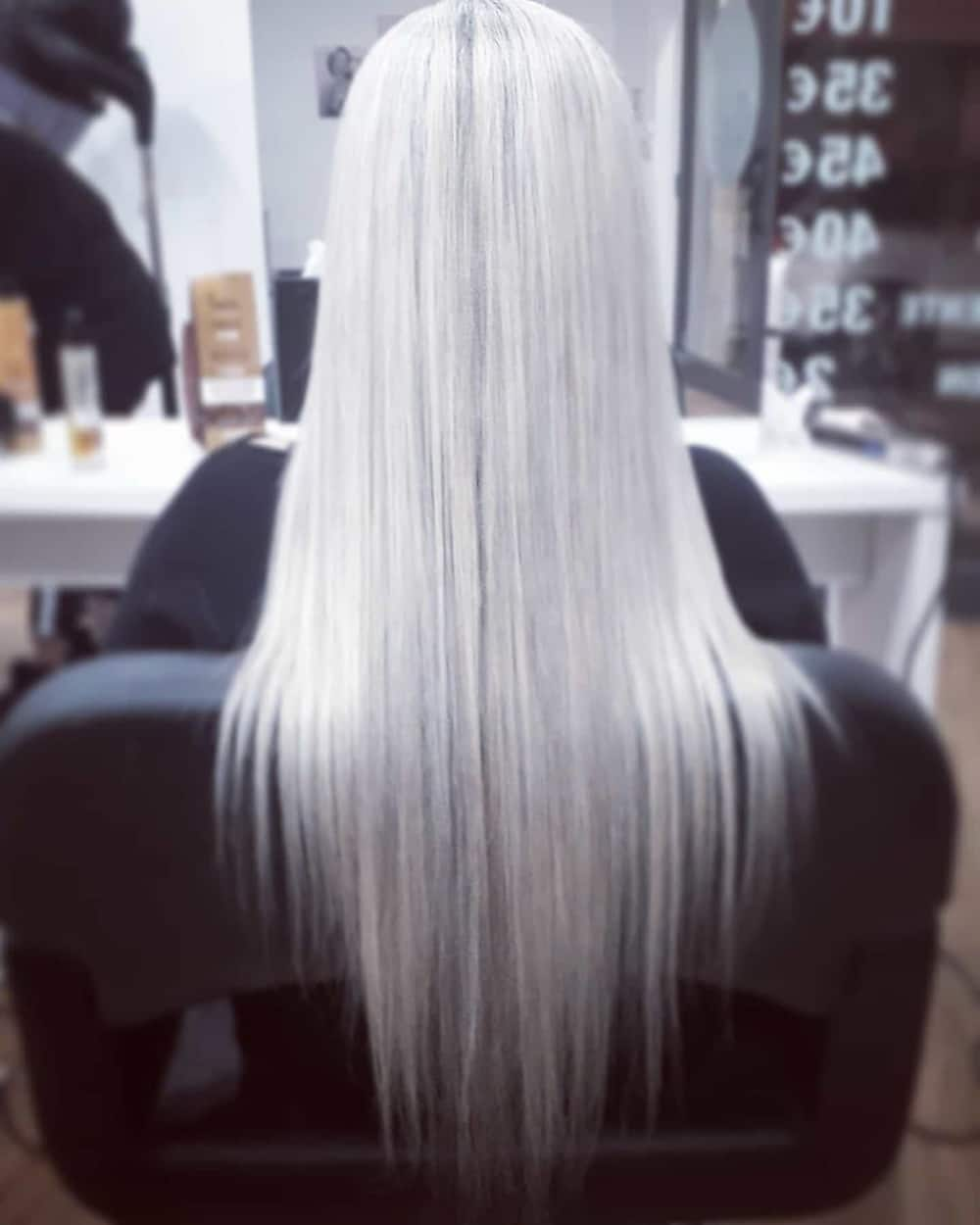 Fair blonde
If you want to show off your personality with something new, fair blonde will enable you to achieve your objective. The fair blonde shade will have some strands colored brown.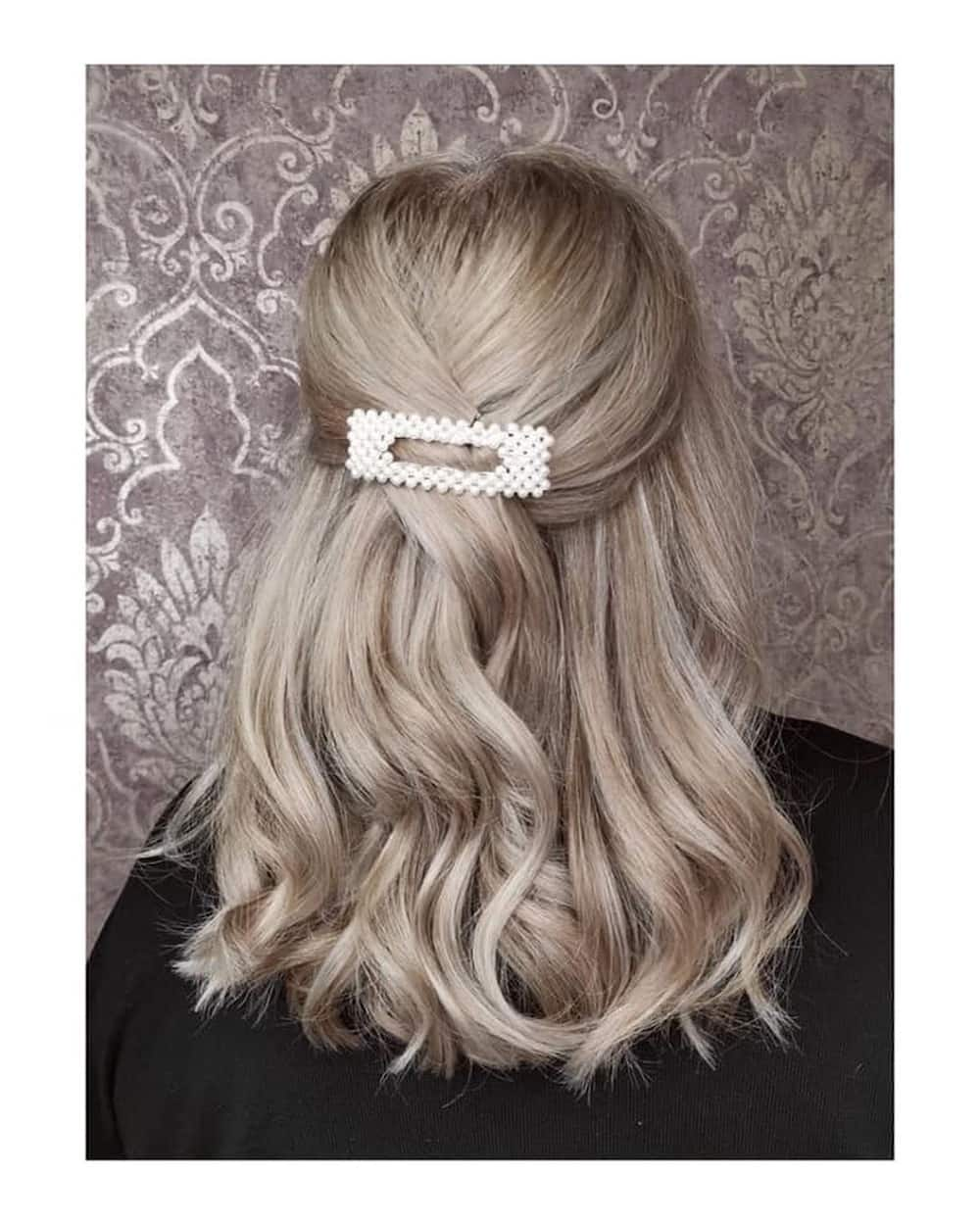 Grey ombre
There are thirty shades of blonde and fifty hues of grey. The grey dye is part of the blonde look. You have grey at the roots and extreme blonde colour at the tips.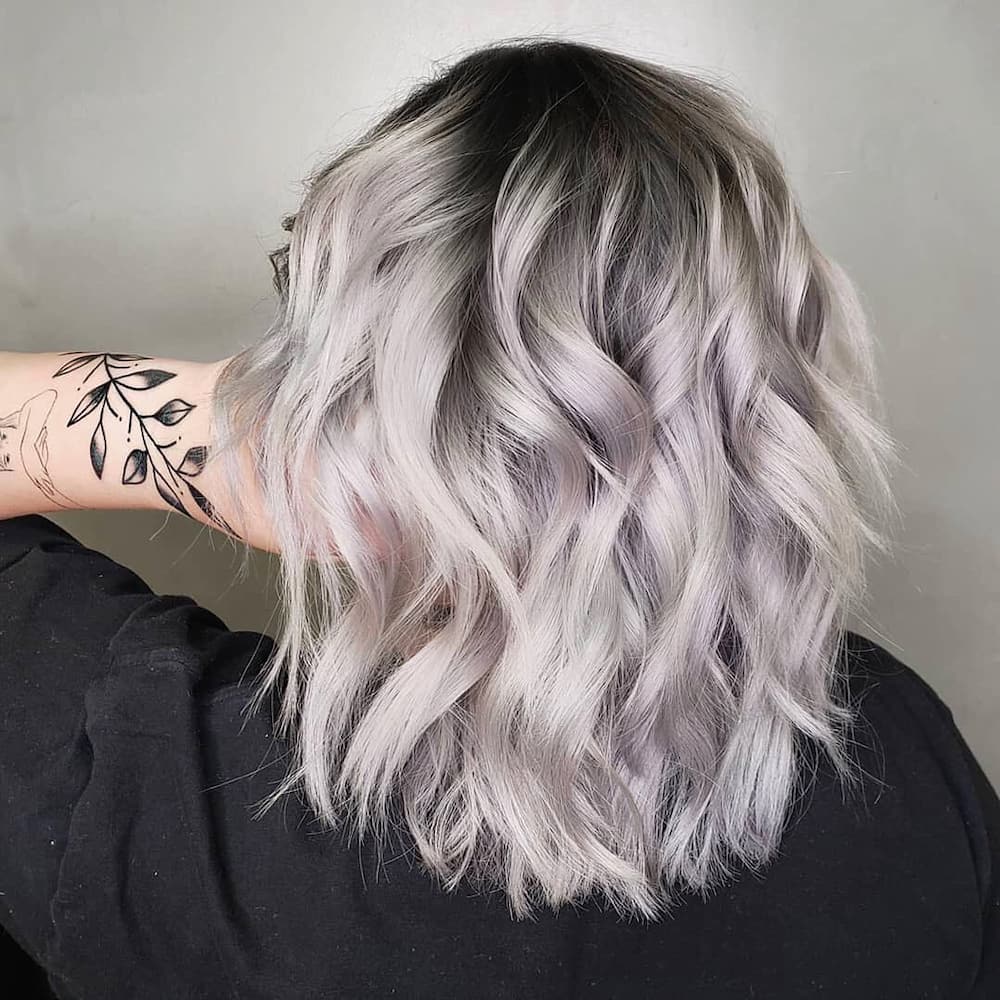 READ ALSO: 50+ latest African natural hairstyles
Purple head dyes you must try
What are the best hair colour ideas in 2020? Since the 1970s, celebrities, influential people, and many more have been using funky tones of dyes on their heads. The trend originated from a group of rebels called Punk Rockers, for they did this to protest.
Violet purple highlights
Traditionally, among all the shades of purple, most people adore lilac. Today, people have shifted to other shades of purple. Here is an amazing hairstyle of violet-purple highlights.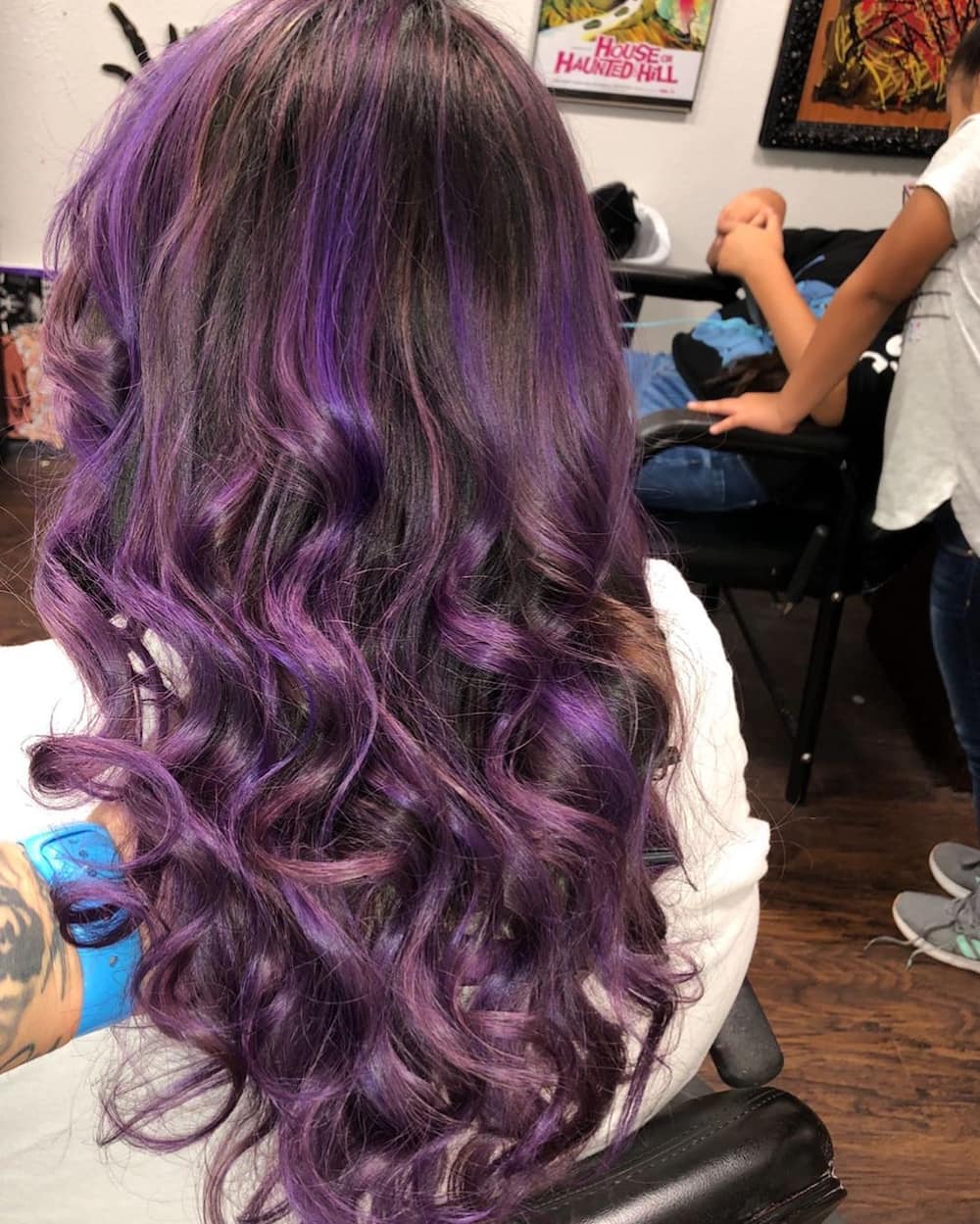 Pastel lavender purple
Purple means royalty. You are the princess or queen; hence you deserve to wear a purple crown.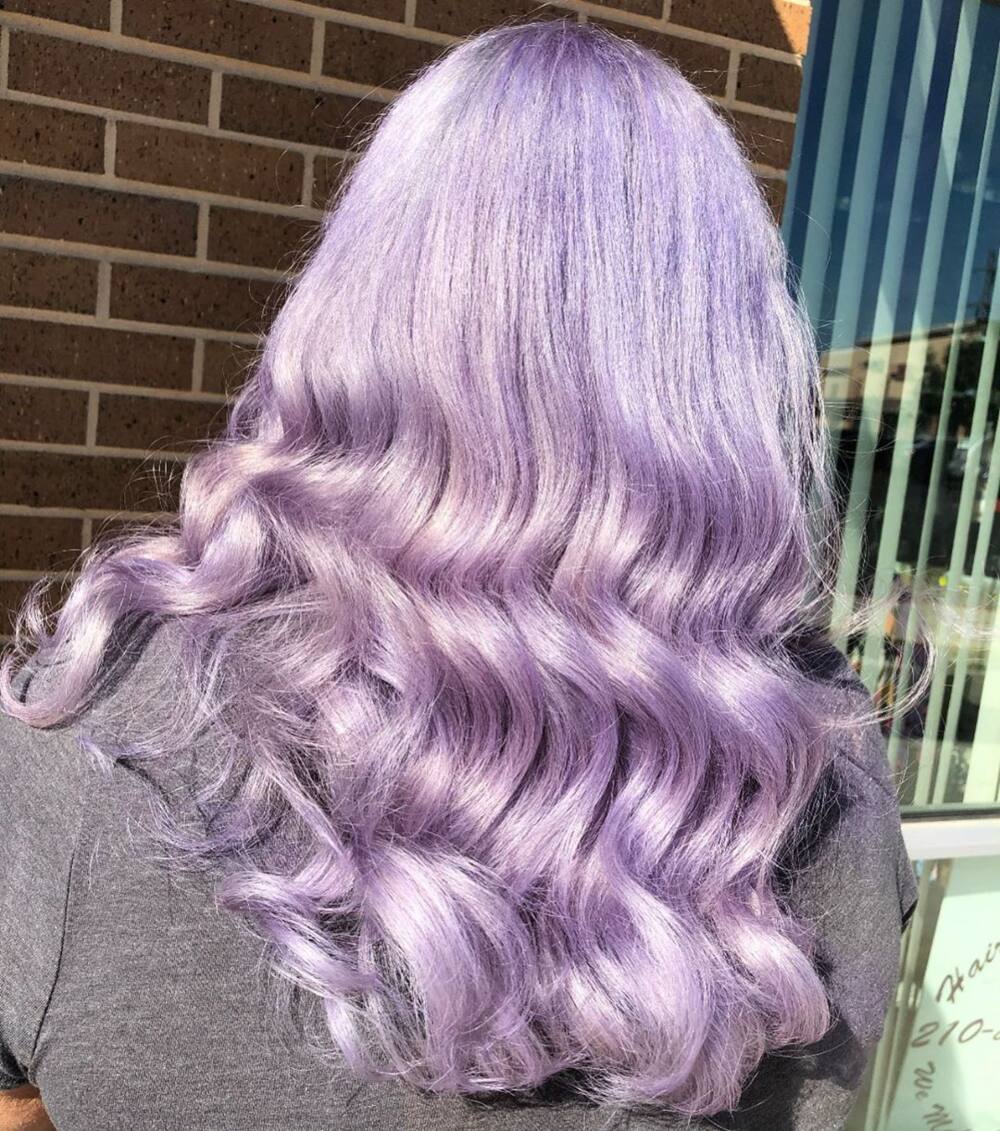 Pastel purple ombre
Celebrities like Nicole Richie and Kelly Osbourne have used purple colours as their signature brands. Check out these pastel purple highlights.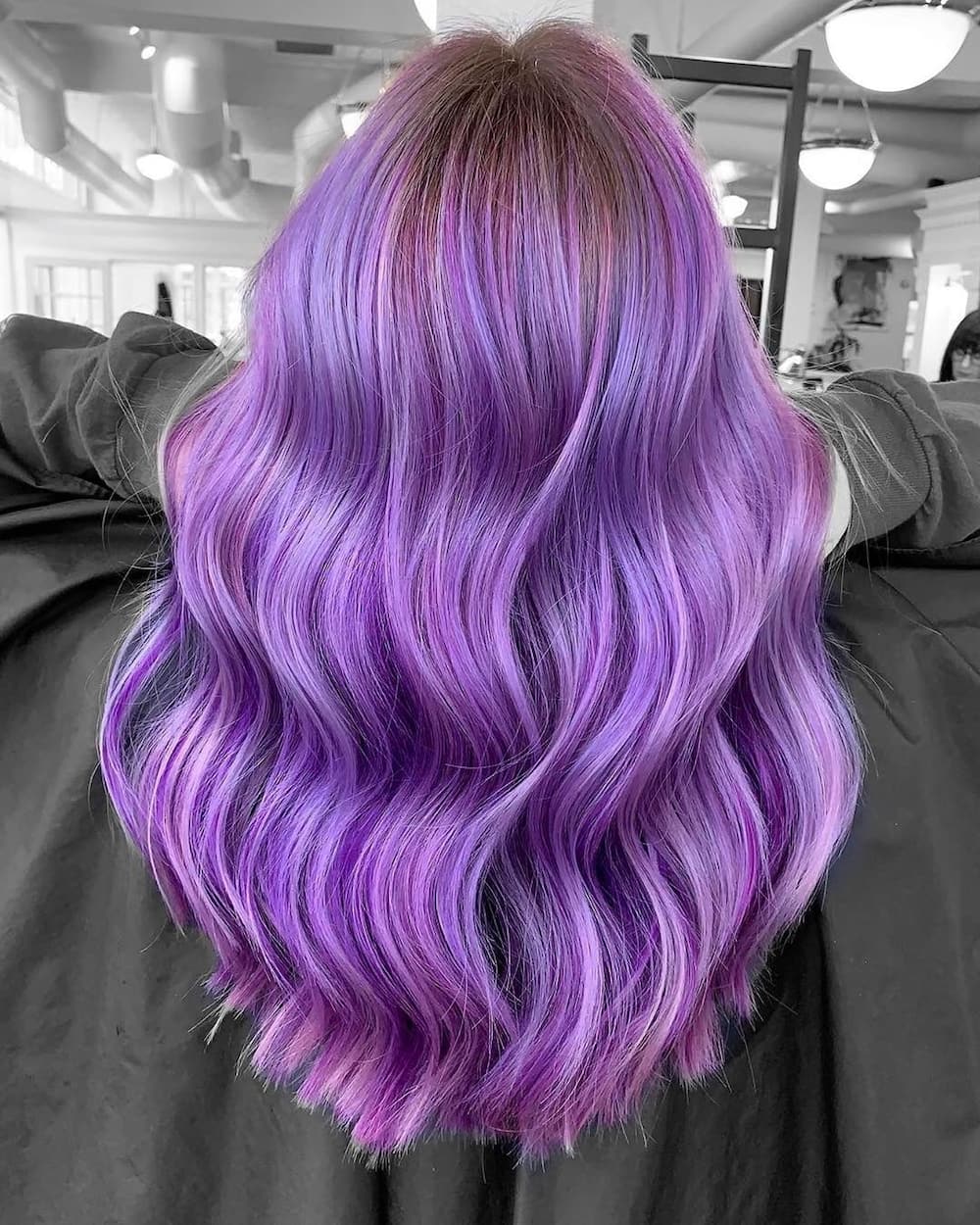 READ ALSO: 27 short bob hairstyles for black women trending in 2020
Green shades that you need to wear on your head
Forest green
Green stands out. A little bit of fun will not harm you. Trending green hair dyes are pastel green, olive green, lime green, forest green, ash green, emerald green, and more.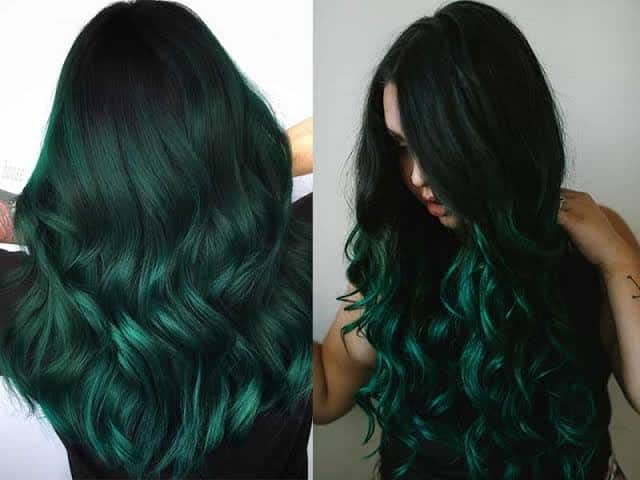 Stunning emerald green
Blue blends with the yellow strands of natural fair blondes and result in green.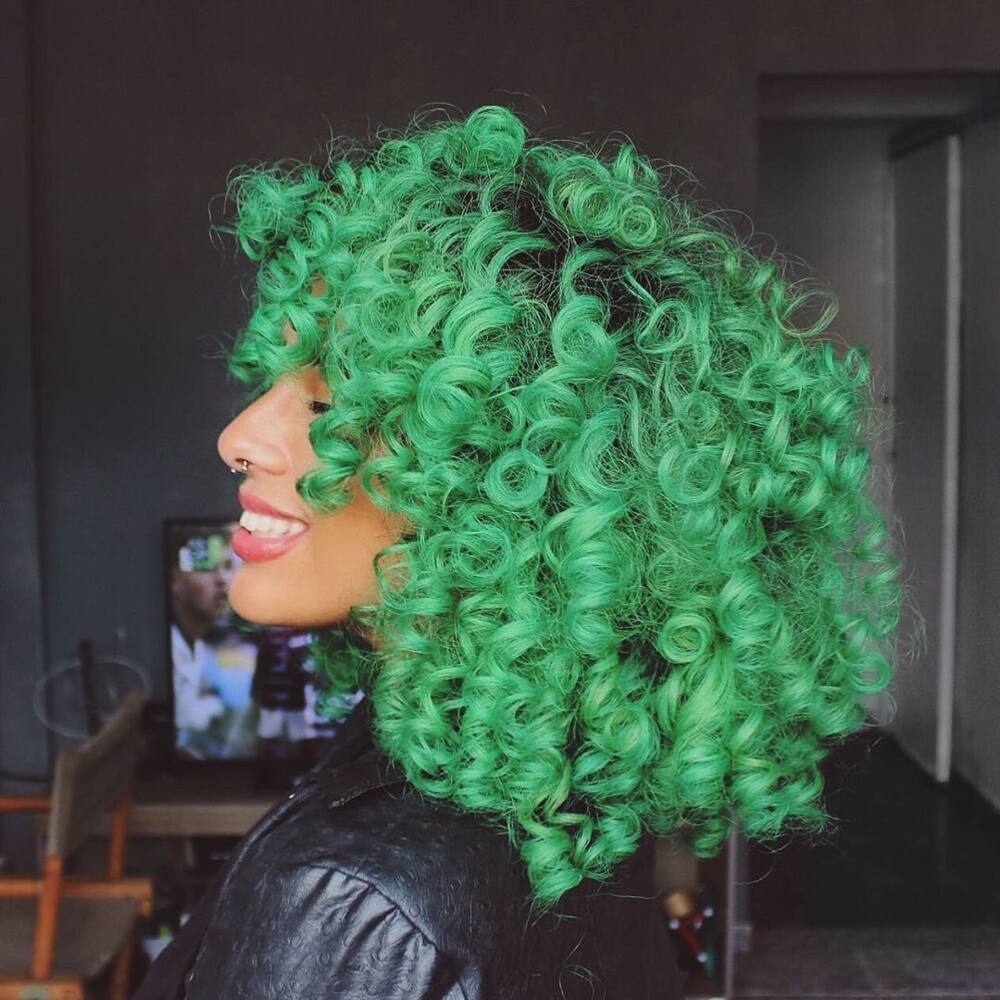 Lime green balayage
Blend green with other colours to create breathtaking styles.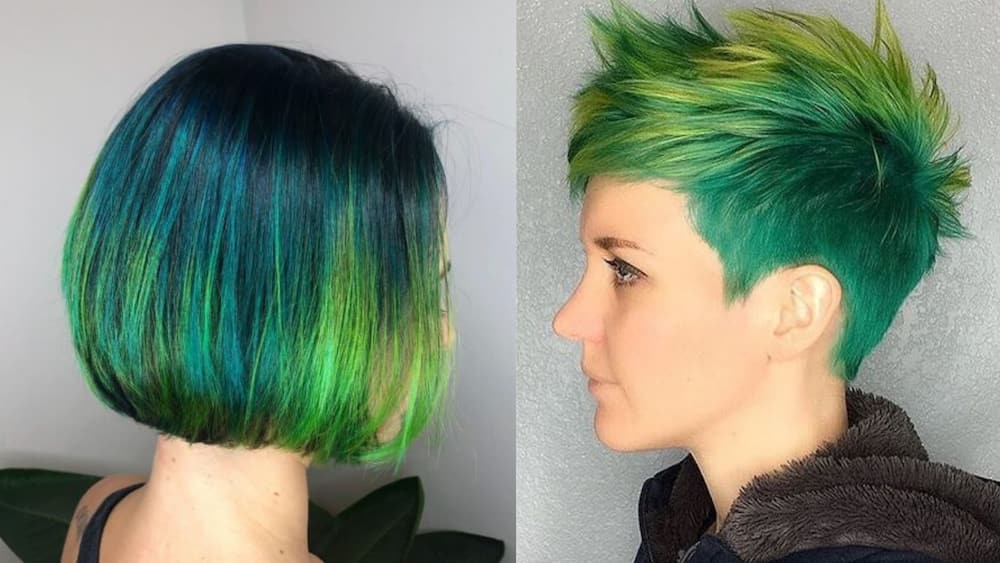 Pure mint green dye
Mint green is an awesome pigment. You can mix it with other stains if you are looking forward to creating a rainbow look.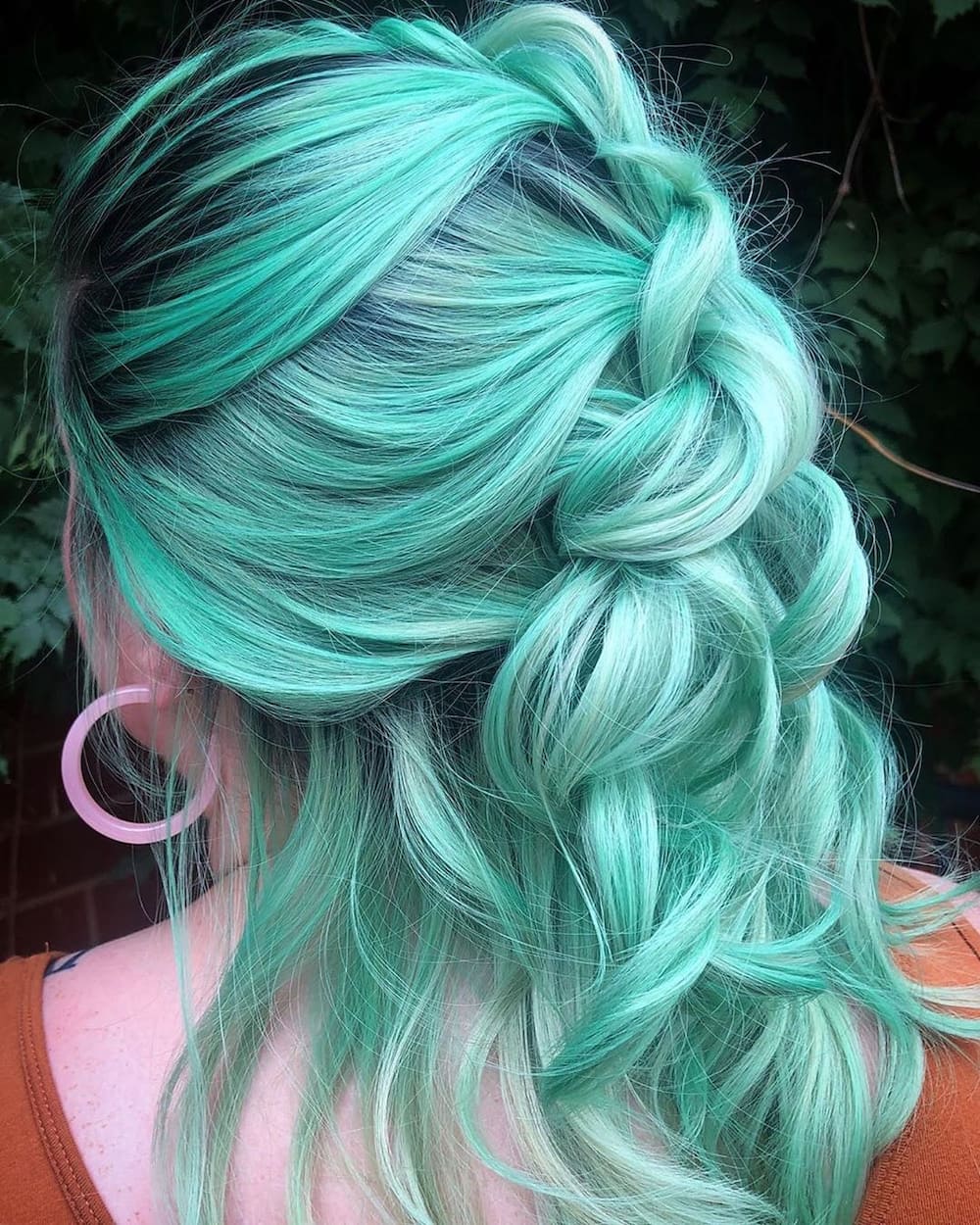 READ ALSO: Long hairstyles for men
Addictive yellow hair tones
Yellow dyes require someone who has the right attitude with it. It is a great pigment for fall seasons. You will find it fun shifting from one shade of yellow to another with a touch of a variety of highlights.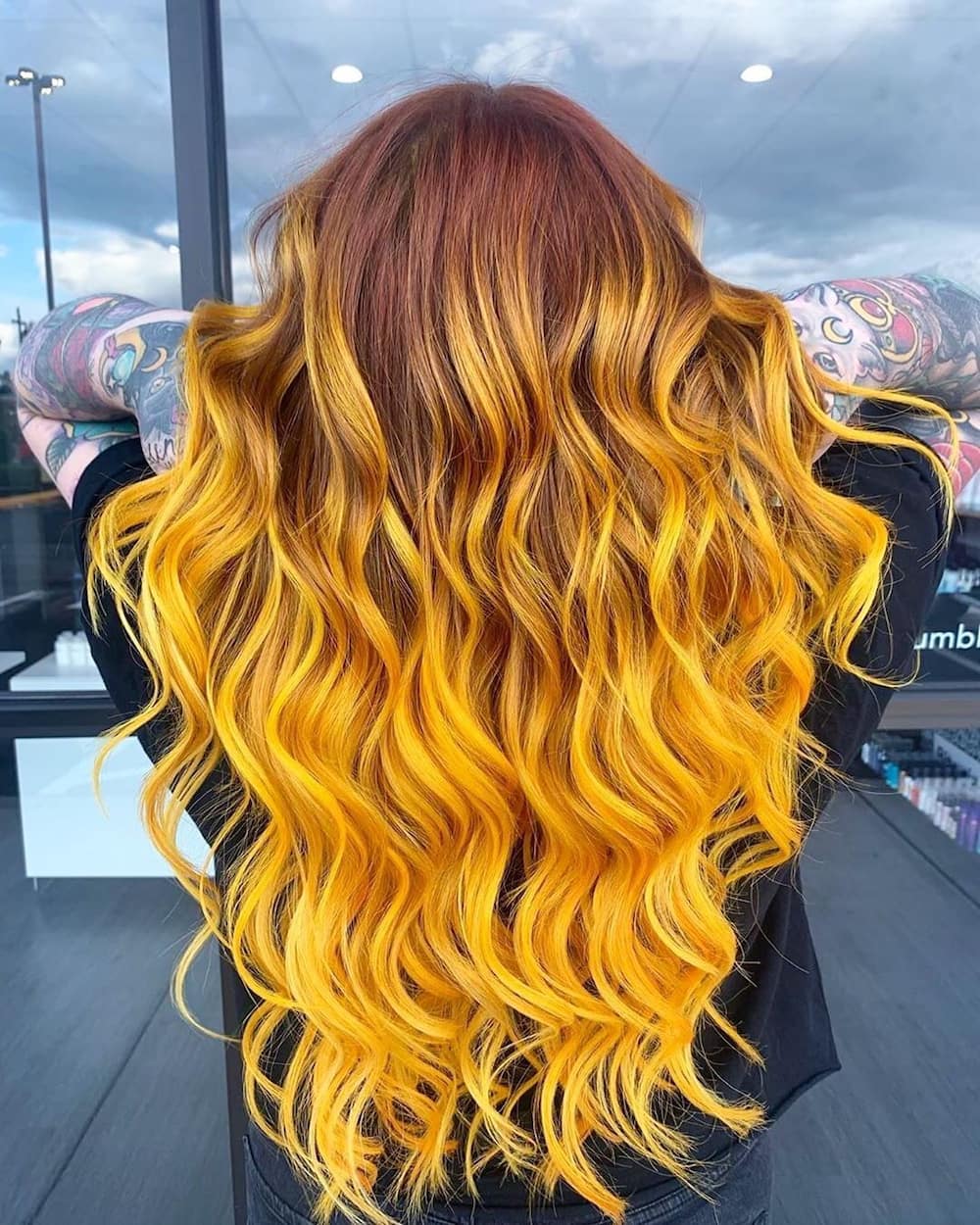 Short styles also look cool with yellow. You will rarely find ladies with short yellow styles on their heads; hence you will always be outstanding in it.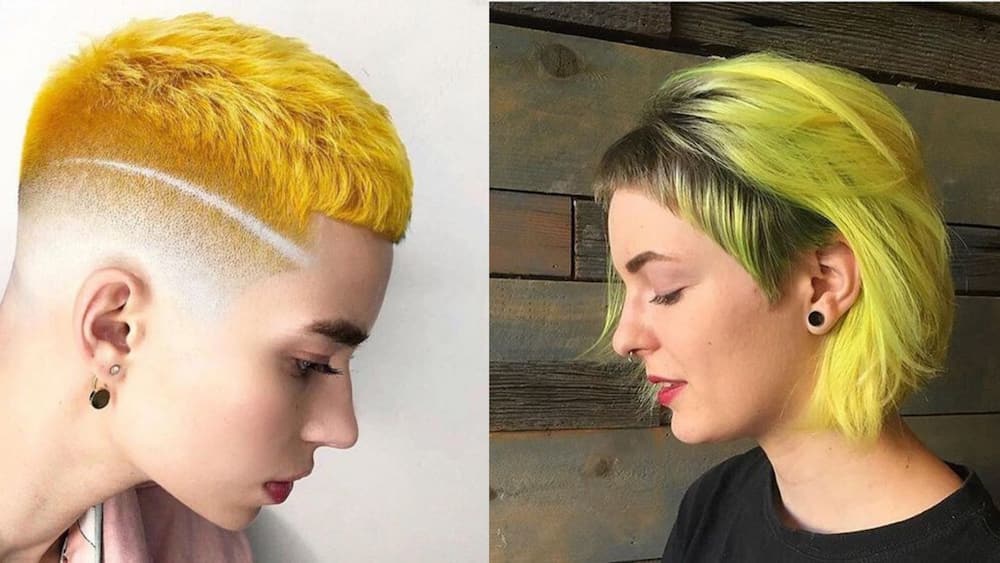 READ ALSO: 25 Cute short curly hairstyles for black women to try in 2020
Brunette hair colors that are famous
The colours are the best for summer because they are low maintenance. What are the best brunette hair colour trends 2020?
Strawberry brunette
They are the most common brunette dyes. Others will call it rose gold shade.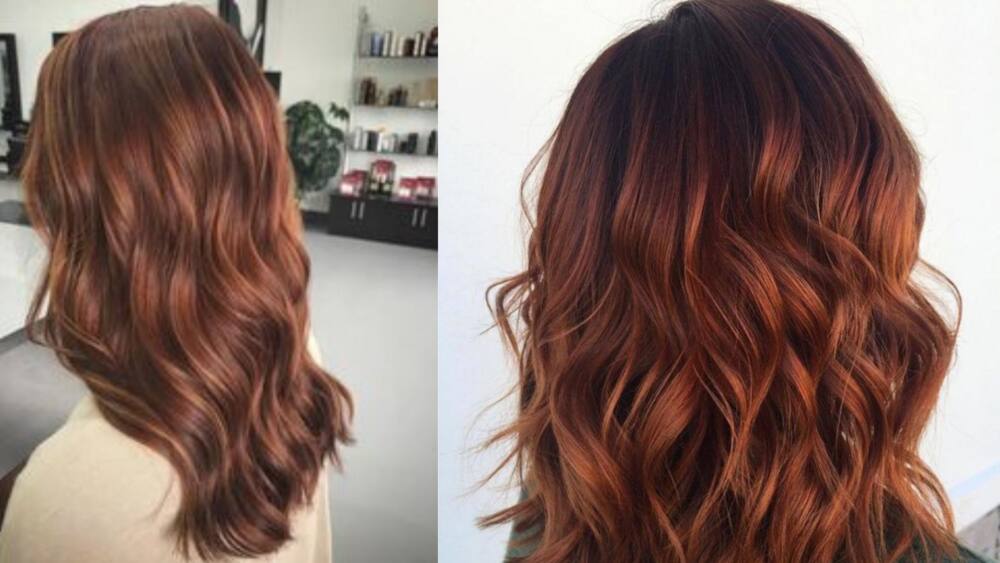 Milk chocolate balayage
This is the light brown that has fair highlights. The highlights are almost invisible from people who are a distance away from you.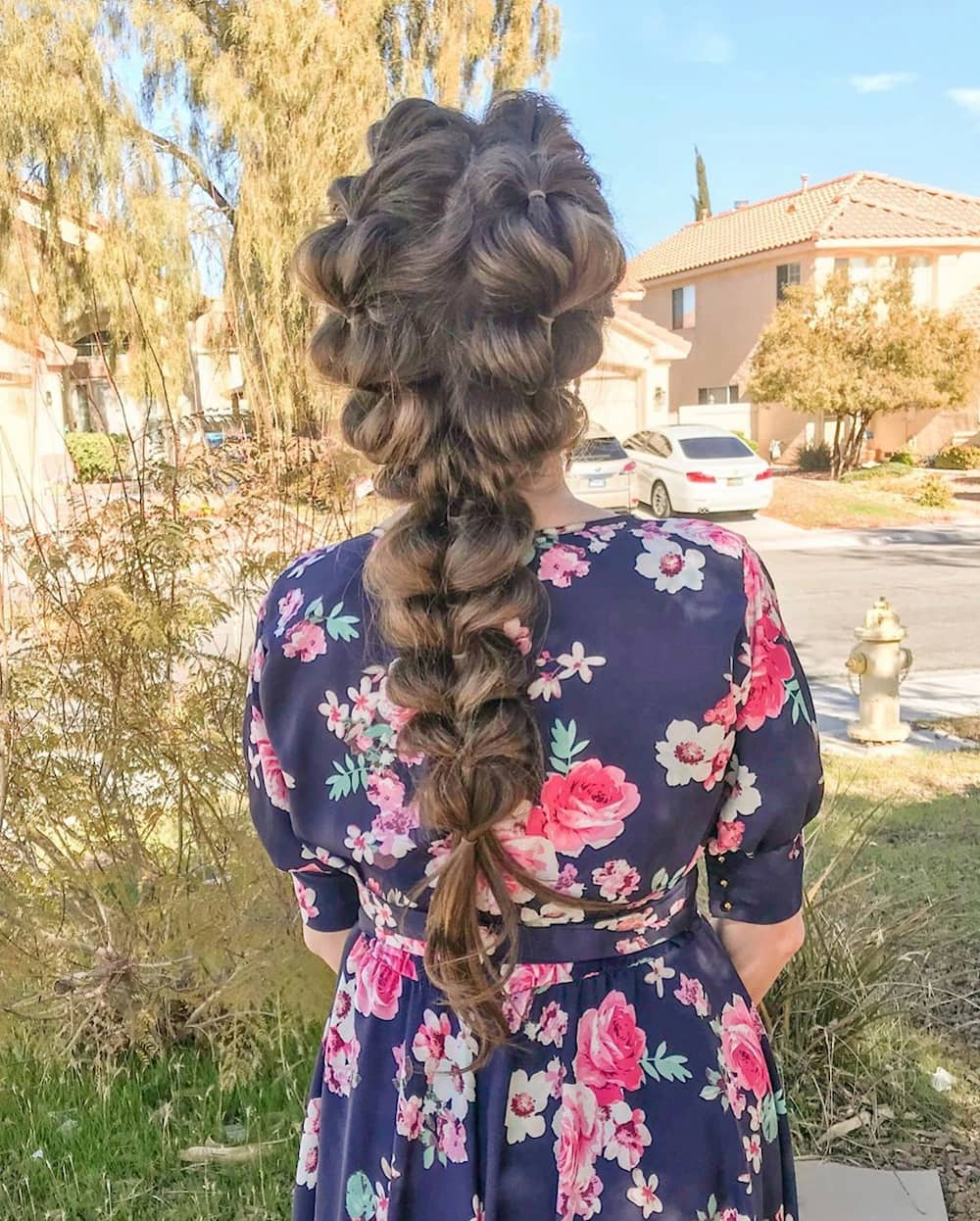 Copper brown highlights
This dark brown hair ombre of soft bronze is gorgeous. The curls make it massive. You can choose to go for straight copper brown or have fancy cuts.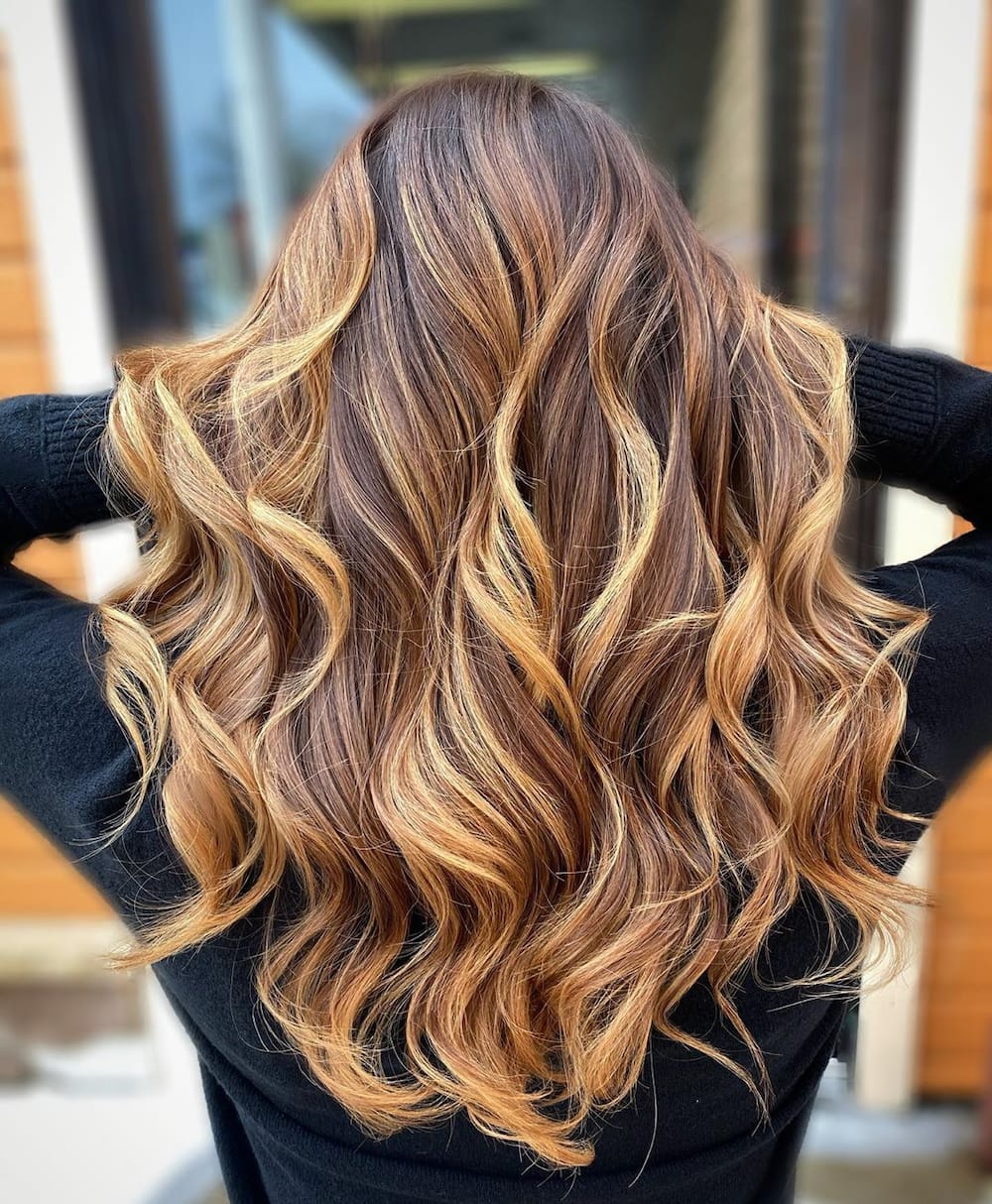 Caramel honey
Simply call it honey brown if you forget the word caramel. It has a glossy soft brown hue.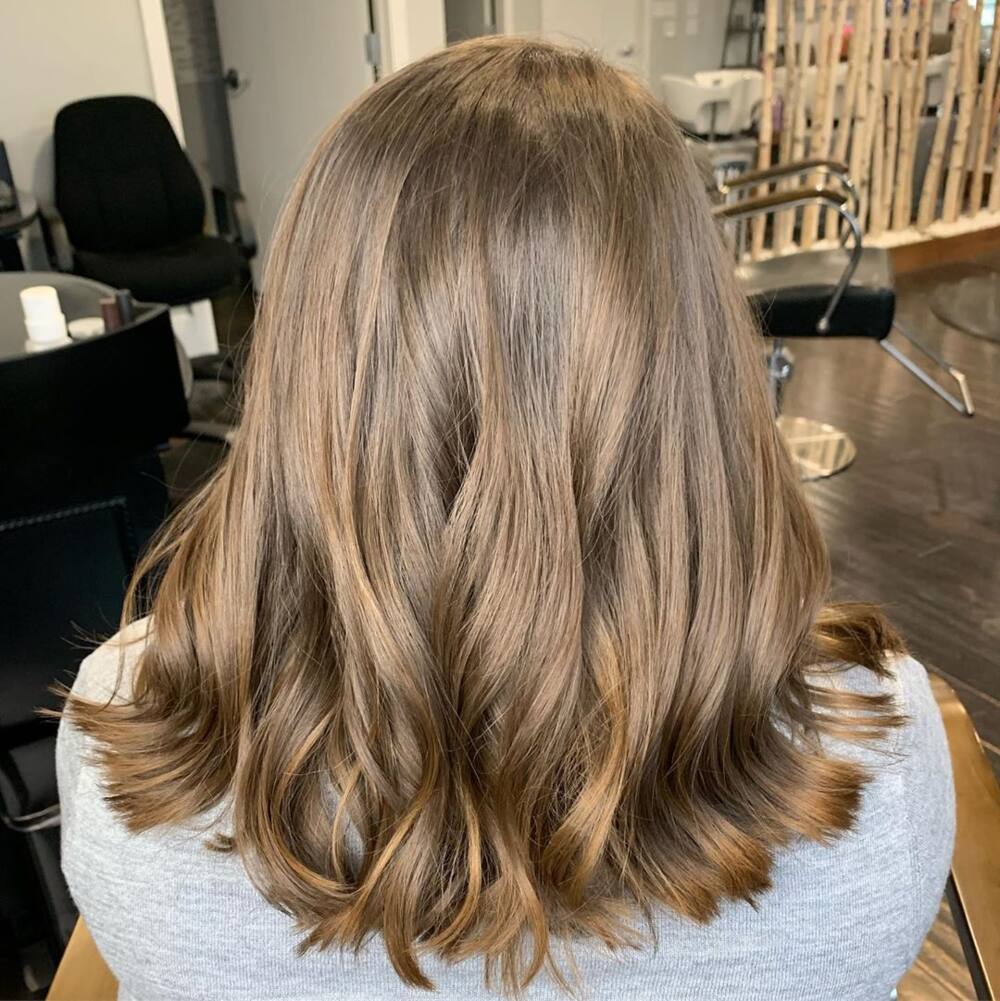 Dark brown chocolate hair
Dark chocolate brown hair is also called espresso.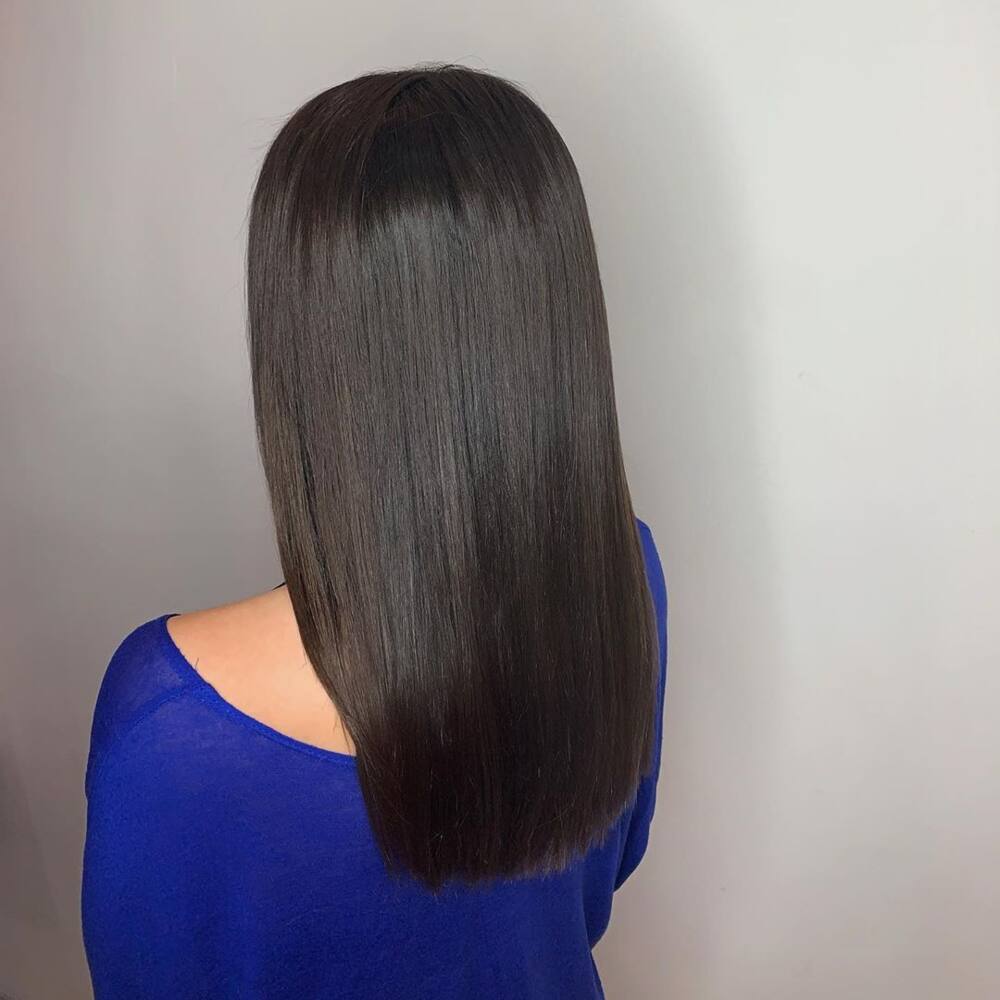 READ ALSO: TOP 25 cornrows hairstyles in South Africa 2020
Which red hair colours are unique?
Look glamorous with red hair color! Red dye fades fastest compared to other colours. Soft tones of red dyes like dark red hair are great for people who have darker skin tones. You can have extremely red, rose red, wine-red, cherry red, chestnut red, copper red, and more red dyes.
Wine-red pigment
Scotland has the highest number of natural redhead women. The naturally redheaded women got it because of their genes. However, the shades of natural red hair look so beautiful that most of the ladies who have redheads these days have dyed themselves.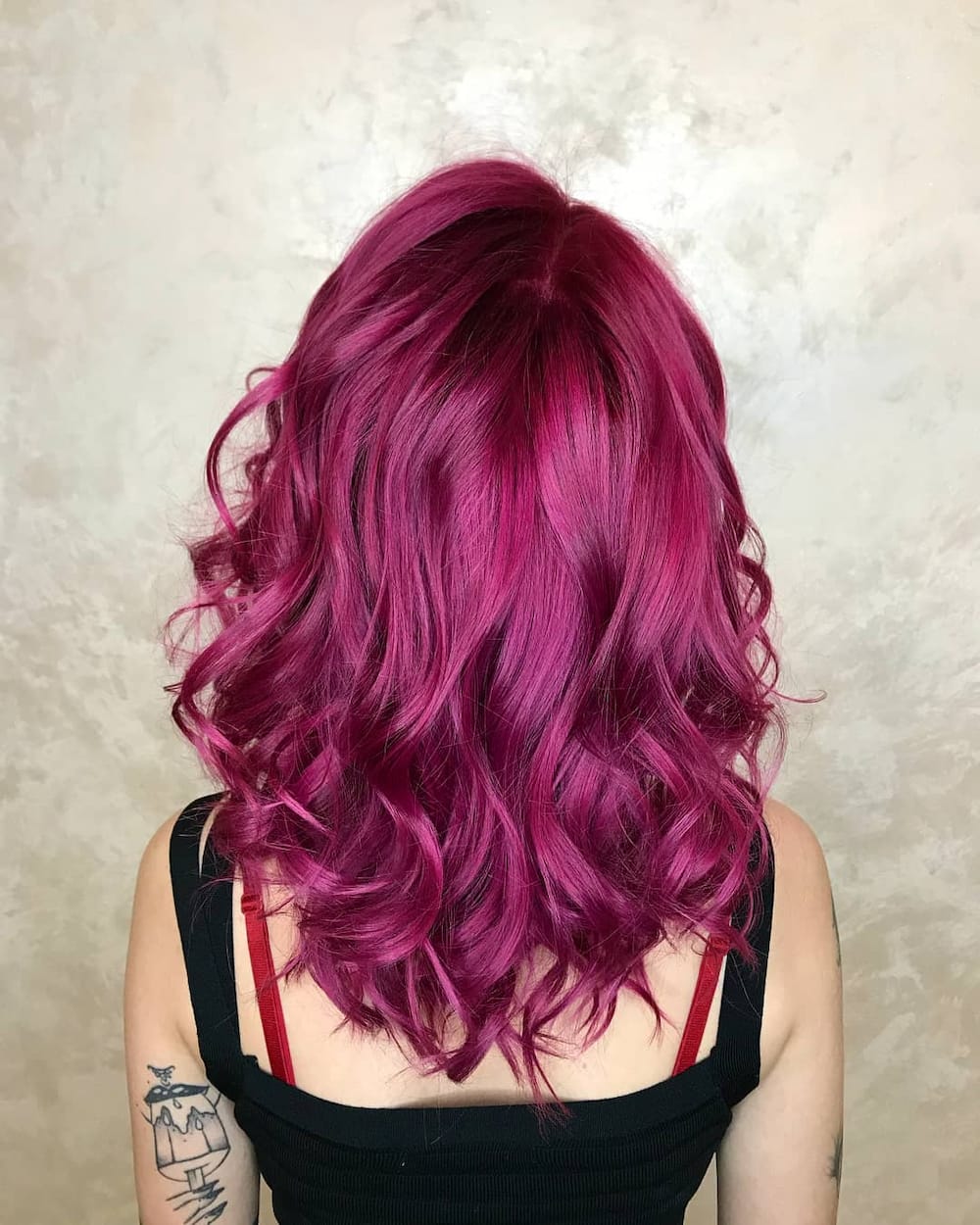 Cherry red dye
Here is another dark hue of red that has a spectacular appearance, but it does not draw too much attention.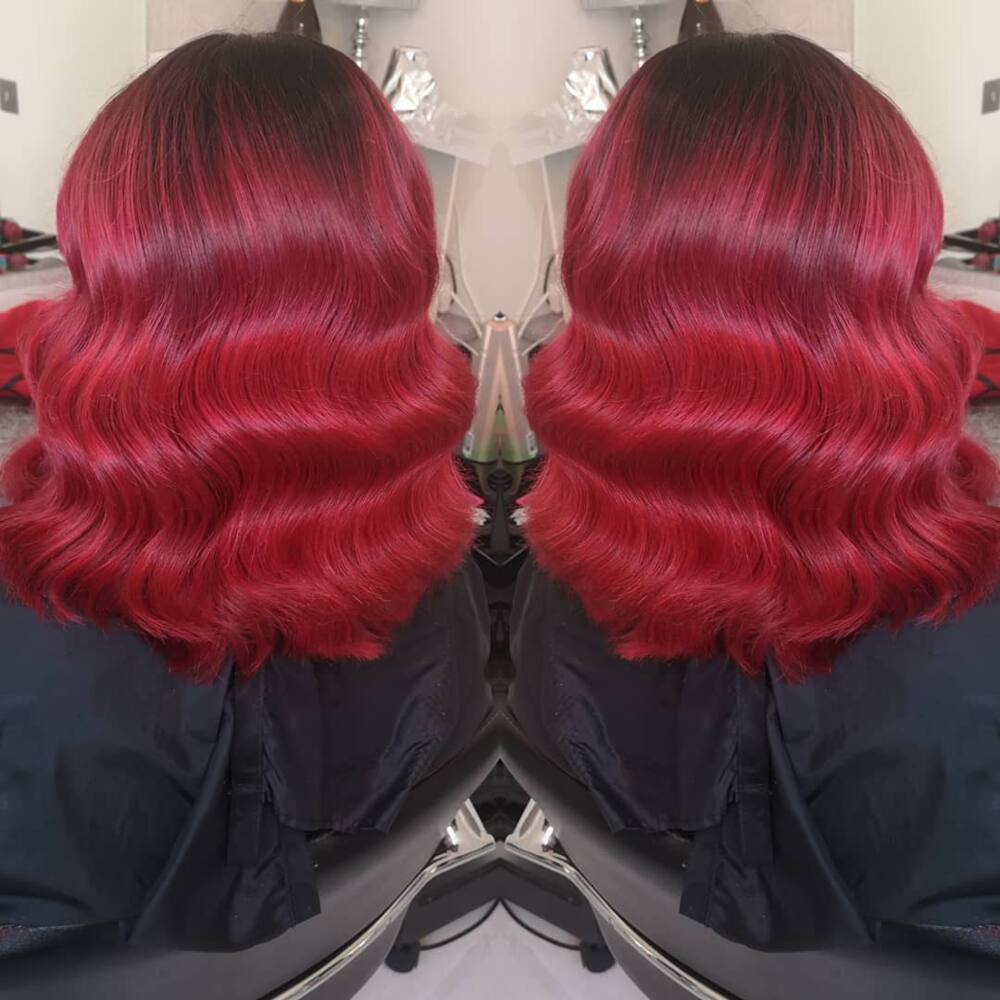 Burgundy dye
This a pretty colour for an African-American lady. Rihanna is killing it with burgundy pigment, while the other picture is of hibiscus red colour.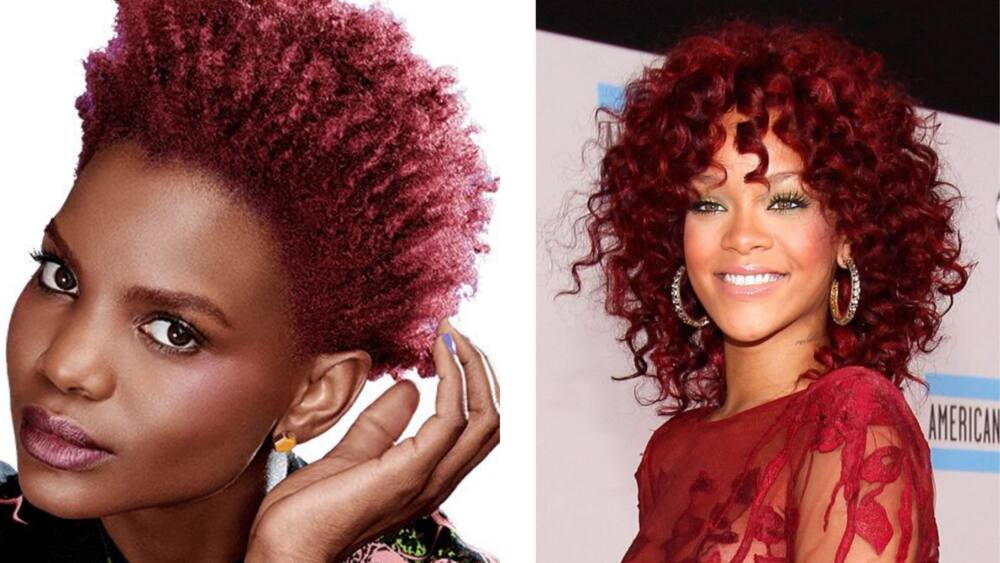 Ginger tone
Enhance the complexion of your skin with warm or bright shades of red, depending on your preference. Add coral, orange, peach, amber, apricot hues, and gold highlights if you want. This picture shows the ginger red pigment.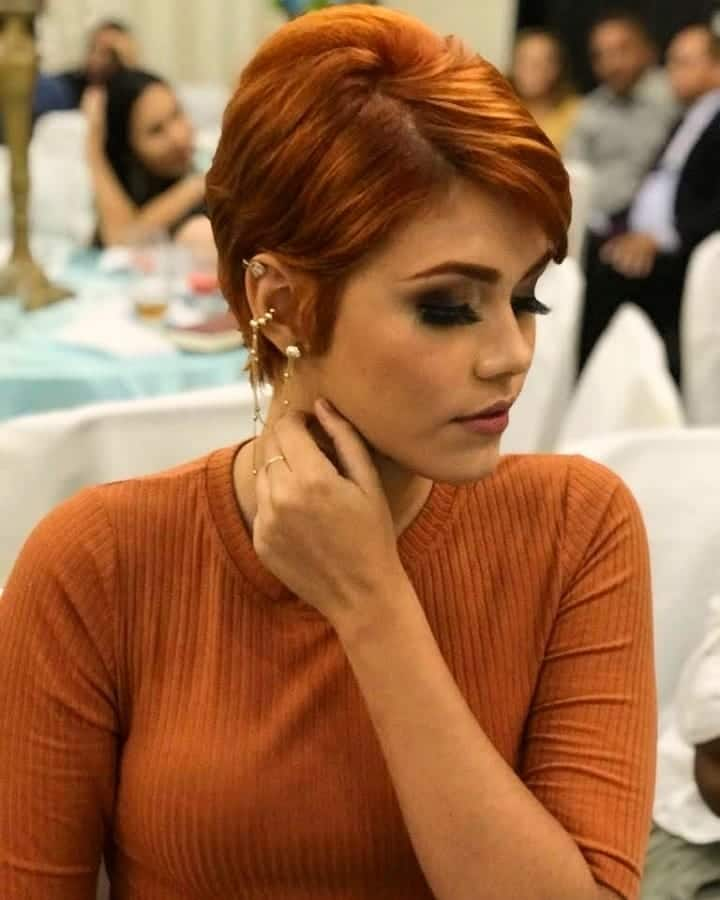 Crimson red
These highlights are creating a wonderful style that has been complemented by curls.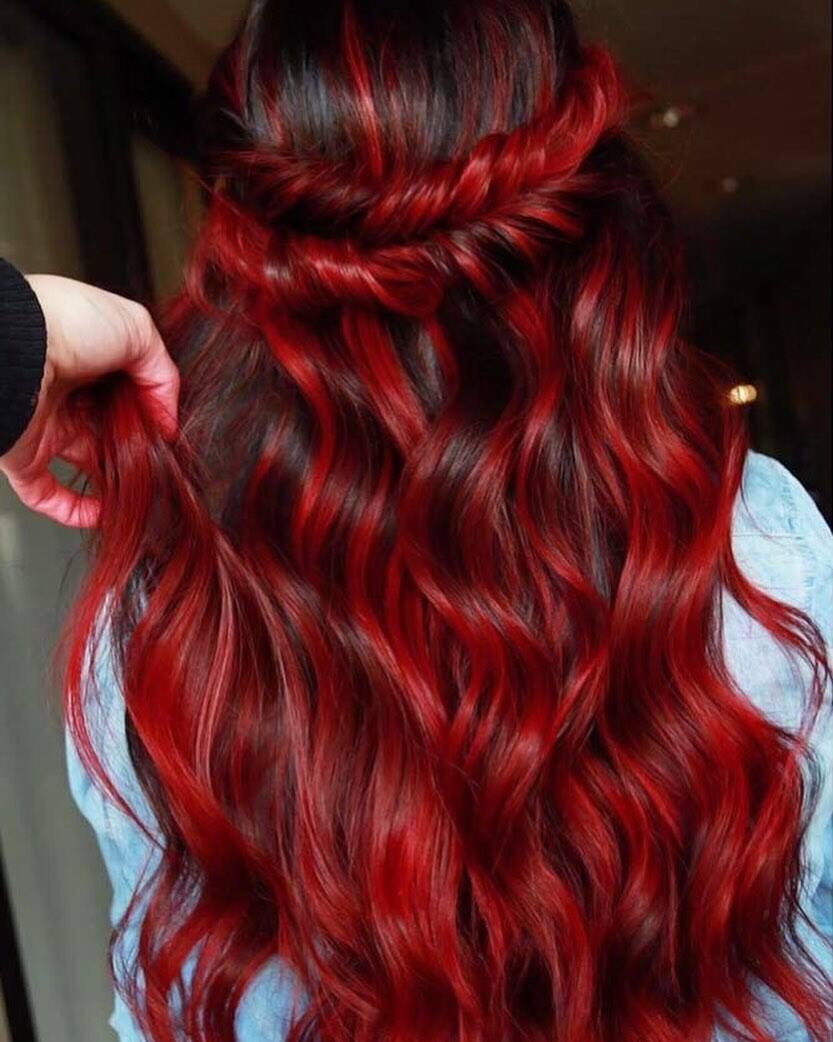 Extreme red dye
This a very shouting hue that will make you easily noticeable in a crowd.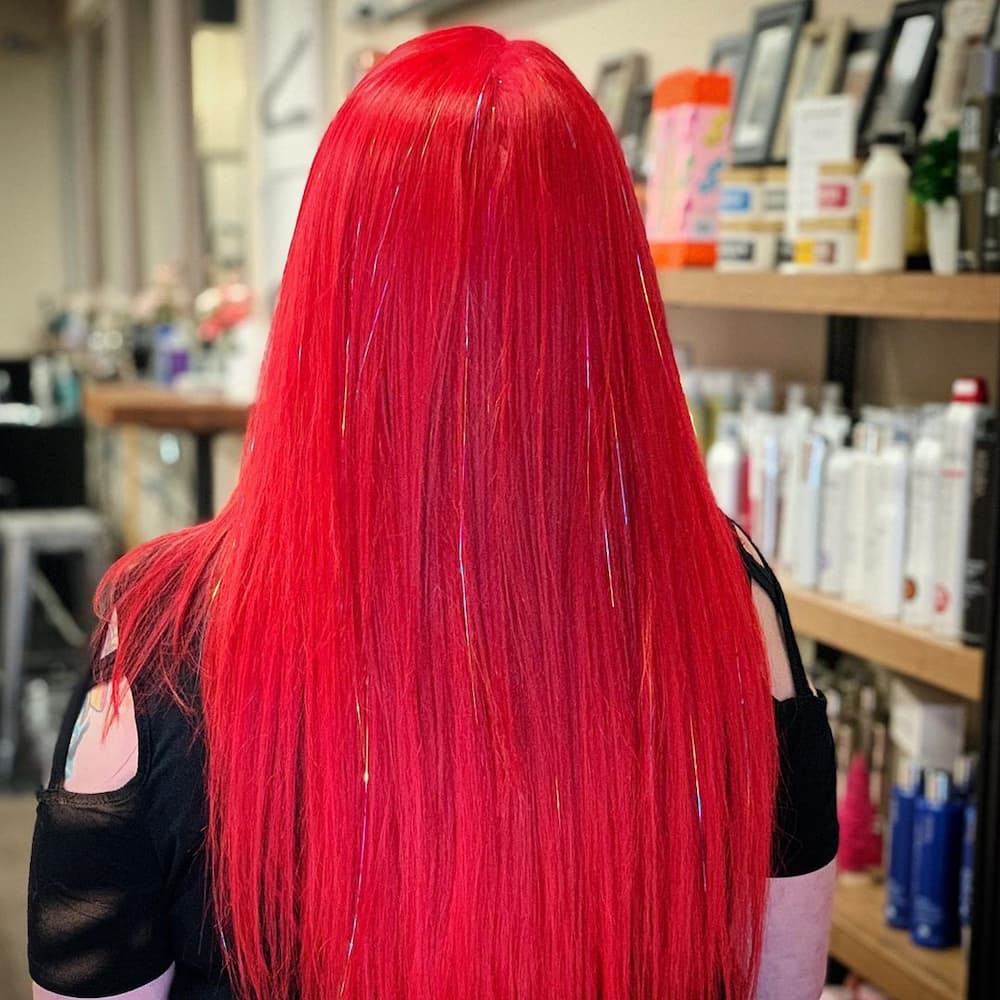 Copper red dye
When you need to change your style but not the colour, the copper red dye may be the best idea for you.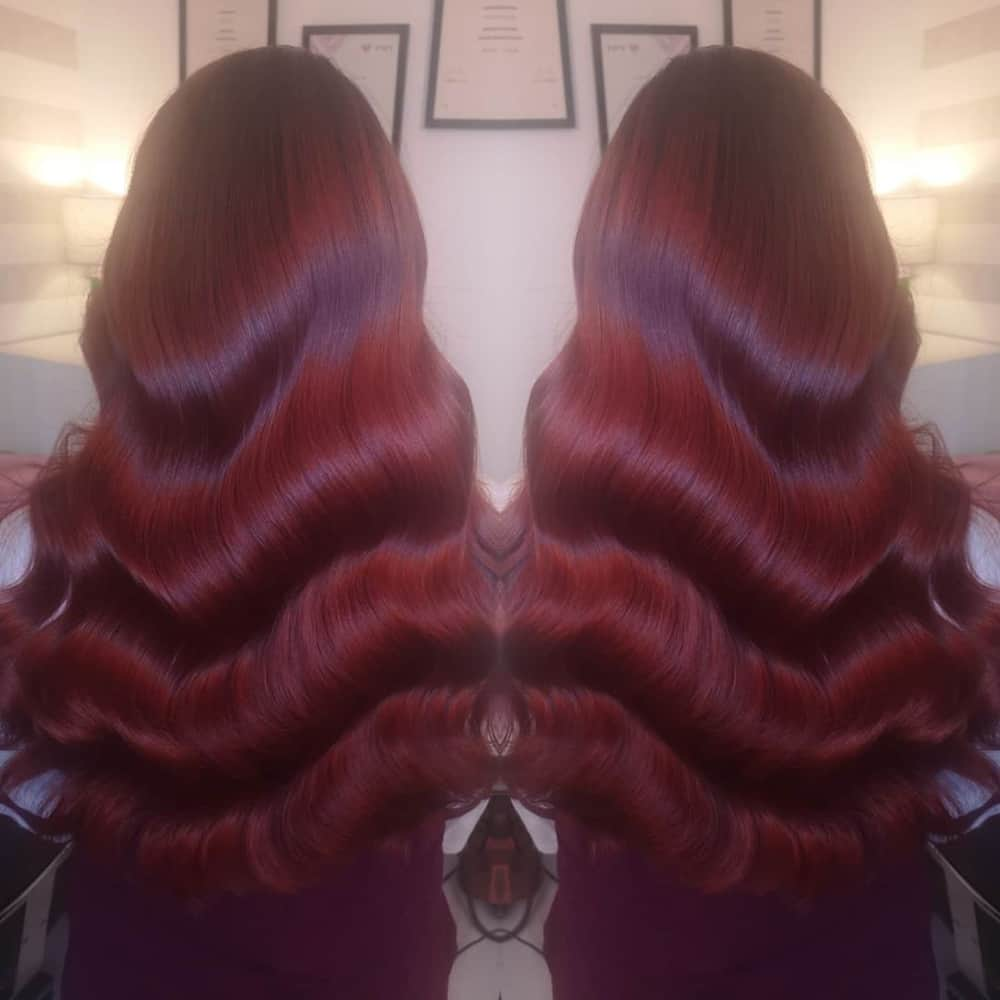 Take your time before you decide on the hair colours and styles to wear. Colouring your head is a learning experience. You do not have to be perfect always. The styles and tones that you wear on your head should enhance the unique features on your face for you to stand out. Allow an experienced stylist to work on your head for you to achieve perfection.
READ ALSO: Barbie dolls with vitiligo, without hair, created to broaden diversity
Source: Briefly News