Heroic Mother Dies Saving Her 5-Year-Old Twins in Car Accident
- A 29-year-old mother has been called a hero after shielding her two babies from the impact of a car crush using her own body
- The mother and her twin babies were driving home when an oncoming car rammed into theirs
- The 25-year-old driver of the other vehicle tried to flee from the scene but was arrested by the police officers while seeking treatment at a local hospital
PAY ATTENTION: Join Briefly News' Telegram channel! Never miss important updates!
A woman has been celebrated as a hero after dying while trying to save her 5-year-old twin sons during a car crash.
The 29-year-old mother identified as Hillarie Galazka was reportedly driving home with her twin babies when their car was smashed by an oncoming car.
According to sources, the woman protected her babies from the impact caused in the accident by using her body as shield.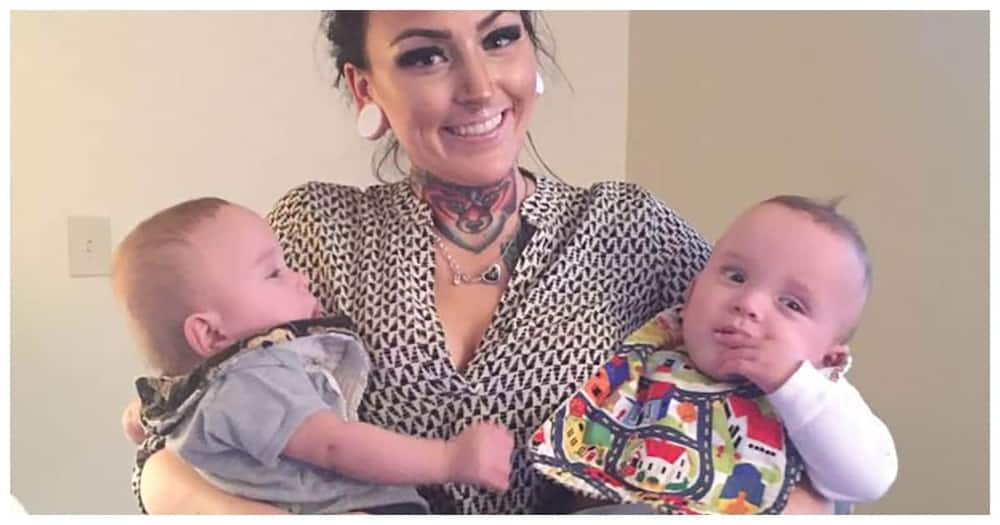 The crash happened on Monday near a place called Davison in Michigan and the babies are reported to have only suffered minor bruises.
According to the authority, Gakazka was driving a Saturn Ion which was wrecked while on the entrance ramp of the said area.
Her mother Jodie Kelley hailed her as a strong woman who sacrificed her own life just to protect her babies.
While speaking to one of the local media outlets in the region, she said:
''Her body saved them. The boys say they saw her open her eyes and look at them and then she closed her eyes and never opened them again. They remember that.''
She also mentioned that her grandchildren only got minor bruises because their mother shielded them from any cuts when she threw her body in front of the boys and suffered the major effect of the impact.
I am just glad that the babies survived a tragedy for the family, everyone loves those kids. Everyone loved Hillarie. She is a good-hearted, strong, beautiful woman. She did not deserve this death,'' added her brother Jacob Galazka.
The police have found the person who was driving the car that crashed Galazka's ride but they are yet to give a name to the family and public.
But, they have said that he had five current suspensions and a pair of local warrants out for his arrest.
Investigations conducted by the police led them to a local hospital where the driver had gone to seek treatment after getting involved in the fatal accident.
He however told the authorities that he did not flee from the accident scene but rather decided to go to a nearby gas station where someone offered him a ride to the hospital.
The only identification the police officers have issued is that the man has been identified as a 25-year-old who also had two previous convictions for illegally driving with suspended license.
While full investigations are still underway, a GoFundMe campaign has been launched to help raise money for the mother of two's funeral.
Another fund raising initiative has also been launched which will purposely raise money that will help the twin boys get through school and support the deceased's family.
Another woman married to a Kenyan man in the US was also reported on Briefly.co.za seeking justice after her husband was run over by a convict who was out of detention on post-release community supervision.
The incident happened two weeks after the couple moved to San Francisco from Connecticut and were hoping to enjoy the California Dream when tragedy struck.
The husband was reportedly out jogging when the identified convict ran him over.
Enjoyed reading our story? Download BRIEFLY's news app on Google Play now and stay up-to-date with major South African news!
Source: Briefly.co.za