International Women's Day: 3 Fearless Female Political Revolutionaries
- It's International Women's Day and definitely a day to share stories about inspirational women across the globe
- Women in South African politics have worked hard to fight the apartheid regime and get the country to where it is now
- Briefly.co.za compiled a list of three fearless and powerful women who shaped SA politics.
PAY ATTENTION: Join Briefly News' Telegram channel! Never miss important updates!
There are various political figures who fought against the apartheid regime and many of them are women. South African women of all colours worked on their own to not only fight against the government but to demand equal rights.
International Women's Day is a day to celebrate the lives of all the women who came before us. Those who fought, those who worked hard, those who were dedicated to making a better future for the generations below them.
In this piece, Briefly.co.za takes a look at three women who shaped SA politics.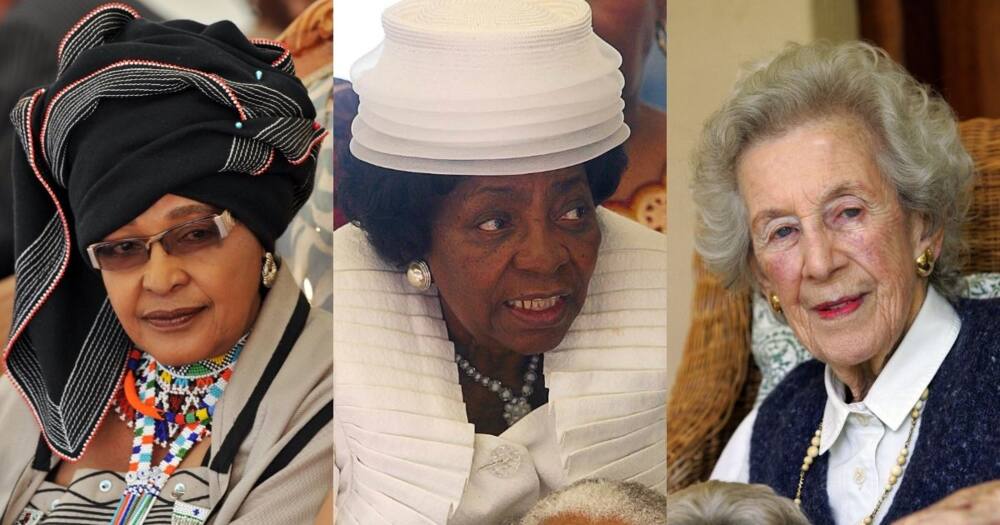 1. Winnie Madikizela-Mandela
Winnie was a politician and anti-apartheid activist. Known as the 'Mother of the Nation' by many, Winnie was the second wife of Nelson Mandela and started emerging as a great political activist against the apartheid regime after Mandela was imprisoned.
Winne also faced jail time, her longest time in prison was 491 days. According to 702, Mama Winnie was born into a royal family in the Eastern Cape and was a very strong-willed person who could hold her own even before meeting Mandela.
Winnie died of complications related to diabetes at the age of 81 in 2018 but her legacy remains.
2. Adelaide Tambo
Adelaide Tambo vowed to fight the police after a heartbreaking incident during which her 82-year-old grandfather was arrested and collapsed. Tambo joined the African National Congress Youth League (ANCYL) at the tender age of 18.
The Independent describes Ma Tambo as 'champion of woman'. Adelaide was married to Oliver Tambo, with whom she had three children. Adelaide was told to move to London while her husband remained in Zambia. They were separated for almost 30 years.
Ma Tambo had a passion for women's rights and helping the elderly and disabled. She passed away in 2007 at the age of 77.
3. Helen Suzman
Helen Suzman was an anti-apartheid activist born in 1917. She opposed the apartheid government and its legislation. Helen hosted the meeting which founded the Progressive Party, a liberal party during the apartheid era.
Helen rejected racial discrimination and advocated for equal opportunities for all. Helen faced verbal abuse in Parliament and was subjected to harassment by police during the apartheid era but did not allow that to deter her from her ultimate goal of equality.
Helen was nominated for two Nobel Peace Prizes. She died at the age of 91 in 2009.
Earlier, Briefly.co.za did an exclusive interview with four sisters who started a women empowerment NGO. In an exclusive interview with Briefly.co.za, the innovative four sisters share how they started the programme in honour of their late mother years ago.
They also touch on how the programme empowers different women from all walks of life.
"The idea to start the Susters 4 Life NGO was born many years ago after the death of our mother due to pancreatic cancer. She, like many women in South Africa, raised her four daughters and remained strong through difficult times.
"Only after our mother was gone did we begin to fully appreciate the difficulties that she faced, and that other women face on a daily basis, particularly single mothers."
Enjoyed reading our story? Download BRIEFLY's news app on Google Play now and stay up-to-date with major South African news!
Source: Briefly.co.za