Krista Bose: 27-Year-Old Cancer Patient Braves Condition to Graduate as Doctor
- Krista Bose has had not one but two incidences of osteosarcoma cancer, the first diagnosed in 2018
- The frequent chemotherapy has weakened her immune system, making her vulnerable especially to Covid-19, but she is adamant that her dream is to work in a hospital
- Doctors say a new drug offers her six months without chemotherapy, a period in which she hopes to graduate and work in the industry she loves
PAY ATTENTION: Join Briefly News' Telegram channel! Never miss important updates!
27-year-old Krista Bose is a doctor who is a cancer patient herself.
What makes her case worthy of highlighting is that this is her second bout of cancer, the first having eaten away some of her bones and muscles.
She has since been making do with metal rods implanted in her body in place of bones alongside strength training to rebuild the lost muscles.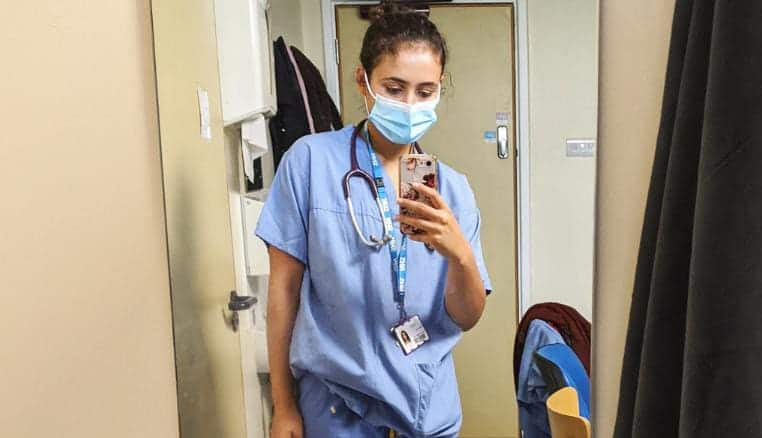 The silver lining in what would have looked like a gloomy scenario is that in 14 weeks, Bose will qualify as a medical doctor.
As a result of her ongoing chemotherapy, Bose was plunged among the vulnerable when Covid-19 hit, nearly throwing her medical dreams into disarray.
This is due to the fact that her immune system is at an all-time low, which means the slightest exposure to the virus could be disastrous.
Among the things needed of her to complete her training was working at a medical facility, something her condition does not allow.
"To feel like you have the skills, you have the knowledge, you could be an asset to those patients, it's hard to feel like you're wasting away on the sidelines," she told CNN.
Bose's transition from teaching to medicine was inspired by medics who treated her from an allergic reaction that nearly turned deadly.
"I really admired that ability to retain a sense of calm and purpose in really dangerous life-threatening situations," Bose explained.
In 2018, two years into medical training at the St George's University of London, she was diagnosed with bone cancer, medically referred to as osteosarcoma.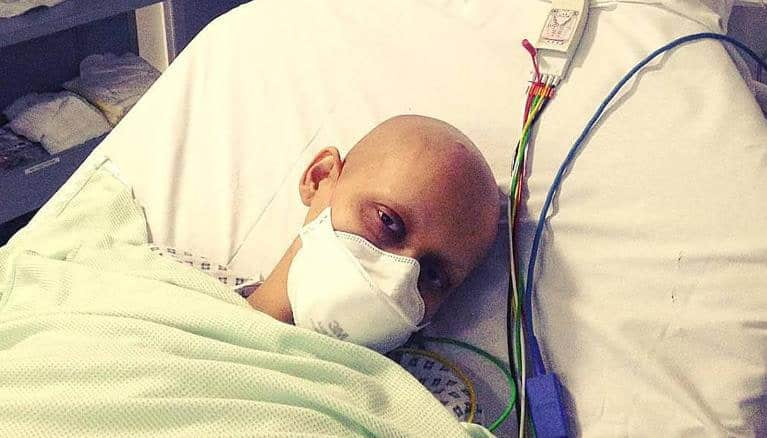 Despite wasting away seven months with two surgeries, walking on crutches and being confined to a wheelchair, her medical dreams remained alive.
After rejoining medical school, her nightmare returned in 2020 just as she was about to complete her course when a medical examination showed that her cancer had returned.
The light at the end of Bose's tunnel is that a new drug called Cabozantinib was recently approved with promising results after several tests on patients with osteosarcoma.
Doctors maintain that the drug will keep her going for another six months without the need for chemo, a period Bose will use to complete school.
"It's just buying me six months, but I can pack a lot into six months," she said.
Despite being aware that working in a hospital at a time Covid-19 is still a pandemic is putting her life at risk, she is adamant that medicine is what she loves and the risk is worth her life. She concluded:
"If I got a limited amount of time left, but I spend that time doing what I love with the people I love and working towards my goals and working for the sake of other people and to help patients, then that's a life worth living."
In similar news from Briefly.co.za, surviving cancer is no small feat and is certainly something worth celebrating heartily. A young woman recently headed online to share an extremely heartwarming and tear-jerkingly touching post about surviving breast cancer.
Taking to Twitter, the young lady with the handle @The_OfficialBiZ shared that she had just kicked her breast cancer on the backside. Her touching post featured a picture of herself after she had just had a double mastectomy - still as beautiful and as feminine ever. She captioned the photo of herself:
"Had breast cancer, but still beautiful and a survivor."
Enjoyed reading our story? Download BRIEFLY's news app on Google Play now and stay up-to-date with major South African news!
Source: Briefly News