Ace Magashule's Ex Bodyguard Gets 15 Years for Stealing R8m Painting
- Ace Magashule's former bodyguard, Ricardo Mettler, has been sentenced to 15 years behind bars for stealing a painting from Magashule's safe in 2018
- The court found Mettler guilty of fraud, theft and making false statements to police after claiming he was gifted the painting by Magashule
- Locals have shared various thoughts about the sentence in a number of posts online
PAY ATTENTION: Join Briefly News' Telegram channel! Never miss important updates!
Ricardo Mettler, 43, the former bodyguard and driver of ANC secretary-general Ace Magashule, was sentenced to 15 years behind bars on Thursday this week for stealing a Pierneef painting out of Magashule's safe in 2018 while he was in the process of moving office after Ace accepted the position of secretary-general.
Mettler was also found guilty of fraud after he had pretended that Magashule had gifted him the painting, which is worth R8 million. The court also found Mettler guilty of making false statements to police officers and money laundering.
The money-laundering sentence comes after Mettler had tried to use the painting as a guarantee after making a loan from a Chinese businessman, Wei-Lin Hsu, back in 2018 after getting it evaluated to find out what it was worth.
South Africans have shared various reactions to the news that was shared by both News24 and TimesLive. Read a few of them below:
@davd_dev said:
"I love the way they have feigned being too stupid and ignorant to know that the Pierneef was worth big bucks. Ace is clever he did not wriggle to where he is today with a tiny brain. Imagine if he put his talents to good work!"
@Ks86430121 said:
"Yes. This the man who does ALL the dirty work for Magashule. Police need to quiz him about the death of the Mangaung Metro official. Good and relevant answers may come out."
@hiltandchuckdog said:
"The whole ANC list is scattered with the 'Mettlers'. The narrative that 'we' must vote for Cyril (alone) as articulated by @MaxduPreez so that he gets a strong mandate is nonsense. You also voting for uBaba and Gigupta to go back to parliament. Hehehe."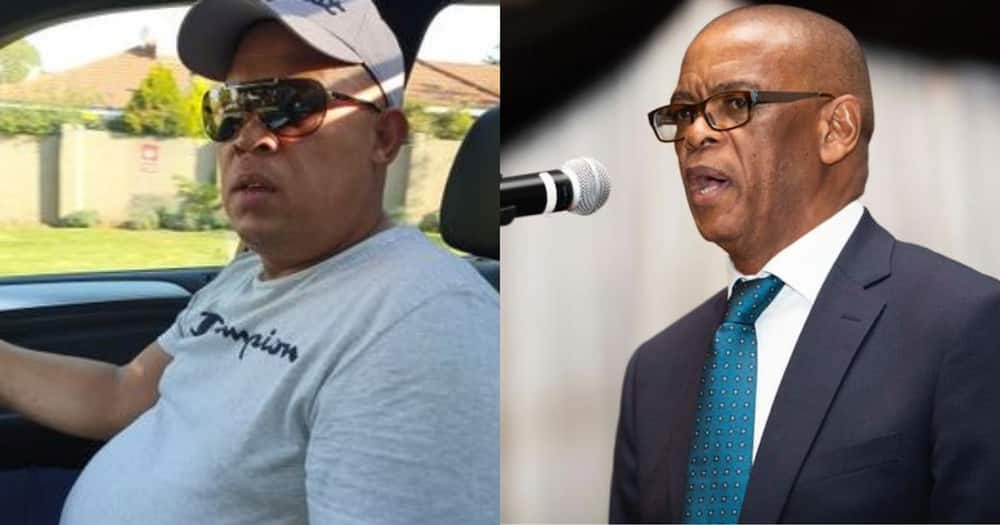 @cold_pursuit said:
"Even bodyguards of ANC members are corrupt smh. A pandemic."
@Sam87796033 said:
"Ja, he stole a painting.....not the entire province. Always 'low hanging' fruit who get processed."
@JB49482674 said:
"Wherever Ace is, there's bound to be paint thieves too. I bet there stationery thieves and hardware thieves too."
@JuneBee6 said:
"I don't think anyone would dare steal from #AceMagashule the Godfather of the Free State?? No there is more to this story."
@horst7925 asked:
"A bodyguard has access to the safe, really? Sounds ace-fishy to me... but of course, the sources and possibilities of an SC ANC are much powerful than his bodyguard. But if it was stolen, why was the declared value of Ace's moveable assets only under a mio?"
Briefly.co.za previously reported that Ricardo Mettler, Ace Magashule's former driver, has been convicted in the Free State High Court. This is the outcome of the trial relating to the theft of a valuable Pierneef painting that had belonged to the government.
Judge Soma Naidoo had found Ricardo Mettler guilty on four charges relating to the theft of the artwork, valued at R8 million. The charges include theft, fraud, money laundering and perjury relating to an affidavit made by Mettler over the incident.
The former driver had initially claimed that the valuable artwork had been gifted to him by Magashule after his election to his current position of ANC secretary-general.
Enjoyed reading our story? Download BRIEFLY's news app on Google Play now and stay up-to-date with major South African news!
Source: Briefly.co.za