Exclusive: SA Engineering Students Break African Record with Rocket
- The Durban-based Aerospace Systems Research Group (ASReG) broke the African record when launching two of its hybrid rockets
- The project aims to skill and train students in the area of aerospace engineering, particularly in suborbital launch vehicle design and testing
- Transporting the equipment and people to test the efficacy of the hybrid rocket entailed a 1 700km road journey from Durban to Cape Town
PAY ATTENTION: Join Briefly News' Telegram channel! Never miss important updates!
BY FREELANCE JOURNALIST: NEESA MAHARAJ
Hard work and perseverance had paid off for engineering students at the Aerospace Systems Research Group (ASReG) at UKZN whose hybrid rocket project bagged record-breaking wins.
The group had achieved a 17.9km altitude when launching the Phoenix B Mk II on March 8 at the Denel Overberg Test Range in the Western Cape, breaking the previous African record of 10.3km. They maintained record-breaking status when launching a second hybrid rocket, the Phoenix Mk I, three days later (11 March), which reached an altitude of 11km.
Satisfied with their success, Kai Broughton, lead engineer on the project, and a UKZN PhD student at ASReG said this was a huge success for himself and his team as it validated the work they have done over the years.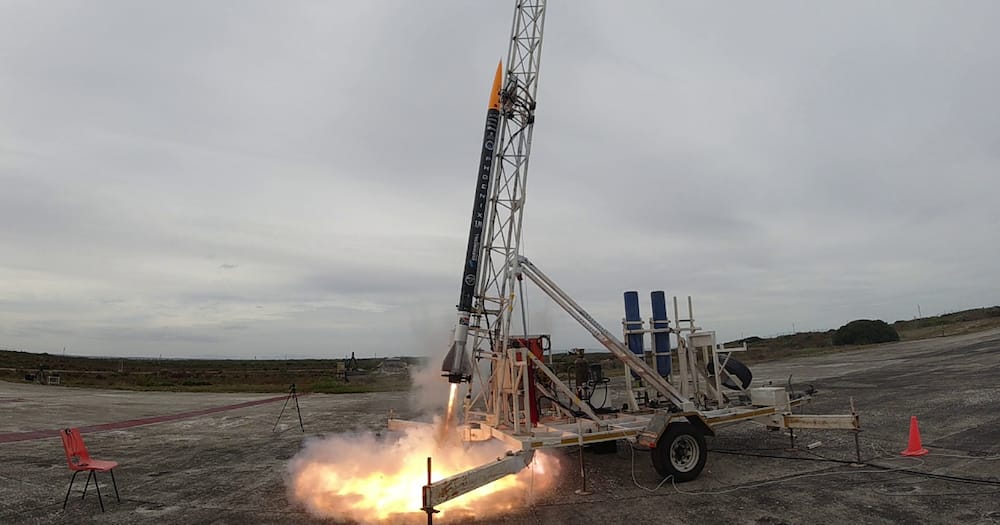 "Embarking on this project offered engineering students training and it reiterates the confidence in the work we have been doing. This achievement will inspire the next generation of students joining the ASReG," added Broughton.
The Phoenix hybrid rocket project emerged out of Broughton's Masters in Engineering research in 2017; however a launch attempt in 2019 had failed. Broughton and his team persevered to turn the disappointing first launch into a success.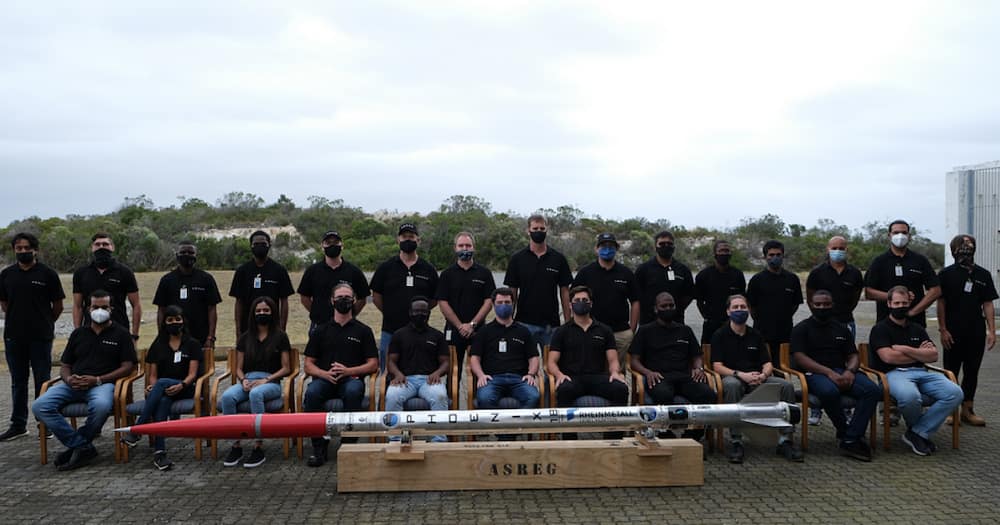 A thorough investigation of what went wrong was conducted and the team followed stringent testing processes to rebuild the launch vehicle for a successful launch. The Phoenix Hybrid Rocket Programme undertaken by the ASReG is aimed at skilling engineering students, with its core focus being suborbital launch vehicle design and testing. Funding for a project of this magnitude was made possible by the Department of Science and Innovation.
Delighted by his team's success Dr Jean Pitot, the leader of the ASReG said the MkIIr rocket was a high performance version of the initial Mk I rocket which "demonstrates low-cost and robust construction methodologies coupled with advanced fabrication and propellant technologies."
The team behind the project comprised eighteen postgraduate and undergraduate students whose innovative research said Pitot led to the successful launch.
Travelling to the testing station in Cape Town from Durban entailed a 1700km road trip for the team and proved to be a mammoth task logistically as they had to transport the two rockets, people and other equipment.
A relieved Pitot said: "This launch is the culmination of months of preparation. We had to move an entire rocket team, its launch platform, two rockets, multiple back-up parts, computer equipment and everything that goes with it 1 700km across the country. It was a massive undertaking, but the work has paid off."
In other news about inventions and science, Briefly.co.za reported that as they say, necessity is the mother of all invention, and this played out perfectly for a brilliant electrical engineering student based in Cape Town. Professor Amit Mishra issued a challenge to engineering students at the University of Cape Town to come up with design solutions to combat the threat of Covid-19.
The electrical engineering student has invented a smart UVC lighting system that disinfects rooms and surfaces. This was sparked following a challenge issued to engineering students at the University of Cape Town. Rowyn Naidoo relished the challenge and has invented an innovative UVC lighting system that disinfects surfaces and large rooms.
Enjoyed reading our story? Download BRIEFLY's news app on Google Play now and stay up-to-date with major South African news!
Source: Briefly News