Bi Phakathi Rewards Honest Homeless Person With R2 000: "I'm Gonna Cry"
- Bi Phakathi rewarded an honest homeless man with R2 000
- He offered to pay for a pack of cookies if the man returned his change, which he did
- Phakathi handed him R500 then deposited a further R1 500 into his newly opened bank account
PAY ATTENTION: Join Briefly News' Telegram channel! Never miss important updates!
Bi Phakathi is at it again, helping those in need. He encountered a homeless man who was hungry, he asked for money for cookies. He handed the man an R100 note and told him that he wanted his change back.
The man proved to be honest and returned with the change. He revealed that it was more money than he had held the whole year and he had just opened a bank account.
Phakathi then gave the man another R100 note and the change and told him he passed the test, he can bank it.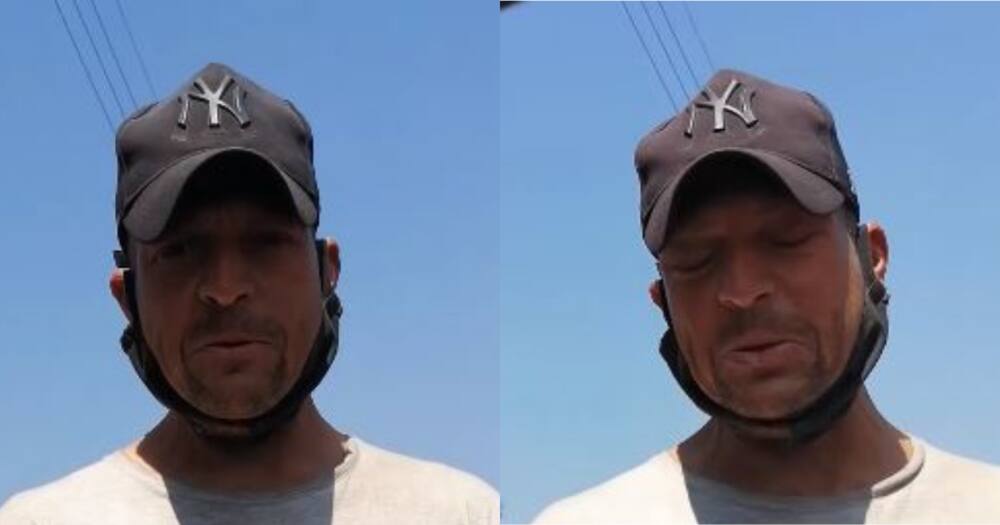 They chatted and he learned the man's name was Hermanus, he gave him a further R200 more and told him to bank it. Hermanus was so moved he said that he was going to cry, his voice starting to crack.
The man was about to leave with his cookies and Phakathi gave him another R100 and told him to buy a proper meal.
Then when Hermanus thinks things can't get any better Phakathi said he'd double what he gave him with a bank deposit.
He ended up sending R1 500 to Hermanus's account, which he edited into the end of the video.
Facebook users loved the post and praised Bi Phakathi's generosity in the comments section:
Jasmin Erde:
"That's an example of a real man. Hospitality at it's finest. We need more people like this and less people who are quick to judge!"
Rita Siaw:
"A gentleman is someone who does the right thing no matter his circumstances or where ever he finds himself and he is the true definition of a gentleman. I pray this is the beginning of his journey into greatness. Thank you BI Phakathi for touching his life with your heart."
Bon Bagay:
"Every time I watch your videos they give me chills. The universe needs more kind people like you man. Much love ❤️"
Earlier, Briefly.co.za reported that South African philanthropist and all-around do-gooder recently received a one-of-a-kind thank you after he gifted another stranger an unknown amount of cash. In a clip that BI shared online, a man can be seen selling ice-cream to beachgoers.
Before long, he beckons the ice cream man over under the pretense that he wanted to also make a purchase. After speaking to the man for a bit, BI then proceeds to give him an unknown amount of money.
Taken aback and overwhelmed with joy, the humble and might we add talented ice-cream seller starts rapping a thank-you song to the very delighted BI records as the man freestyles his thank you rap.
Enjoyed reading our story? Download BRIEFLY's news app on Google Play now and stay up-to-date with major South African news!
Source: Briefly.co.za