Lindiwe Sisulu Defends Cuban Engineers, Herman Mashaba Unimpressed
- Minister Lindiwe Sisulu has defended her decision to employ 24 Cuban engineers in South Africa to assist with water issues
- According to reports, ActionSA leader Herman Mashaba criticised Sisulu's decision and promoted the use of SA engineers
- Mashaba brought up the Cuban doctors who had previously been invited into SA to assist with the Covid-19 pandemic
PAY ATTENTION: Click "See First" under the "Following" tab to see Briefly.co.za News on your News Feed!
Human Settlement, Water and Sanitation Minister Lindiwe Sisulu is standing firmly by her decision to employ 24 Cuban engineers to assist in the repairing of leaks and other water problems.
This includes the Vaal River spillage after criticism was directed at her by ActionSA leader Herman Mashaba and AfriForum, which are against the appointment of the engineers.
Sisulu defended her decision and stated that the main reason for the agreement is to gain the Cuban engineers' infrastructure maintenance and operational skills. This will assist throughout the water value change from the source to the tap.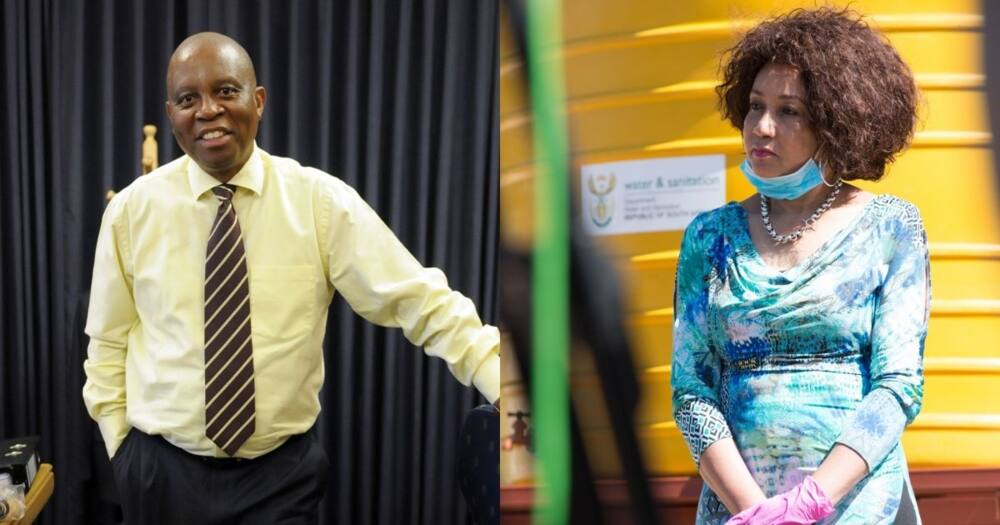 Sisulu added that the majority of Cuban engineers being seconded at water or river clusters at municipalities is to ensure proper training is being done to help with the building of capacity with candidate South African engineers and artisans.
Mashaba criticised the government by claiming that those responsible for the decision had overlooked locally-trained and unemployed engineers.
Mashaba continued by accusing the government of further diminishing the local qualified workers with R400 million already spent on importing Cuban doctors to combat the Covid-19 pandemic in South Africa.
Following reports by IOL, Mashaba issued a statement saying that his party was requesting action of every unemployed South African engineer to "Act As One", confirming that ActionSA would be setting up an online site whereby unemployed, qualified South African engineers could register their details like his party did with unemployed doctors and medical professionals.
According to DA's Shadow Minister for Water and Sanitation, Leon Basson, there is barely any evidence to suggest that the Cuban appointments issued by the government spanning over the last 20 years have benefitted the country more than qualified workers could not have, according to The South African.
Mashaba also voiced his concerns about the Cuban doctors in SA being nominated by President Cyril Ramaphosa on behalf of SA for the Nobel Peace Prize. Mashaba shared his thoughts on Twitter, writing:
"I, Herman Mashaba, a citizen of the Republic of South Africa, nominate our very own South African Frontline Doctors, Nurses & Ancillary Workers for the Nobel Peace Prize, instead of Cubans Doctors as proposed by @PresidencyZA."
Some tweeps seemed to be in full agreement with Mashaba while others defended the president, stating that they do believe the Cuban medical professionals deserve praise and recognition.
Enjoyed reading our story? Download BRIEFLY's news app on Google Play now and stay up-to-date with major South African news!
Source: Briefly.co.za