Exclusive: Brilliant Cape Flats Teacher Uses Hip Hop to Teach Students
- A Cape Flats teacher is making a difference in his students' lives one hip-hop-infused business studies class at a time
- Speaking to Briefly News in an exclusive interview, Mr Florance Vermeulen shares how he got the brilliant idea
- Mr Florance also revealed that his students are very excited about attending lessons and have found that teaching with an element of music is very lucrative
PAY ATTENTION: Click "See First" under the "Following" tab to see Briefly.co.za News on your News Feed!
Mr Florance Vermeulen, a young handsome teacher from a Cape Flats high school, has forever changed the way many students look at learning after he made the decision to start incorporating hip-hop music into his Afrikaans business studies class.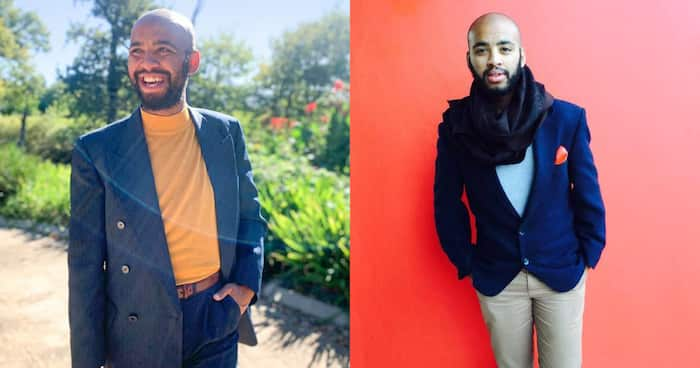 In an exclusive Briefly News interview, Mr Florance shares how he got the brilliant idea, how his learners have warmed up to it and also the benefits of fusing music and school work.
1. Where did the idea to incorporate music with your lessons first stem from?
"I am living testimony of Albert Einstein's philosophy "I never teach my pupils; I only attempt to provide the conditions in which they can learn." Therefore, I have always approached the art forms in a very holistic manner to enable a behavioural change model in teaching and learning. Moving away from the traditional form of teaching and learning.
"Keeping in mind that learners always have challenges understanding content and applying it, which generates a barrier to learning within a particular subject.
"I met an educator and founder of Dream Education, Kurt Minnaar, who uses hip hop education and music in his mathematics lessons; and that inspired me to delve more into the aspect of music and incorporate it into a very content subject rich with various barriers to learning. Especially having to teach and learn business studies in Afrikaans," he said.
2. Why did you choose hip hop as opposed to other music genres?
"Hip-pop has the ability to develop fundamental creative cognitive skills that learners can incorporate in a subject that is so content-rich. It is fun, upbeat which generates, teacher and learner engagement, and improves their concentration when dealing with a particular subject.
"Learners have the ability to participate and gains cooperating teaching and learning approaches, it also allows me as a teacher to develop trusting relationships with the content and convinces the learner that within learning we can have fun with a beat.
"Also knowing that I am working with learners who are millennials and usually influenced by music itself; hip hop being one of the genres that most learners gravitate toward or connect with, I use it to bridge the gap between a content-rich subject and barriers to learning."
3. How has this creative technique changed the way you teach?
It allowed me to become very innovative and holistic and to think outside the box within my teaching and learning methodologies and pedagogical approaches. It empowered me - to learn from learners and with them, fostering a subjective teaching and learning culture. It constantly allows me to rediscover my passion for teaching and learning and become resilient to seize the change within the challenges of barriers to learning."
4. Have you seen any improvement from learners since you started the initiative?
"Learners have become enthusiastic about the subject. It instills a yearning for having fun whilst learning and challenge their cognitive skills and bridges the barriers to learning.
"They became eager to learn and acquired the necessary knowledge which allowed them to actively participate and apply their knowledge to the content. Also, learners started performing better, and I have fewer classroom behavioural challenges.They generated positive vibes influencing their behaviour and cognitive skills to a positive outcomes."
When asked how the learners received his idea to bring hip-hop into the classroom, Mr Florance responded:
"They were amazed, felt connected and joined in at the drop of the first beat."
In similar inspiring Briefly News reports, a South African teacher has opted to feed his learners, saying he cannot bear to deliver a lesson to hungry kids. Thoro Samuel Shili decided to share pictures on his Facebook page of him in front of his class and holding boxes of cereal.
According to his bio, Shili studied at the Tshwane University of Technology and says he is feeling blessed as he cannot teach kids on an empty stomach. He wrote on his social media page.
"I Cannot Allow My Learners To Learn On An Empty Stomach."
Enjoyed reading our story? Download BRIEFLY's news app on Google Play now and stay up-to-date with major South African news!
Source: Briefly.co.za