President Cyril Ramaphosa: 4 State Capture Inquiry Highlights so Far
South Africa's President Cyril Ramaphosa promised the nation that he would step down if he was found guilty during the State Capture Inquiry. The president is finally testifying and Briefly News compiled four highlights from the day's goings-on.
PAY ATTENTION: Click "See First" under the "Following" tab to see Briefly.co.za News on your News Feed!
President Cyril Ramaphosa is finally testifying before the Zondo Commission of State Capture and is speaking out. Briefly News takes a look at four highlights during Ramaphosa's testifying and what this means for the ANC's alleged shady dealings.
1. Ramaphosa admits the ANC could have done more
Ramaphosa spoke about how the ANC's actions influence the mood of the rest of the country. The president admitted that the political party could've done more to speak out against corruption.
According to Ramaphosa, South Africa has corrected some of the problems in the past but more still has to be done to make the country truly equal for all.
"The ANC hold power not just for ourselves, but in the interests of our people," he said.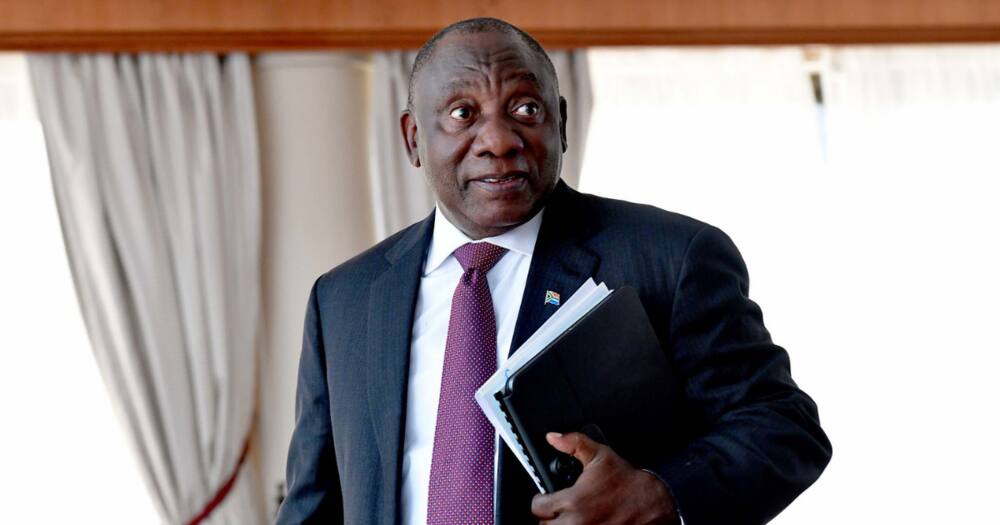 2. The ruling party wants to correct the ills of the past
The president spoke about the deployment of cadres in the ANC. Ramaphosa says that the people who are put in key state positions have to do their best to make the country better than what it is now.
Ramaphosa says that the people who are deployed into state positions need to be "fit for purpose".
3. Ramaphosa speaks about how he feels about testifying
In the past, the president said that he would step down from his position if he was found guilty of any allegations against him. Speaking to the media this morning, Ramaphosa said that this was something he had to do.
He was also asked if he was nervous about making his testimony and giggled, saying that he is not.
4. DA's John Steenhuisen says Ramaphosa cannot avoid State Capture
DA leader John Steenhuisen says that President Cyril Ramaphosa cannot distance himself from the State Capture Commission. Steenhuisen feels that Ramaphosa is trying to exclude himself.
"He was a leader in government business in Parliament, a member of the ANC caucus in Parliament and I think he cannot simply exonerate himself from what he termed the 'nine wasted years," said Steenhuisen according to EWN.
Briefly News previously reported that Ramaphosa called on citizens to use their votes as a weapon against corruption. President Cyril Ramaphosa urged South Africans to use their voices in the form of votes to call out corruption.
The president delivered his freedom day speech in which he told South Africans that they have the most powerful weapon against corruption - their votes. He urged citizens to use their votes as a weapon in the war against corruption by voting corrupt public representatives out of power.
"Our vote is the most potent weapon through which we can improve our lives and transform our communities."
Enjoyed reading our story? Download BRIEFLY's news app on Google Play now and stay up-to-date with major South African news!
Source: Briefly.co.za