Mzansi Entrepreneurs: Side Hustling Is the New Norm in South Africa
- South Africans have been forced to change their views on employment and income generation following the Covid-19 pandemic
- Many people have lost their jobs or parts of their income as companies struggle to stay afloat following the hard lockdowns
- Briefly News spoke to three South Africans who have been hustling on the side to make ends meet in what experts have dubbed our new reality
PAY ATTENTION: Click "See First" under the "Following" tab to see Briefly.co.za News on your News Feed!
By Farai Diza - Freelance Journalist
Popular musician Kelly Clarkson once sang the lyrics, "What doesn't kill you makes you stronger," in her hit single Stronger.
Work does not kill but it makes people financially stronger. Most South African youth are now literally living that song by engaging in two or more jobs to make ends meet. Side hustling is the new phenomenon that's taking the nation by storm.
People from all walks of life have started side hustling to recover from the financial loss caused by the Covid-19 national lockdown.
South Africa was already in recession when the first Covid-19 case was recorded in March 2020. The massive national lockdown that followed thereafter delivered the sucker punch.
Wits University economic lecturer, Lumkile Mondli, divulged that the lockdown inspired people to think outside the box by taking on multiple jobs and being innovative towards making extra income.
"Those employed in the office environment are showing us that they can be more productive outside the office. The downside is that side hustles demand more time and attention. Another thing is that students need have multiple skills in order for them to land jobs," said Mondli.
Thokozani Dlamini, 26, works as an installer for an electrical company. He values his nine to five job but he was forced to look for a side hustle after his working days were cut from six to three.
"When ones days are cut, then the salary is also cut. It's logical. One can not get paid for days not worked. The beginning of the lockdown was very hectic. I didn't know how I would survive and look after my wife and two kids.
"I realized that Covid-19 was leaving a trail of deaths and the industry that would require more people was the funeral sector. So I looked for opportunities in the funeral business and that is how I landed my side gig. I supply customized flowers and the money is worth it," he narrated.
The side gig has afforded Dlamini to pay school fees for his two children and to ensure that his family is well fed.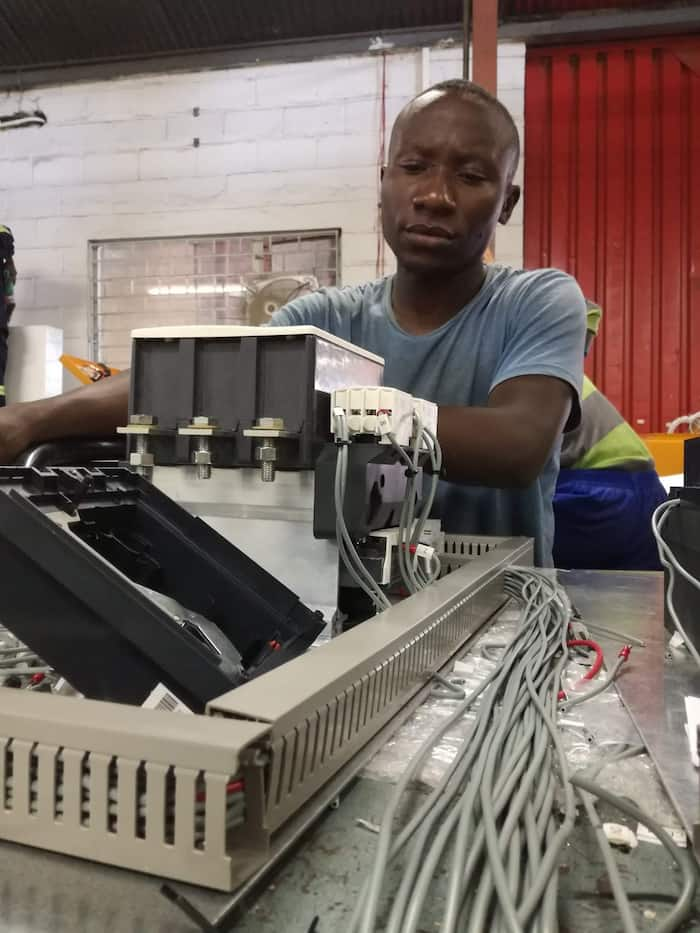 While Dladla might have found his niche quiet easily, things weren't so rosy for company secretary Noma Sikhosana.
Her husband lost his job because the company he worked for shut down their operations as they failed to recover from the dire effects of Covid-19.
The onus of taking care of rent, food, preschool fees and other general expenses fell on her meager salary.
"There was no way my salary was going to cover all my expenses. I began pitching for whatever work I could find but it was a total waste as companies that easily hired part time staff were going broke," she said.
One of her neighborhood friends adviced her to start selling cosmetics at her work place.
"I was skeptical at first because people talk. But I gave it a shot anyway. I started distributing pamphlets and people began placing their orders. Some did so out of sympathy as they had heard about my woes and I was grateful that at least they supported my side hustle," she added.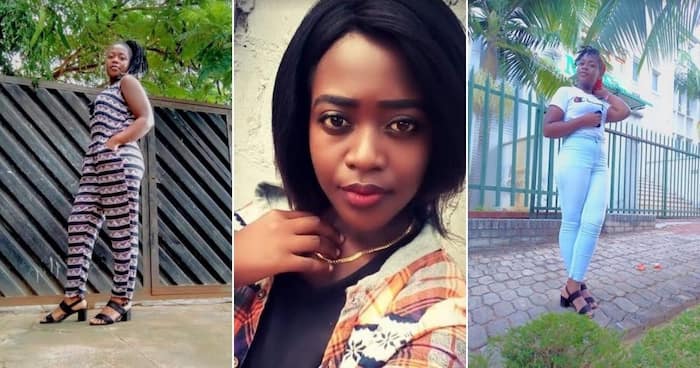 29-year-old Gauteng department of education IT technician Ntombi Mahlangu has taken social media by storm.
She is known as Babes Wama Veggies as she juggles between her job to selling fruits and vegetables online as well as on the streets.
The idea of venturing into this business came after she started working from home because of the lockdown.
"When I was young I used to plant vegetables in my mother's backyard. So when I got bored by working from home, I decided to reignite the veggie business and the support I have received is amazing," she said.
Part of the produce that she sells includes spinach, tomatoes, potatoes, onions, carrots, cabbage, beetroot, green beans, peppers and gem squash.
But her biggest 'asset' is the R50 Covid Combo that includes lemon, ginger and garlic, which she says can help boost the immune system. It is a hit with her online clients and it is the reason she has become popular.
She is now contemplating on quitting her day job to sorely focus on her side hustle. South Africans are indeed shifting dimensions and changing their mindset. Why wait for one salary when you can get two?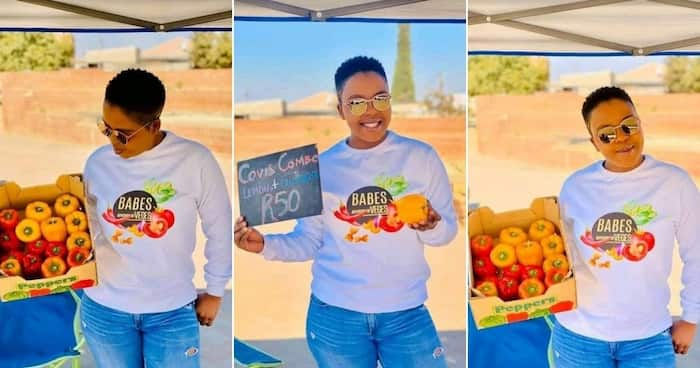 Briefly News previously spoke to an expert to find out which professions will be in demand after the pandemic.
Over 2.2 million people lost their jobs during the hard lockdown last year and many businesses either closed down or had to cut down on their staff. This has led to a change in the job market and we took a look at how South Africans can better equip themselves in the job hunt.
We spoke to Operating Director for Michael Page South Africa, Paul Newman, on what types of jobs could have a higher employment success rate.
Enjoyed reading our story? Download BRIEFLY's news app on Google Play now and stay up-to-date with major South African news!
Source: Briefly.co.za