South Africa Fears Government Has Run Out of Money Despite Cyril Ramaphosa Refuting Claims
Amid fears that the country does not have money, President Cyril Ramaphosa put the rumours to rest
Following the African National Party's National Executive Committee's recent meeting, Ramaphosa denied that the country is broke
South Africans are worried that his words might not carry any weight and listed reasons why they thought so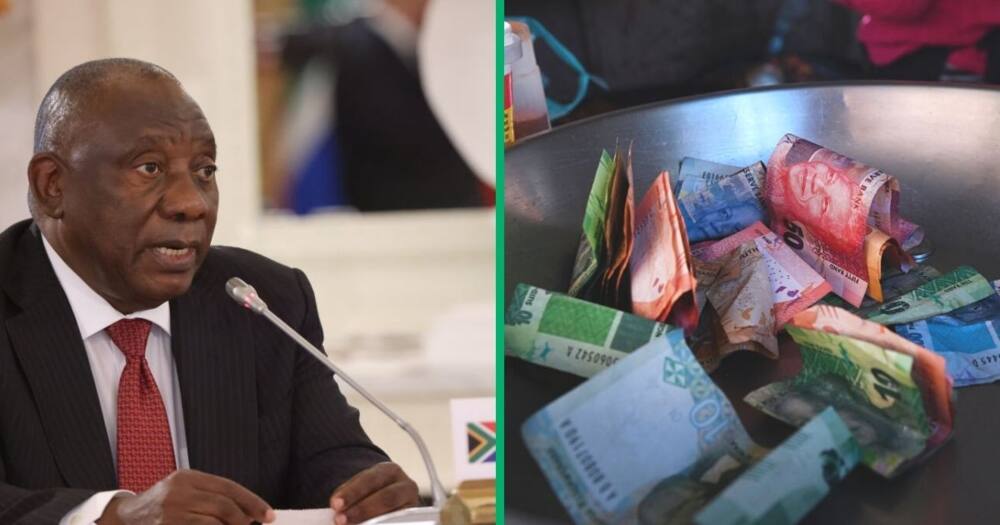 The country is not broke, according to President Cyril Ramaphosa. His words came after Finance Minister Enoch Godongwana announced budget cuts that could affect health services in the Western Cape. This prompted fears that the country may be running out of money, and South Africans are convinced that the government is heading for broke.
SA is not broke: Ramaphosa
Ramaphosa made the statement on Monday, 17 October, following the African National Congress's National Executive Committee meeting in which his cabinet minister had to account for their various departments.
National Treasury urged departments nationwide to keep a tight lid on spending and pointed out that the nation's revenue suffered. Ramaphosa clarified that this was not because the state coffers are empty.
Ramaphosa said fiscal pressures result from slow economic growth and a country struggling with a growing unemployment rate. He also pinned the country's financial woes on an unstable electricity supply. According to TimesLIVE, he assured that the country will see better days soon.
Netizens don't believe Ramaphosa
South Africans commenting on Facebook are worried that he may be paying lip service.
Fran Swan wrote:
"I think, Mr Ramaphosa, our fears are well-founded. So much money has been stolen under your useless watch that it's hardly surprising that the country is heading for broke."
Christos Yiatses added:
"Of course we are. You're too thick-skinned and arrogant to acknowledge that your ANC cadres have crippled SA financially."
Simphiwe Mtambo said:
"We ran out of money a long time ago. Paying for everything twice to three times the usual cost drained the state funds."
Ramatee Ranala exclaimed:
"He's lying. SA is broke. Cyril Ramaphosa is a habitual liar."
Lindelani Mthembu suggested:
"Ramaphosa must declare his presidency a disaster and resign immediately."
Loadshedding could end - Ramaphosa
In a similar article, Briefly News reported that Cyril Ramaphosa announced that the country's electricity woes might be over.
This is after revealing that Kusile Power Station's units will generate electricity, improving loadshedding. South Africans did not believe his words and roasted him on social media.
Source: Briefly News