Global Business Awards Names Briefly News Most Innovative Digital News Platform 2023
The winners of this year's Global Business Awards have been revealed by Corporate Vision Magazine
Briefly News has been marked as the Most Innovative Digital News Platform in 2023
"We are committed to pushing the boundaries," said Rianette Cluley, Briefly News' Editor-in-Chief
20 October 2023, Johannesburg – The winners of this year's Global Business Awards have been revealed by Corporate Vision Magazine, and it is with great pleasure and pride that we announce Briefly News as the recipient of the esteemed title, 'Most Innovative Digital News Platform 2023'.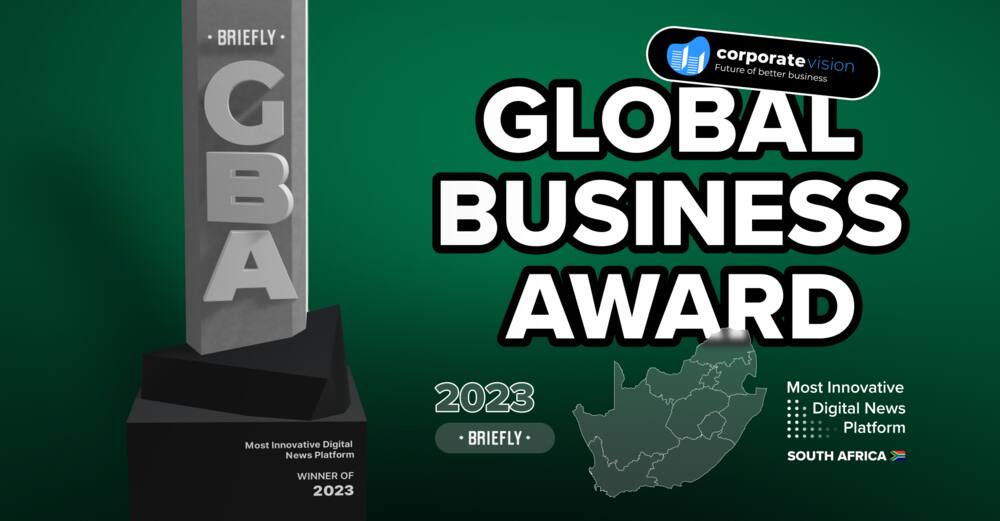 This achievement marks a significant testament to the platform's dedication to innovation and excellence in the world of digital news.
"Everybody in Briefly News's team strives every day to find the most intriguing and valuable news. We are committed to pushing the boundaries of what's possible in digital journalism and will continue to innovate and inspire in the years to come," said Rianette Cluley, Briefly News' Editor-in-Chief, about the success of her team.
The Global Business Awards, organised by Corporate Vision Magazine, acknowledge outstanding businesses and individuals who have made noteworthy contributions in their respective fields. The awards are highly competitive, with a stringent selection process that ensures that only the most deserving entities receive recognition.
"Hosting the Global Business Awards 2023 has been an honour. I've had the pleasure of working with many individuals who each bring something vital to their sectors, and I wish each of them all the best for the future to come. Congratulations!" added Awards Coordinator Jessie Wilson.
About Briefly News:
Briefly News is a leading digital news platform dedicated to providing readers with the latest news and trending stories from around the world. With a focus on innovative storytelling and cutting-edge technology, Briefly News has established itself as a go-to source for up-to-the-minute news and engaging content.
About Global Business Awards:
The Global Business Awards, organised by Corporate Vision Magazine, recognise and celebrate the achievements of businesses and individuals who have demonstrated outstanding performance, innovation, and excellence in their respective industries. The awards provide a platform for acknowledging and honoring those who have made significant contributions to the world of business and beyond.
Source: Briefly News