Blac Chyna Removes Baphomet Tattoo Days After Chilling Baptism Video: "I Am Releasing All Negative Energy"
Blac Chyna has been hailed for choosing to take back control of her life and let go of all the bad and negative influences
The reality television star started her journey by melting her face and body implants and getting baptized
The mother of two stunned her followers when she announced that she was on a journey to remove a demonic tattoo on her body
Blac Chyna is on a mission to live a clean and Godly life. The star who shocked the world when she announced that she was removing her implants and shutting down her OnlyFans account is continuing with her journey.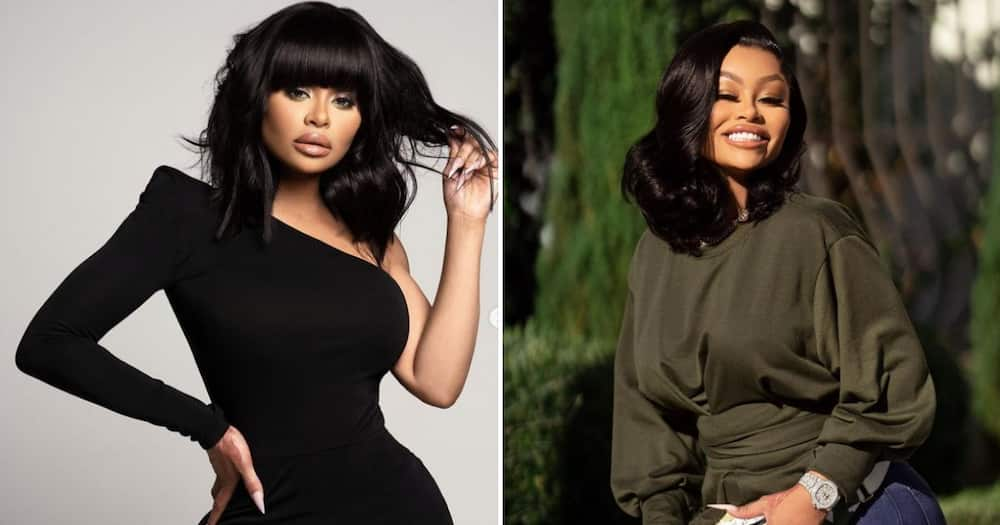 No one saw Blac Chyna's new journey coming. The mother of two's fans thought she was looking for clout when she started the journey.
Blac Chyna shocks the world after announcing she is removing 'demonic' Baphomet tattoo
The reality television star has been documenting her journey on her social media pages. She posted videos of when she had the implants melted and when she got baptised. Chyna, real name Angela White said she felt spirits leaving her body when she was in the water. She wrote:
"Sound on I got baptized on 5-11-22 ….. I was watching the video again and wanted to show you this because if you look closely at my mouth you can hear the spirits leaving my body. God is Good ."
Blac Chyna also documented her journey to Vegas to have a tattoo that she described as "demonic" removed. She added:
"On my way to Vegas to get this Baphomet tattoo removed. "I am releasing all negative energy that is holding me back." ~ Angela."
Blac Chyna's 4 pics after removing fillers trend, netizens praise American star's beauty: "She's glowing"
In more news about Blac Chyna's journey, Briefly News reported that the star has been trending on social media after four photos of her without fillers went viral.
According to the Daily Mail, the American star embarked on a journey to better her life after being baptised in May 2022. She rebranded herself by removing her facial fillers and going through bre*st plus b*tt reductions. Blac Chyna also uses her real name, Angela White, to refer to herself.
It seems like Blac Chyna is turning full-on Christian, as Yahoo.com reported that she also removed her Baphomet tattoo on her hip, claiming it's demonic. The news publication added that Baphomet is a demonology symbol that represents the desire to cause chaos and abuse people.
Source: Briefly News