'Sarafina' Continues To Impress the International Community More Than 3 Decades After Its Release
Sarafina has proved once again that it is a timeless classic that will continue making waves in the world
The star-studded movie featuring Leleti Khumalo, Somizi Mhlongo, Whoopi Goldberg, Miriam Makeba and Mbongeni Ngema, was recently acquired for international sales
Sarafina reportedly received a standing ovation for being acquired for international sales by a French media company, TF1 Studio
South African popular movie Sarafina is still making major strides on the local and international scenes, more than 30 years after its release.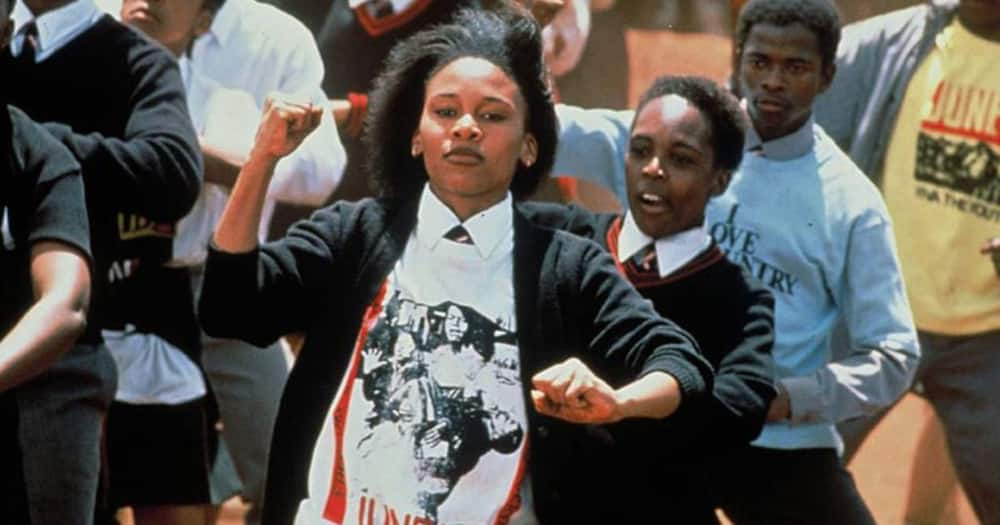 Sarafina reportedly acquired for international sales by French media company
According to the Daily Sun, the historic sale took place at Cannes Classics Official Selection on 21 May. The film's producer, Anant Singh, who is attending the Cannes Film Festival alongside Leleti Khumalo, who played the lead role, Sarafina.
Singh said it was good that they have maintained a healthy relationship with the French production companies since the film first premiered in 1992.
He added that modern technology also enables them to reach a new generation of audiences and also provides opportunities to release the film on platforms like IMAX. He said:
"TF1/Newen Studios are equally passionate about the film, and we look forward to working with them on theatrical and other media, and to generating revenue and viewership across the territories of the world."
Sarafina producer Anant Singh happy that the film will engage the younger audience
Anant Singh also added that he was happy that people who watched the South African film for the first time at the Cannes Film Festival were moved.
"It's a testament to our film, and the many creative partnerships involved, that it engages a younger audience three decades later."
Sarafina selected for 76th edition of The Cannes Film Festival in France, producer speaks: "It's timeless"
In more entertainment news, Briefly News reported that the 76th annual Cannes Film Festival in France will feature the South African classic Sarafina. The magnificent work will be showcased once again at the international award show.
Mbongeni Ngema's groundbreaking screenplay has done it again. The film will be the first from South Africa to screen twice at the prestigious event.
Source: Briefly News