American Woman Finds Hubby Cheating With His 2 Family Members, Wild Revenge TikTok Story Gets 3M Views
A woman on TikTok told a dramatic story about another lady's marriage that ended in shambles because of her unfaithful bae
The storytime got millions of views as people could not get over the details of how her husband did her dirty
Many TikTok users were amazed by how well the woman handled her cheating husband when she found evidence
Netizens were blown away by the details of how one man cheated on his wife. A TikTokker shared an interesting tale of another woman's misfortune in marriage.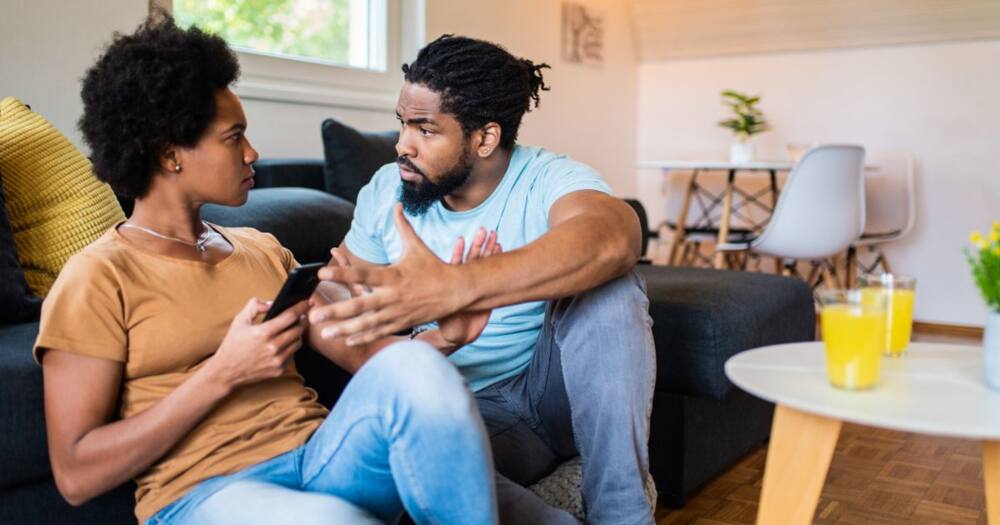 Online users were amazed by how far the woman went to discover the truth about her husband. Many people applauded the woman for how she handled the situation.
TikTokker shares story about how a cheating husband got what he deserved
A video by content creator @truthifypodcast on TikTok told a wild tale about someone's failed marriage. The lady in the story admitted that her husband cheated on her with his stepmother and stepsister. The betrayed woman said she hired a private investigator, who confirmed her suspicions.
It also turns out that the stepsister was pregnant with her husband's baby, and the woman says she started preparing for a divorce.
Watch the video below:
Online users amazed by woman's wild infidelity story
People always enjoy getting a look into relationships. TikTok users commented that the story had a fitting ending. Most online users applauded the young woman for leaving her cheating husband.
Danielle commented:
"Oh this woman plays chess not checkers, I like."
Jim commented:
"Hoping the algorithm brings me back for the update."
Bree commented:
"This post sent me to Reddit, and boy was I not disappointed."
Autumn Nicole Treanor commented:
"Omg this woman is a genius. Good for her.."
Chris commented:
"I remember this story from Reddit. It didn't end well for all of them except op."
Tswana lady smashes hubby's car for having side chick after 16 years of marriage
Briefly News reported that a viral video shows how one woman reacted to being cheated on. The lady made it evident that she was fed up with his behaviour.
The video of her outburst went viral on social media. Mzansi peeps were gobsmacked by how she reacted.
Peeps love to discuss cheating scandals. Online users reacted to the video and were in disbelief over what the lady did. Most peeps said she was wrong for destroying property and should get arrested. Tweeps were amused to see a SAPS car drive by what could potentially be a crime scene.
Source: Briefly News