Woman Accuses Lenasia South Hospital Nurses of Not Helping Her in Viral Video, SA Concerned
A woman accused nurses at Lenasia South Hospital of not attending to her sick child for almost an hour
In the viral video, the lady confronts the two nurses and demands to know why they have not assisted her
South Africans criticised them for not doing their jobs and applauded the lady for recording them
The hospital's CEO confirmed with Briefly News that the incident will be investigated.
Tebogo Mokwena, a Briefly News journalist in Cape Town, South Africa, covered service delivery issues and protests at Daily Sun and Vutivi Business News for seven years.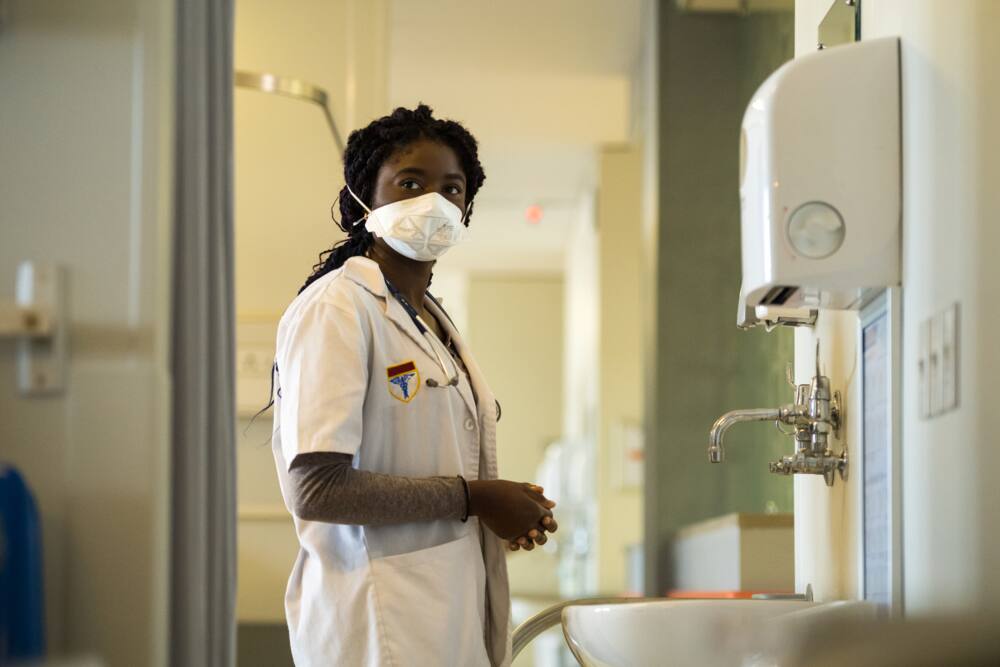 Nurses from Lenasia South Hospital are under fire after a woman recorded them sitting around while waiting for service. The lady in the video ranted that she and her child had been waiting for almost an hour while the nurses in the clip were not doing anything. Netizens slammed the health practitioners and called for swift action against them.
Woman slams nurses in video
@jenna_original posted the footage on X. The woman recording the clip in the video says she and her son have not attended for almost an hour. She walks into one of the offices and finds hospital workers, allegedly nurses, in the room. One is sitting with a phone in her hand, and the other is trying to make a call.
The woman confronted them and said she arrived with her child, who allegedly had a high temperature. She accuses the employee of passing her with her child and not saying anything. Briefly News contacted the Gauteng Department of Health. The department's Ireen Manyuha confirmed they will follow up with the hospital. Watch the video here:
The Hospital will investigate the incident: CEO
Dr Winnie Mokoe, the hospital's CEO, contacted Briefly News.
"The Lenasia South District Hospital CEO, Dr Winnie Mokoe, has established a task team to redress the complainant. The team comprises the Clinical Manager, Nursing Service Manager and Quality Assurance Nurse. The Labour Relations Officer will thoroughly investigate an issue of staff attitude. Should the findings provide that staff members have transgressed, corrective actions will be taken against them," she said.
South Africans discuss government nurses
Netizens slammed the nurses and government hospitals for poor service.
Ntate Monate wrote:
"I was telling my other friend that hospitals no longer have real nurses and doctors. Now we have influencers who want to create content and look beautiful for Instagram pictures. I nearly lost my sister because they don't care."
NyiKo said:
"She did well by recording this. I'd love to see more and more videos like this trending on social media."
Pep remarked:
"This is what you get when you hire people not based on merit but on some bogus political scheme."
Malevel2.0 observed:
"Government nurses are the worst."
"You get this when you hire people not based on merit but on some bogus political scheme. It happens in most places in SA, even in big shops."
Intombi yomzulu added:
"I hear the pan in her voice. Being a parent myself, I fully understand why. Fever is not something to play with. I hope this mom got help for her baby."
Man arrested for impersonating Home Affairs worker
In a similar article, Briefly News reported that a man was arrested for impersonating a Department of Home Affairs officer.
The gent allegedly extorted shop owners whom he accused of selling expired and fake goods and threatening to shut them down if they did not bribe him. They would then give him R10,000 to keep quiet. Netizens were not shocked by the man's arrest.
Source: Briefly News