R3million for a Bull: Farmers Across South Africa Fall in Love With Ankole Breed
- Ankole cattle sales have reached a combined R10,7 million at a recent auction in Mpumalanga
- The impressive breed, with extraordinary long horns, is economically viable and a good investment because of its resilience and adaptability, and the quality of its meat
- President Cyril Ramaphosa, who was instrumental in bringing the breed to South Africa, is the largest investor in Ankole breeding
PAY ATTENTION: Click "See First" under the "Following" tab to see Briefly.co.za News on your News Feed!
By Kyle Lauf - Freelance Journalist
The South African business world is taking notice of the sums of money invested in a relatively new but expanding breeding phenomenon – Ankole cattle. Ranchers and cattle farmers from across the country have fallen in love with the unique and resilient Ankole breed of cattle, and the sums of money being exchanged prove this.
A breed originally from east Africa, Ankole is renowned for its kingly appearance – impressive and powerful beasts with extraordinarily shaped horns – and the high quality of their milk and meat. They are becoming a popular and sought-after breed.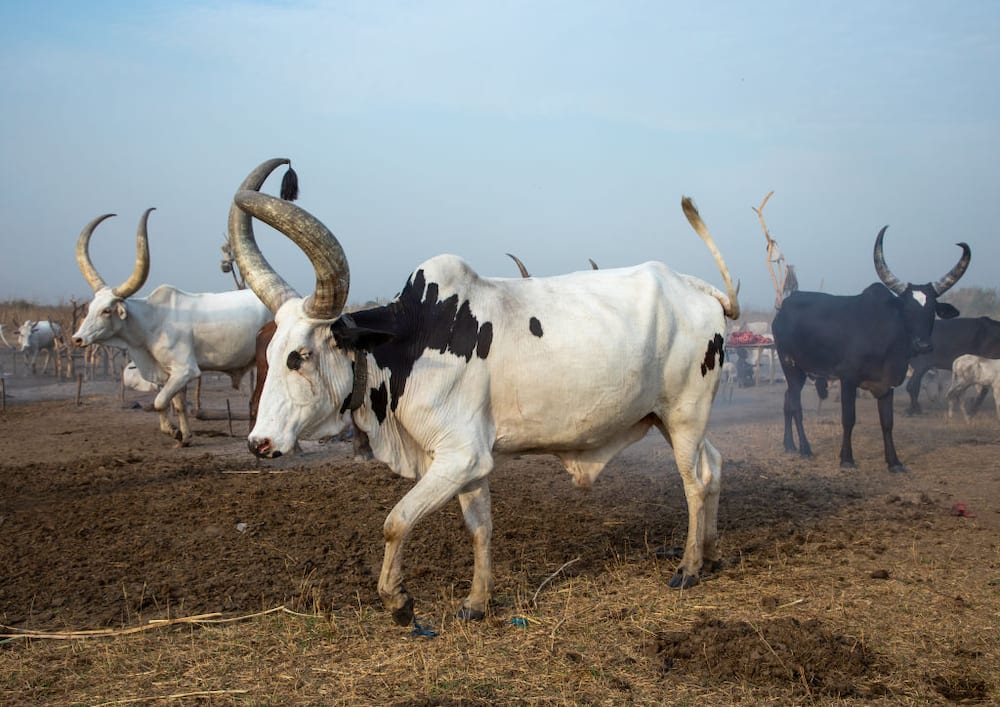 At the end of April, an Ankole bull by the name of Sebastiaan was sold on auction for a record high amount of R3 million at Hurwitz Farming's Bull Ring auction house, near Ermelo in Mpumalanga.
The highest bidder was Pieter Ernst of Bona Bona Gamebreeders, whose new acquisition is considered superior breeding material with which to increase the genetic pool of their growing stud of 35 Ankole cattle.
President Cyril Ramaphosa's Ntaba Nyoni Estates ranch in Mpumalanga also sold a number of Ankole cattle at the same auction. A five-year-old bull called Mufasa fetched R700 000, while a pregnant cow, Lindi, fetched R560 000. Another cow, with a calf, was sold for R400 000. In total, Ntaba Nyoni's nine cattle brought in R2,7 million, while the total amount for all Ankole cattle sales on the day of the auction reached R10,7 million.
PAY ATTENTION: Never miss breaking news – join Briefly News' Telegram channel
Andries Gouws, of the South African Ankole cattle breeder's society reported earlier this month that the high prices paid for the breeding animals were not a novelty or a bubble that would burst anytime soon. Rather, it is an indication of the scarcity of good breeding material in the country. But as studs increased, prices would eventually stabilise.
President Ramaphosa is the foremost investor in Ankole cattle in South Africa. Back in 2004, his interest was piqued on a visit to Uganda where the former Ugandan president had introduced him to the indigenous African longhorn breed.
Ramaphosa then commissioned Dr Morne de la Rye of a veterinary biotech company, Embryo Plus to import frozen embryos from East Africa, which were then artificially inseminated into local cows who served as surrogate mothers. Dr de la Rye, whose parents had founded the practice near Onderstepoort, is a leader in the field of embryo microsurgery and incubation techniques in South Africa.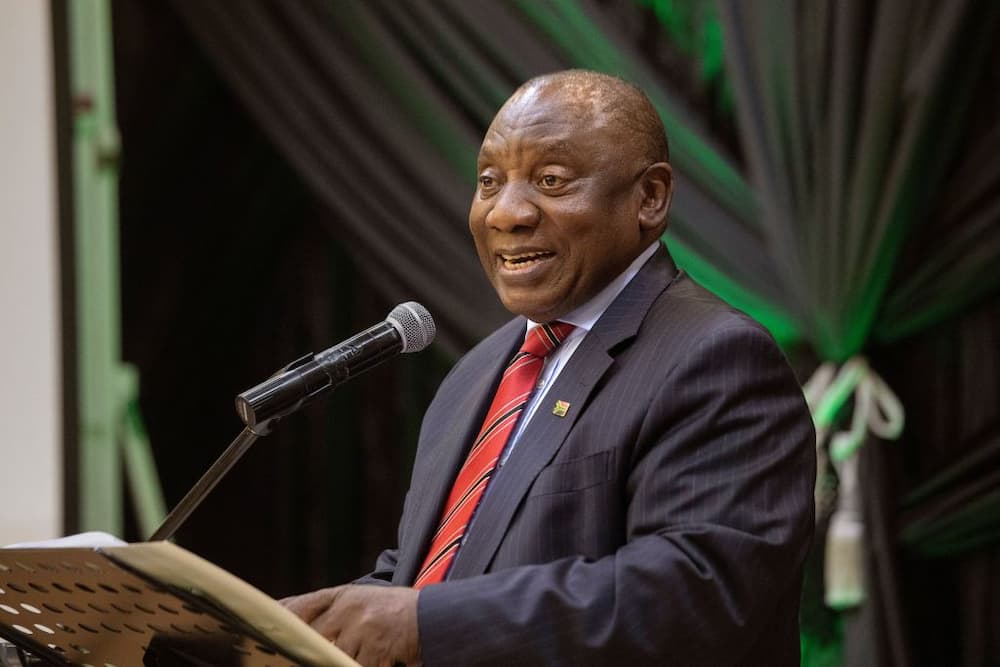 Economically, there is much excitement about Ankole. However, there are fears that pure Ankole faces extinction within a few generations in East Africa owing to the practise of crossbreeding them with other types of cattle over there.
As herds increase in South Africa though, meat production, hunting, eco-tourism and the potential for popularity as lobola payments all make breeding Ankole economically viable.
Gouws said that the meat produced contained 50% less poly-unsaturated fats than other red meats, meaning lower cholesterol and a healthier source of protein.
PAY ATTENTION: Subscribe to the Business News Briefly newsletter to stay up to date with the last updated
Ankole is renowned for its hardy resilience and adaptability, living up to 30 years. Their traditional grazing grounds in Uganda feature harsh and dry conditions with grass that is low in nutrients together with a scarcity of water. They are also more resistant to ticks than other breeds.
In South Africa, they are thriving under better conditions. With dipping required only every 3 weeks, they do not need as much handling and therefore experience less stress. Where necessary, farmers or breeders provide mineral or protein licks as nutritional supplements for the animals.
Sebastiaan, the R3 million bull's horns measure 114 cm. The impressive bull was sold by Twin City Game Breeders, whose other breeding projects include Buffalo and Sable. Farmer's Weekly published a photo of the impressive bull on their Facebook page.
Meanwhile, in other business news, Briefly News reported that the Sukuma Fund will loan a whopping R100 million in total to restaurants that are struggling.
The fund was formed to assist with distributing the R1 billion that was donated by Remgro and the Rupert family and aims to support small businesses.
Recently, a partnership was announced with the Federated Hospitality Association of Southern Africa (FEDHASA). The partnership aims to preserve jobs in the industry.
The R100 million is a portion of the money left from the fund, which will assist struggling restaurants.
Enjoyed reading our story? Download BRIEFLY's news app on Google Play now and stay up-to-date with major South African news!
Source: Briefly.co.za